Finally…summer's here. Cue the sunshine, icy drinks and backyard hangs. Everything's feeling a little more laid-back and your style follows suit. Lightweight, cool and comfortable is the name of the game. How do you build a summer wardrobe full of easygoing staples you can toss on to hit the beaches, family barbecues…and all the other outdoor happenings we've been thinking about since the weather got above 50°?  We've got you covered with the must-have items to grab to look casual, yet put-together for all the summer fun that's about to happen.
Summer style? That's easy. 
No need to hit the mall or endlessly scroll through online stores to find the perfect summer outfit. Let Stitch Fix's team of personal Stylists do the work for you. It couldn't be more convenient. Each item is chosen specifically for you based on your style preferences, sizes and budget. That means a great fit every time. You might even discover new summer styles and trends that you may not have tried on your own. Keep what works, and send back the rest. No subscription required.
Speaking of our Stylists, they help us put together this handy list of the top 10 items you'll want to have in your closet as summer kicks off.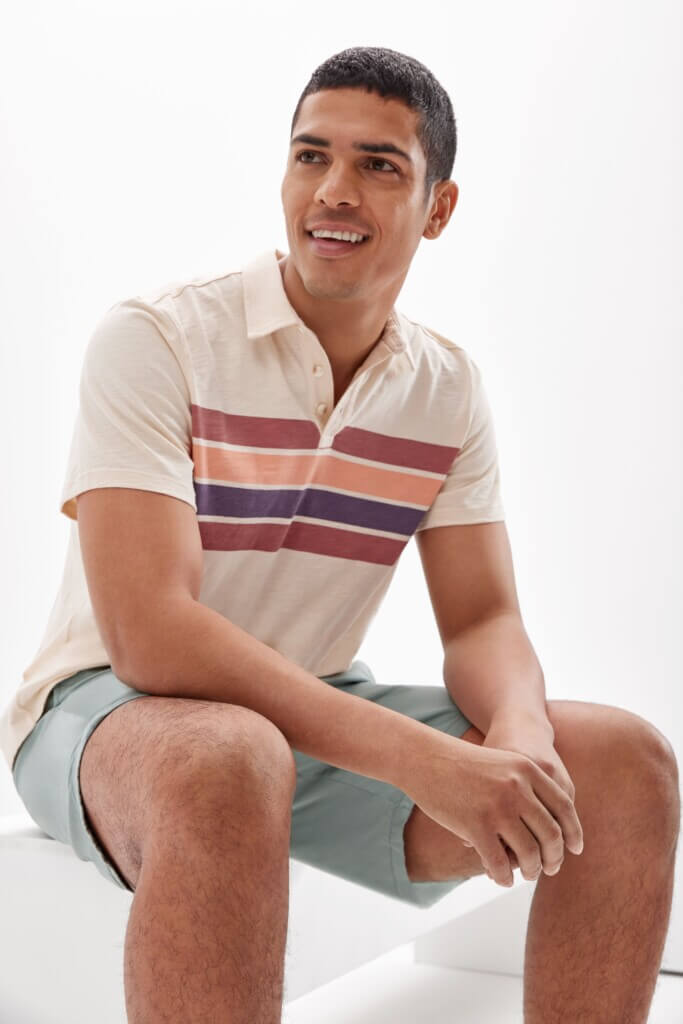 Polos: wear them everywhere
Polos are what we'd call a timeless summer classic. They've been a go-to shirt through decades and decades, worn by style icons and probably even your dad. Why? They're incredibly versatile and look good on just about everyone. Dress a polo up with a light jacket for dinner out or with shorts as you're sipping from a coconut on vacation. Take it on the course for 18 holes, or wear one to your office. When in doubt, go for a polo.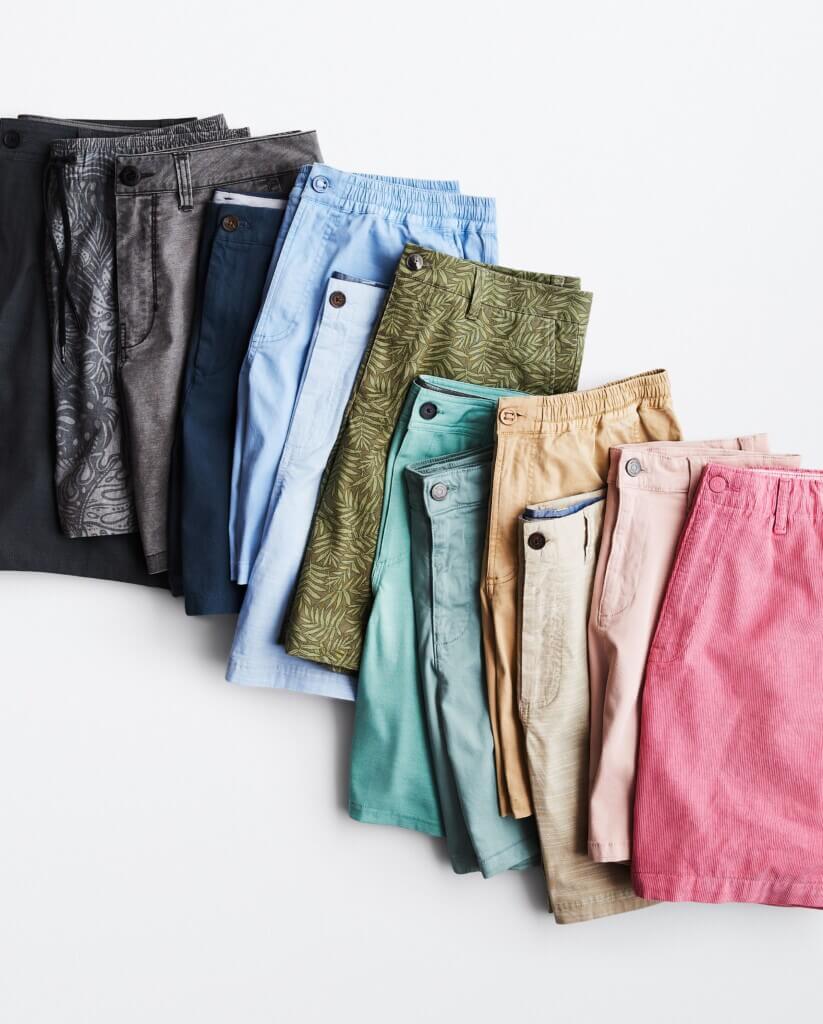 Shorts: feel that breeze
We won't sugar coat it: finding the right shorts for summer can be a challenge. But when you do find ones that have a chef's-kiss fit, you're off to the races. And that's what we're here for! Our Stylists choose great-fitting options for your build and budget to include in your Fix, along with everything you need to pair with them. Balance is key and the equation is simple: keep it to one print, either top or bottom. Neutral shorts? Pair 'em with a bold printed shirt. White linen button-up shirt? Those printed shorts that came in your Fix are a perfect choice.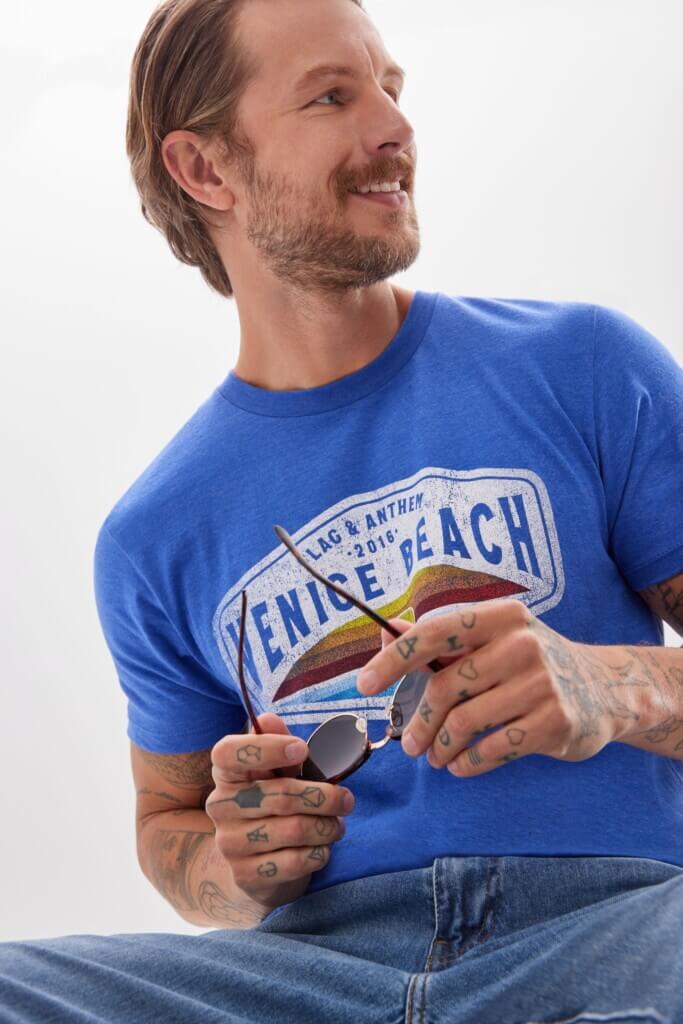 Graphic T-Shirts: something to talk about
We think clothes can say a lot about you, especially when they have cool graphics, like our stock of printed tees. Think of them as an opportunity to show parts of your personality, team allegiances, places you've been (or would like to go) or bands you like, and they complete your  summer outfit. These go into your casual rotation to wear with anything from shorts and sneakers to a blazer and chinos (feels more laid-back that way).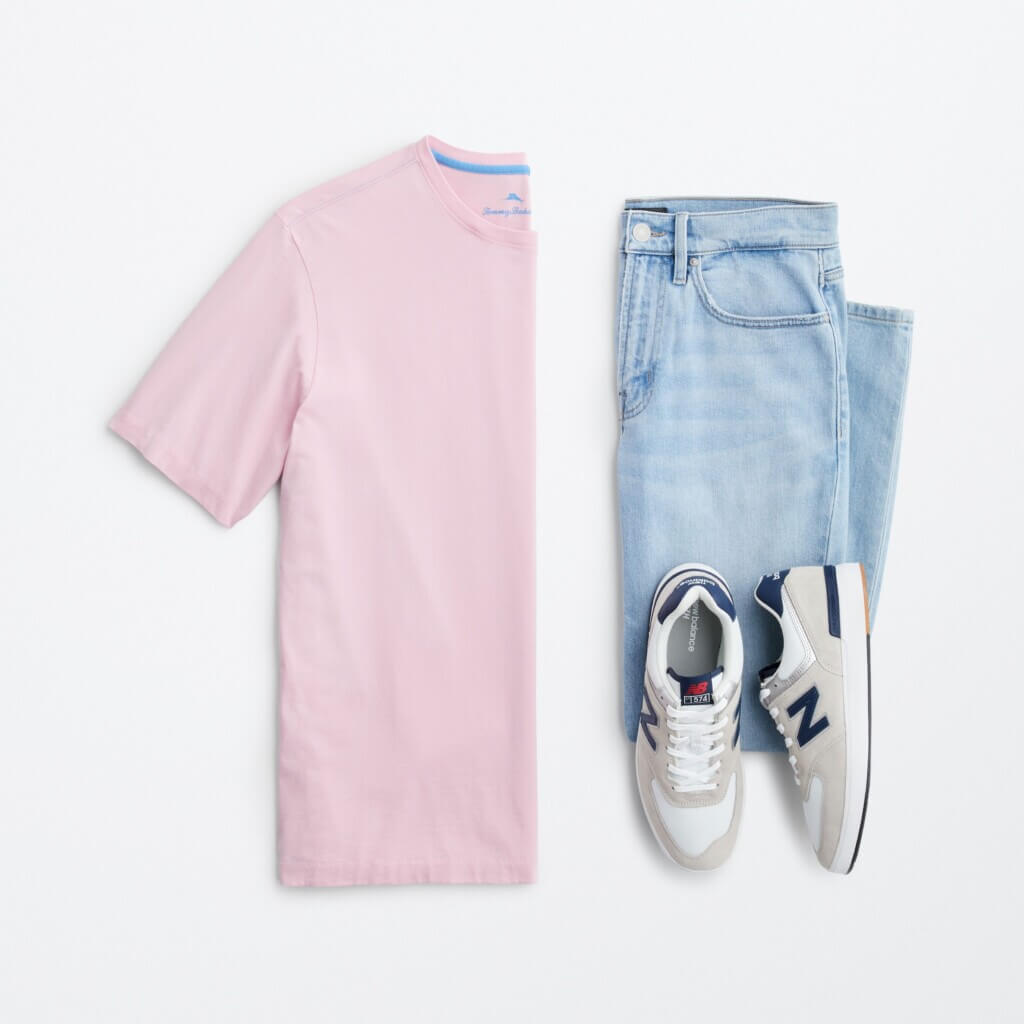 Jeans: lighten up
There's a time and a place for stiff dark denim. The months of May through September are not that time. Summer jeans are lightweight and have a light wash—again, think easy…like they've been hanging out in the sun awhile. Treat them like a canvas and wear them with printed shirts, T-shirts and light jackets when things cool down. Just like any denim styles, fit is all-important—our Stylists can help find the best pair of summer jeans for you.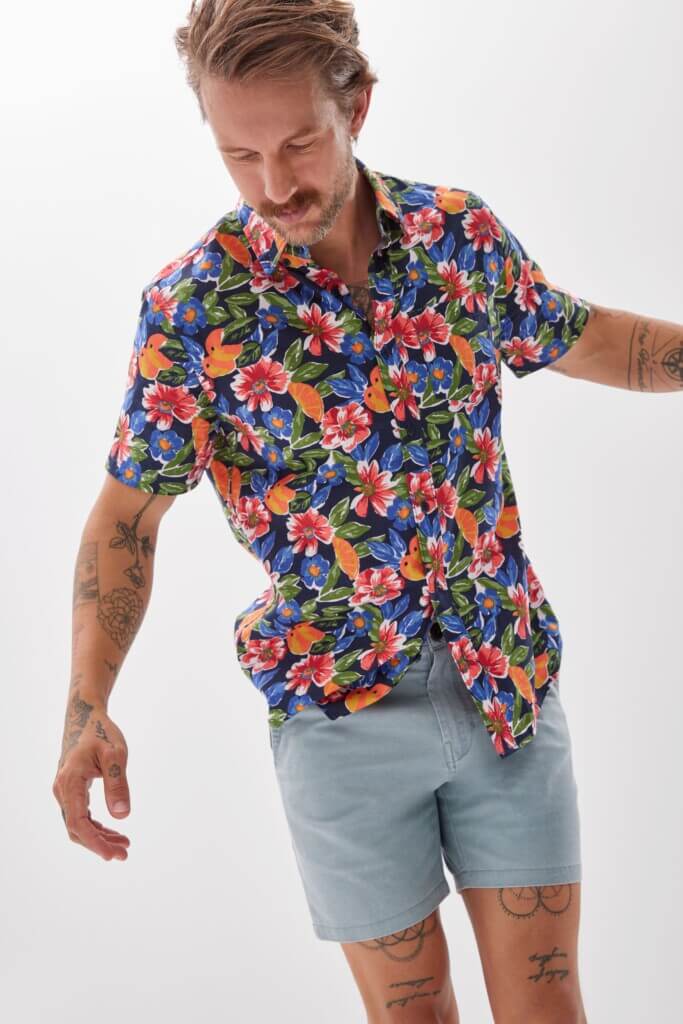 SSBDs: those shirts you see everywhere…
You may have heard the term "SSBD" being thrown around as short-sleeve button-downs gained popularity and became a true summer essential. Convenient! They come in all stripes (and florals and block prints and colors) and are a worthy investment in your summer wardrobe. They can hit anywhere on the notice-my-shirt spectrum, but we'd encourage you to explore some bolder prints here—just the pop of color a date night or holiday barbecue calls for.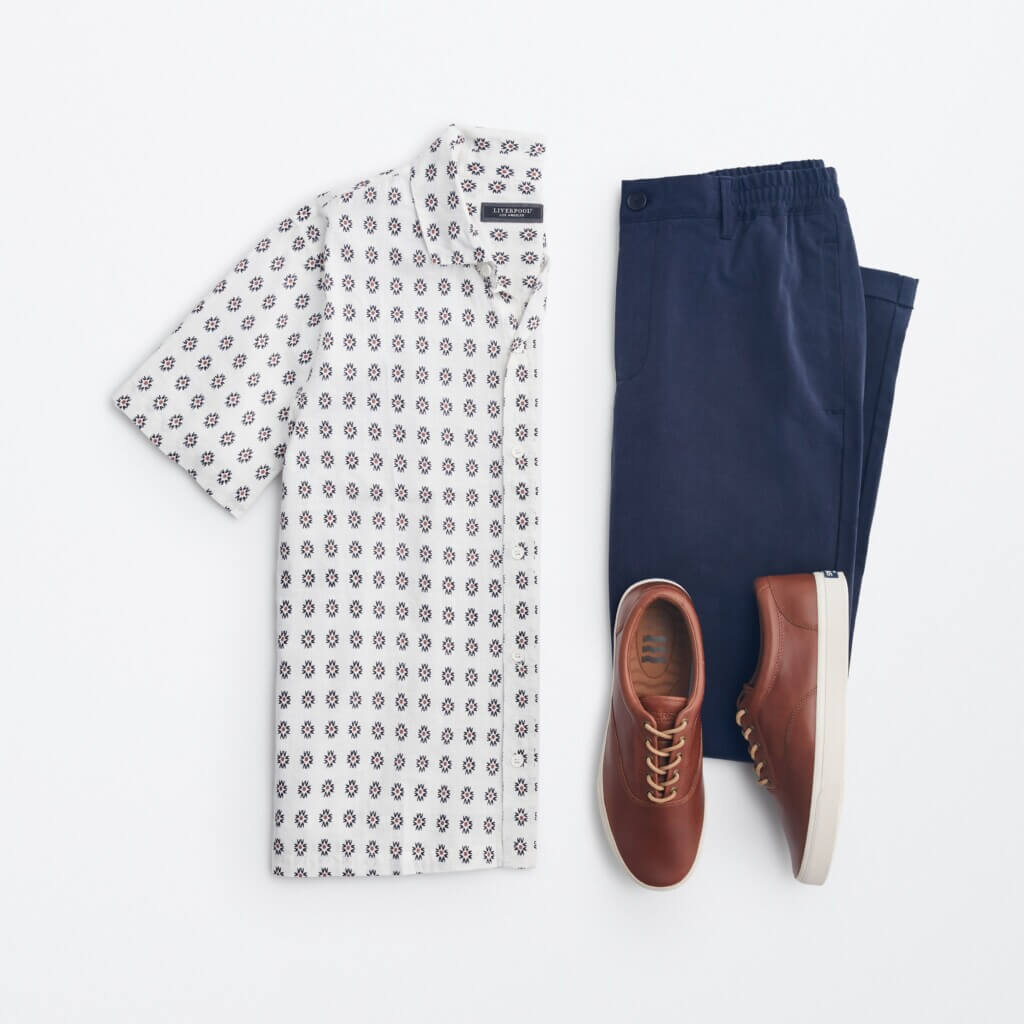 Chinos: always there for you
As classic as it gets. Chinos might be the most versatile, wear-anywhere pants in your closet (see the theme happening here?). They're your reliable summer companion throughout the day, from work to happy hour to dinner with friends. Yet somehow they always remain current and look spot-on. No, they'll never command the most attention in your 'fit, but that's their whole reason to exist: a supporting role to let the other summer styles shine.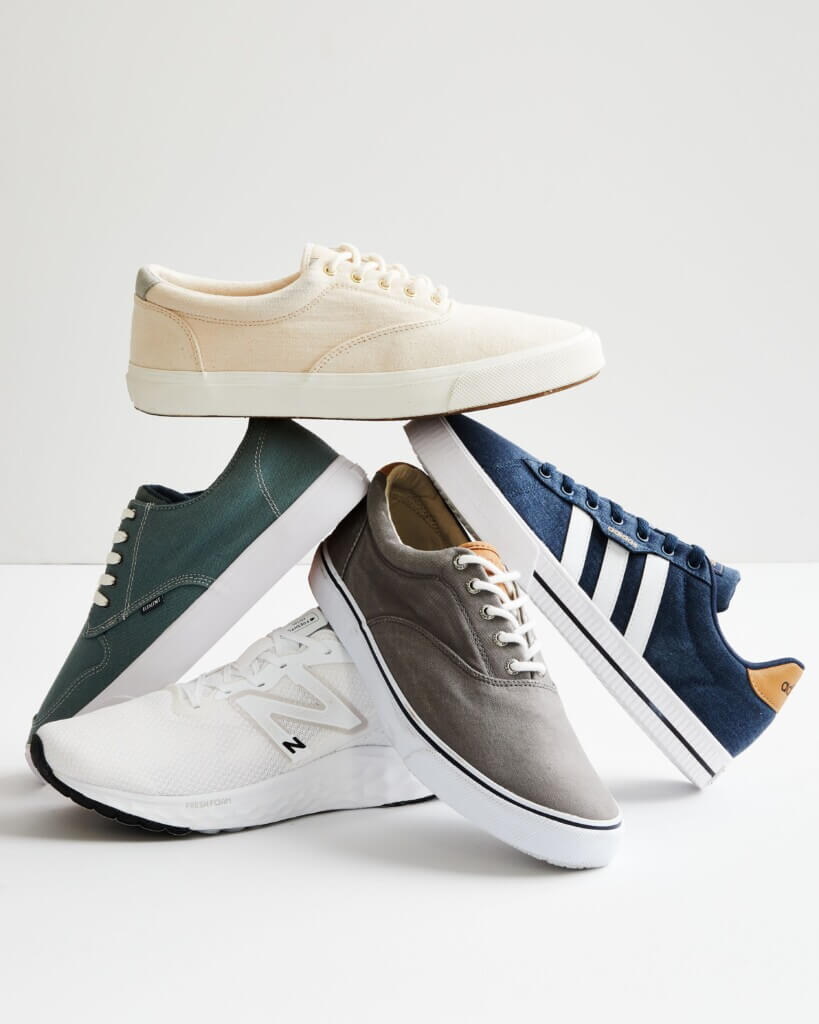 Sneakers: just kickin' it
Sneakers are simply the summer shoe. These days they're appropriate almost everywhere, and go with everything from jeans to chinos to, yes, even suits. There's a whole world of sneakerdom to explore if you're game, but a pair or two will see you through the season. Simple, box-fresh white kicks are the foundation to chill summer looks (grab that lightweight denim or chino shorts) and the more technical (slash supportive, cushion-y) varieties are your best option for all those fun summer adventures.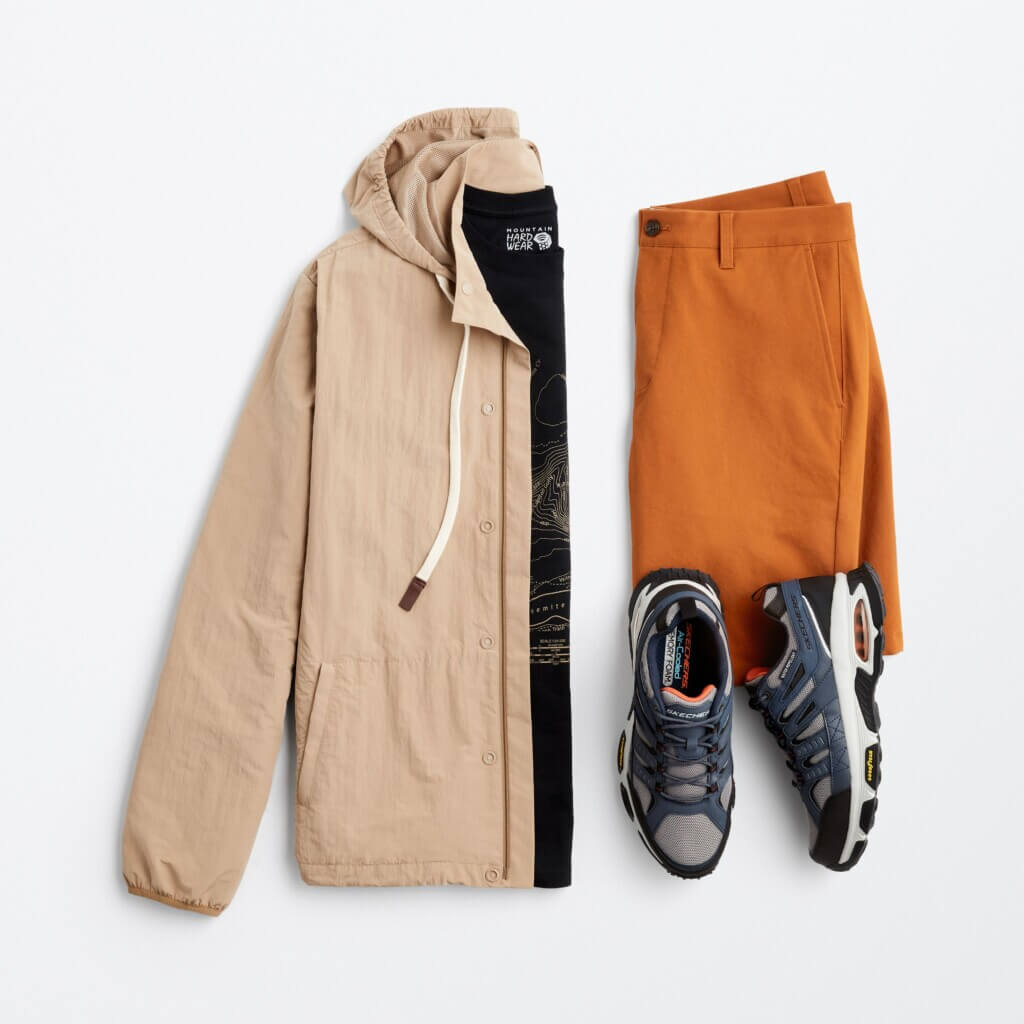 Athleisure: where "athletic" meets "leisure"
This all-encompassing word, "athleisure," takes on a lot of meanings, but ultimately what you should know is that these clothes work for your active pursuits (working out, hikes, ice cream runs) and transition right into the rest of your day. Sounds like summer, right? Mix and match sneakers with technical pants or shorts and T-shirts. Yes, it's cool to wear these outside the gym.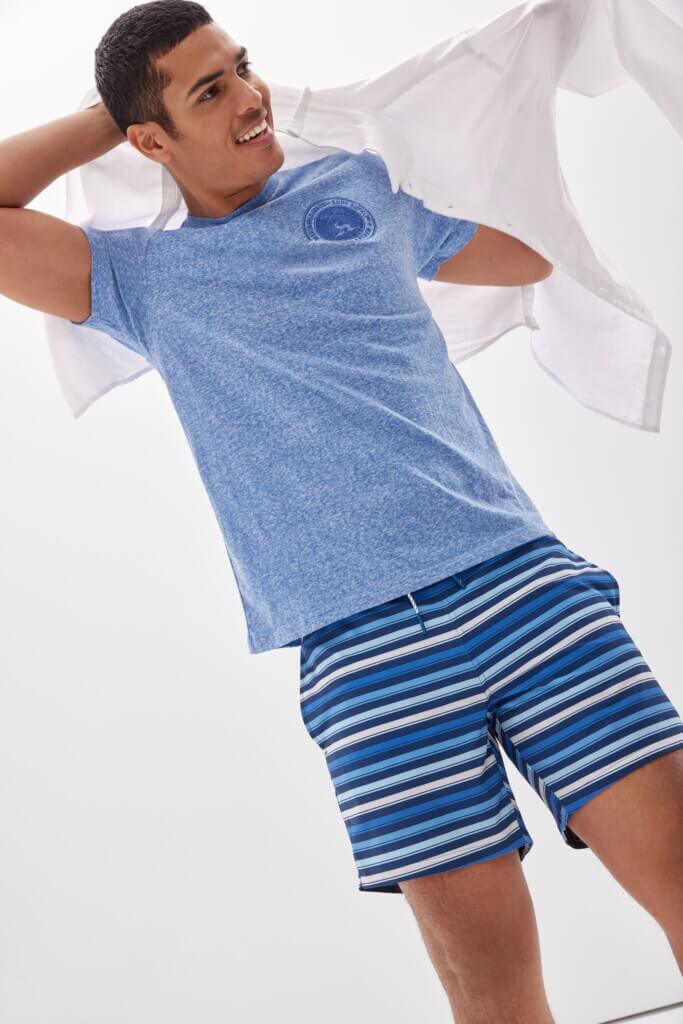 Swimwear: the water's fine!
Summer means you're much more likely to be near or in a body of water. That's just a fact. Beaches, pools, lakes, sprinklers and splash pads are all at their peak right now, so swimwear is a must-have. And it's definitely a must-pack for wherever you're heading this summer. We've got tons of options for your summer cool-downs, from stripes and solids to bright prints. If there's anywhere you want to experiment with a little color, swimwear is an awesome place to start. Dive in!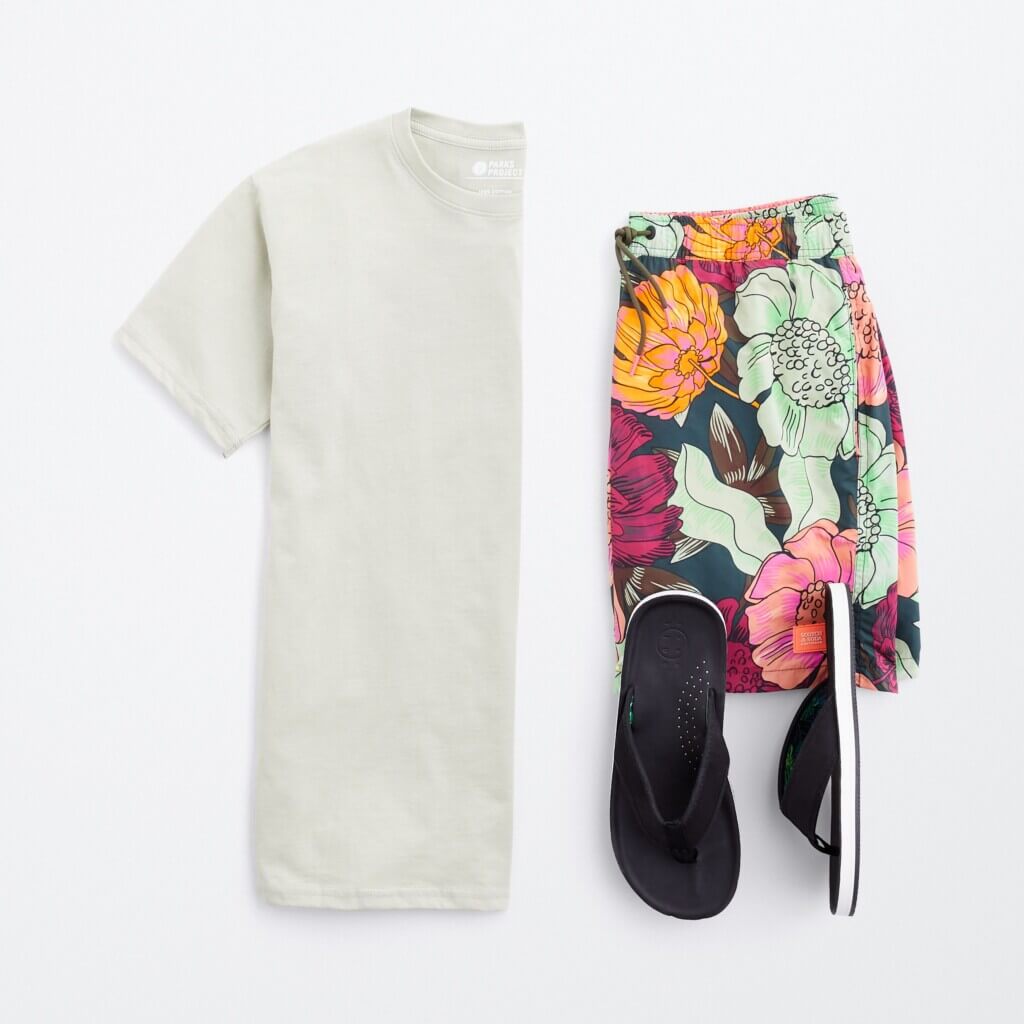 Sandals: al fresco footwear
Summer sandals have the same easygoing vibes as the rest of your 'fit, and let your feet breathe. They're the footwear equivalent of dining outside on the back patio. Let's not forget the first shoes…ever… were probably some form of a sandal. They've endured for millennia. Flip-flops are the easy choice now and go with all your shorts, chinos and T-shirts for a totally casual vibe. They're the only thing we're putting on our feet for the pool. It's about time you added a pair or two to your warm-weather wardrobe, too.