There's no one-size-fits-all answer to this question. Tucking the tee has been a polarizing point over the past few years, but we've seen (and done) it more and move lately. In general, only attempt to tuck if you're looking to make a deliberate style statement. Always—and I repeat, always—heed the following: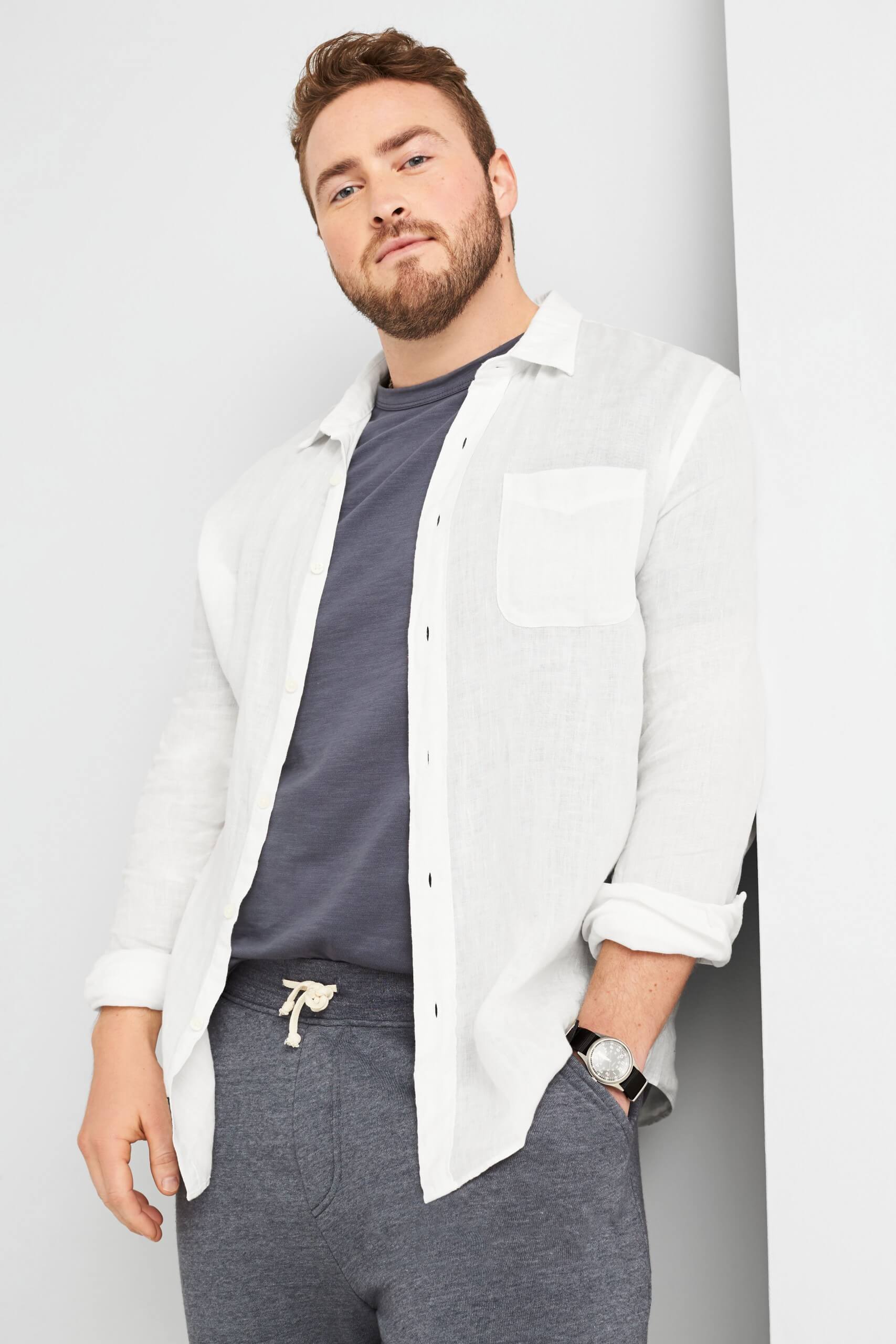 Get Pants That Fit
This is not the time to grab your loosest jeans or your baggiest pair of sweats. Get the right fit so you don't have to reach for a belt or tie that waistband too tight.
Stick with solid colors
Now is the time to leave your favorite printed tee in the drawer. Start off with a solid crew or v-neck shirt, and keep your pants simple and classic. You can even go full monochrome and dress in head-to-toe black or white.
Try the full or half tuck
Just entering the new and mysterious world of tucking in your T-shirt? Go with a half-tuck, which involves tucking only the front of your shirt in. It's sure to give you a laid-back vibe. If you're looking for a throwback style a la James Dean, tuck it all in.