Whether you're using elbow grease to get some work done or showing your seasonal style, the sleeve roll can give you just the right blend of fashion and function. The perfect roll will make you look stylish; but if you're too rough-and-tumble about it, it'll just fall out.
Check out these three different ways to show your roll.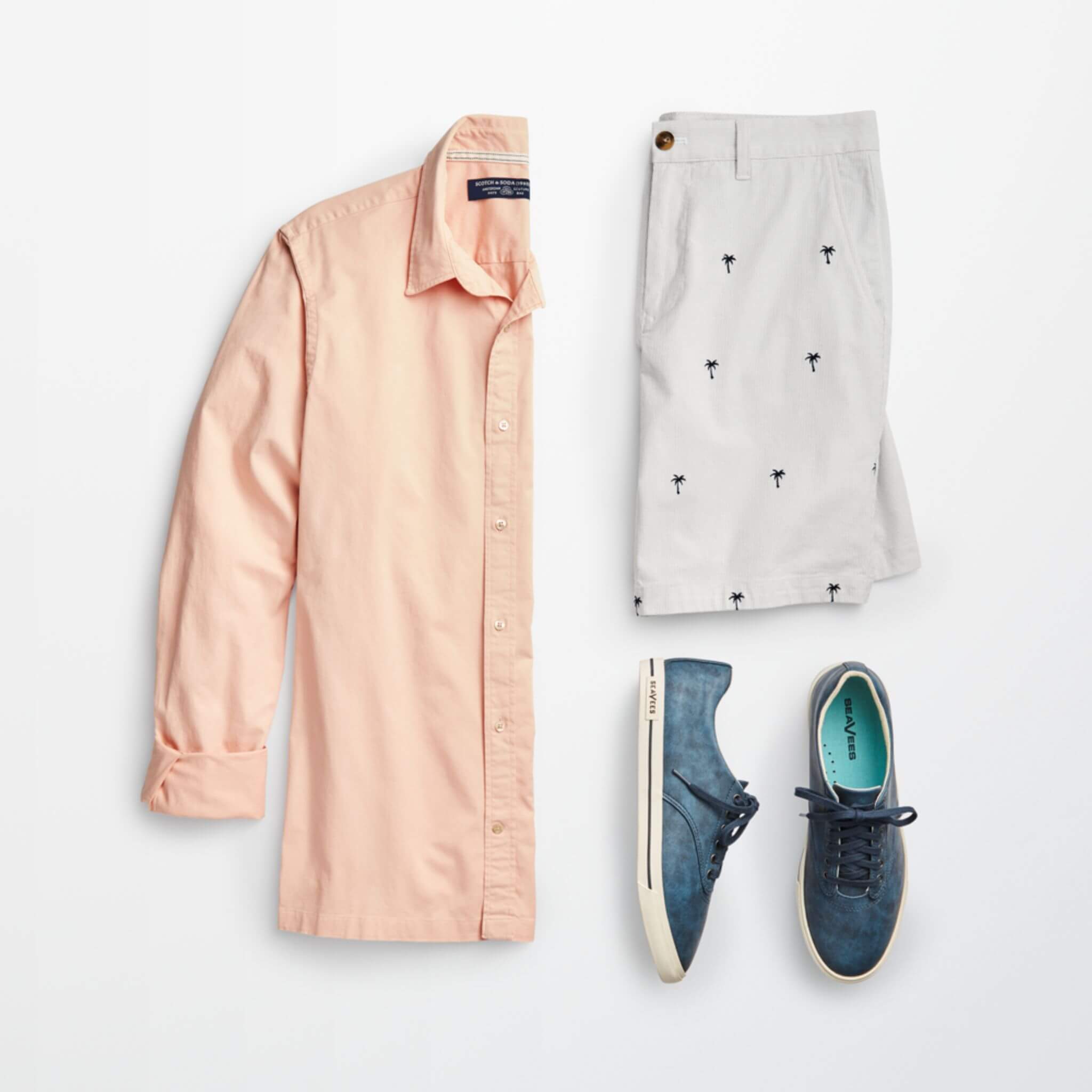 For all of these rolls, start by unbuttoning your cuff button as well as the gauntlet button (the second button on the sleeve placket if you have one).
The Casual Roll
Use your cuff as your guide for width. Roll once, then again, to get that relaxed casual feel.  The casual roll is a great option for oxford shirts and casual button-ups and works well for more laid-back looks. Wear it with summer shorts or your favorite pair of jeans and some fresh sneaks.
The Classic Roll
Add one more roll to the casual roll, making for three rolls in total, and you get the classic roll. Here, your sleeve stops just below the elbow. That extra roll helps keep everything in place, giving it a touch more polish. Sport a classic roll with business casual shirt-and-chinos combos for work or with shorts and jeans weekend meetups. Depending on how modern you want to go, you can also add another roll or two to take the sleeve to your upper arm.
Stylist Tip: The casual and classic rolls can be worn two ways: rumpled and relaxed or smooth and polished. Decide on the look you're going for and roll away.
The Master Roll
The master roll is probably the most secure, and it gives you a clean roll with ease of movement. With your cuff undone, fold up your sleeve until the end of the cuff hits just below your elbow. Fold the crease you've created up towards your cuff so it meets the top of your cuff. If you want to flash a contrasting cuff like chambray or print detail, roll to just below the end of your cuff so the pattern shows beneath, right near the middle of your elbow. Try a master roll with your dress shirts on casual Fridays or use it to show off a cool cuff with raw denim for a night out.
Not sure which roll works for you? Try them all! You'll find the right roll for all your needs.
Are you ready to rock and roll? Take your style quiz and schedule a Fix. You can ask your expert stylist for shirts to take the casual, classic and master roll for a spin. Purchase the shirts you love and send back the rest. Remember, shipping, returns and exchanges are always free.