We get it—everyone appreciates a good match. But how can you be sure that you've paired together the right patterns and colors? Whether you're dressing up for your next big interview, crashing a wedding or just want to update your everyday workwear, the right shirt and tie combo will show that you mean business when it comes to style, and we've got the insights to help make it happen.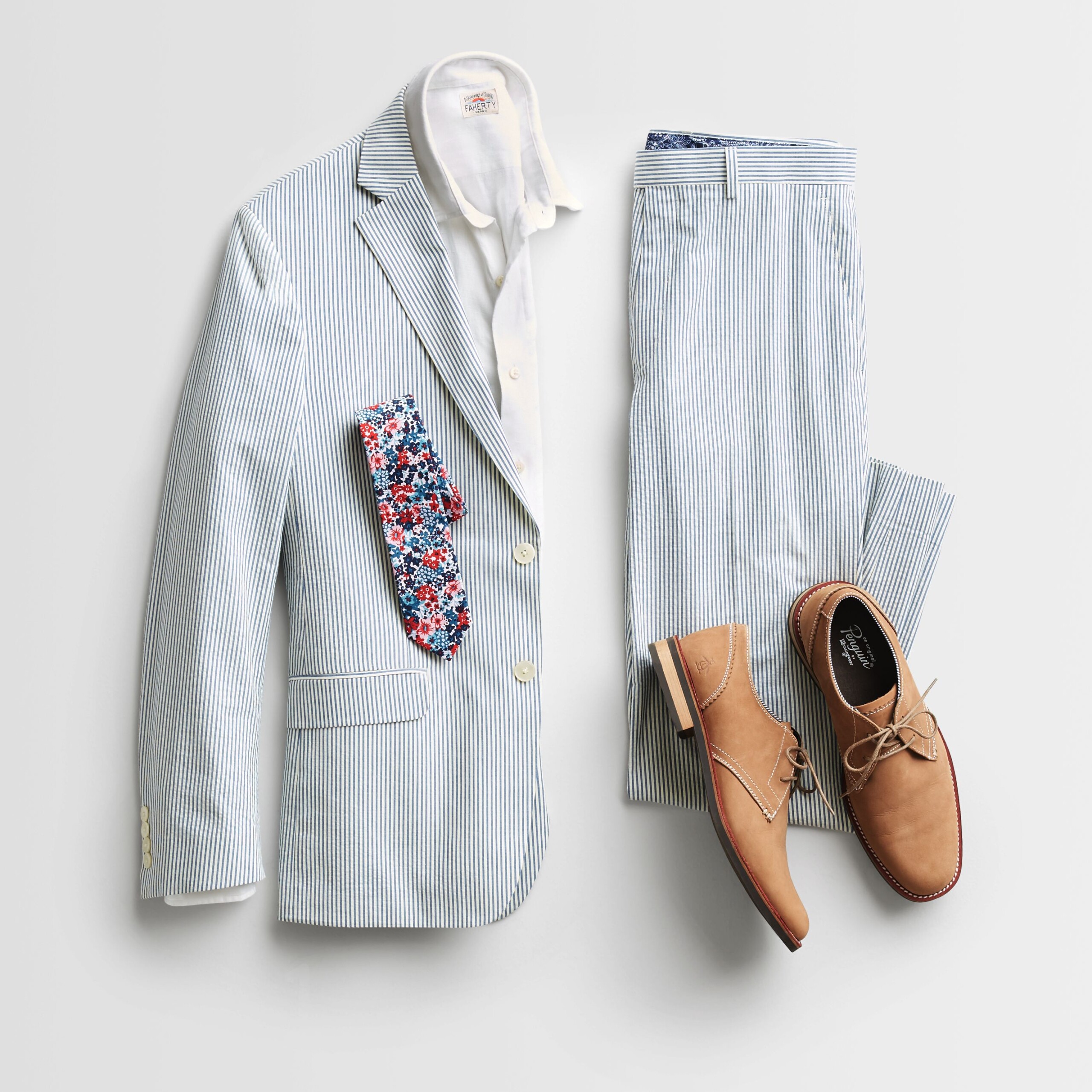 Read on for expert tips on how to match your shirts and ties.
Begin with the Basics
Start with a solid shirt as your base with a color-coordinated tie. While the tie doesn't have to be the exact same shade, pick one that is either in the same color family or one that complements the color of your shirt. Feel free to go for playful, on-trend and modern color pairings such as olive green and blush or mustard yellow and teal to liven up your outfit.
Step Things up with Simple Patterns
Windowpane plaids and classic stripes are nice elevated options when you want to graduate from solid shirts and are feeling a bit more adventurous. Be sure to balance your lights and darks by opting for a darker tie if you choose a brighter shirt, or vice versa when grouping your colors.
Go Pro with Prints
In regards to mixing prints and patterns, pay close attention to color coordination, print size and texture to ensure that your tie and shirt pairing is effortlessly cohesive. One helpful rule of thumb that I use is to look at the size of the pattern on the shirt, and then choose a tie with a pattern or print of similar size, but spread farther apart, or with more "solid" space between the pattern. You can also use this trick if you want to wear a striped, plaid or houndstooth jacket.
Finally, have fun experimenting with new combinations to keep your closet feeling fresh all year long. For more insider tips and tricks, be sure to check out this helpful guide on wearing and pairing your furnishings.
—Baylee G.
Have tips of your own for matching shirts and ties? Tell us in the comments.