Layering up during the warm summer months doesn't have to make you sweat. Whether you are reaching for a blazer to wear on a date night, at the office or just to step up your style, it's all about staying cool in fresh fabrics like linen or lightweight wool.
Scroll down to see how to wear your blazer!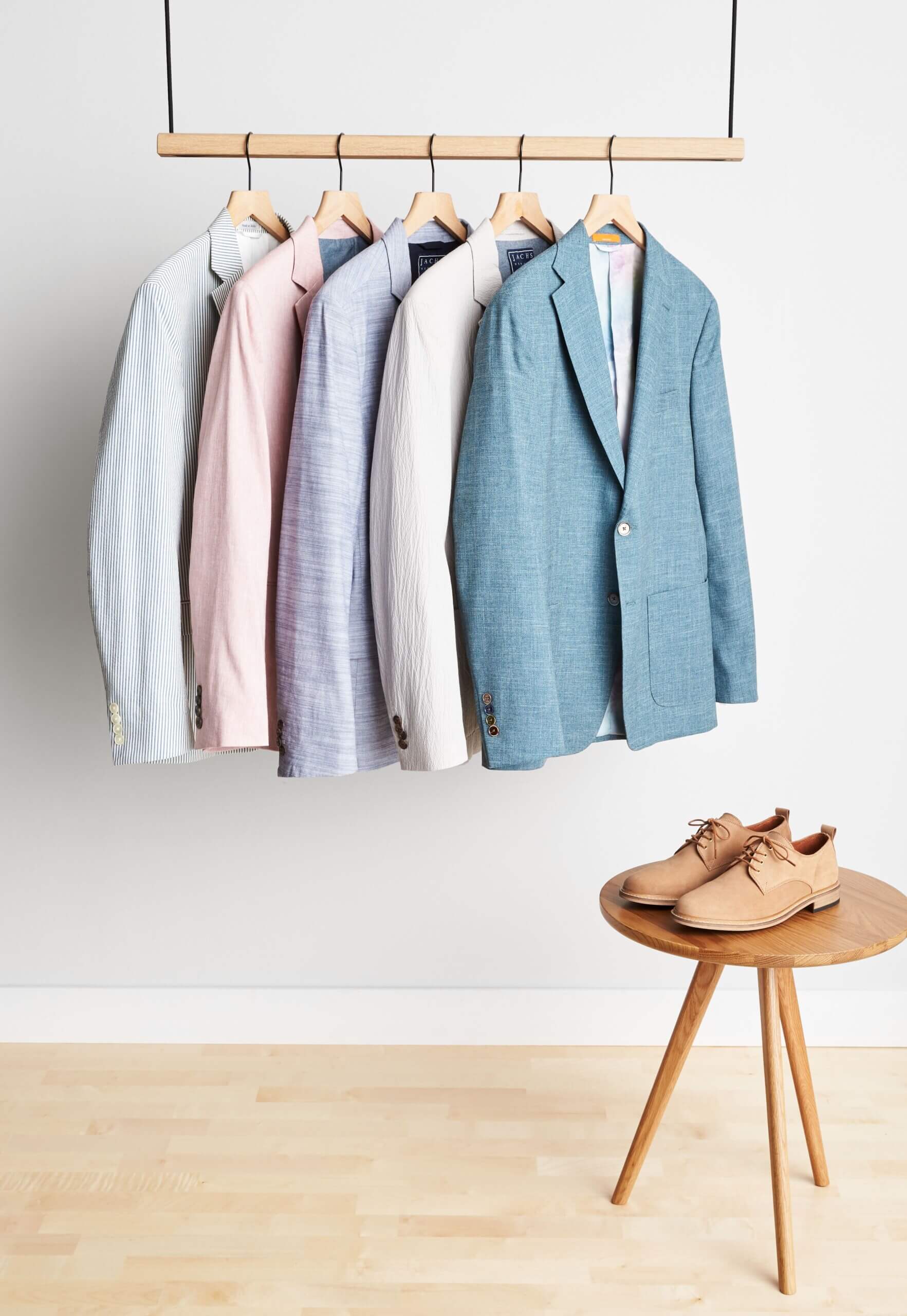 Favor Breathable Fabrics
Breathable fabrics like cotton and linen or lightweight wool will generally be your best bet this time of year to keep you feeling sweat-free no matter the event. Be on the lookout for these summer blazers in lighter shades like tan, blue, and slate grey that will intermix easily with your favorite summer collared shirts and chinos. 

Keep Your Blazer Open
Blazers can be worn open during the warm weather months for a more relaxed and laid-back vibe and should fit squarely around your shoulders when layered. For an even more casual and comfortable look this season, reach for an unlined blazer layered over a polo, a striped tee or a lightweight button-down.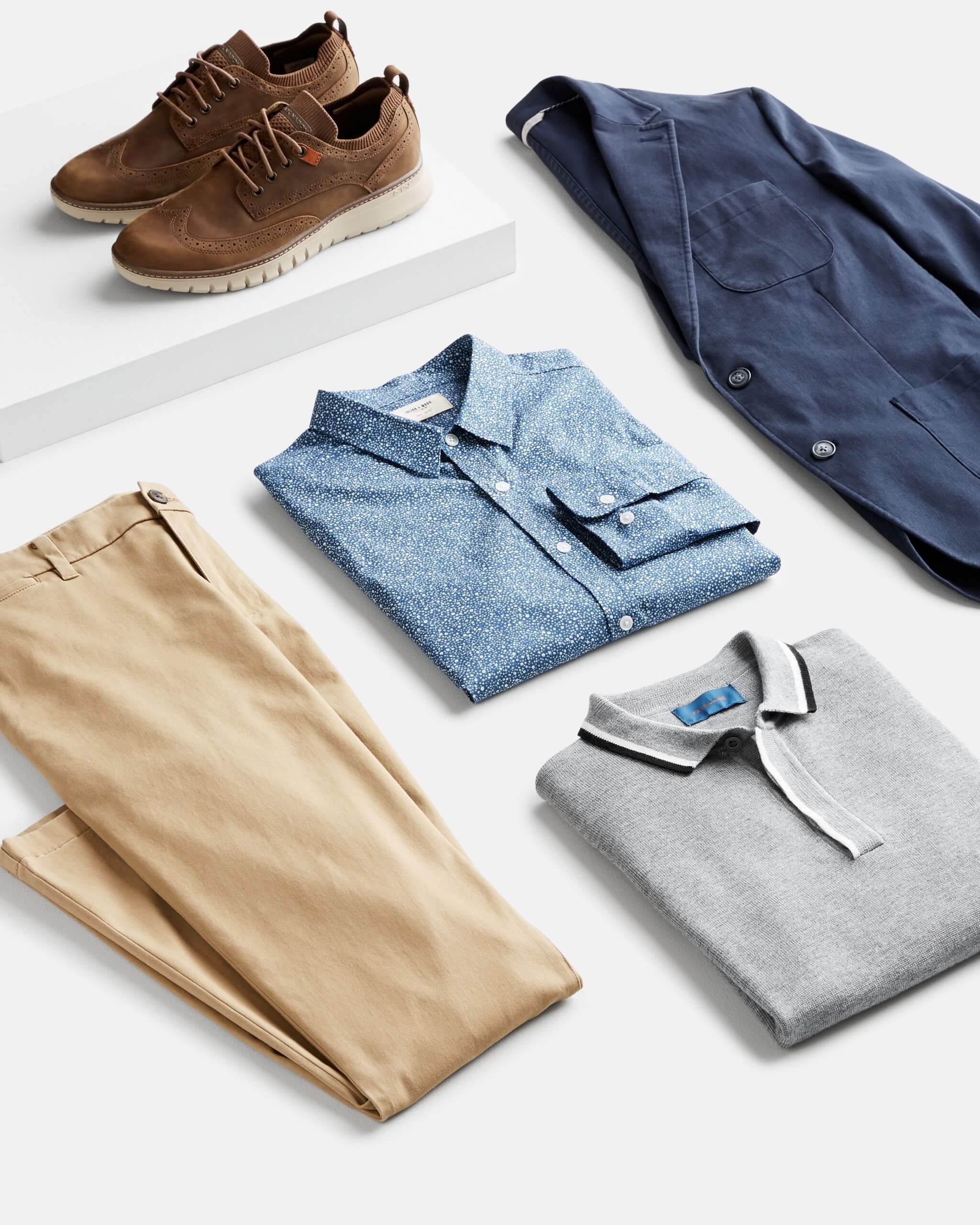 Wear Your Blazer Casually
Blazers will be a great choice to dial up denim and chinos for a night out with that special someone, for happy hour after work, and for any summer parties or weddings that may arise. Feel free to skip the tie unless you really want to step things up this summer. 
Don't let anyone steal your sunshine and layer up. Unlined, linen or patterned options are in your future. Just take your style quiz and let your expert stylist know that you would like blazers to pair with your favorite lightweight trousers. Don't break a sweat, returns and exchanges are always free.