While it is true that form follows function, your socks definitely do more than just protect your feet and shoes; they also support your look and ensure a cohesive finish. Whether they're no-show, crew or mid-calf, we're giving you the 411 on how to wear your socks for different occasions. 
Scroll down to learn how to style your socks.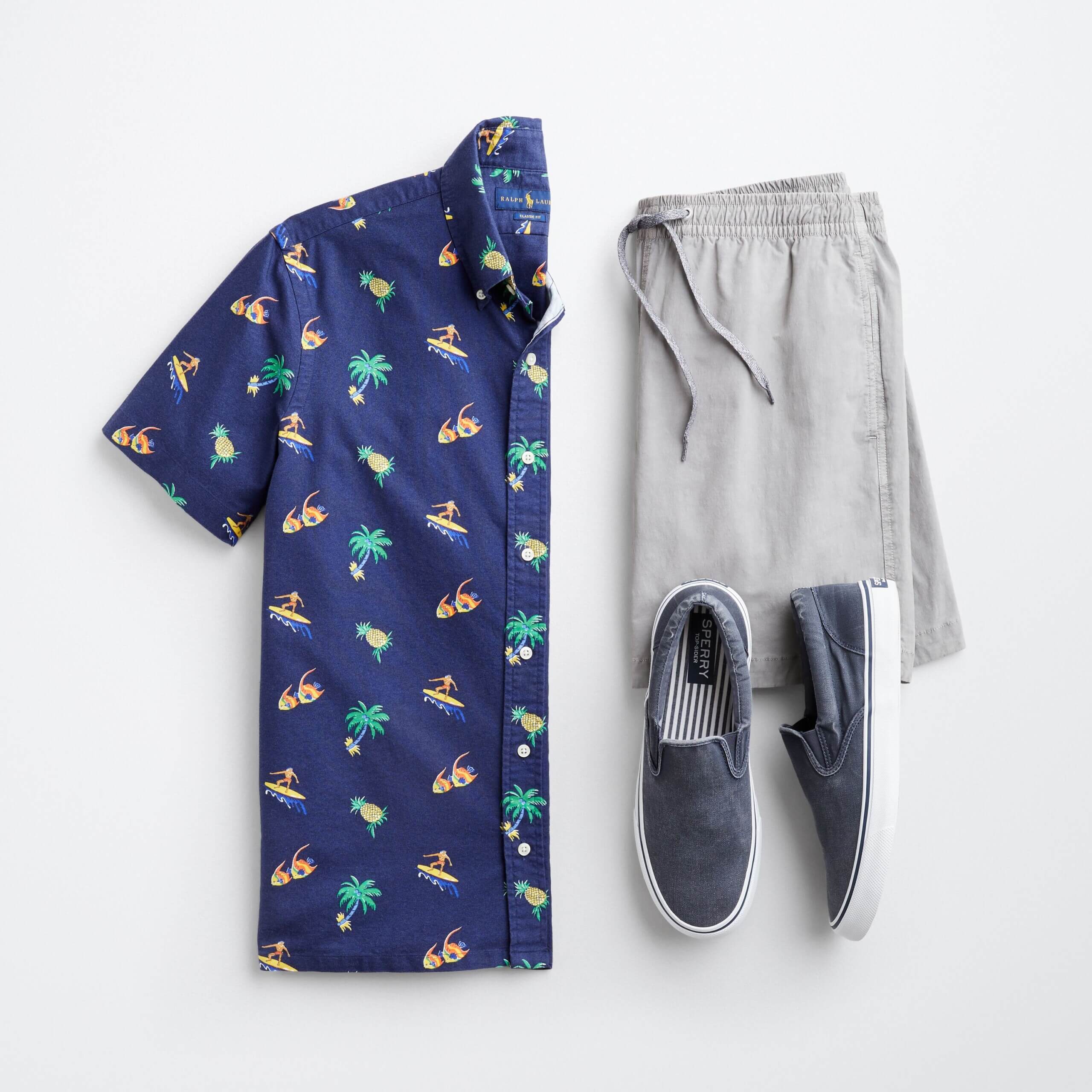 How to Pair Shoes With Socks
Wear No-Show Socks Casually
Not to be confused with ankle socks (more on that below), no-show socks are designed to be invisible and, therefore, are the friendliest of styles. You can wear them with almost any type of shoe and you can even style them with trousers, but avoid them for strictly formal settings. Partner these socks with loafers, moccasins, boat shoes, canvas slip-ons and sneakers—especially when wearing shorts.
Stylist Tip: Wear dark invisible socks with darker shoes, and light invisible socks with lighter shoes (just in case they show).

Wear Ankle Socks for Your Workouts
They hit right above the ankle bone and are specially designed for active affairs. Ankle socks should see you doing one thing and one thing only: breaking a sweat. Since these guys are designed specifically as performance gear, you want to avoid using them in lieu of your regular or no-show socks. Partner them with your running sneakers and get those reps in!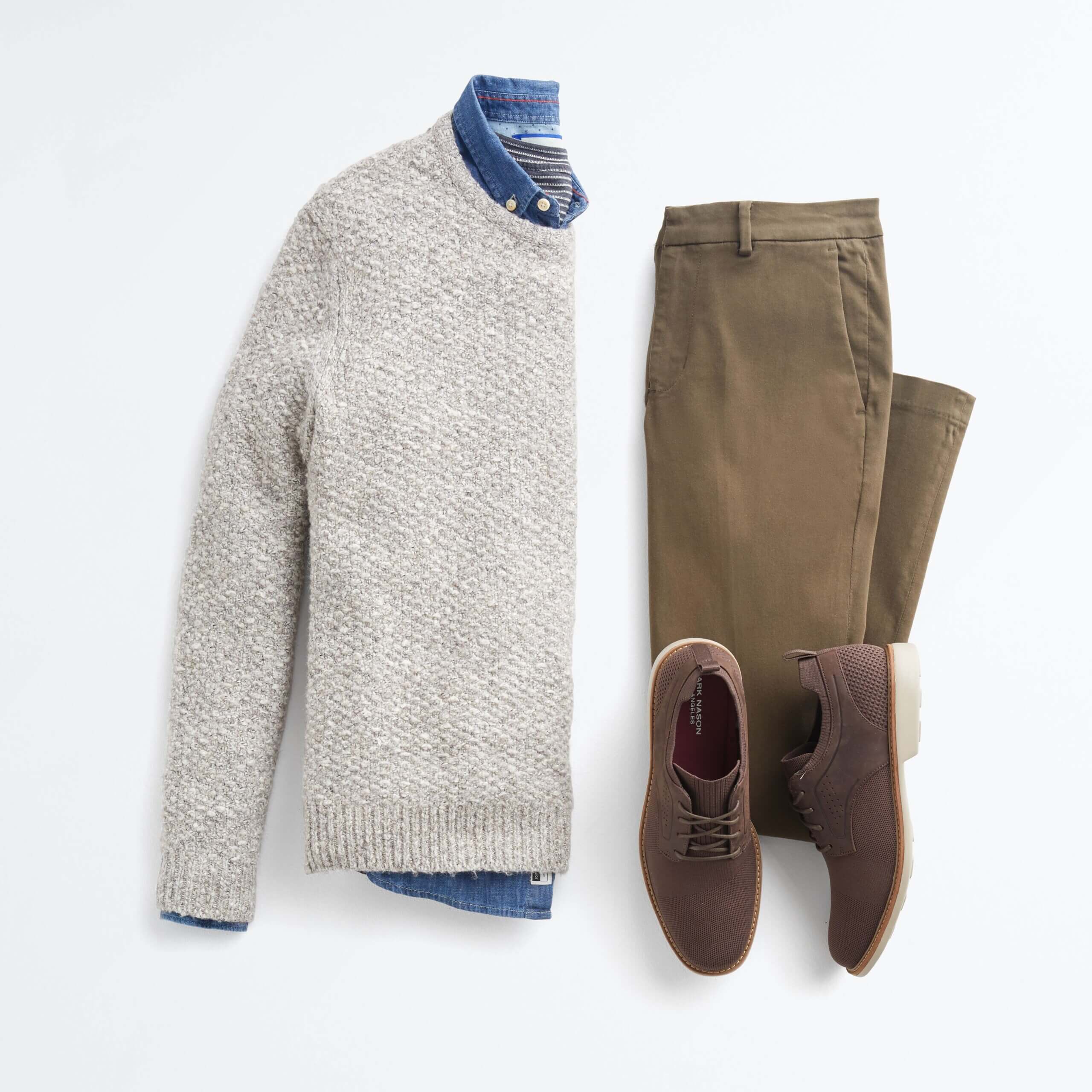 Wear Crew Socks Casually or Smart-Casually
They hit at the beginning of the calf muscle and are ideal for casual and smart-casual wear. You can wear these with any type of boot (think Chukkas and Chelsea boots), brogue shoes, Oxford shoes and sneakers—but avoid them with shorts.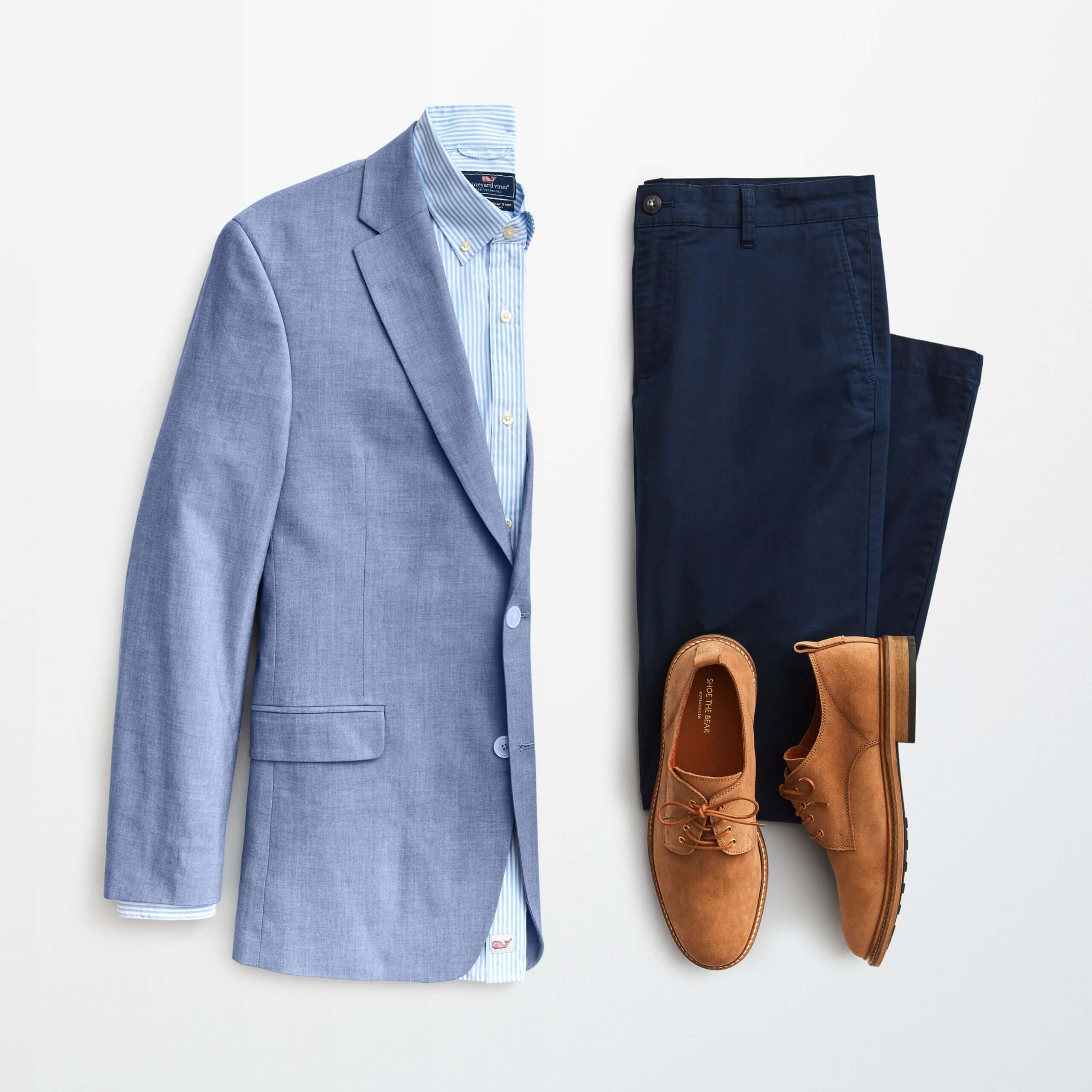 Wear Mid-Calf and Over-The-Calf Socks Formally
The higher you go, the dressier the sock. Mid-calf socks end at the middle of the calves, while over-the-calf-socks hit at the end of the calf muscle; both are more formal and perfect for suits, dress pants and dress shoes. Why so long? The extra length ensures a seamless transition between pant and shoe, lest your bare leg show when you're sitting down—nobody wants that.
Matching Socks to The Setting
When it comes to your longer socks and your more elevated looks (think a business formal setting or a semi-formal wedding), it's best to keep things simple. A good rule of thumb is to match your socks to your pants and not your shoes (or you'll end up with a sock-shoe "bootie"). Don't sweat it for your casual occasions and pull from the different shades in your outfit—especially if you're playing with different patterns and textures.
Stylist Tip: For sockless affairs, your shoes need at least a 24-hour resting period between wearings. Use cedar shoe trees to help with moist and odor!
If your style tells a story, then your socks are the hidden message. Next time you're looking in your underwear drawer, follow these tips and rest assured your outfit will convey exactly what you mean!
—Crista G.
Ready to give some new life to your sock drawer now that you know which socks pair best with your favorite shoes? Take your style quiz, order a Fix and add some Extras to your Fix. With Extras you can order as many socks as you need. Along with your Extras, you will get five curated pieces straight to your doorstep. Keep what you love and return the rest. Shipping and returns are always free.