Sweat happens. Maybe you're in the tropics enjoying a well-deserved vacation, or maybe you're prepping for your next marathon. Maybe you're just a guy who glistens. Whatever or whenever the case may be, things can get a little toasty below the belt from time to time. Enter, moisture-wicking underwear.
Learn more about what moisture-wicking entails.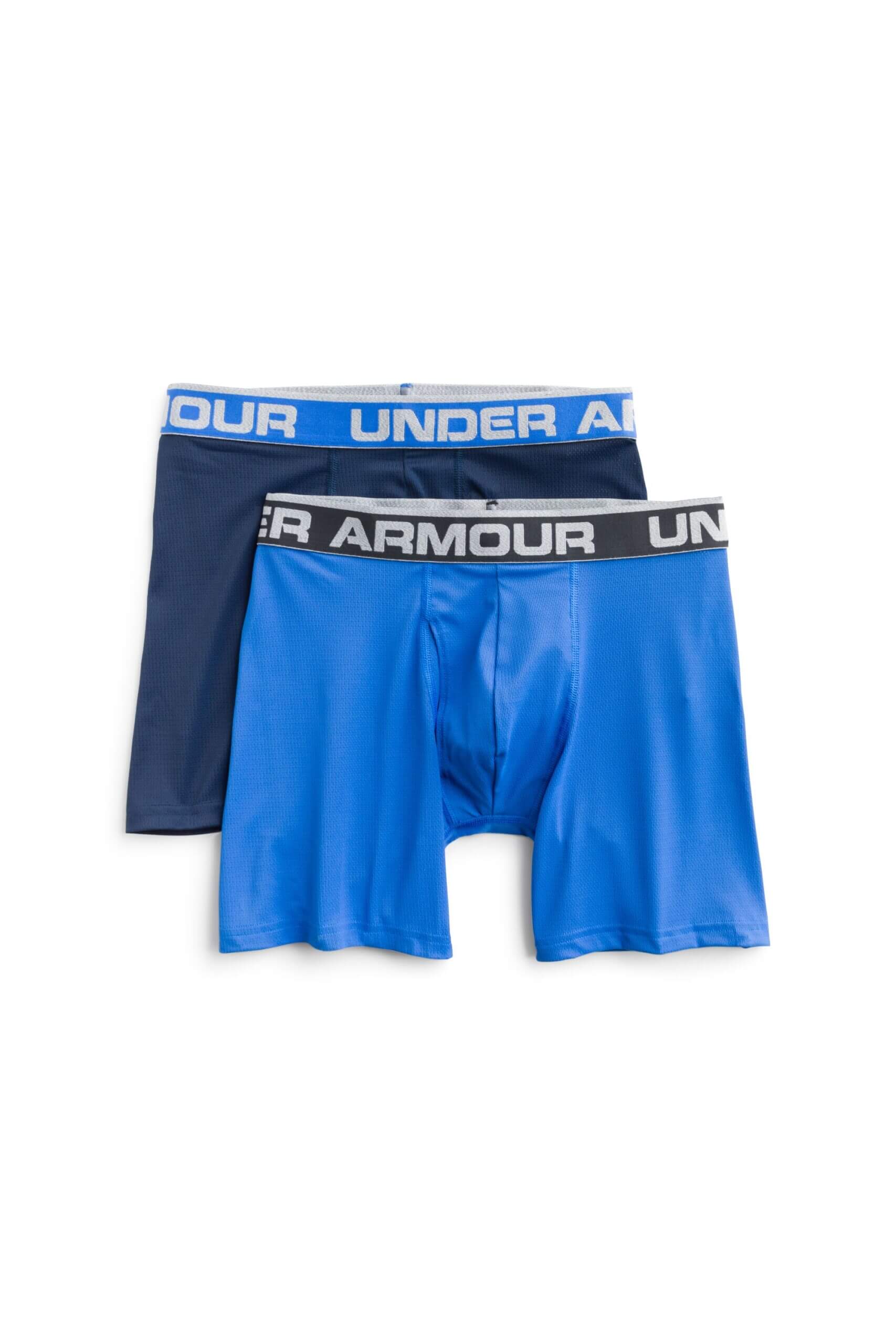 How moisture-wicking works
When you sweat, moisture-wicking fabric first draws perspiration away from the skin and into its yarns. The fabric is engineered to then spread the moisture out towards the exterior of the garment, where it can evaporate quickly.
The benefits: Not only does this process ensure you don't have a wet and soggy pair of underwear next to your skin, but the quick-drying process allows your body to cool itself in much the same way it does when sweat evaporates from your skin, thereby allowing your body to regulate its temperature at a normal level.
Fabrics that wick away moisture
Moisture-wicking fabrics, like the ones our Extras are made of, are usually comprised of a mix of synthetic fibers (such as polyester and spandex) and natural ones (such as cotton, rayon and modal). This combination allows the moisture to be both pulled and evaporated—a pure cotton fabric would just trap the moisture.
When to wear moisture-wicking underwear
There's no better workout buddy or travel wingman than a good pair of moisture-wicking boxer briefs. Slip into these if you're:
Hitting the gym

Playing an after-work pick-up game

Vacationing somewhere warm and humid

Running errands on a muggy day

Wearing a heavy suit or dress pants

Just a generally sweaty dude
When in doubt, moisture-wicking underwear is always a safe and breathable bet. It's a great option to add to your rotation of boxers, briefs and boxer briefs to give you the comfort and support you'll need to get you from breakfast to boardroom and back again.
—Crista G. & Laurie H.
Ready to try some moisture-wicking essentials? Take your style quiz, schedule a Fix and find these in our Extras category. In addition, you will receive five curated pieces straight to your doorstep. Shipping and exchanges are always free. Keep what you like and send back the rest.