Knowing if your shirt is of the wash and wear variety or if it's one to dry clean can save you from some ruined dress shirts. Read on for tips on when to wash and when to head to the cleaners and when you can skip them (you know you want to).
Here's the scoop on when you should take your shirt to the cleaners or do it at home.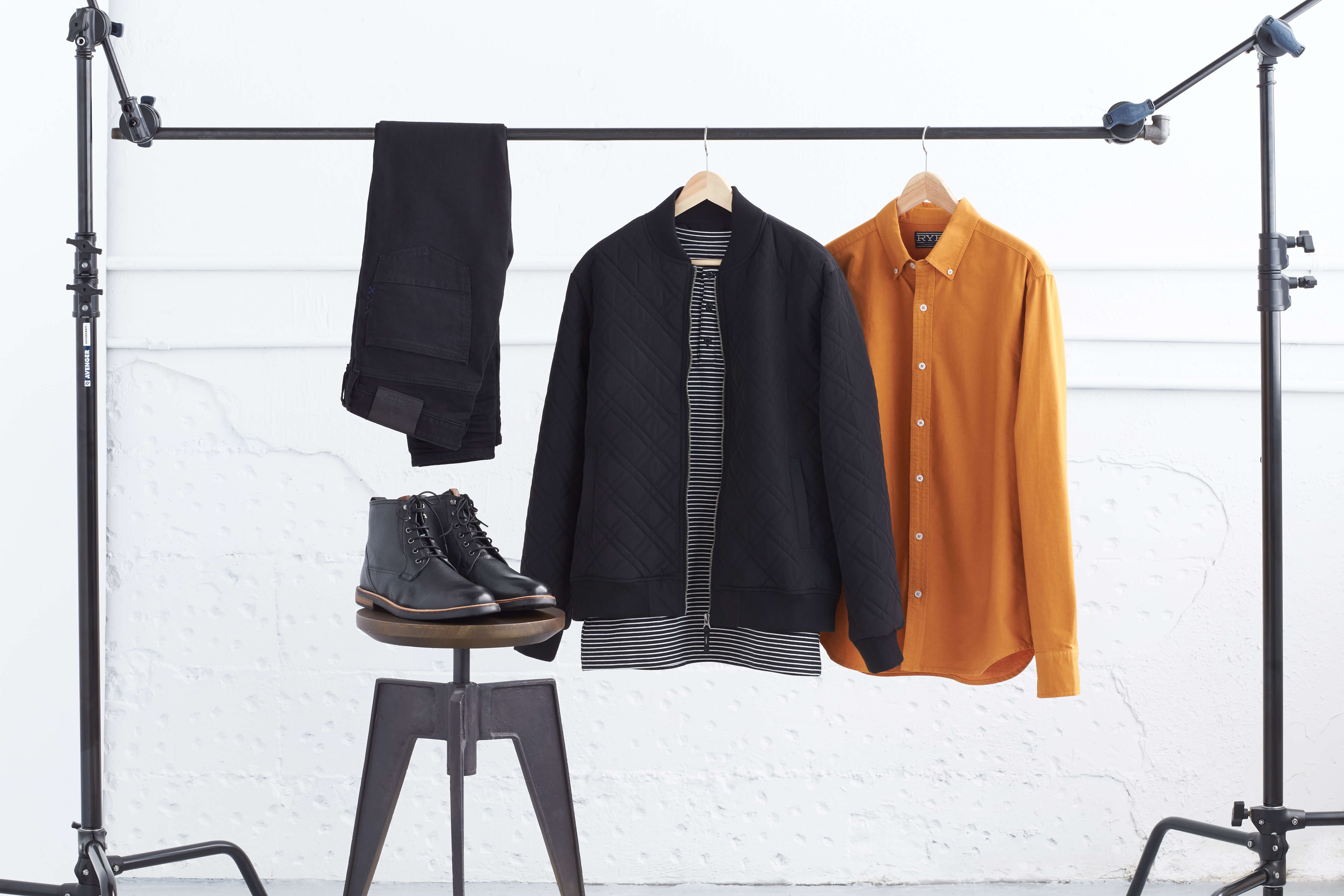 When you have to dry clean a dress shirt
The best way to determine whether or not to dry clean your dress shirts is to check the care tag. "Dry-clean only" means just that. Head to the cleaners with those shirts to keep them crisp, wearable and ready for anything. Another time to make a run to the cleaners? If your dress shirt has significant stains—save it for the professionals.
When you can wash a dress shirt
"Dry-clean" or "Dry-clean recommended" means that it's the way the manufacturer suggests, but you don't necessarily have to take your shirts to the dry cleaner. Instead, you can get away with washing them on the delicate cycle and using the tumble dry low setting or hang them up to dry.
How to Wash a dress shirt (if you don't have time to dry clean)
Put your item in a garment bag and wash in the lowest setting possible. 

If you don't have access to a washing machine with a delicate cycle, handwash your shirt instead with a tsp. of laundry detergent.
Hang dry your dress shirt, then carefully iron on the lowest setting possible.
Now that you know how to take care of your dress shirts, are you ready to refresh your wardrobe with new ones? Take your style quiz, schedule a Fix and let your expert stylist know what you are looking for. Five curated pieces will arrive at your doorstep. Keep what you love and send back the rest. It's that easy. Shipping and returns are always free.