What's Your Body Type?
No two bodies are the same. A regular build is going to need a very different pair of pants than a huskier build and a slimmer build…I think you see where we're going. Below, we'll break down everything you need to know to find the right pants for your build.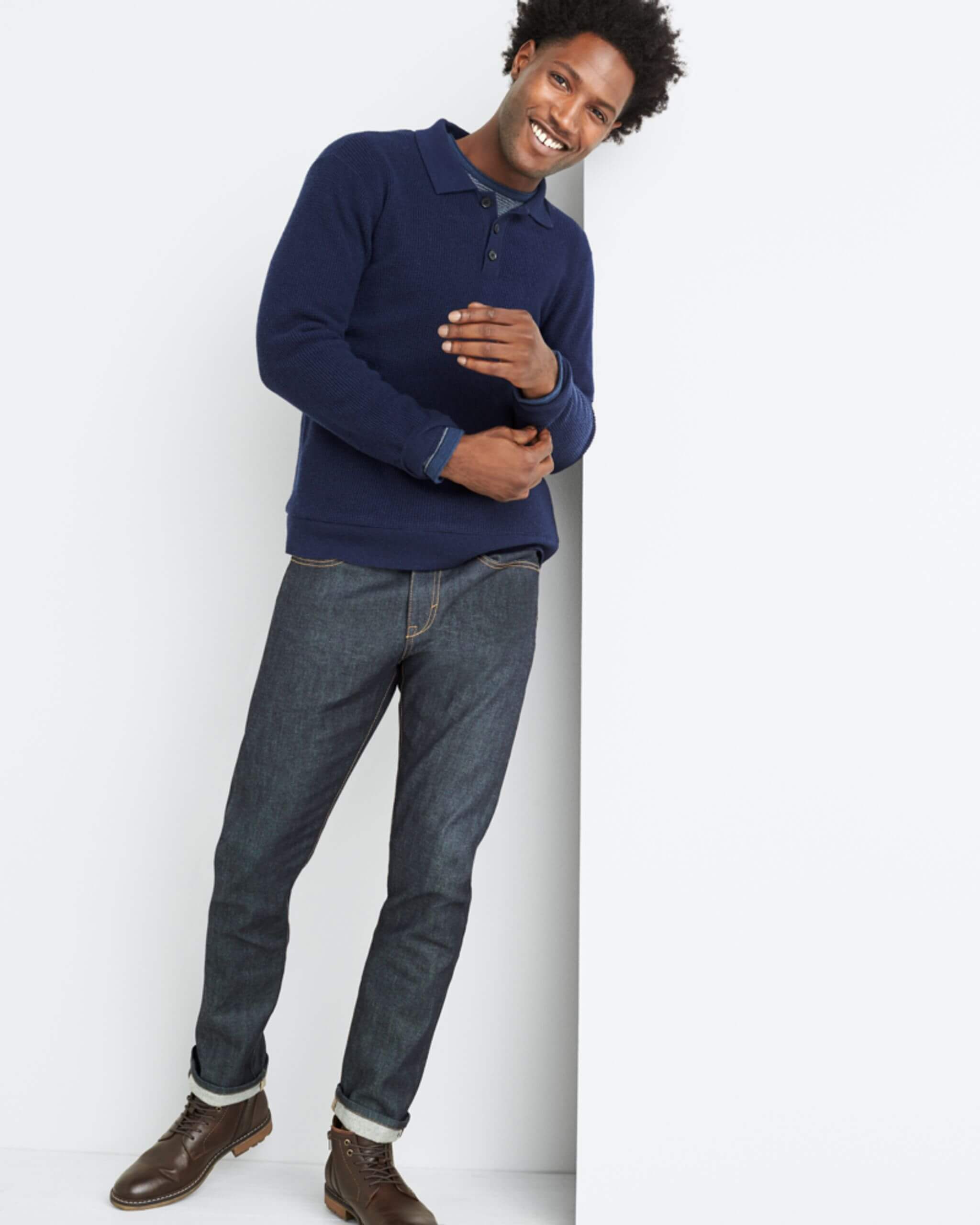 Regular Build
A proportional figure means you'll likely have the easiest time finding pants that fit correctly, but don't get cocky. There's still plenty to pay attention to. Look for pants that fit throughout your legs and aren't too snug. Try a narrower pant like a slim fit for a trendier look.
Body Type Characteristics:
Average shoulders

Narrow midsection

Lean legs
Stylist Tip: You want straight or relaxed-fitting pants that drape evenly from waist to ankle.

Husky Build
Pay attention to proportions when choosing the right-fitting pants. Making sure you don't go too wide or too tight is key. Avoid undersized fits that will make you appear larger. A slightly longer inseam will help elongate your frame.
Body Type Characteristics:
Wide midsection & waist

Narrow shoulders compared to waist

Thick legs
Stylist Tip: Look for straight or relaxed-fitting pants. When you wear clothes that aren't too big or small, they will slim your figure.

Slim Build
For slimmer guys, it can be difficult finding clothing you're not swimming in. No one wants to look like they borrowed their dad's shirt. Skip oversized fits that will make you appear smaller. Texture, patterns and dark colors will complement your build.
Body Type Characteristics:
Lean frame

Equal width shoulder & waist

Proportional arms & legs
Stylist Tip: To not accentuate your smaller size, opt for slim or straight-fitting pants. Wearing clothing that's proportionate to your build will hide a petite physique.
Ready to discover your new go-to pair of jeans? Our style experts are happy to send you pants you're sure to sport with confidence. Take your style quiz and ask for a pants refresh when you schedule a Fix. Keep what you love and send back what you don't. It's as smooth as you'll look in your new slacks. Shipping and returns are always on us.