The dress shirt's been held down for far too long. Keep reading for 3 unconventional ways to wear the coolest piece you already own.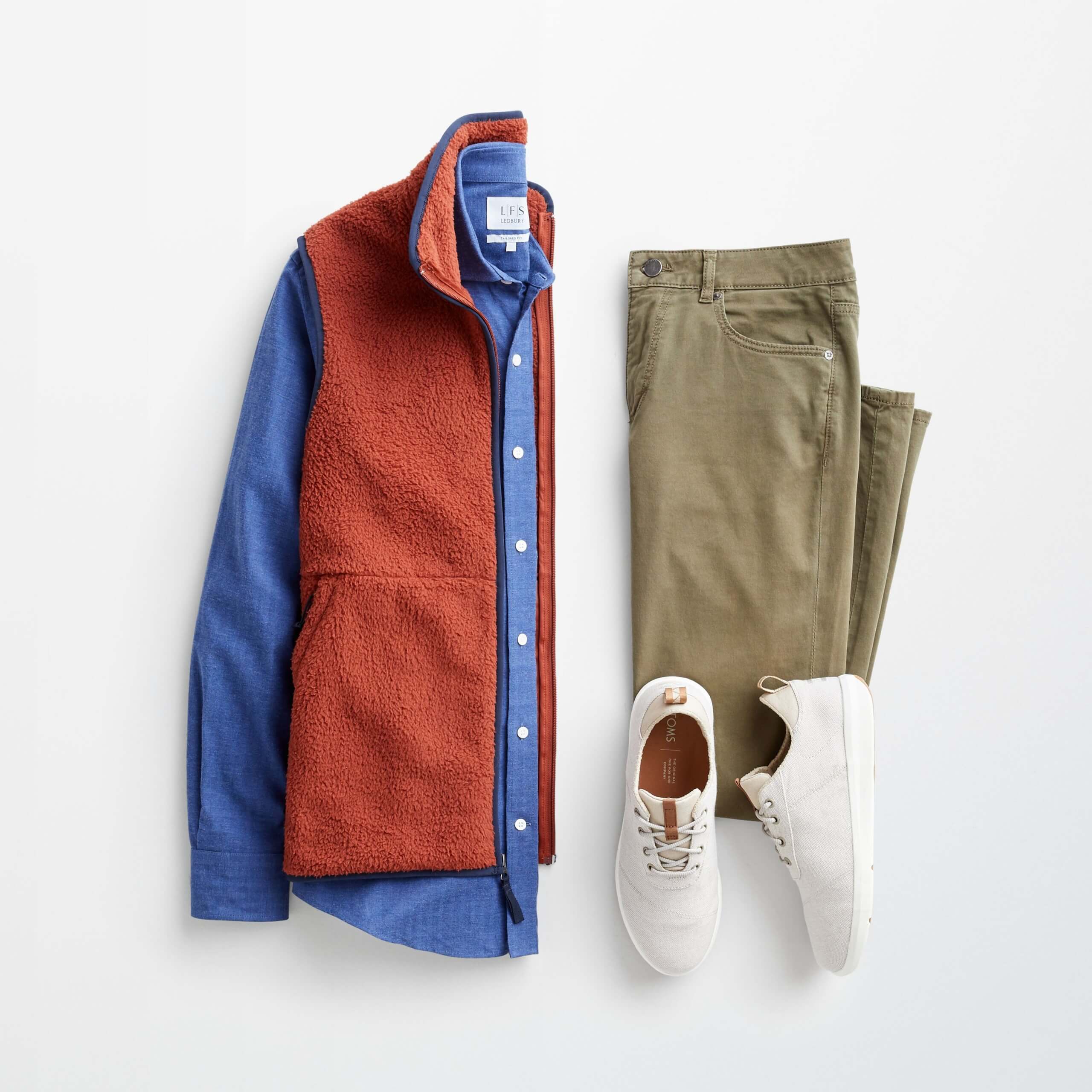 How to Wear a Dress Shirt and Chinos
Extend the range of a spread-collar dress shirt with this down-for-whatever look. Just start with olive chinos and layer with a fleece vest. Style your dress shirt untucked for an effortless casual look.
Stylist pro tip: Choose rich colors for a bold, crisp pairing.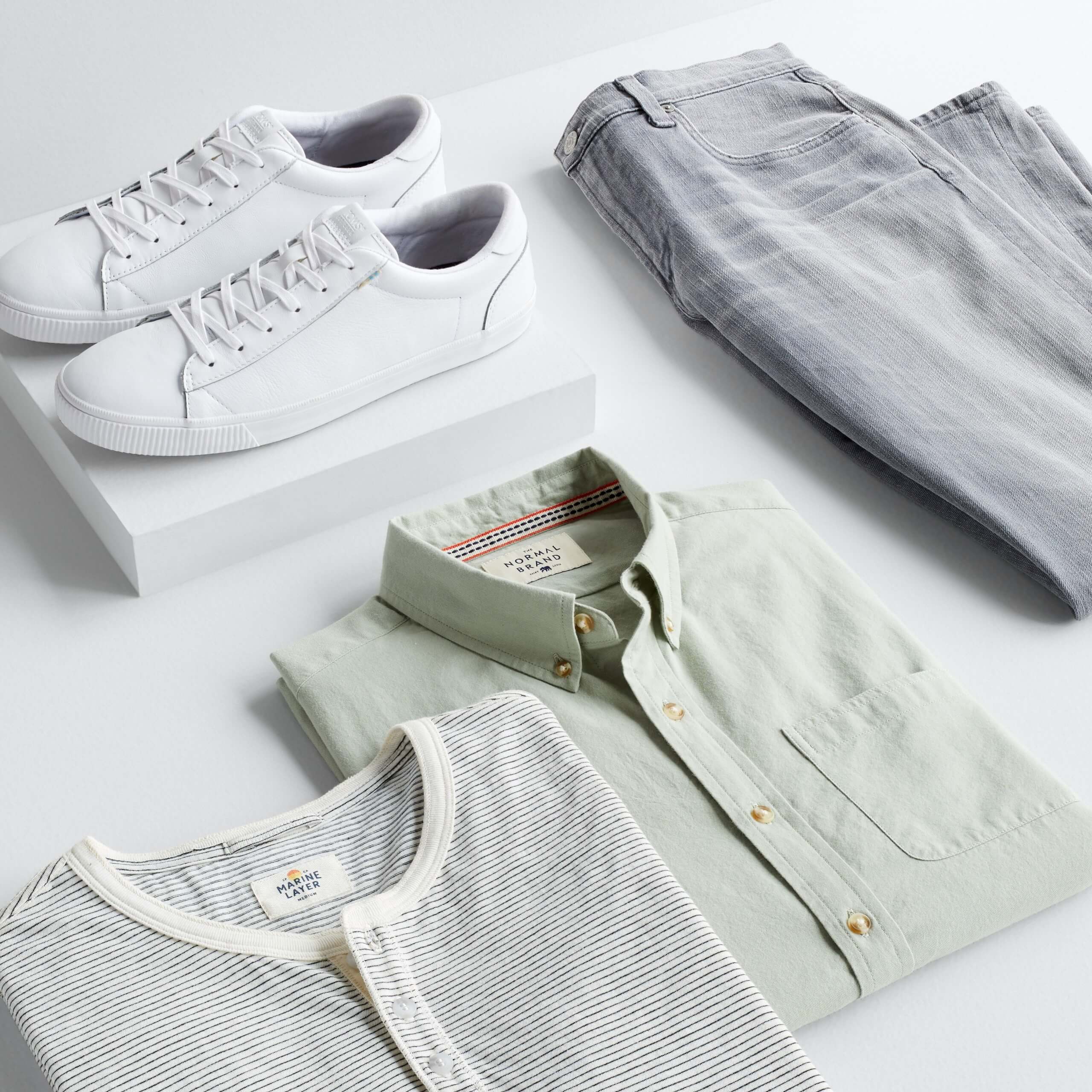 How to Wear a Dress Shirt and Jeans
Up the edge on your basic dress shirt with our Stylist's modern take. Just pair tailored grey jeans, your go-with-anything workhorse, for a sleek, simple look that has massive appeal. Then add a neutral striped henley as your laid-back essential that balances the outfit. Keep the city vibes on-point with leather sneakers.
Stylist pro tip: Old style rules are out. White can totally be worn past Labor Day.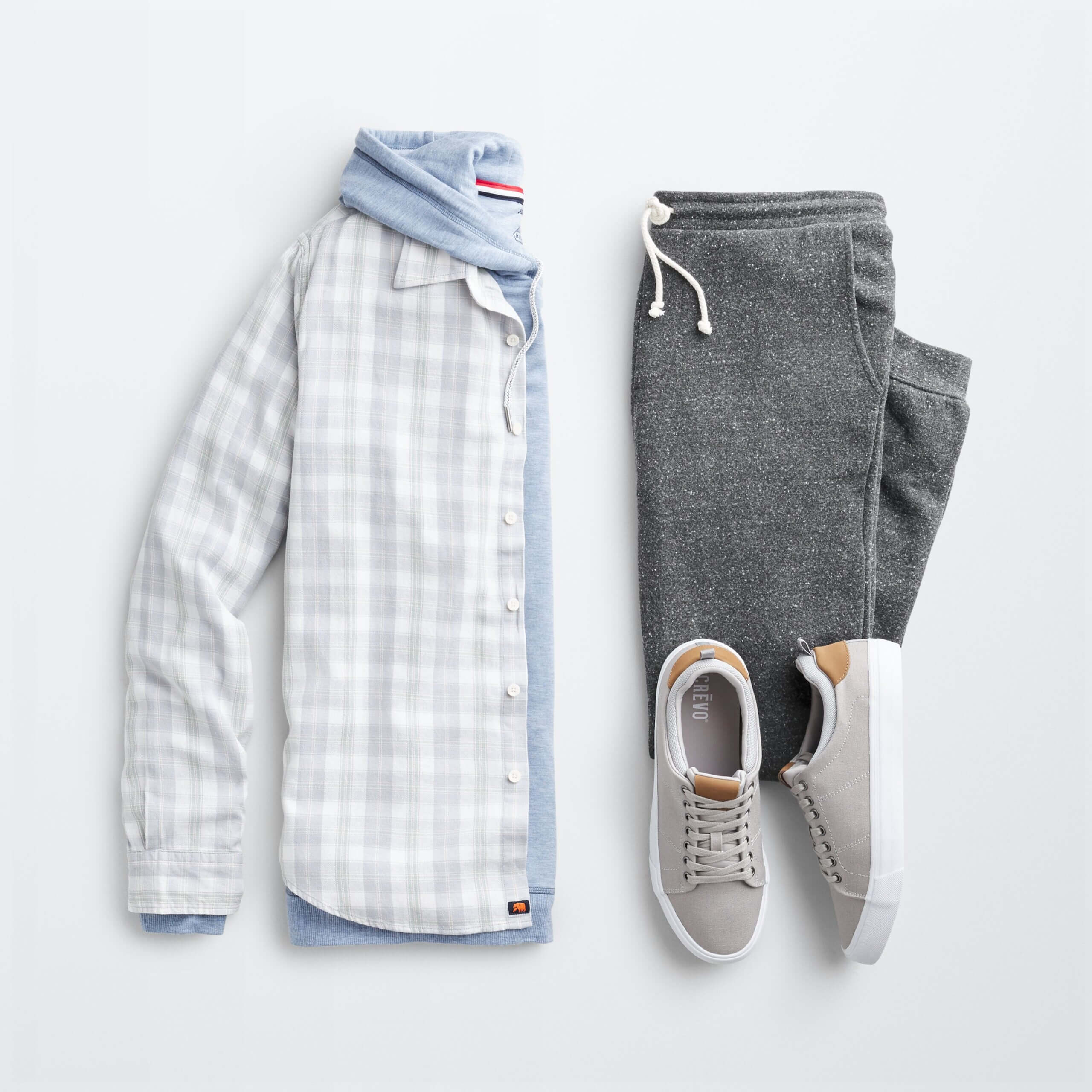 How to Wear a Dress Shirt and Joggers
Yep, a dress shirt can feel leisurely right at home with this stress-free pairing. Take your button-down dress shirt into the comfort zone by wearing with jogger pants. Aim for gray—a color that seamlessly elevates any look—in a light fabric. Throw in your softest lightweight hoodie and favorite shell-tops.
Stylist Tip: The cut of your joggers can easily nail or kill your outfit. Make sure your perfect pair is tapered and trim.
How are you dressing down your dress shirts?
Still have other questions? Get in touch with a Stylist.