Try out a navy blazer with these four different looks.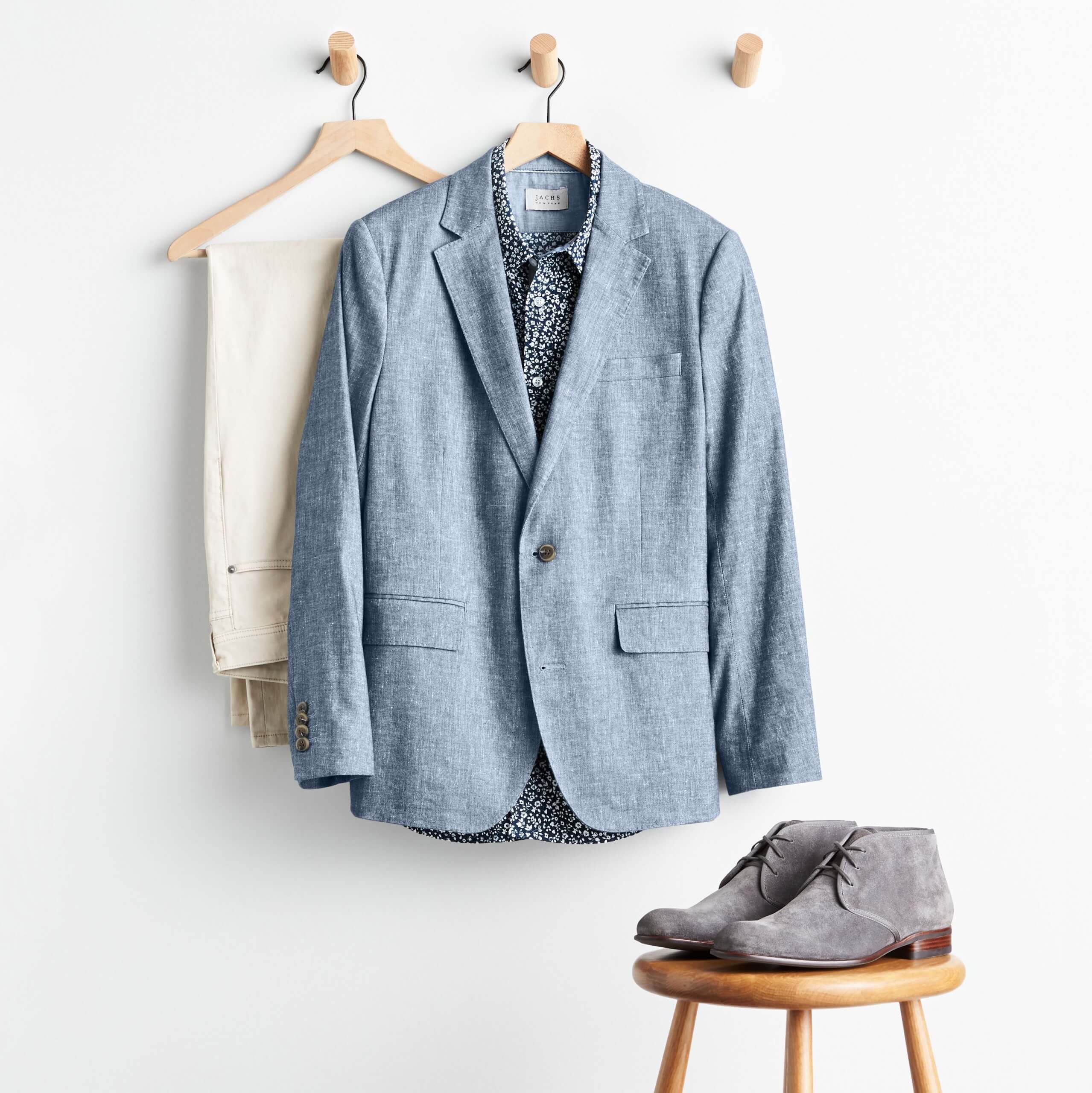 How To Wear A Blazer With Chambray
For a professional look, drape your blazer over a chambray shirt and chinos. Earthy tones like olive add warmth to a stoic color like navy. And, the light blue denim adds the right amount of contrast. Your blazer plays a leading role in this trio, compared to its muted partners, and that's a good thing. Wear this look at the workplace, at workplace functions, or at post-workplace-function functions. In other words: it's versatile.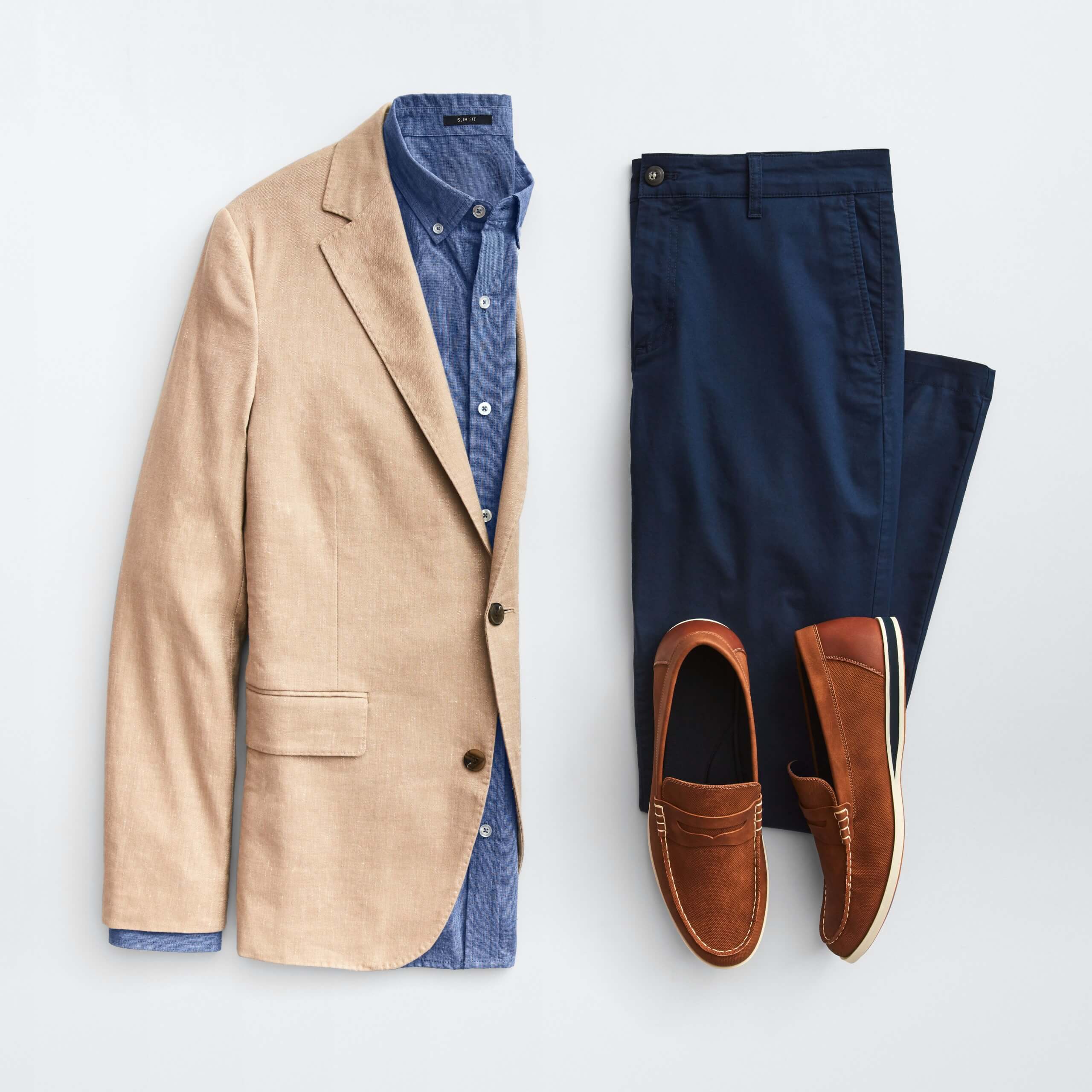 How To Wear Blazer With A Polo & Chinos
There's more to blazers than just the Ivy League look, but lest we forget: there's also the Ivy League look. If you're going to town, you might as well take a Lincoln. For example, this sun-friendly ensemble. Light-colored chinos plus polo shirt equals summer style. That's just math. It's casual and comfortable and can follow you to any semi-formal shindig. Add the blazer to kick it up a notch. Now you're ready for an evening event or post-prandial drinks on the patio.

How To Wear A Blazer With A Hoodie
The uniform of both jocks and geeks alike, the hooded sweatshirt is a bit of a chimera. It's also a nifty way into a highbrow/lowbrow style situation. Don't reach for any hoodie with a sports logo on it. Aim for something darker, fitted, or even fashion-forward to sneak underneath your navy. The blazer dresses up an otherwise collegiate look; the hoodie adds some edge. Anchor the outfit with a dark jean, and you've got a layered outfit that's perfect for fall.

How To Wear A Blazer With Stripes
In the American northeast sailing isn't just a pastime: it's a way of life. So a few well-placed nautical stripes are a hat tip to the blazer's watery origins. They look great too. The simple combo is complete with a pair of jet black jeans. It's casual and sophisticated at the same time. Stripes can be summery, but we're certain you can wear this style year round and still make a splash.

Is it time to invest in a brand new blazer? Take your style quiz and order a Fix and let your sports coat work overtime as the go-to fall layering piece for any occasion. Our style experts are here to help you ace your look. ​​You can try on everything at home, and shipping and returns are always free.