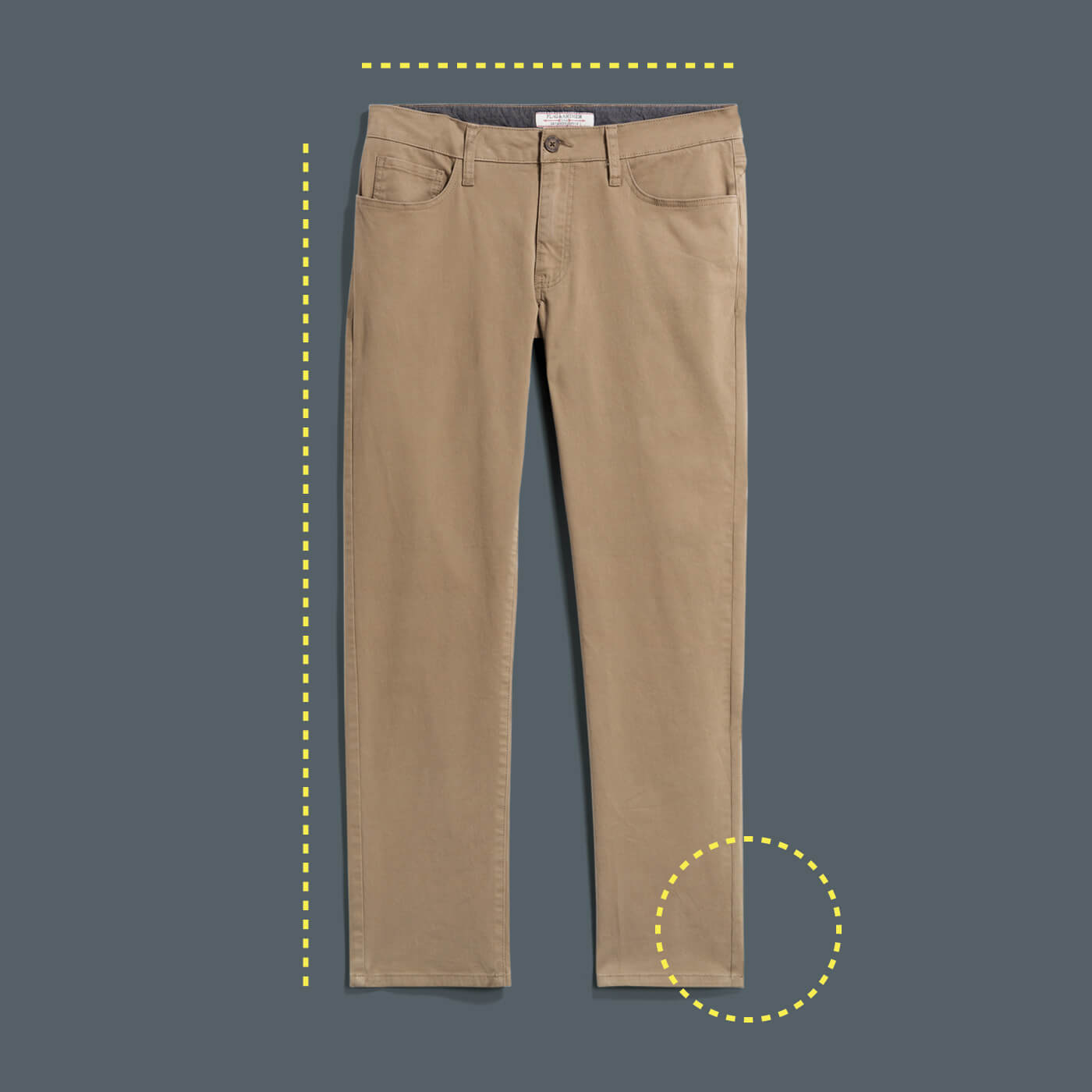 Chinos/Khakis
Chinos are a workwear staple. They look dressy, but not too dressy, and are comfortable. You can wear them with pretty much anything. You'll want to wear them the same way you'd wear jeans, fitted at the waist, and the right length for your legs.
Fit Tips:
They should fit perfectly around your waist, even without a belt

Your chinos should hit just above your shoes to avoid bunching

Your chinos should be fitted through the legs, but not overly tight
Stylist Pro Tip: For a summer look, try rolling up the pant legs and wearing no-show socks.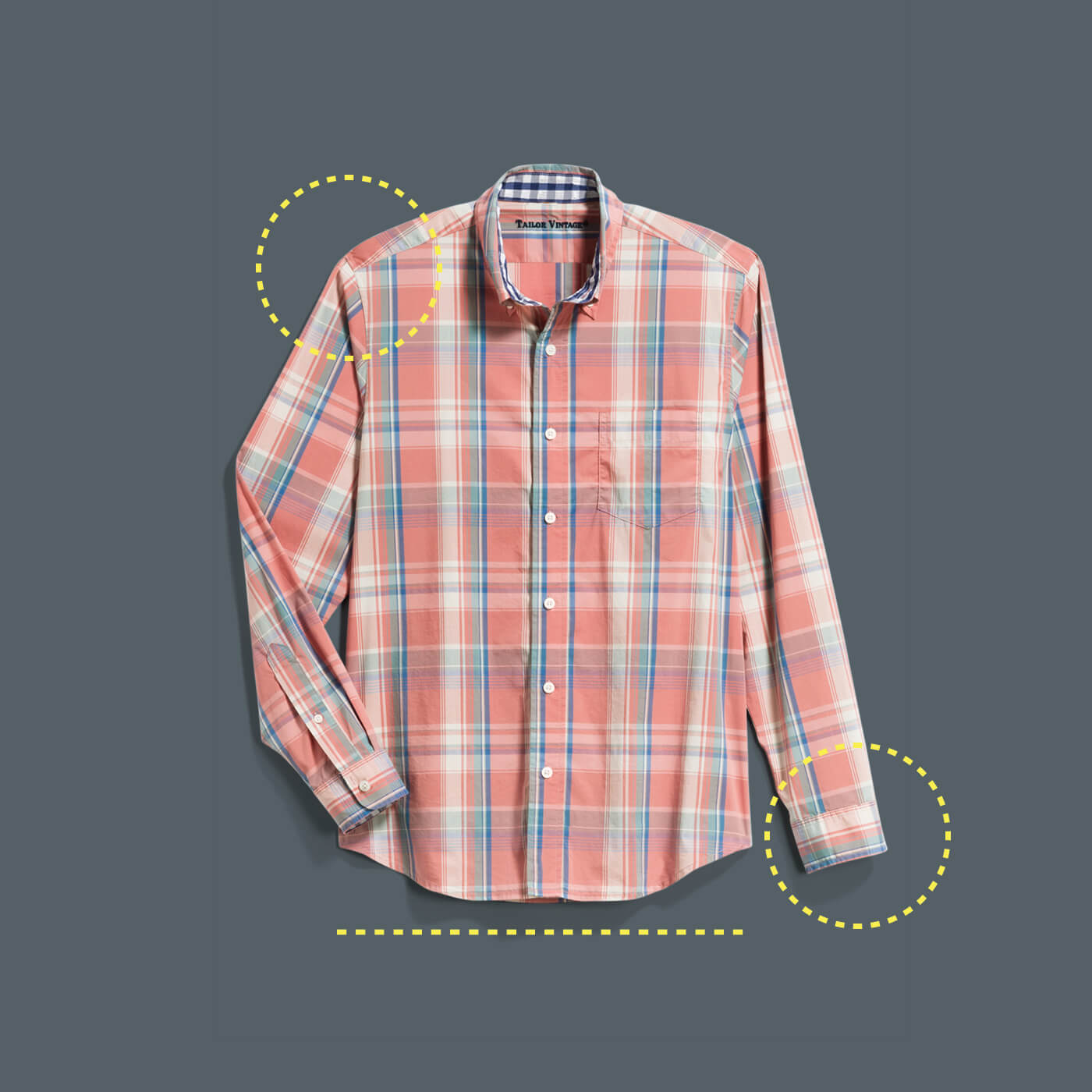 Button-Down Shirt
Button-downs are an essential part of any wardrobe. They can be dressed up with a suit or dressed down with denim, but you'll want to make sure they fit correctly. Just follow a few easy tips to find the right shirts for you.
Fit Tips:
The shoulders seams should extend out to your shoulder bones

Your sleeves should hit just past your wrists

Be sure that the shirt isn't baggy around your torso
Stylist Pro Tip: You'll want to keep shirts that hang down below the waist tucked in.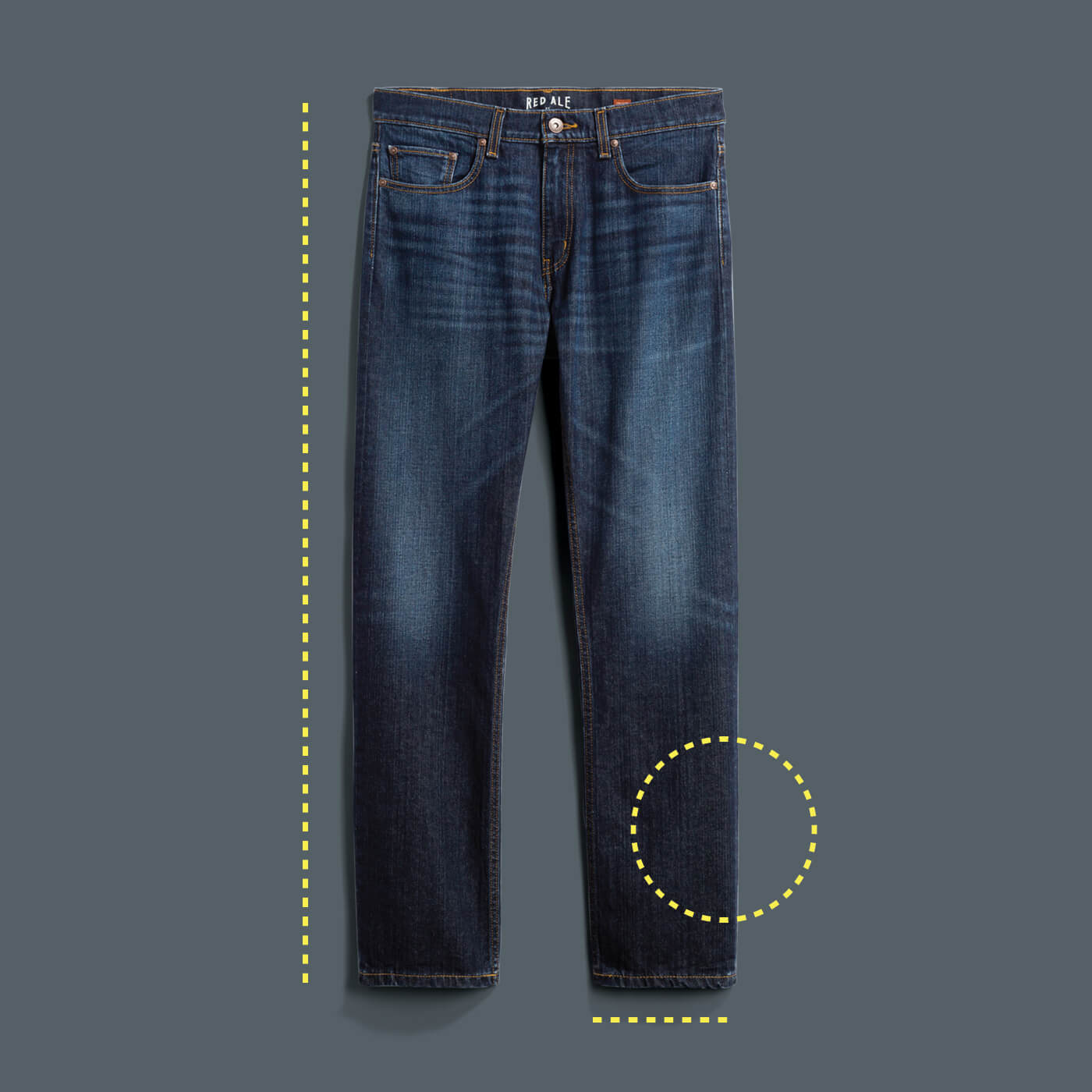 Dressed-Up Denim
We're not talking about the blue jeans you throw on to run errands. For a good work-appropriate pair, you'll need something a little more polished. You'll want jeans that fit well (that may mean seeing a tailor) and made with dark wash denim. Avoid contrasting stitching or anything distressed.
Fit Tips:
Make sure they fit correctly throughout the entirety of your leg

Don't wear skinny jeans unless they are actually proportional to your figure

Dark washes or black will look best with your other work clothes
Stylist Pro Tip: You can wear this to the office and out afterward without looking out of place.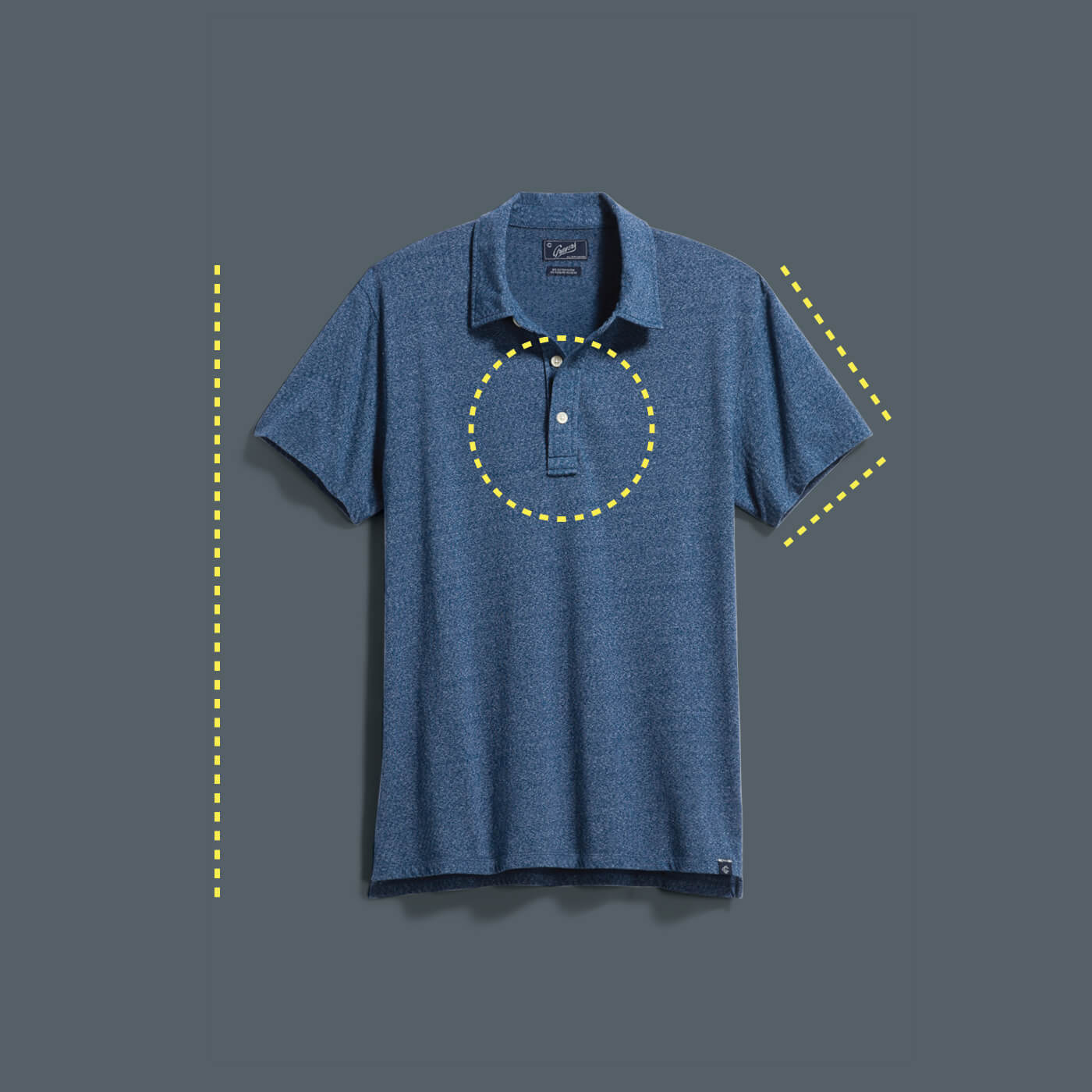 Polo Shirt
Want to wear a shirt without looking underdressed? A polo may be the right choice for you. They're versatile because you can wear them with pants or denim, with or without a blazer. This style can do it all.
Fit Tips:
The buttons should not run below your armpits

Your sleeves should hit halfway down your upper arm and shouldn't be baggy

Length can vary a little, but should only extend just passed your belt line
Stylist Pro Tip: Do not button it up all the way because it will make your neck look shorter.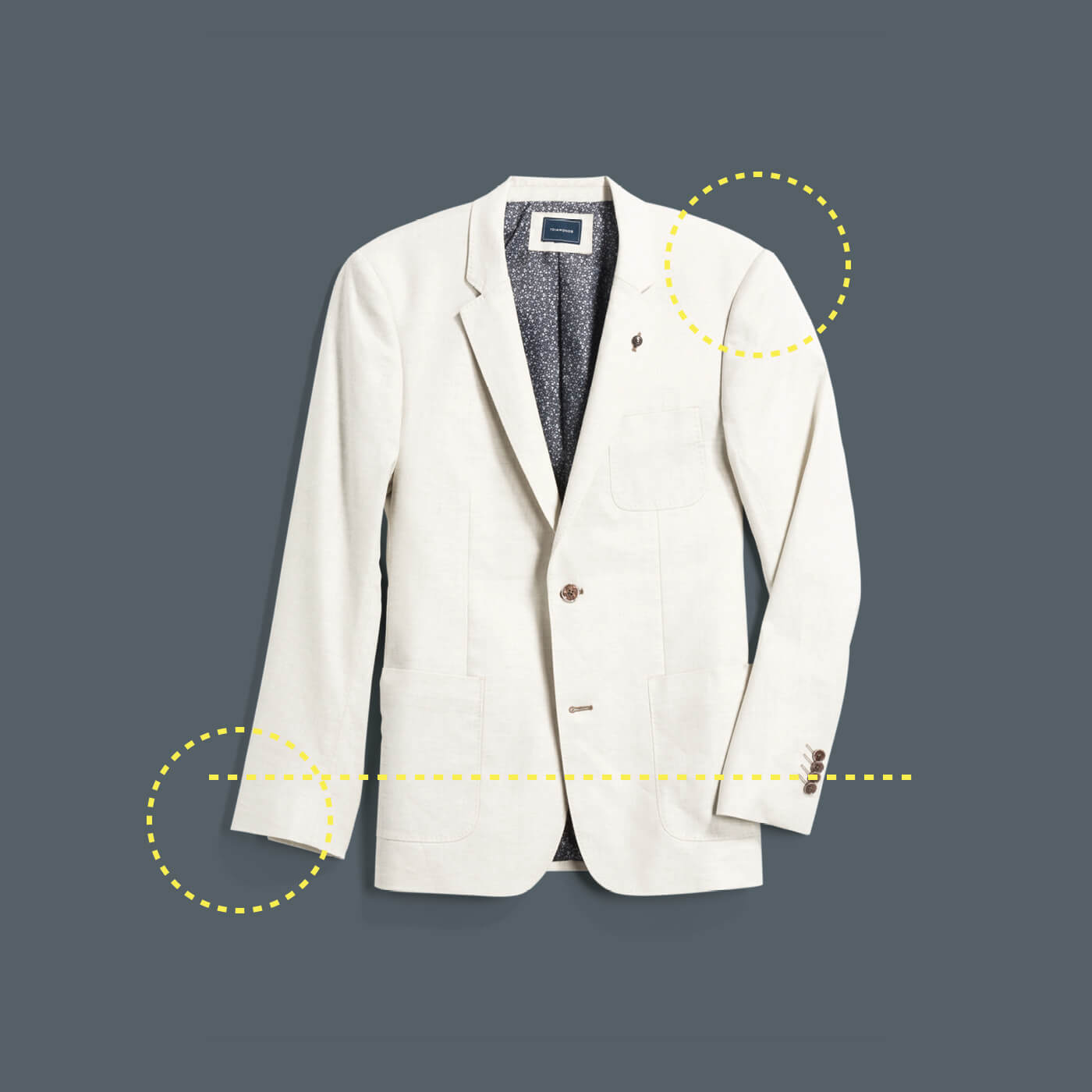 Lightweight Blazer
This one is trickier, but don't let that scare you. Even a great-fitting blazer might still need a little extra love from a tailor. Think of it as an investment piece. A perfectly-fitting blazer will make you the best-dressed person in the room, and it's a timeless piece that you can wear forever.
Fit Tips:
You'll want to make sure the blazer hits below your waistline

The sleeves need to be a little above the wrist so your shirts will show

Make sure the shoulders align to your shoulders—not shorter or longer
Stylist Pro Tip: If the button pulls on the fabric when buttoned, the blazer is too small.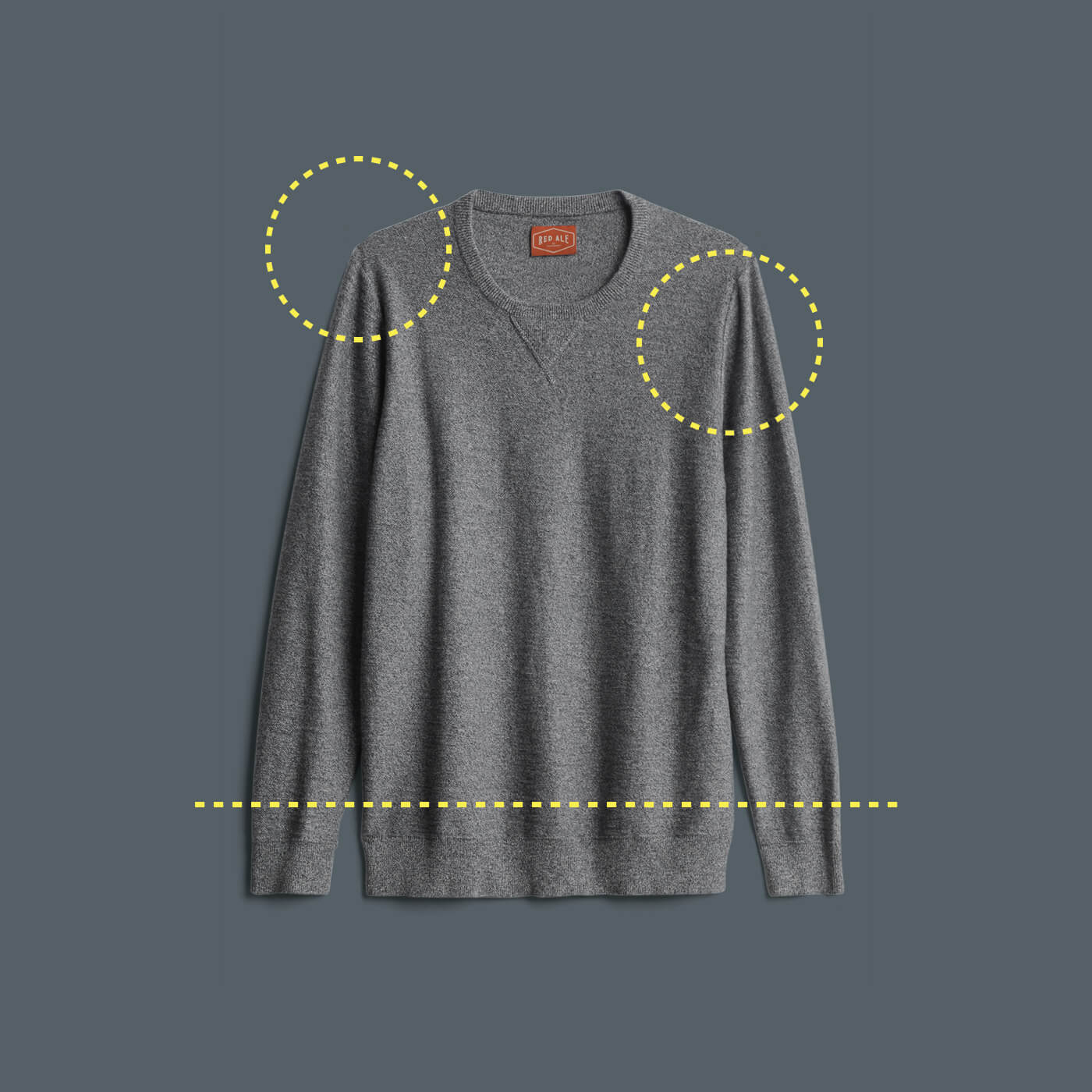 Pullover Sweater
Kind of like the polo, this is another versatile layer. A tailor can't really do much to these, so it's important to look for the right fit. You can also style this one in a different way, like wearing it under a blazer for an interview or over a dress shirt.
Fit Tips:
The shoulder seams should end where your shoulders end (not on top)

Your sweater's armholes need to be the right size to avoid bunching up

Length-wise, your sweater should hit below your belt line
Stylist Pro Tip: Pay attention to the collar—you don't want one that's too high on the neck.
Now that you've got the 411 on how your work wardrobe should fit, why not order a Fix? Take your style quiz and schedule a Fix. An expert stylist will select five pieces that you can try on in the comfort of your own home. Shipping, returns and exchanges are always free giving you even more peace of mind.