Read on for the backstory on Bixby Nomad and how it will effortlessly fit into your closet.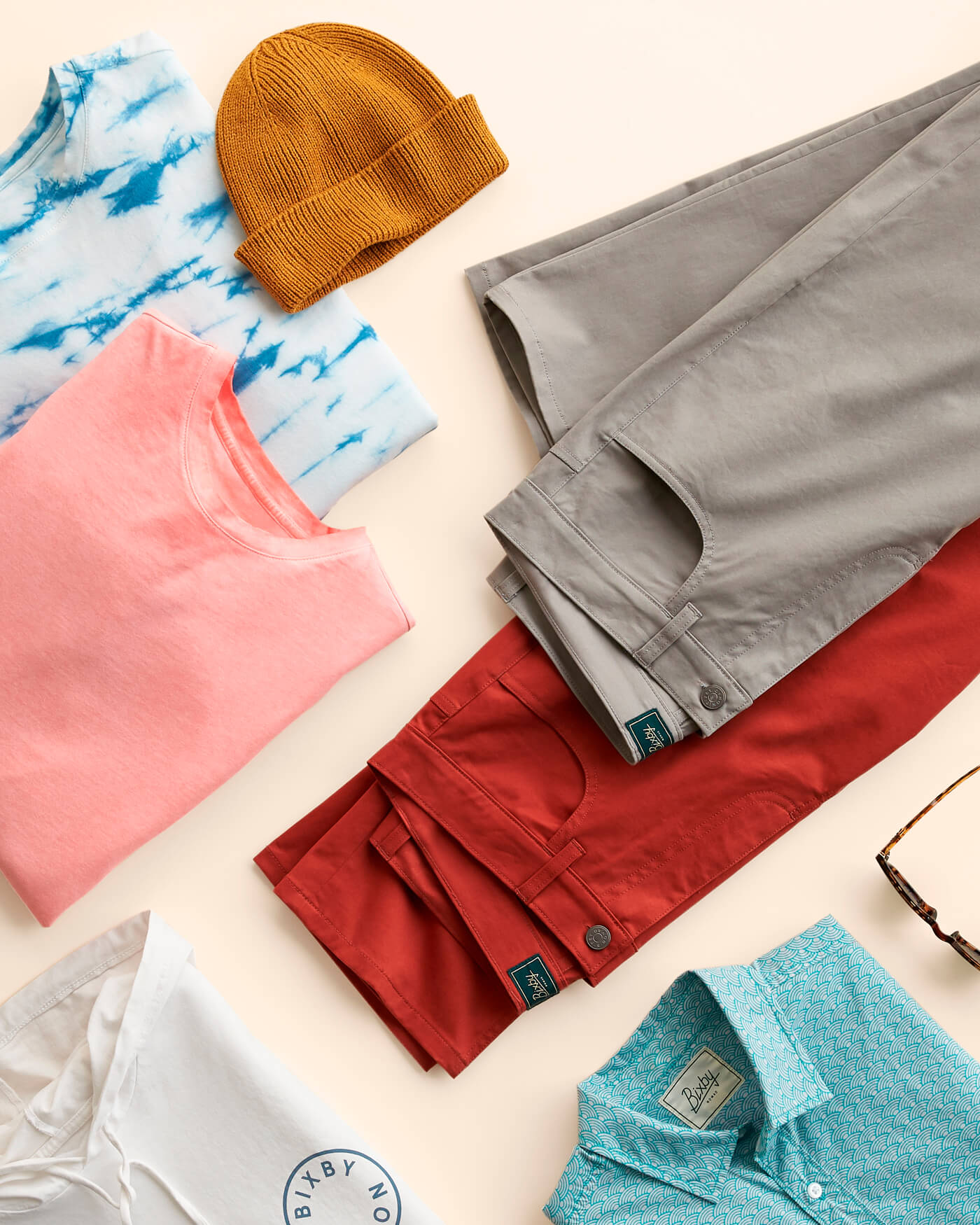 THE MAKING OF BIXBY NOMAD
With a heavy dose of inspiration from Southern California's surf and skateboarding cultures, Bixby Nomad personifies that laid-back vibe that comes naturally from hanging out at the beach or cruising down the street. Colorful, relaxed pants and layer-ready tees and button-downs in tropical prints and heavily-pigmented shades are all recognizable traits and characteristics that make this brand so appealing.
[slideshow_deploy id='7941′]
THE BIXBY NOMAD GUY
He can fully embrace a beach-filled lifestyle and be on the go 24/7, or be the guy who's closet ebbs and flows based on the seasons. The brand's youthful aesthetic easily works into every kind of style, regardless of age. For Fridays at the office, sub in a patterned shirt (or even a t-shirt) for your traditional button-down. Hitting up several countries for the summer? Pack one of everything.
Has Bixby Nomad piqued your interest? Take your style quiz, order a Fix and ask your expert stylist to send you something by Bixby Nomad. All you have to do is try on your new clothes and we'll do the rest. Shipping, returns and exchanges are always free.