Cuffed jeans are cuffing their way into our stylish hearts and are en route to stay there for a long time. If you're wondering which pair of jeans are the best to cuff, look no further!
Here are the best jeans to cuff: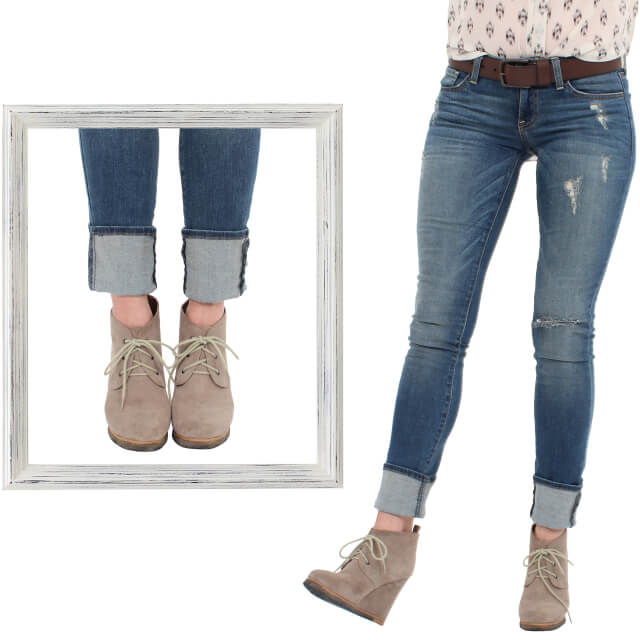 Boyfriend Jeans
First up—go for boyfriend jeans! These jeans beg to be cuffed. From a sloppy roll to a sophisticated cuff, you really can't go wrong. A cuffed leg with these baggier jeans creates an instantly effortless and cool vibe. Try cuffing the leg of your pants so they hit the point where your shin starts to indent—between your calf & ankle—for the most flattering fit.
Skinny Jeans
If skinnies are your go-to jean, opt for a pair with a slimmer fit through the ankle to get the best cuff. Make sure to complete your look with any of the season's most stylish footwear.
You probably have these jeans in your closet, so take them out for a spin around the block!
—Tyler
What are your favorite jeans to cuff or roll up? Be sure to tell your Stylist!