No matter your body shape, finding the perfect pair of jeans can be a challenge. If you have fuller hips and thighs, the first rule of thumb when looking for the perfect pair of jeans is to go for ones with spandex in the fabrication for a snug, curve-hugging fit.
Here's what to look for when finding jeans for athletic legs: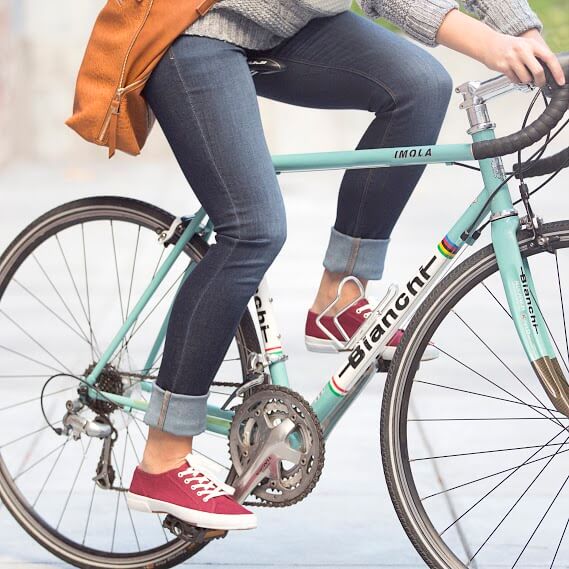 Jeans That Stretch 
When choosing a pair of skinny jeans, look for some with lots of stretch. Look for jeans that are made with a cotton-polyester blend which will help avoid the dreaded back gap (and any risk of flashing) and jeans made with spandex. With these materials, you can still show off your hard earned muscles and look fabulous (and comfortable) while doing so.
Boyfriend Jeans
Boyfriend jeans are an extra-comfortable option and you don't have to opt for a baggy pair. A pair with a slim fit through the hips and thighs are ideal for fuller thighs. Cuff your boyfriend jeans and add stacked heels for the ultimate girls night out look!
Bootcut Jeans 
If you're looking to balance your proportions but not conceal what you have, opt for a pair of bootcut jeans. The wide leg will complement fuller hips and thighs and elongate your legs when paired with shoes that add some height.
No matter your body shape, always opt for what you feel best in! Nothing fits better than a healthy dose of confidence!
—Brittany
What are your thoughts? Tell us in the comments below!