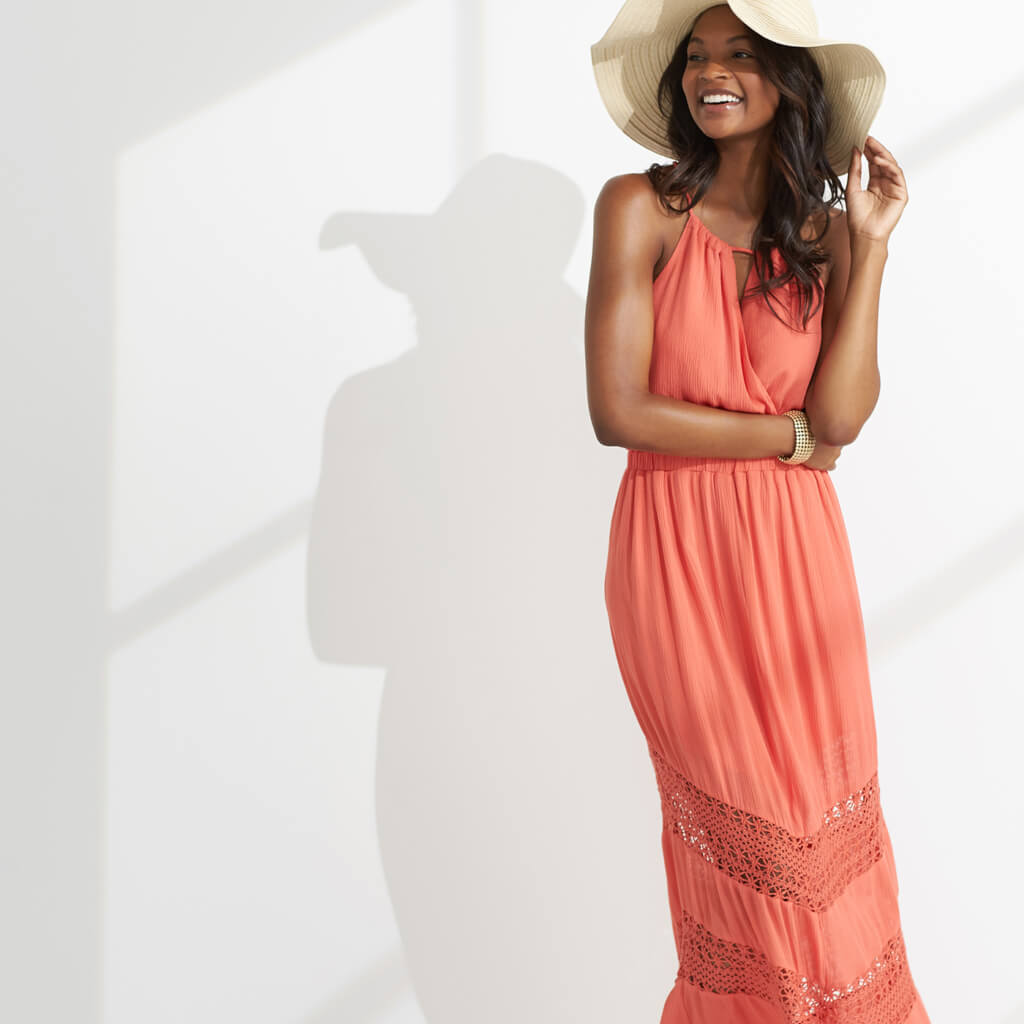 Known for their amazing comfort & flow, maxi skirts are a fabulous option for hourglass shapes, especially in the warmer months. The trick to avoiding the dreaded frump is to opt for maxi skirts with a smaller waistband—this way you can wear them right at your waistline. Wearing a maxi skirt at your waist is a great way to cinch in your curves & accentuate your gorgeous shape. You can pair your maxis with a cropped top if you're comfortable (no need to bare skin, wearing your maxi at your waist will help keep your tummy covered). Layer on a denim vest or jacket for additional coverage.
Another great way to style your maxi skirts is to pair them with a fitted top. A fitted style up top will help balance the flow on your lower half & also flatter your hourglass figure. Fitted top examples include casual button-ups & basic tees. Be sure to tuck them in—either a full-tuck or a messy front-tuck—to help focus on your curves & avoid an overwhelmingly baggy look.
Need a visual? Take a look at our Gallery for some inspiration. Also, check out this article for additional ways to maximize your maxi this season.
—Christina
What do you think? Share your own advice in the comments below!