We may not hit the gym every day, but we do want to dress to the nines 24/7. If you have a midsection that you're wanting to show off and define, it doesn't mean that you're stuck with wearing crop tops or tie-waist dresses all the time!
Read on for five tips to dressing your midsection: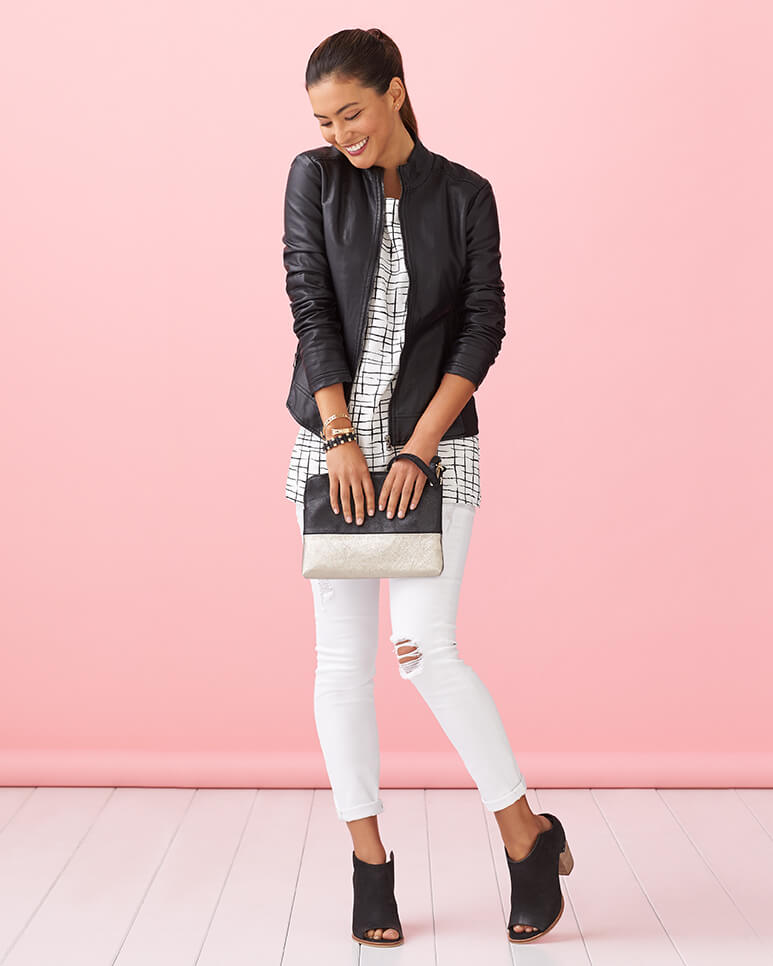 Choose tops & blouses with a defined waist: If you're wanting to show off your midsection or at least work to define your waist, try a slim cut top with a slightly tapered waist.
Add structured jackets and layers: You can flatter your figure by finishing these tops with a bit of structure. Adding a fitted cardigan or blazer breaks up your midsection into narrow, linear sections & tones down the billowing of your blouse or top. 
Avoid large prints, which conceal:

Small prints work wonders when it comes to flattering any area of the body. 

Go for mid or high-rise pants: Just like those who want to conceal a muffin-top, mid and high-rise pants with a bit of stretch at the waistband will help emphasize your midsection and waist. 
Wrap it up with leggings:

Leggings are another midsection-slimming and flattering option. Just like high-rise denim, it smoothes and slims and goes perfectly under flowing tunics and a-line blouses.
Armed with these tips, you're ready to build your most flattering wardrobe yet! 
—Jennifer
What do you think? Share your own advice in the comments below!