'Tis the season to sparkle! Rest assured, if statement pieces are not your style, you can still rock your holiday look with these fun options in mind.
Here's how to be holiday festive without going over the top: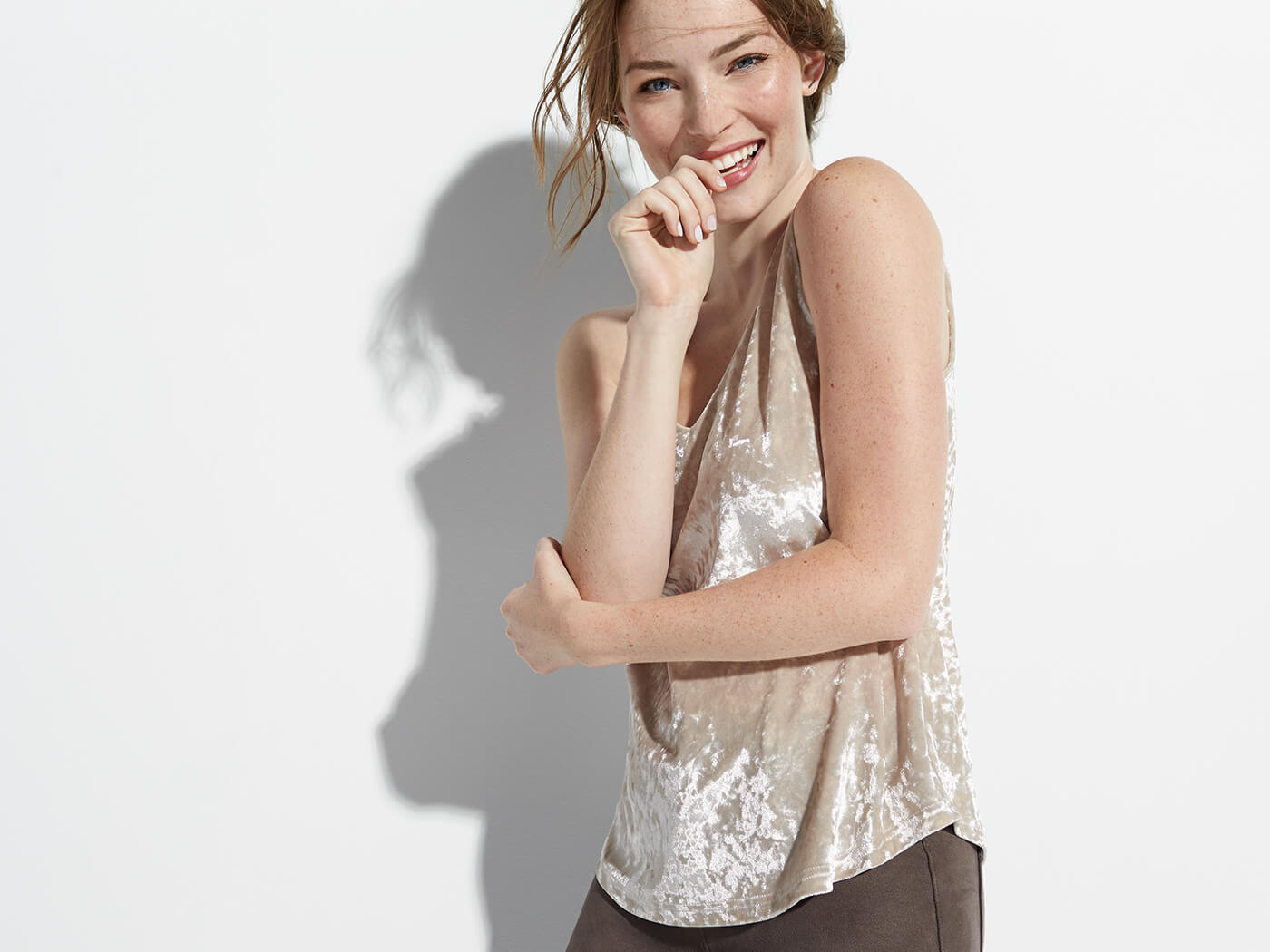 Shine in Metallics
If you're willing to dabble in some statement pieces, try metallic hues. Keep it subtle with some shiny silver pumps to go with your holiday dress or trousers, or try a champagne-colored tank worn under a solid blazer.
Toss in Texture
Play with textures to create a party-approved look that's not over the top. In order to dress things up for a cocktail party, reach for a tulle skirt or lace dress. Step out in velveteen pants with a crisp, winter-white button down for a more casual (yet still festive) ensemble.
Just Add Color
Now that you have an idea of which styles to look for, consider your color palette for holiday functions. Give your little black dress a break and don a gem-tone frock in emerald or amethyst. A sapphire or cranberry silk blouse will easily glam up your jeans for a holiday-approved ensemble.
Still craving more? Paint your lips red and add a thin, layered necklace for that extra oomph this holiday season.
—Megan
 How do you get your look ready for the festivities? Tell us in the comments!