Finding a look that serves both fashion and function is all about being comfortable and stylish. What better way to achieve the ultimate style goal than by incorporating a healthy balance of both masculine and feminine touches into your daily looks?
Keep reading to see our Stylist's tips for rocking menswear.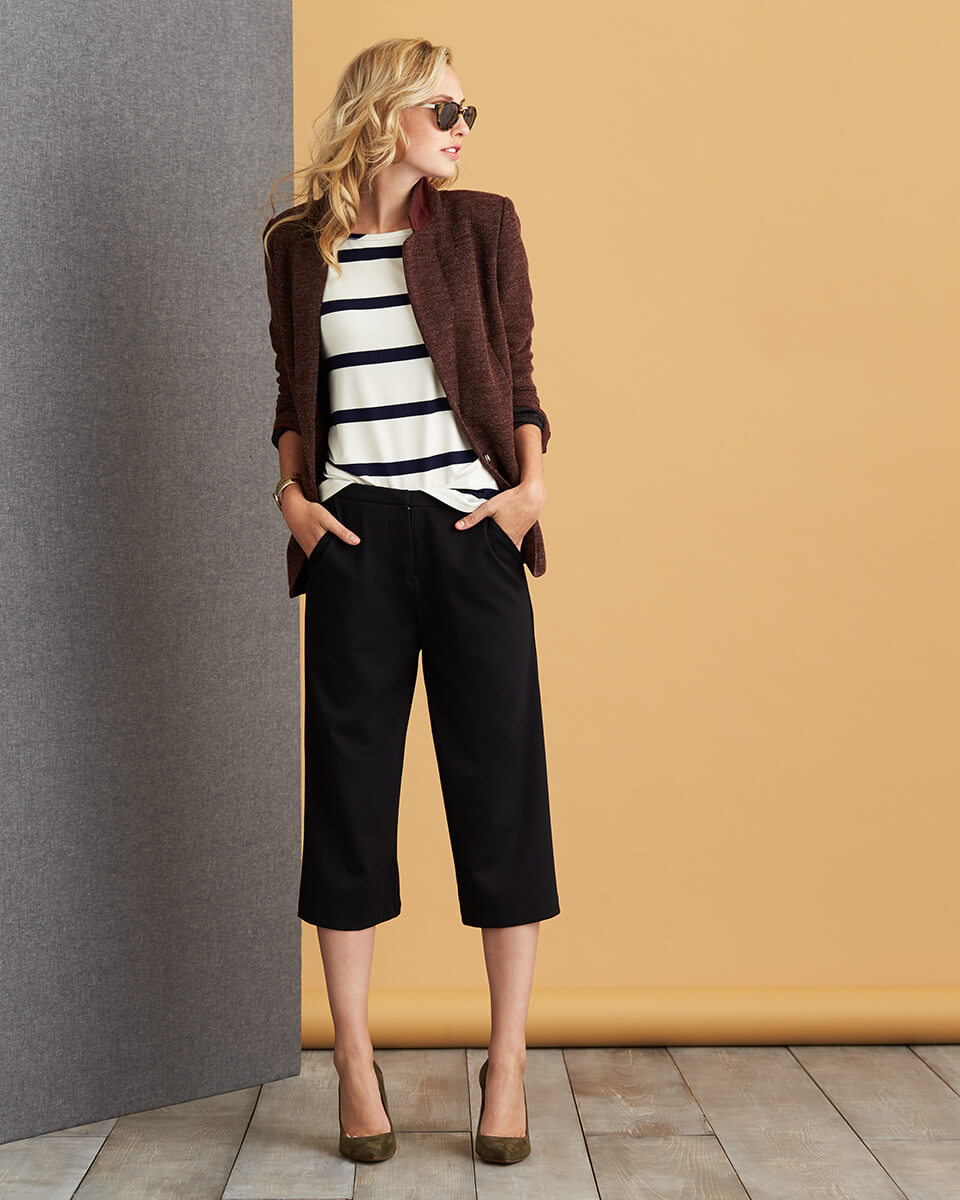 FOCUS ON FIT
Menswear pieces have the tendency to look oversized or ill-fitting. Go for well-tailored staples such as a blazer or a tweed vest to avoid overwhelming your shape. While your boyfriend's oxford shirt seems like a good idea, a button-up that fits your shoulders will give that girl-meets-boy style you're going for. If you don't have anything but your boo's shirt, tuck it into your bottoms to show off your waist.
FILTER IN THE FEMININE TOUCHES
Think less is more when it comes to supplementing your look with girly touches. Try a well-fitted knit top tucked into a seriously feminine culotte pant or midi-skirt.
HAVE FUN WITH PRINTS
Timeless prints like glen plaid or windowpane can get a ladylike makeover with the right silhouette. A slim trouser in a masculine print balances out a chiffon blouse for an easy  tomboy look. Go for a loafer or oxford shoe for that extra boyish touch.
Mixing masculine and feminine is much easier than tying a tie!
—Jennifer & Elizabeth
What do you think? Share your own advice in the comments below!