Even if you were born short and sweet instead of tall and leggy, you can still rock the duster look that is so on-trend this season. It's all about proportions and what items you pair your duster with. Keep these tips in mind when styling your duster vest: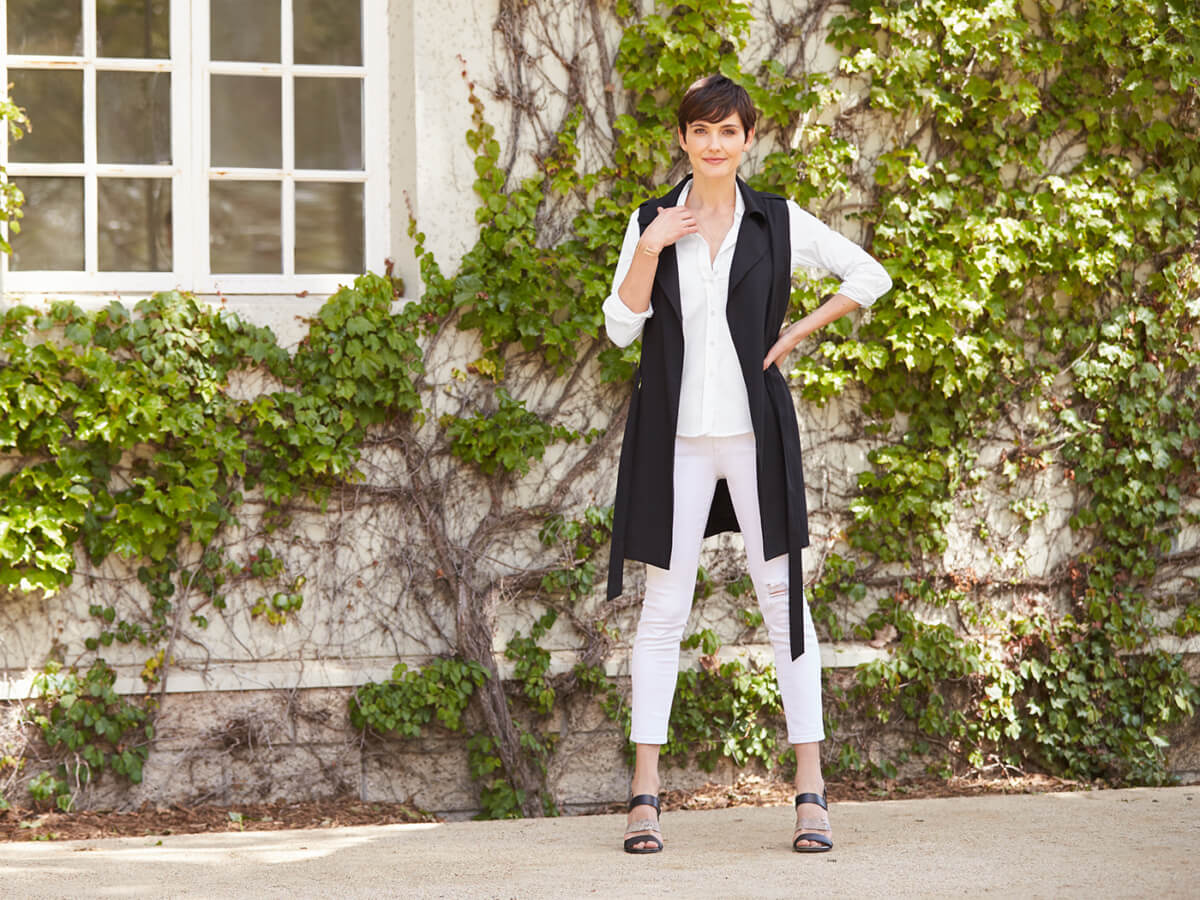 Avoid floor-length dusters as they can shorten your length instead of elongate you. Leave the floor-length ones to the taller girls and opt for one that hits above the ankle or even higher.
Pair your duster with fitted clothes. Layering a duster over other boho pieces can be an easy trap to fall into—however, skip out on the wide-leg or flared jeans and opt for a fitted skirt or a pair of ankle-length skinnies that allow your duster to be the one loose piece you don. The baggy-on-baggy look can overwhelm a small frame. You can always add other fun boho pieces such as a fringed bag or a few layered necklaces to your look.
Dress up your duster. Play with the length of your dresses if you plan on wearing a duster vest over your look. If you're wearing a fitted mini dress, throw a hip-length duster on for more coverage and pair with slip-on sneakers for an effortless off-duty look. If you're wearing a midi-length dress, look for a duster that hits just above your knees for a chic take on layering.
If you have a hankering to try another on-trend piece, like a pair of culottes, get the scoop on how to style those too!
What do you think? Share your own advice in the comments below!