How lucky you are to have found an LBD that you want to wear almost 24/7! But don't fret—we've got you covered. There are a few factors to take into consideration when determining what to layer over your LBD, including weather, transportation & the occasion.
Here are three options to layer over your LBD: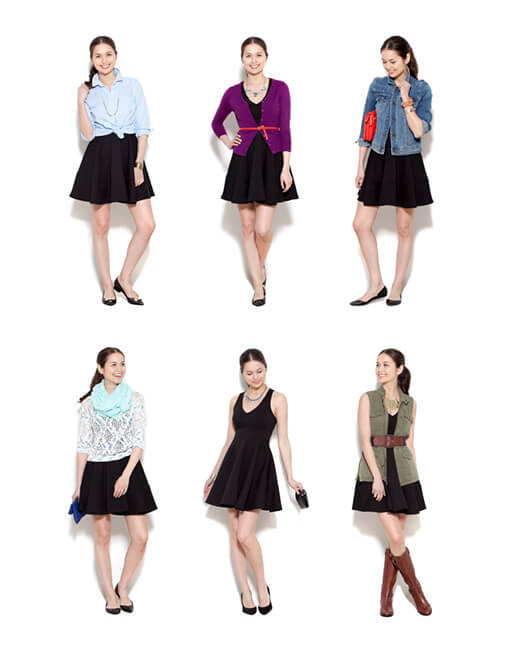 Layer a leather jacket over an LBD: If you expect to be in a centralized location, or if you'll only be outside when riding from place to place, consider either a blazer or a chic black moto jacket. Neither piece provides a ton of warmth, but will cover your shoulders & arms while keeping you looking like a million bucks.
Layer a fitted peacoat over your LBD: If you'll be doing a considerable amount of walking outside, I suggest a fitted peacoat or belted trench. Choose one that hits right at or right above your hemline if you're wearing a shorter-length dress or skirt.
Layer on a chic pashmina: If the weather ends up being a more mild than expected but you still want to cover up, a pashmina is the way to go. They're lightweight & cozy while still looking stylish & fancy.
Have fun layering over your LBD!