Skinny jeans are a vital part of any capsule wardrobe. While it can be tricky, finding the perfect pair when you're on the petite side isn't as impossible as it may seem.
Here's what to look for in a pair of skinny jeans for short legs: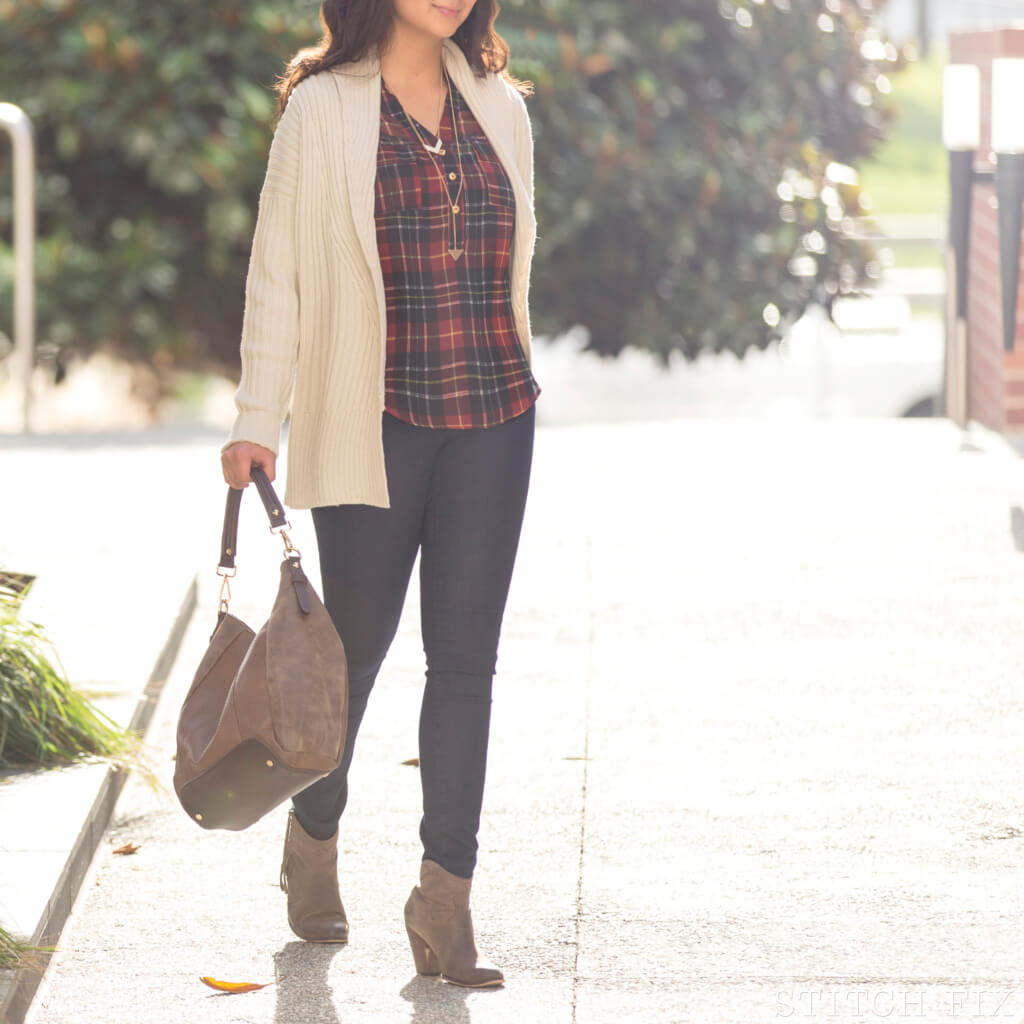 1. Start with the inseams
Look for a pair of jeans with an inseam of 29″ or less for to avoid that dreaded bunching at the ankles. You'll know you've found the right pair when your jeans skim the top of your ankles for a leg-lengthening look.  
2. Pay attention to fit
It's no secret that baggy clothing can overwhelm a petite frame. When you're picking out a new pair of skinnies, opt for a slim fit that's tapered through the leg line. If you have narrow or wide hips, denim with at least two-percent spandex will contour to your legs and keep you comfortable all day long. 
3. Say no to hip-huggers
Another rule of thumb? Low-rise skinny jeans tend to shorten the leg line. Instead, opt for a high-rise that hits at your natural waist to add a few inches to your legs. 
4. Watch your wash
Skinny jeans in a mid to dark rinse wash will visually lengthen your leg line without any special tricks. If you have thicker thighs, the same wash-rules apply. Love your faded denim? Don't worry, jeans with fading or whiskering can still be included in your rotation. Just make sure the wash is consistent throughout the legs to avoid visually shortening your legs. 
Have a few pair of skinnies that you love but the length isn't quite right? If you don't have time to squeeze in a visit to the tailor, get the scoop on how to shorten your hem at home.
—Christina F.
Do you have any tips for picking out skinny jeans for short legs? Tell us in the comments!