With a stretchy waistband and flattering fit, they're a style that we won't be giving up on anytime soon. We subscribe to the fashion mantra that you should be your own
style icon
—so if that means you love leggings, then wear them!
Here's how to wear leggings at any age: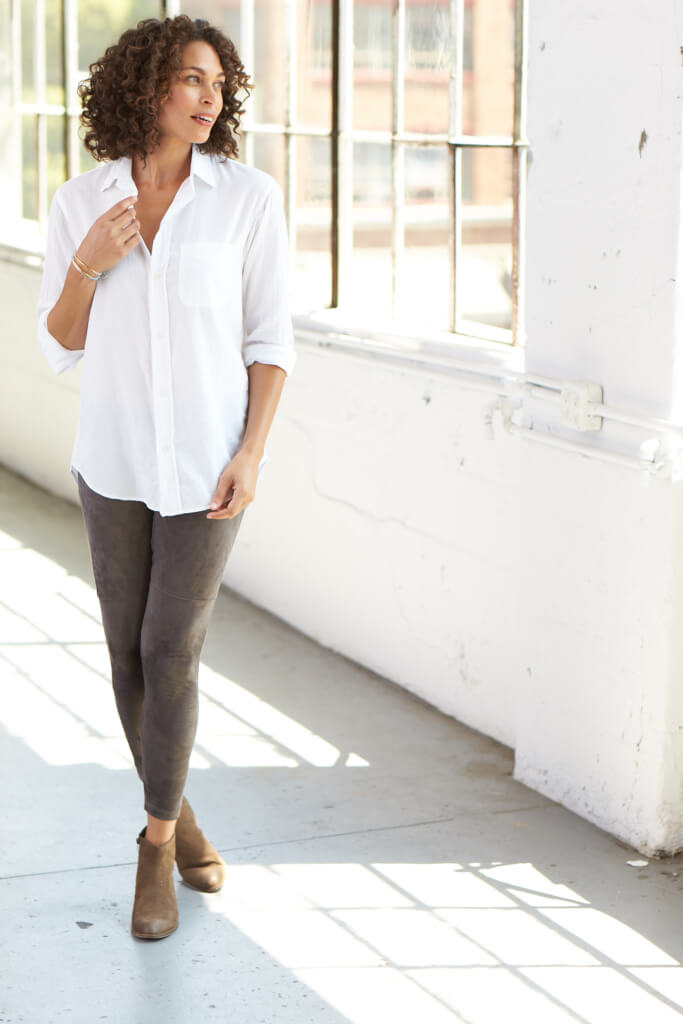 Go Luxe with Fabrics
Trade your cotton leggings for styles with luxe details to elevate your look. For fall, opt for supple suede in a classic black or rich burgundy that's date-night appropriate paired with a black off-the-shoulder sweater and black booties.
Leggings, Meet Athleisure
With one of the biggest trends for 2016, athleisure, classic leggings are more than just loungewear and gym clothes. The key to styling your leggings for an athleisure look is to stick to a neutral palette. Pair your comfortable leggings with slip-on sneakers, a classic white tee and jean jacket.
Add Long Layers for More Coverage
Try a longline vest over a moody floral button-down blouse paired with your leggings and tall boots for a look that's anything but boring. Need a little extra warmth? Layer a boyfriend blazer over a silk tank and finish the look with pointed-toe flats.
In these outfits, your leggings will look anything but lazy!
—Emily
What are your favorite pieces to wear at any age? Tell us in the comments!