Rock concerts are the perfect place to take your everyday style from classic to on the edge of your style seat.
Here are the perfect pieces to wear to a rock concert: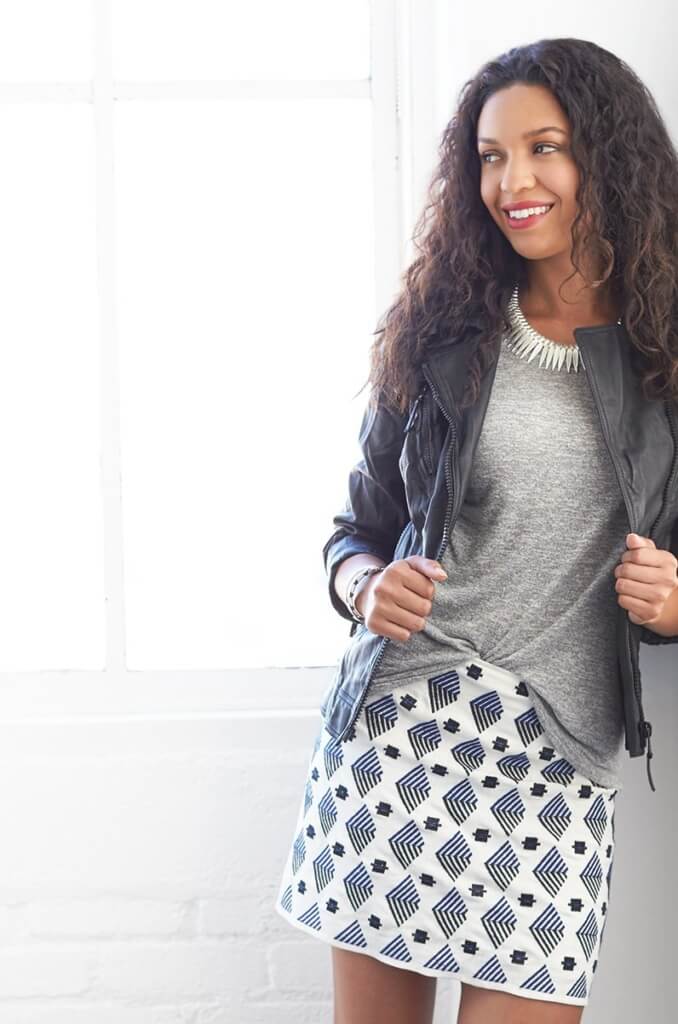 Distressed denim is so effortless & comfortable. You'll be able to rock out to your favorite anthem without feeling the discomfort of a restrictive outfit. Pair them with some booties and a knit tee with a graphic print or a band tee.
Bring on the metallics: Add a bit of metallic flair with a choker, a statement necklace or wrist full of bangles.
Layer on leather or faux leather for some edge. Nothing says rocker-chic like a leather jacket. Whether it's faux or faux-real, stay warm with a leather jacket or a leather moto vest. To avoid looking like about to hop on a motorcycle (even if you are), layer on a tee or a long sleeve if you opt for a moto vest.
Fringe it out. Just like a leather jacket, the addition of fringe brings an instantly edgy vibe to any outfit. Plus, a fringed skirt is the best piece to dance around in.
Don a smoky eye. Sport a severely smoky eye with any of these looks and be careful—you might be mistaken for a member of the band.
Now that you've got your outfit all planned out, it's time to rock on! Sorry, we couldn't help ourselves.
—Jami
What do you think? Share your own advice in the comments below!