Summer, fall, winter, or spring, the beloved skinny jean will always be an essential. So this begs the question, how do you wear your skinnies during the summer?
Here's what to wear with skinny jeans in the summer: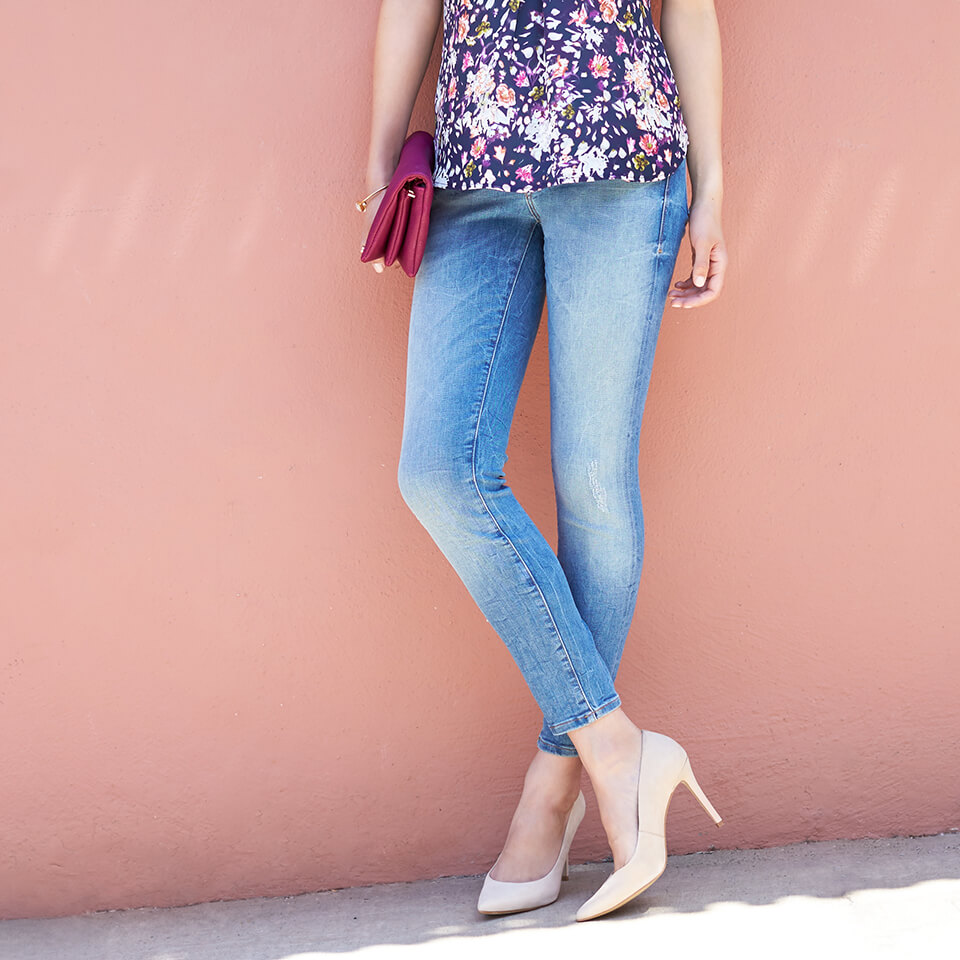 Chambray shirt with white skinnies: Pair a lightweight chambray shirt with crisp white skinny jeans to create a cool look that'll last all summer long.
Skinny jeans with an off the shoulder blouse: Beat the heat with an off the shoulder top paired with your skinny jeans. Find one in a solid color or pattern, and then pair with your favorite pair of skinny jeans. Bonus points for this look: Take it from day to night by swapping out sandals for a pair of heels.
Distressed skinnies with a silk blouse: Take the sticky season as an opportunity to allow for some extra ventilation with a pair of distressed skinnies. A silk blouse and heels polish up the overall look.
No matter how much you love your slouchy boyfriend denim, your linen shorts or summer culottes, your skinnies will always be there. Always reliable, always easy and always classically chic.
—Anne
What do you think? Share your own advice in the comments below!