Are you excited that shorts season is back? We totally are. Printed shorts are making a big appearance this season and with the print mixing trend hotter than ever (just like the summer months), we'd say you have yourself a gold mine of opportunity with your patterned pair.
Read on for our Stylist's tips for wearing printed shorts!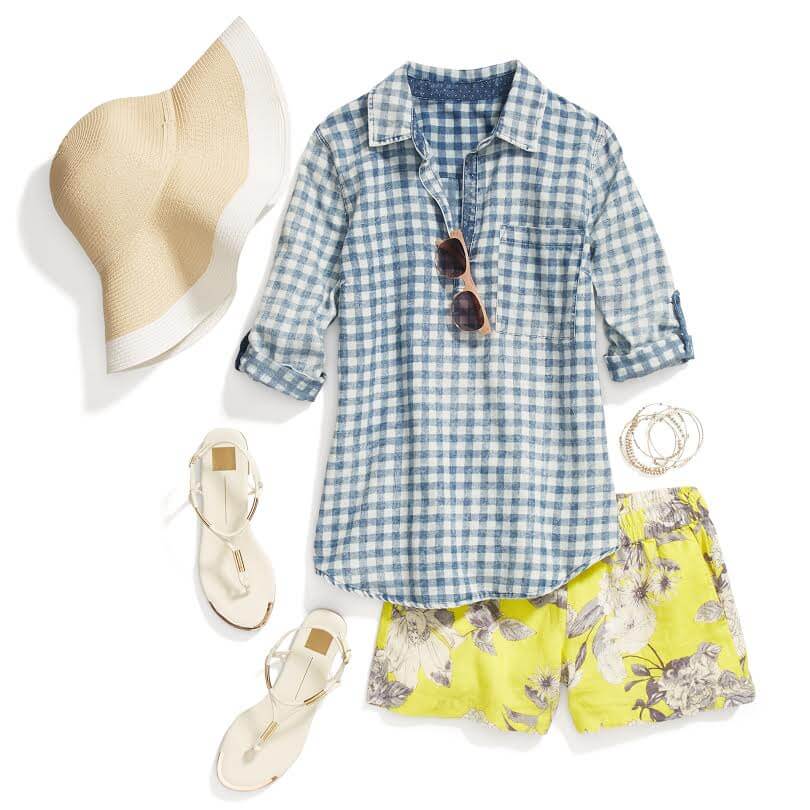 Wear them with your favorite basics
Printed shorts deserve to be the star of the show. Ensure they are the focal point of your ensemble by pairing them with some of your favorite wardrobe staples: a classic chambray top, your favorite T-shirt or an airy tank.
Pair Similar Colors Together
If you're taking baby steps to rocking two patterns at once (more on that later), try highlighting a color on your printed bottoms with a top in the same color family.
Try your hand at pattern play
You've mastered the art of wearing pops of color with prints, now it's time to amp up your game by mixing two prints together! When you get started, figure out what piece will be your "focal point." Is it that pair of floral printed shorts, or your wide striped top? From there, find a more subtle print to wear with your focal piece—the supporting print should actually be smaller in size.
Don't be afraid to experiment with your patterned shorts, they are made to keep you looking cool and keeping you cool as well—it's a win-win!
—Sheri F.
Will you be wearing printed shorts this season? Tell us!