As the weather heats up, your heavy denim jeans just don't cut it anymore. But showing a little leg can be a daunting when you're not sure which pairs of shorts work best for you. Never fear! There's a pair for every shape—including yours.
Here are three quick tips to remember when shopping for shorts: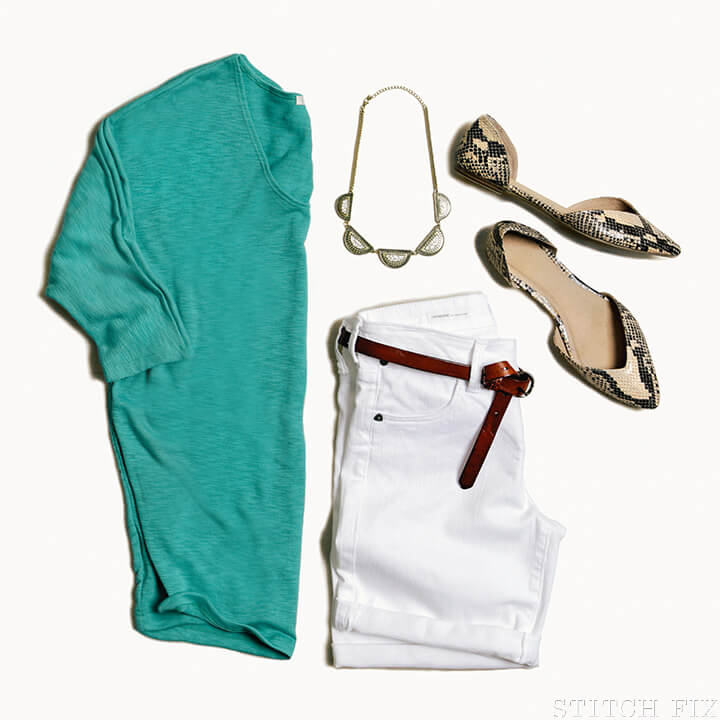 Keep your body in proportion. For a petite, curvy lower half, you'll want to find shorts that keep your body in proportion. Look for a pair that is mid-rise as they will hit you at the smallest part of your waist & accentuate your curves.
Keep the shorts simple & streamlined. By sticking to a flat front with no side pockets, the shorts will align themselves with your frame & won't add too much dimension to your hips & thighs. You should also avoid too much distressing  or cargo pockets around the thigh area as they have an eye-catching effect.
Opt for longer lengths. To downplay thighs, you can always go for a longer hemline—like a bermuda short or capri! Stick to solid hues, or opt for vertical stripes to elongate your legs and downplay thighs.
—Elizabeth
What do you think? Share your own advice in the comments below!