Here are three ways to wear stripes this summer: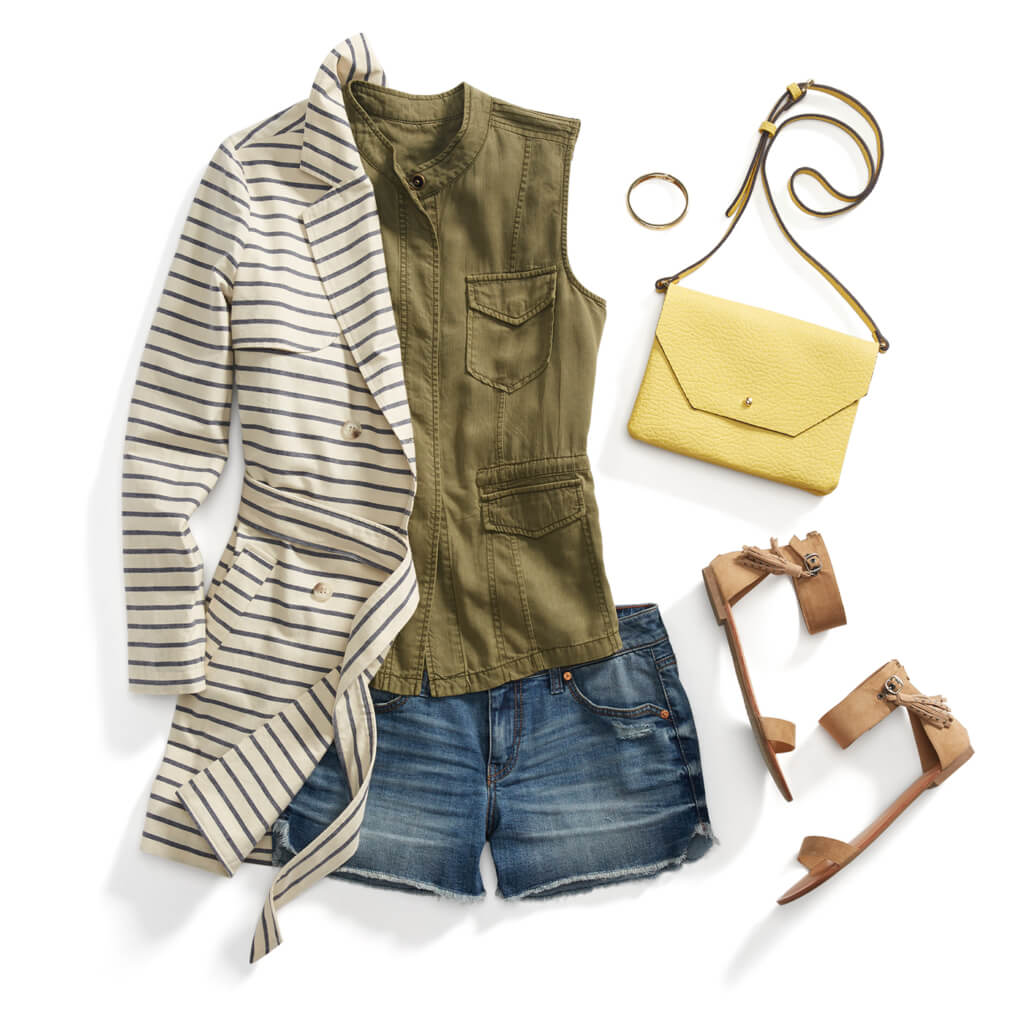 MIX UP YOUR CLASSIC STRIPES
If your friends see a striped shirt and think of you, you're officially a seasoned stripe veteran. Show your stripes with a lightweight outer layer, instead of wearing your go-to striped tee. Keep the summer style going with a pair of denim shorts for ultimate warm-weather comfort. Add a bright pop of color with your accessories—whether it's your handbag or a bold necklace.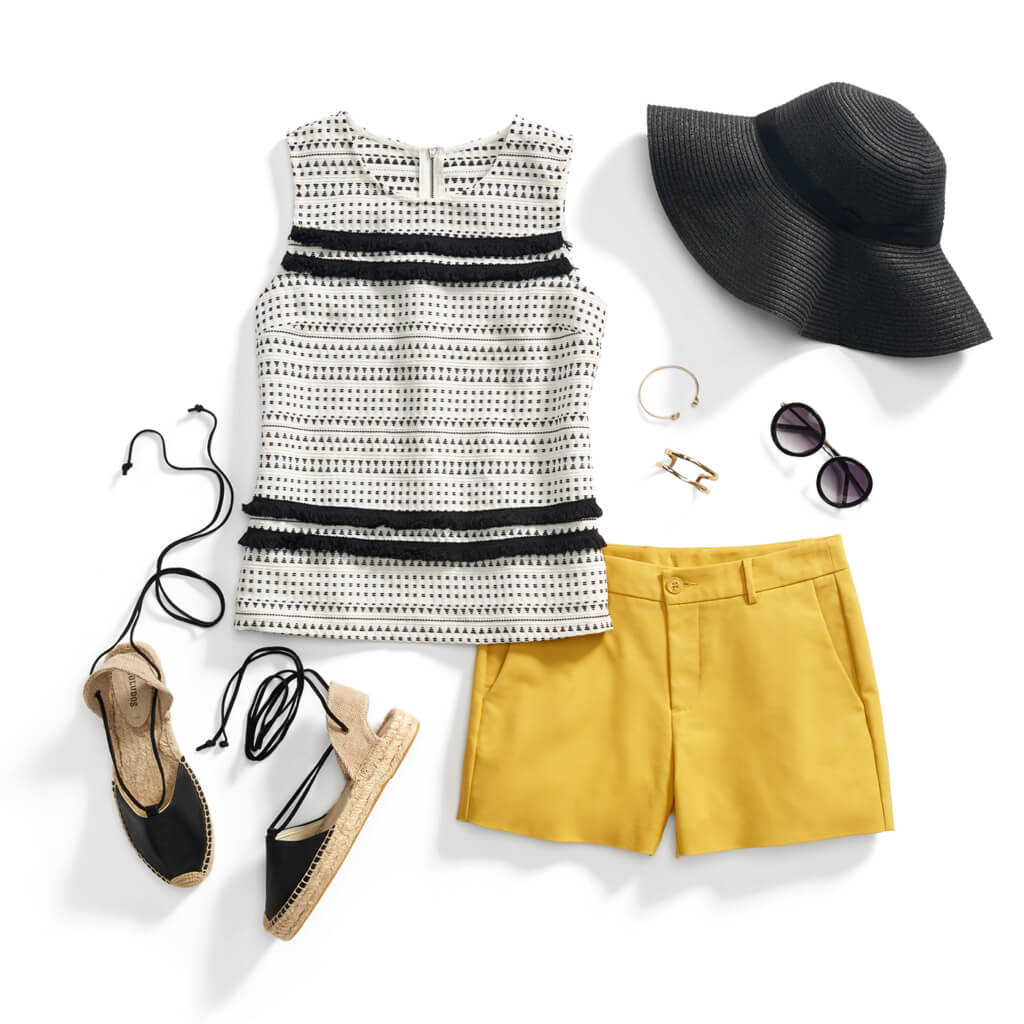 GO BOHO WITH FRINGE STRIPES
If you're the type of gal who can't get enough of stripes and fringe, why not double up? Don a striped tank with fringe detailing to bring the boho. Pair your stripes with a bright pair of shorts, perfect for lightening up your outfit—and the mood! Amp up the boho factor with a pair of lace-up espadrilles for all day comfort and coolness.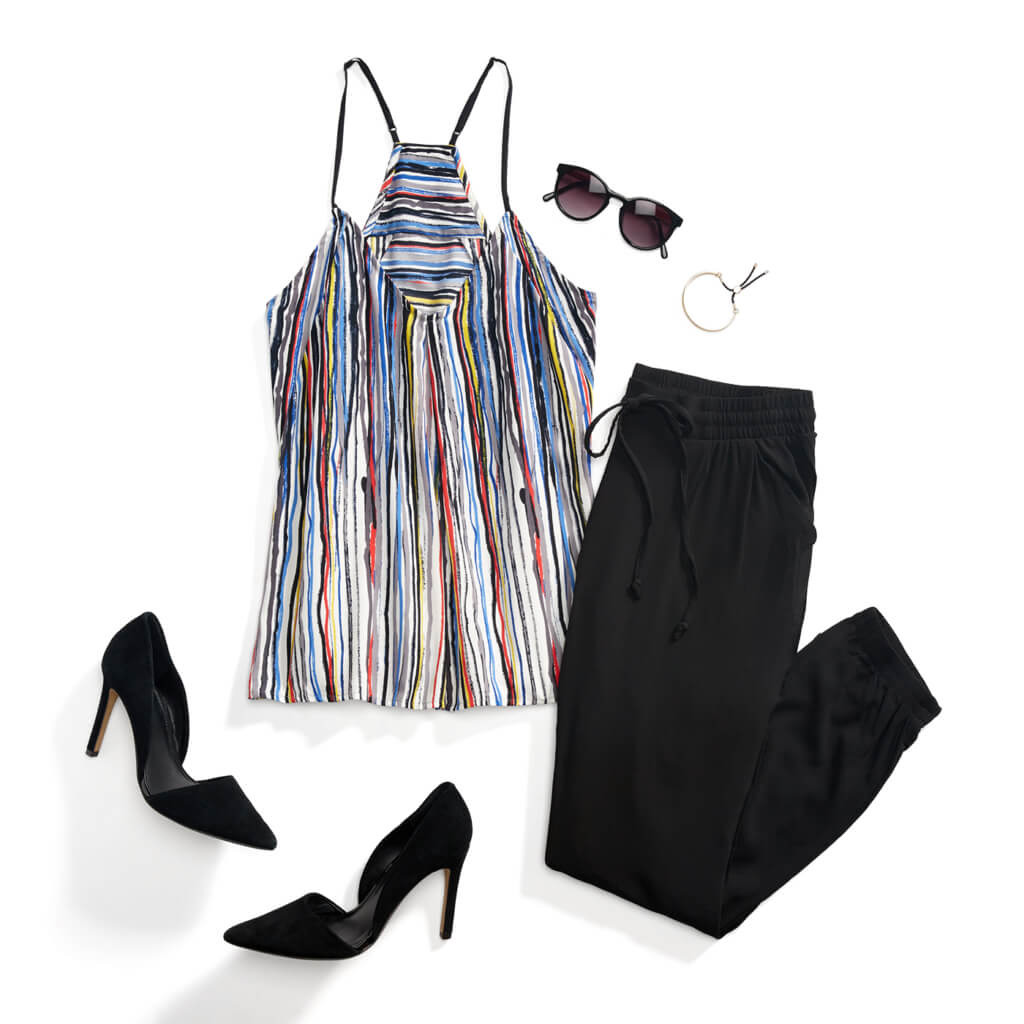 GET CLASSY IN VERTICAL STRIPES
If you're the type of gal who lives on the edge, try a colorful striped top with vertical stripes. With your topsy-turvy stripes, don streamlined accent pieces like a classic pair of black pumps. Bring these vertical stripes into the office by layering over a black blazer and tucking your top into a neutral-hued pencil skirt or trouser pant. Keep your accessories simple with a singular, sleek bangle.
No matter how you wear stripes this summer, don't be afraid to try something new. Schedule a Fix and let your Stylist know you'd love to see stripes in your next Fix.