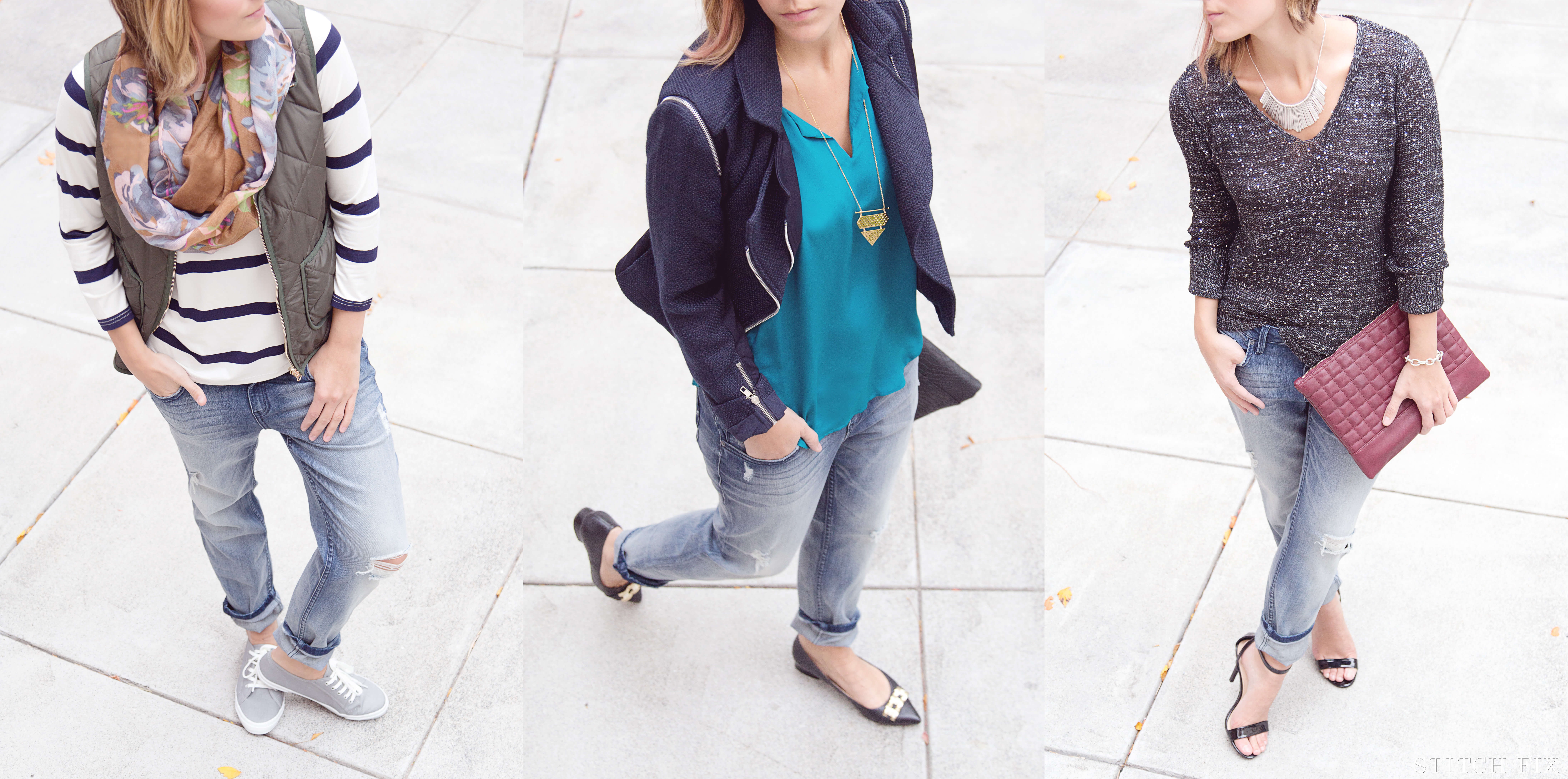 How to Dress Up Your Boyfriend Jeans Casually
If you can't get enough of that loose fit, pair your boyfriend jeans with a striped long-sleeve top. Avoid the heels and opt for a pair of ballet flats or fashion sneakers. If there's a breeze coming through, layer on a vest and a scarf to stay warm.
How to Dress Up Your Boyfriend Jeans for Work
Everyone's favorite weekday can be both comfy and chic when you wear your boyfriends. Elevate your style from nine-to-five to the evening ahead by adding a great, structured blazer. Juxtapose it with a silk, pop-color blouse and tie it all together with flashy flats or pumps.
How to Dress Up Your Boyfriend Jeans Formally
If you're ready to take your boyfriend jeans out for a more formal spin, pair a sleek silk top or a V-neck sweater and add a statement necklace for a touch of glam. A pair of strappy sandals will give your look a lift. Be sure to cuff your jeans to show a little ankle.
Ready to dress up your boyfriend jeans? Be sure to request a pair in your next Fix!