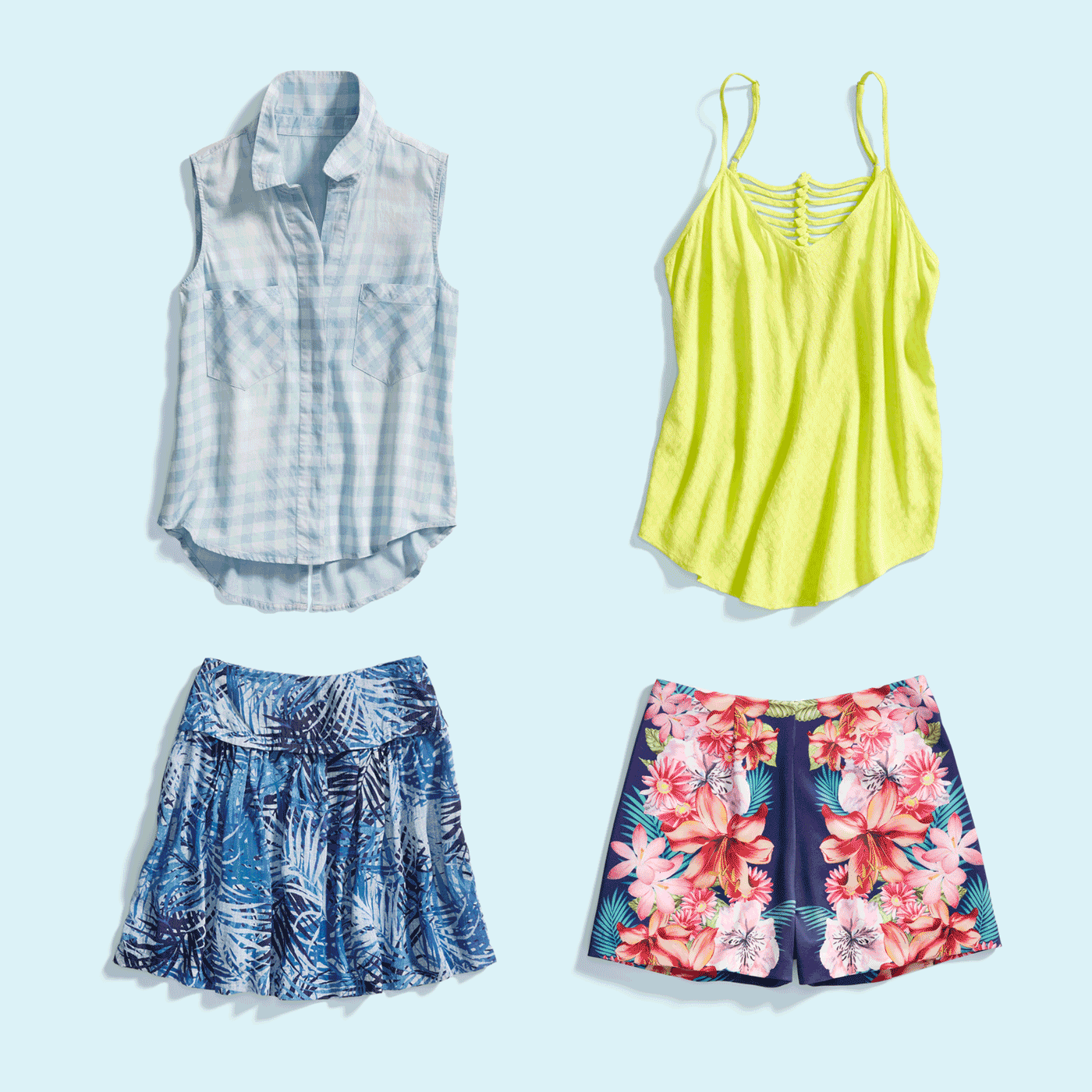 It's SUMMER! Embrace the last few weeks of summer by trying new colors and prints, exploring forgotten favorites or pushing yourself out of your comfort zone.  Here's how to update your look before the last days of the season are here.
1. Warm weather means that spirits are high, weekends are long and everyone is all about having fun—so feel free to play with your STYLE, too! Try pairing bold tropical prints with smaller, more structured ones—like gingham or stripes. If pattern on pattern feels too wild, opt for bright solids instead.
2. SWAP out your tried-and-true for something you haven't given enough love to. Haven't totally embraced a summer trend like an off-the-shoulder blouse or a bright neon color?  Try pairing it with your tried and true pieces to ease yourself into a more fashion-forward place.
3. Whether you love mixing prints or you're stuck on solids, never run OUT of style ideas with our team of Stylists at your fingertips. Want to have your pressing fashion questions answered? Ask one of our expert Stylists! You'll hear back in a jiffy.
Will you step out of your comfort zone this summer? Tell us in the comments below!