If you love the graphic prints that are trending this spring and summer, but aren't sure how to style them, try these suggestions to make these prints complement your body type!
Play with Placement
Prints are great for either showing off or camouflaging your curves. When wearing a larger, bold print, make sure the shape is form fitting and skims your curves. If a style fits loosely across your frame, one can appear even broader.
Large prints are an amazing illusion and can slim down your figure. To create a slimming silhouette by using prints, pay close attention to placement and your proportions. If you have a larger bottom half, choose dark, demure prints or color below the waist and explore bolder, larger prints above the waistline. This will draw the eye upwards and balance your frame by slimming down your hips and thighs. For a refined look, make sure to tuck your top at your natural waistline.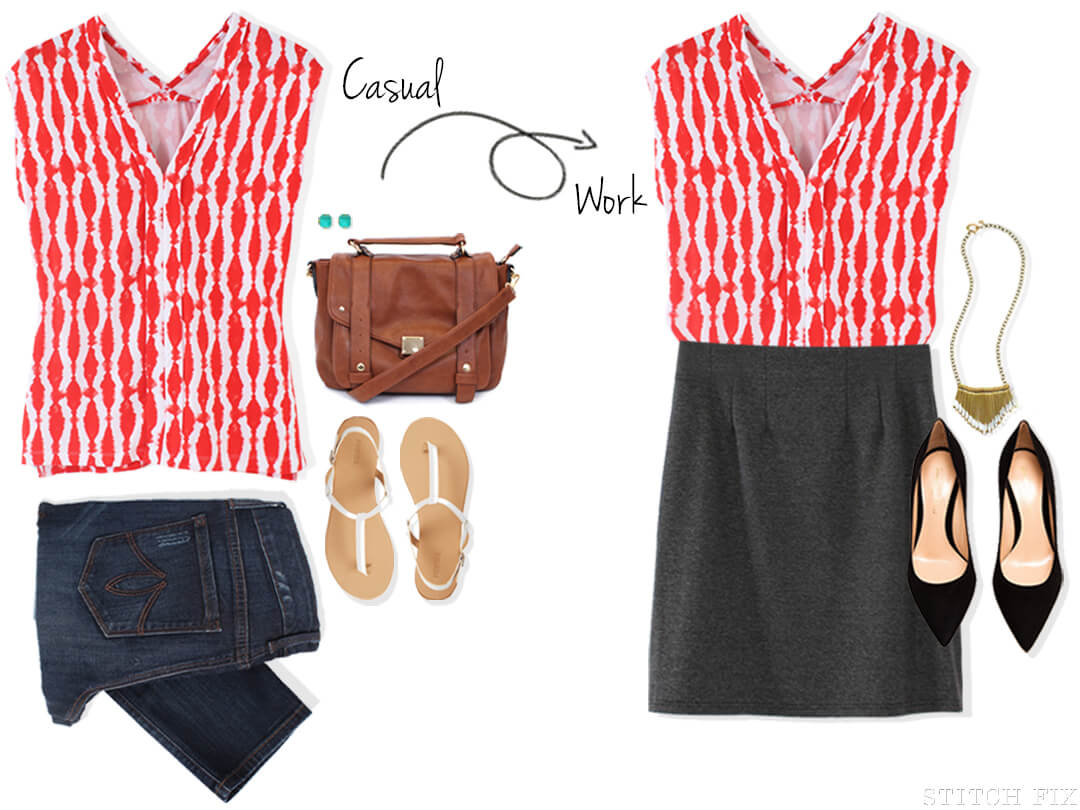 Create A Shape
Prints are also a great way to add more curves and definition to your shape. If you want to add volume and dimension to your bottom half, reverse the placement and wear the bold prints on your bottom half and solids on top. This technique also works to minimize top heavy proportions.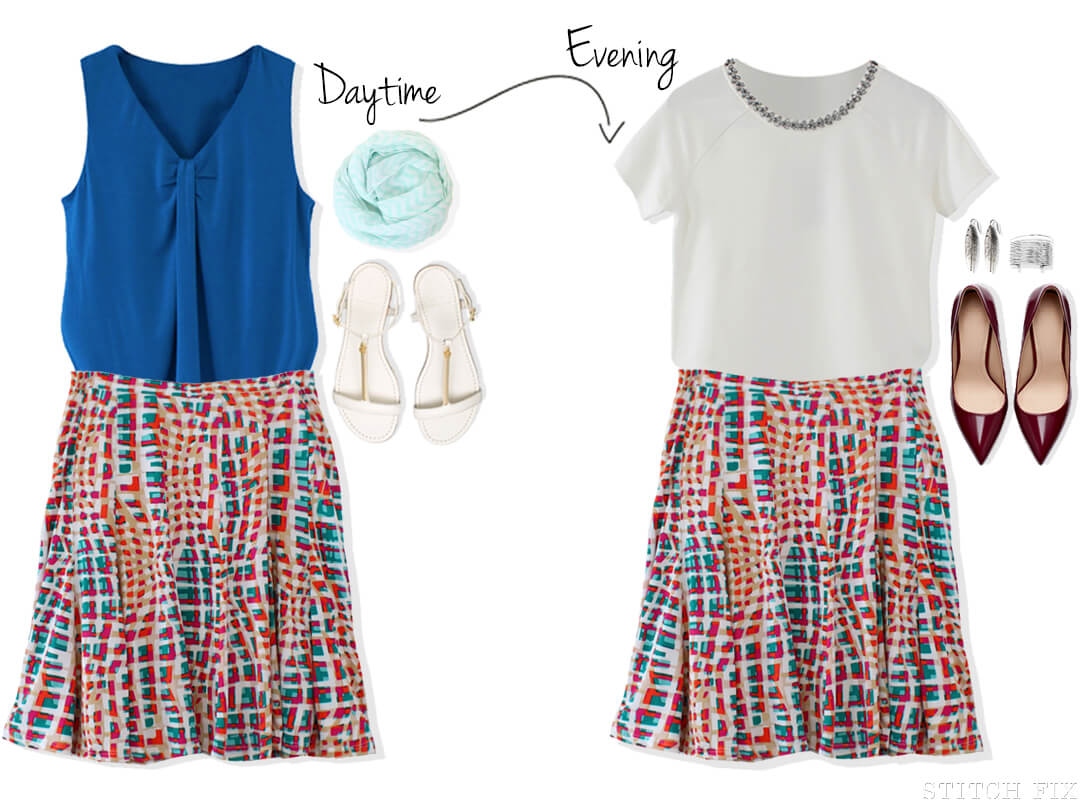 Ease into Patterns
If prints intimidate you, start by choosing a pattern that is smaller and neutral in color and style. This will allow you to explore a print in a subtle way then work your way into more color and pattern options as you build your confidence up. If your are petite, smaller scale prints or pops of pattern will allow you to wear a print in a way that doesn't overwhelm your frame.