We're counting down the 5 style essentials every stylish woman keeps in her closet—read on: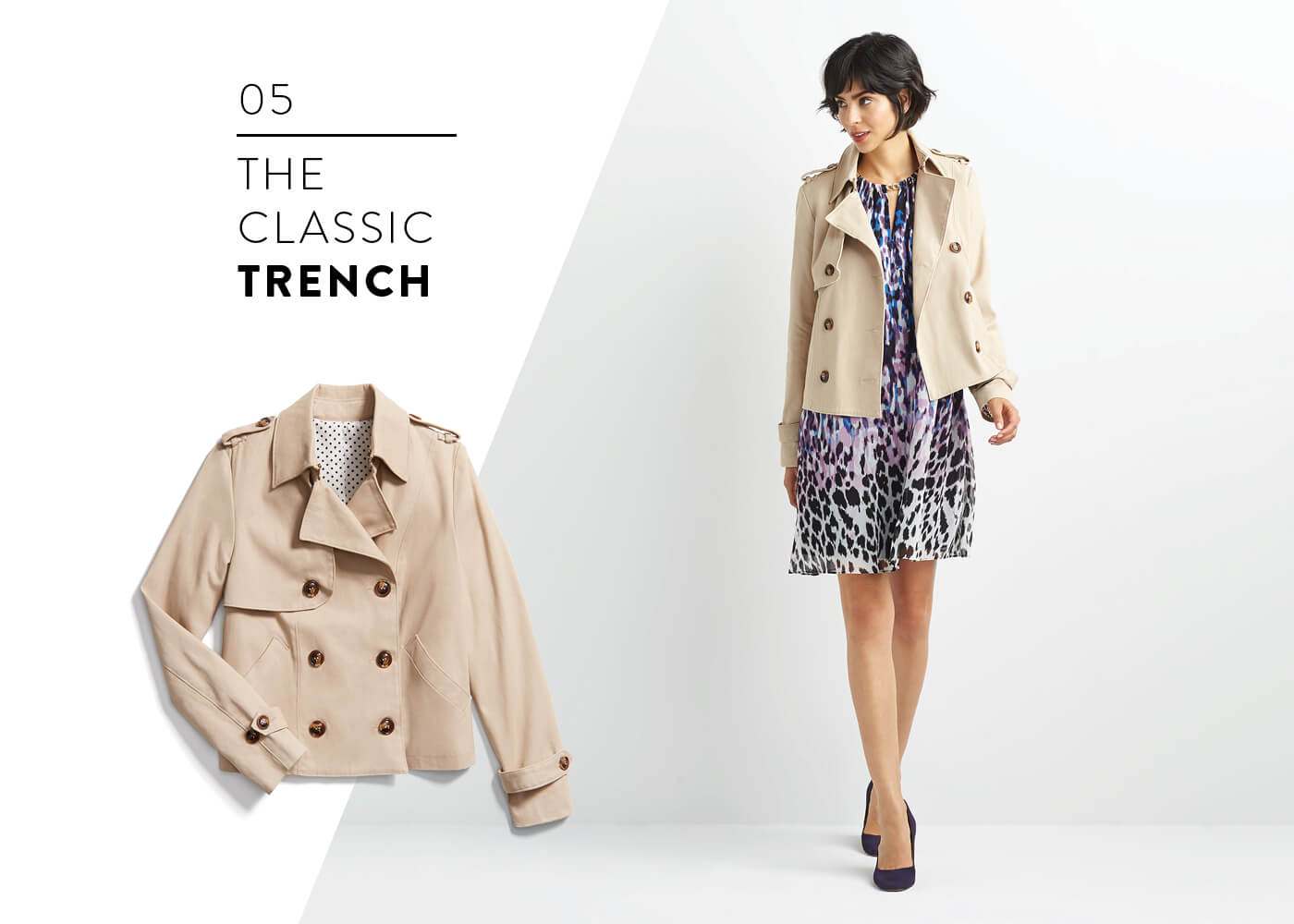 The Classic Trench
Why We Love The Trench:
It's timeless silhouette, it's perfect weight (not too heavy, not too light!) and stylish layer-ability.
Wear It With:
While jeans and a tee are our definite go-to, try pairing a cropped or swing trench with a dress to play with proportion and layering.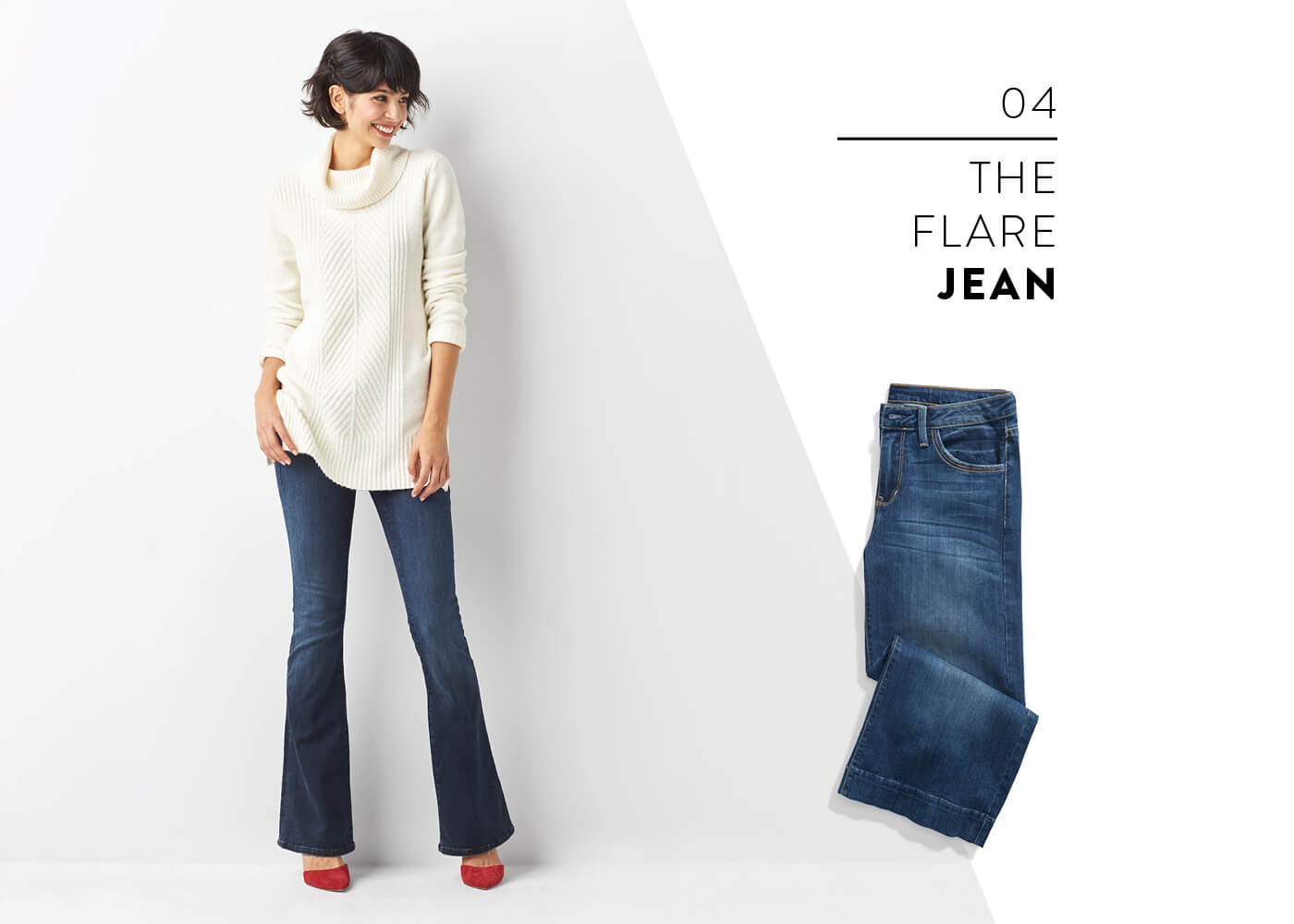 The Flare Jean
Why We Love The Flare Jean
It's worth paying extra for jeans that actually fit and flatter your shape. These jeans will give you mile-long legs and pair perfectly with boots or wedges 365 days a year.
Wear It With:
A strong flare (or its more modest friend, the bootcut) are perfect when you're not in a skinny jean kind of mood. Pair them with a long, tunic sweater and your favorite statement boot, pump or wedge.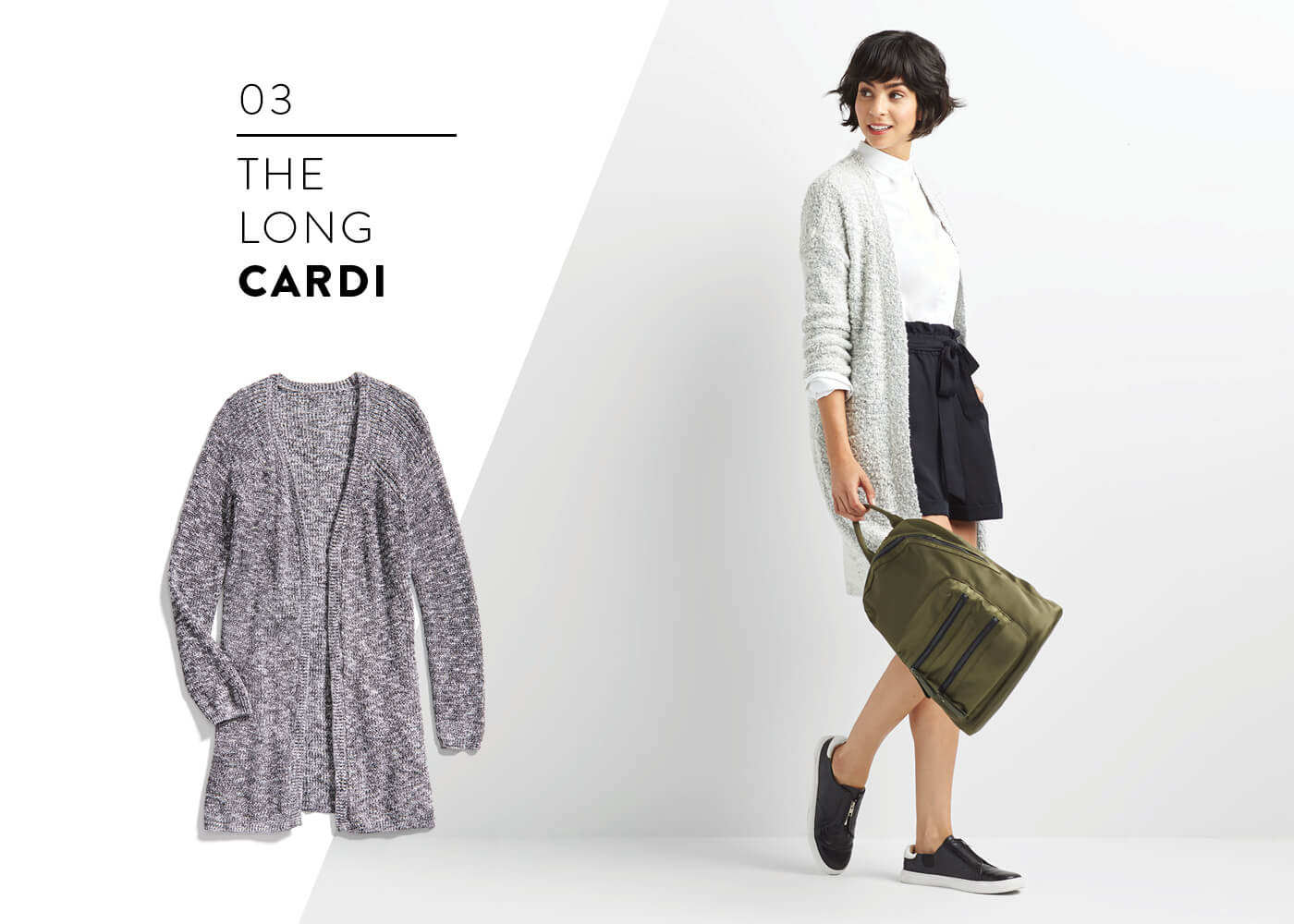 The Long Cardi
Why We Love The Long Cardi
The perfect piece to throw on as you're heading out. Need an extra "something?" Add this cozy layer to add depth to any look.
Wear It With:
It's in our minds on repeat, but proportion play is everything. Pair a long cardi with a shorter skirt and flats to give your look crazy stylish dimension.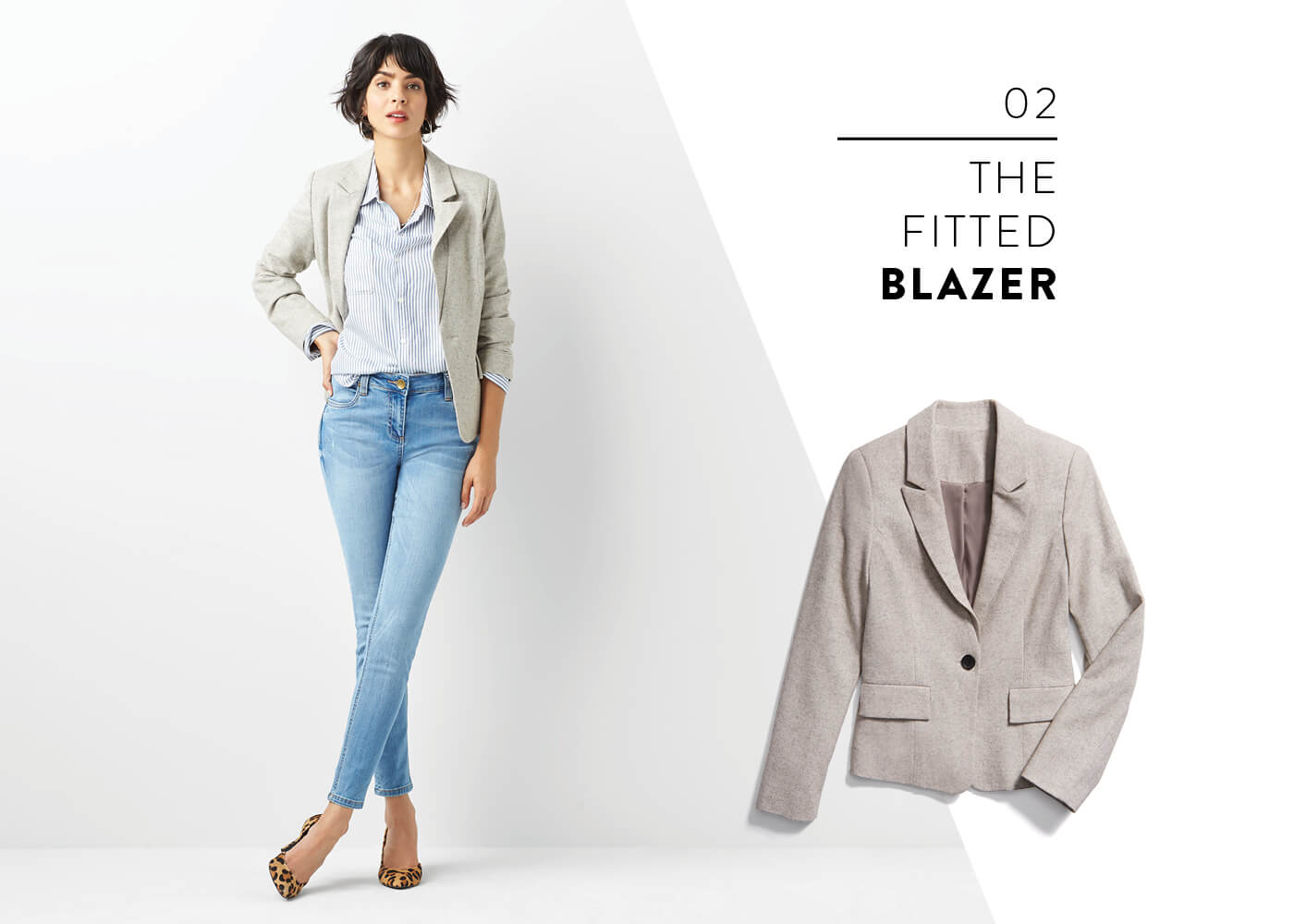 The Fitted Blazer
Why We Love The Fitted Blazer
A fitted blazer that's borrowed from the boys adds structure and shape to any look. Why? Its nipped in waist defines and adds polish.
Wear It With:
The best part about a blazer? Wearing it in unexpected and feminine ways. We love it paired over a silk, feminine blouse with skinny jeans and statement shoes.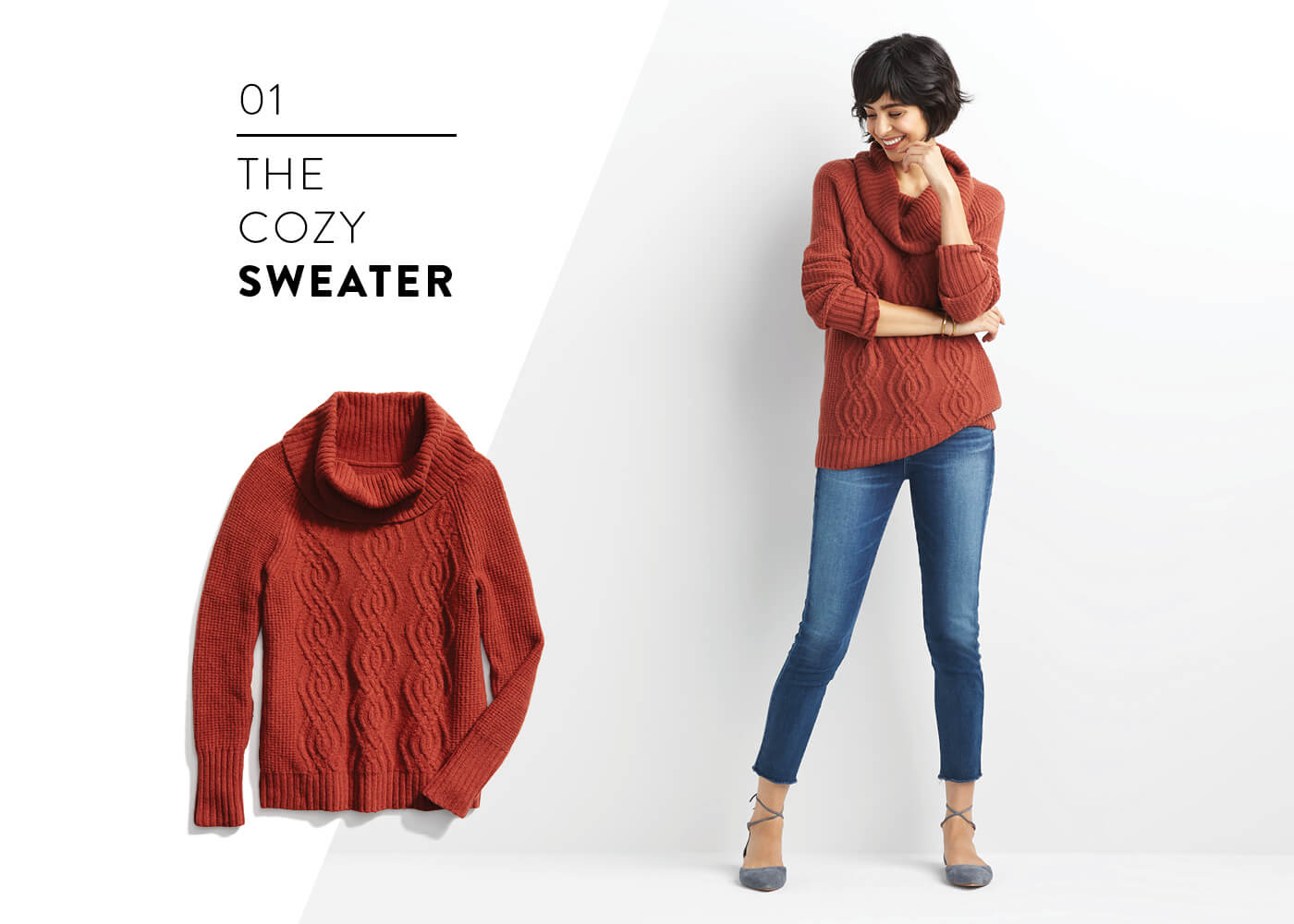 The Cozy Sweater
Why We Love The Cozy Sweater
If an adjective is used to describe anything as "cozy," count us in. This is the piece you live in during the cold season, pack away with care and can't wait to wear year after year.
Wear It With:
Wear your cozy sweaters with skinny jeans and scarves for a bundled up, layered look. Or, pair with your favorite athleisure look—puffer vest, leggings and fashion sneakers are our look du jour.
Need to add one of these essentials to your repertoire? Tell your Stylist!