Read on for her tips on summer maternity dressing without sacrificing personal style: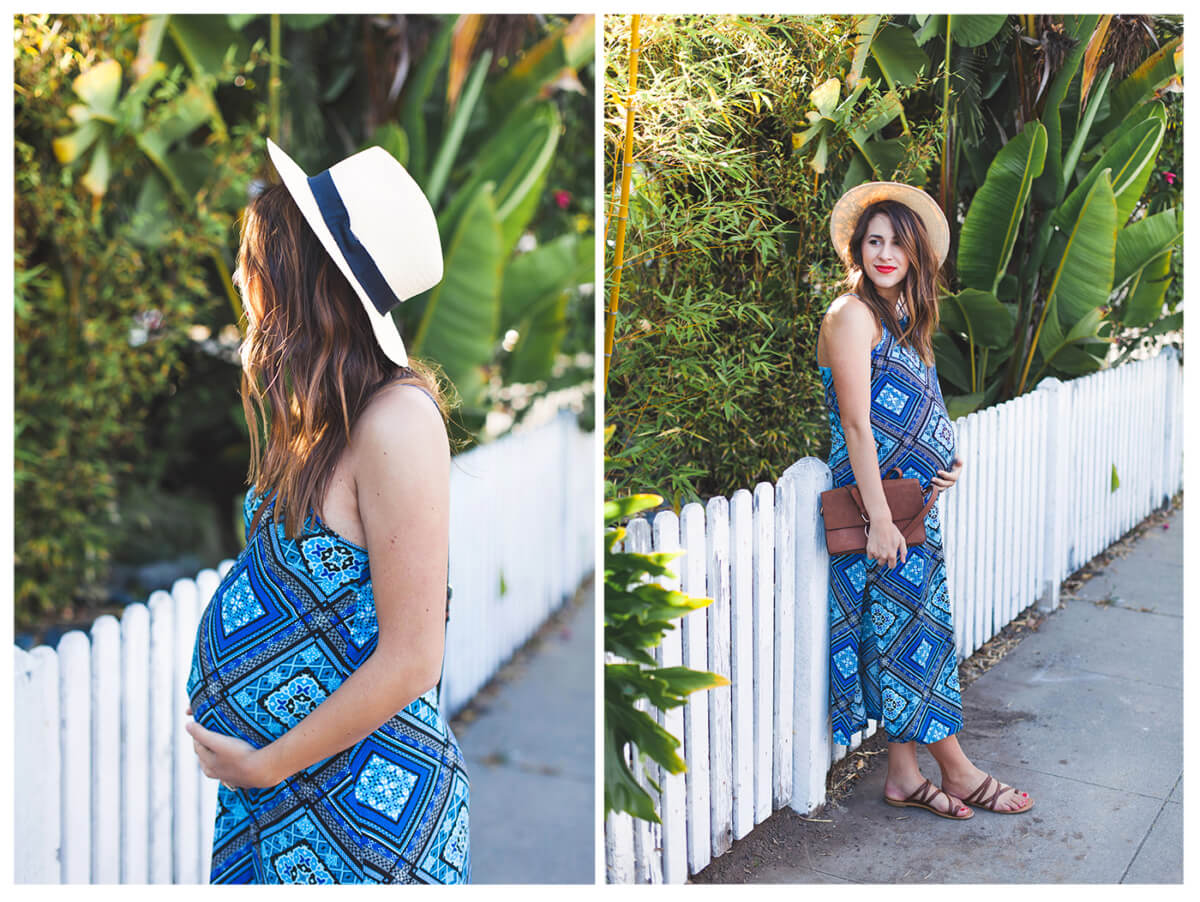 "When I found out I would be due in the summer, I was so thankful. Even though you have to deal with the heat, the benefit is that you don't have to worry about wearing pants! I've always been more of a pants girl, but this pregnancy has had me completely obsessed with all things boho so I've actually been excited to wear dresses."
Stylist Tip: Don't be beholden to maternity-specific clothing. Ask your Stylist for pieces you can don post-pregnancy—think knit maxi or long trapeze dress—like this one!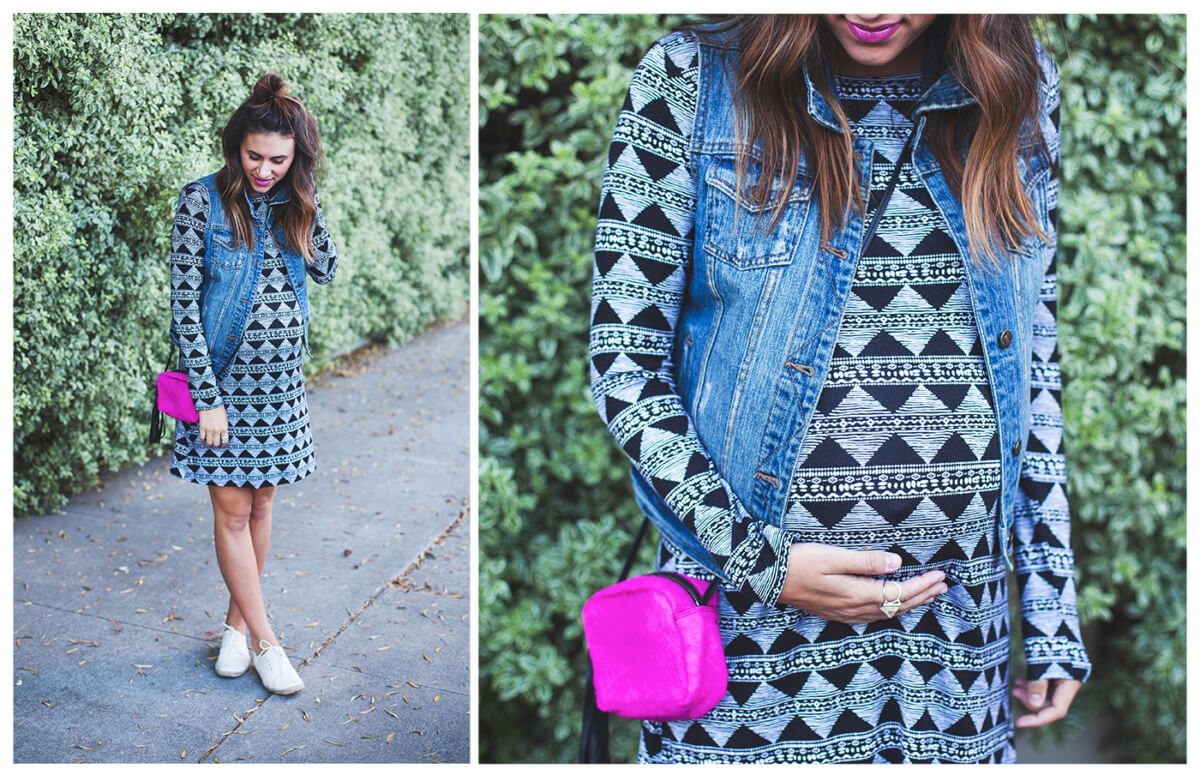 "The three dress styles I like best for pregnancy are empire waist dresses, trapeze/swing dresses, or fitted cotton or jersey dresses. These styles work well in every length and are sure to accommodate a growing bump. A few things to keep in mind…
Your belly may end up making shorter dresses too short towards the end of pregnancy so have alternative options or opt for something slightly longer you can wear all the way to the end.

Keep in mind material and fit. I have a couple shift dresses I thought I could wear throughout pregnancy because of the looser fit, but they ended up not working—the cut was too narrow and the material didn't have enough give.

When going for an empire waist dress, adjustable straps are a godsend because you can adjust the waist of the dress to sit higher as your bump gets bigger."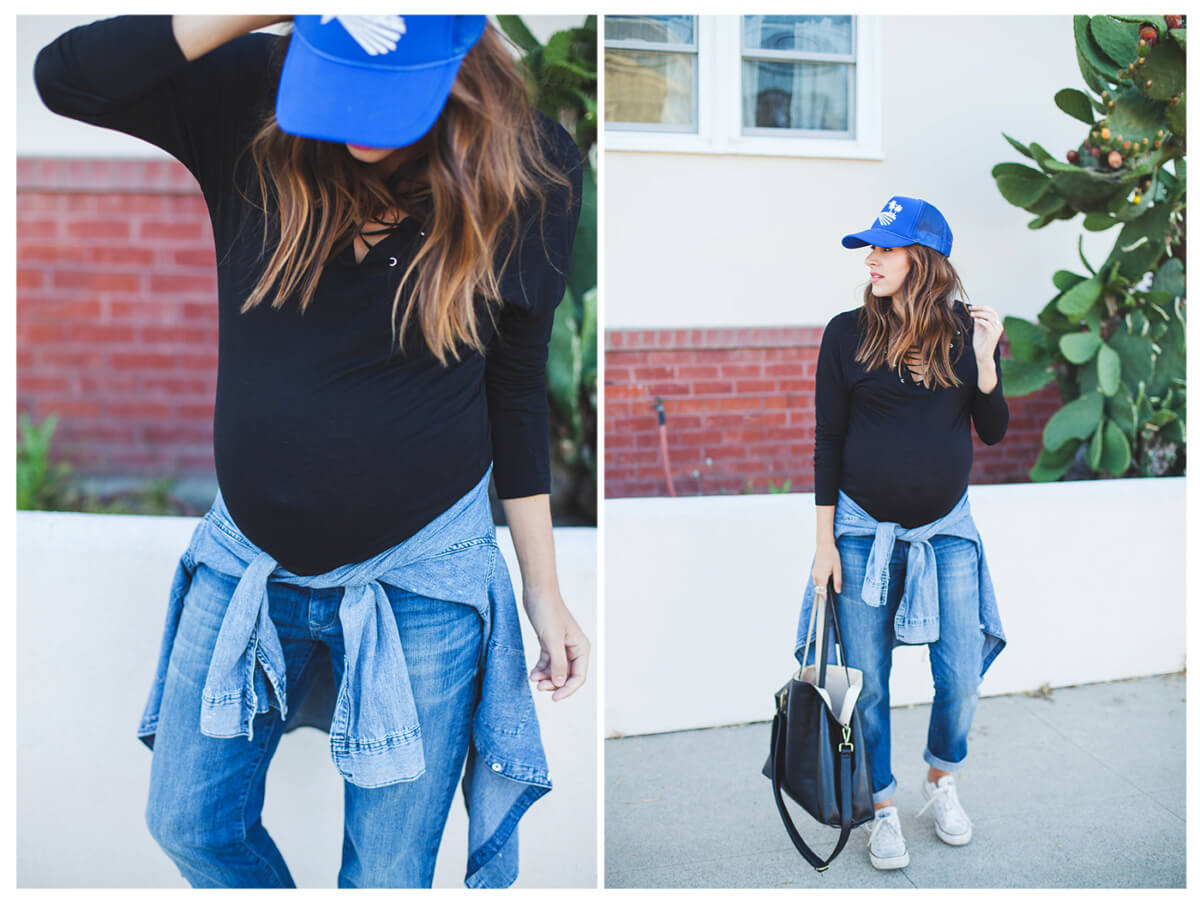 "I highly recommend investing a little more in one or two quality pairs of maternity jeans that you absolutely love instead of buying a bunch of cheap pairs because they'll fit better, they'll give you plenty of wear, they're more comfortable, and you'll feel so much better in them."
Stylist Tip: Denim gal? Opt for under-belly styles—the low, hip-hugging band will keep your internal temp at bay compared to their over-belly counterparts.
Want to learn more about Natalie's style? Check out her blog for more summer maternity style tips!