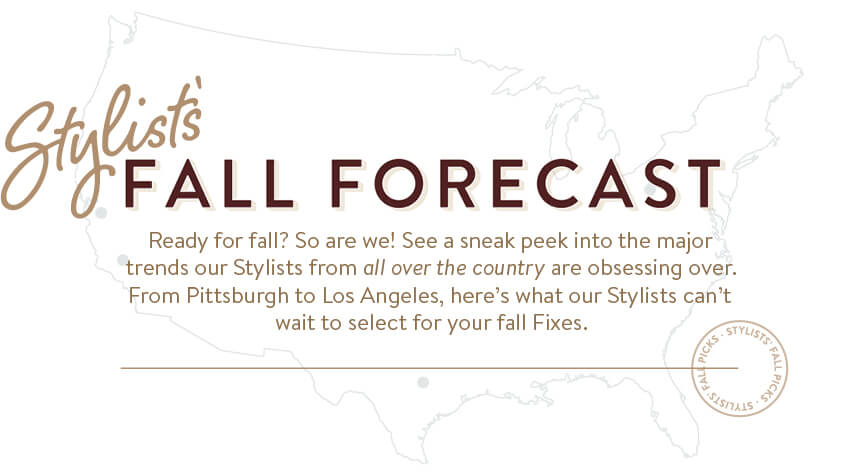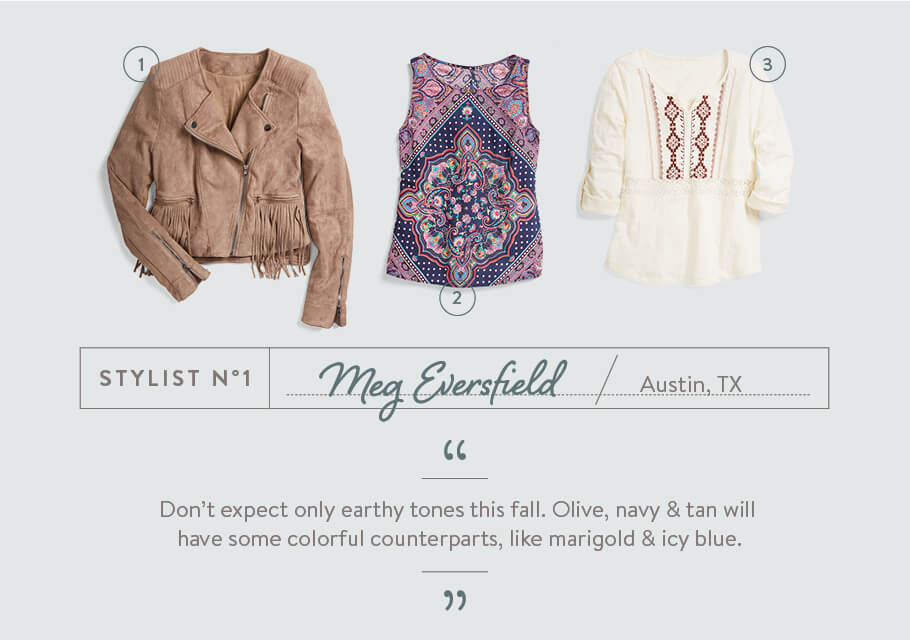 A huge trend you can expect to see this fall is fringe—it's everywhere!
Don't expect only earthy tones this fall. Olive, navy & tan will have some colorful counterparts, like marigold & icy blue.
I'm loving embroidery—a continuation of the bohemian trend we saw this summer. Even if you're not a boho girl, try to put your own spin on it!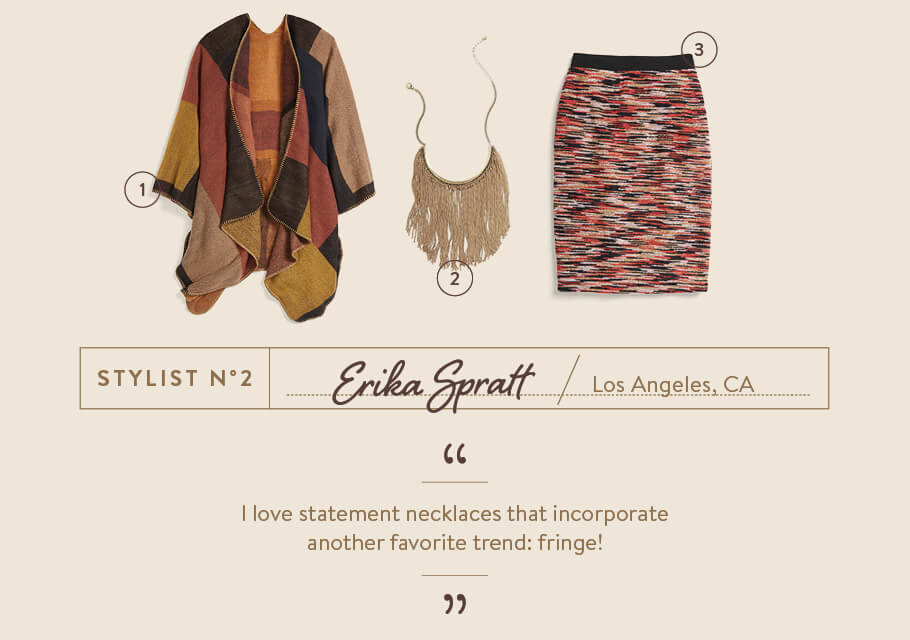 An oversized cardigan in fall's deep, rich colors is a layering dream.
I love statement necklaces that incorporate another favorite trend: fringe!
Pencil skirts in interesting fall textures—like space dye & cable knit—are the perfect option for your work wardrobe.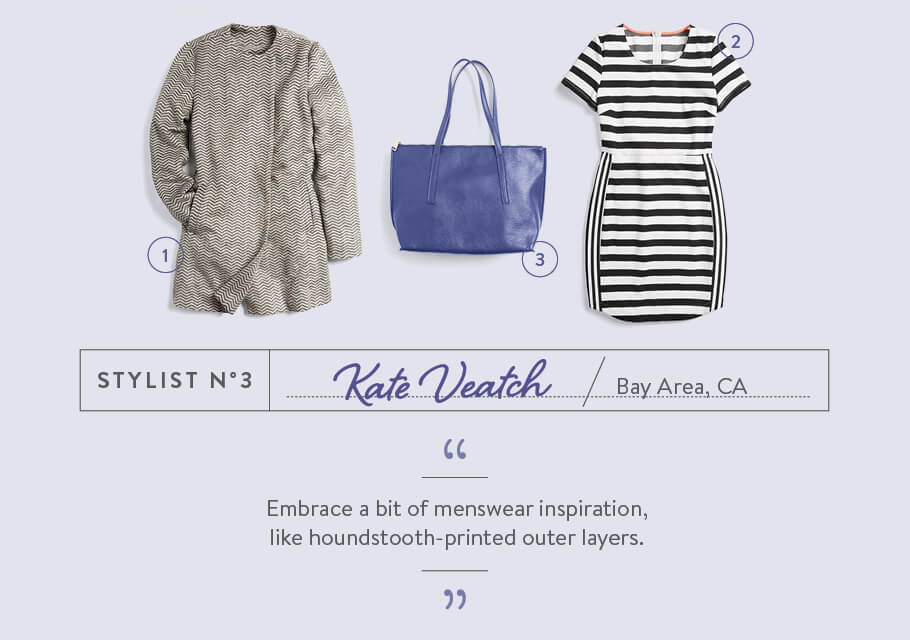 Embrace a bit of menswear inspiration, like houndstooth-printed outer layers.
Interesting stripes that hit in just the right places are my favorite statement for fall!
I'm having a jewel-tone moment. Fall's deep colors are the perfect way to pop an outfit.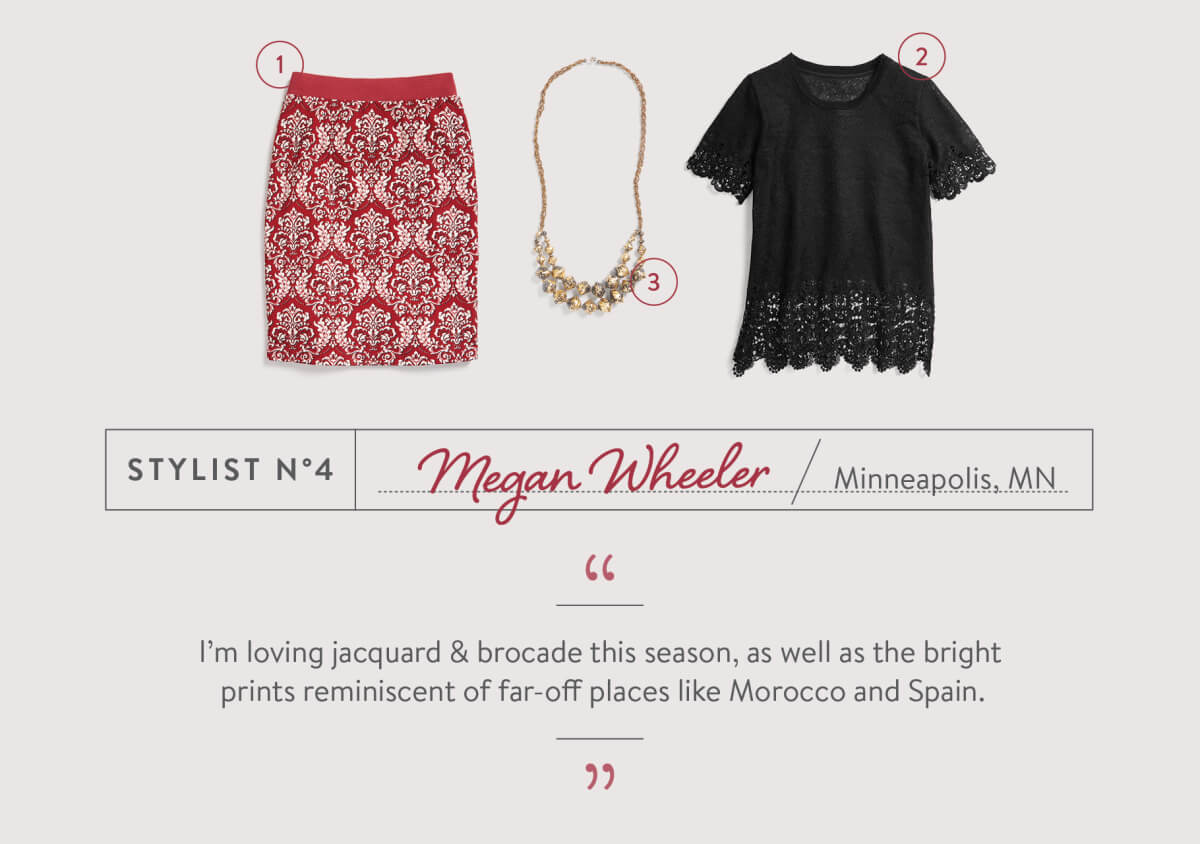 Jacquard and elaborate textures are huge for fall, especially on a pencil skirt that can transition from work to happy hour.
Lacy, feminine details are a huge trend for the fall. They're so fun to wear under structured layers!
Bling is back in a big way. I can't wait to send out chunky necklaces & bright statement earrings!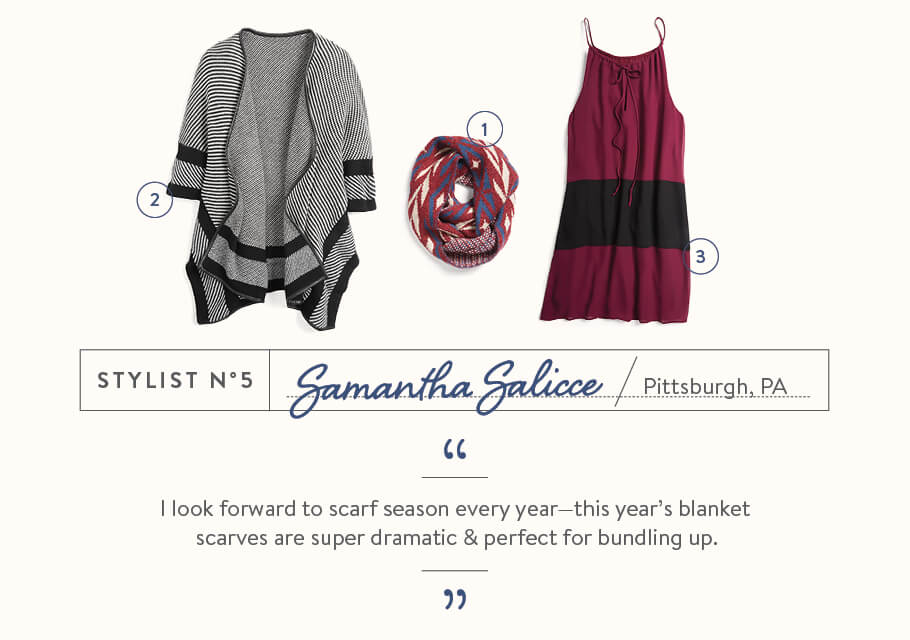 I look forward to scarf season every year—this year's blanket scarves are super dramatic & perfect for bundling up.
Draped, open cardigans are a must-have for fall. I love them with skinny jeans & booties!
I can't wait to send out rich fall colors in Fixes—especially jewel-toned colorblocking.
Love this fall preview? Schedule a Fix & ask your Stylist for fall pieces!