When the weekend arrives, it's tempting to hang out in your oldest sweatpants and catch up on overdue TV time. While you may be comfortable, your family might wish you'd actually get dressed for the day. Don't worry—with these tips, you can be both comfortable and casual without feeling sloppy.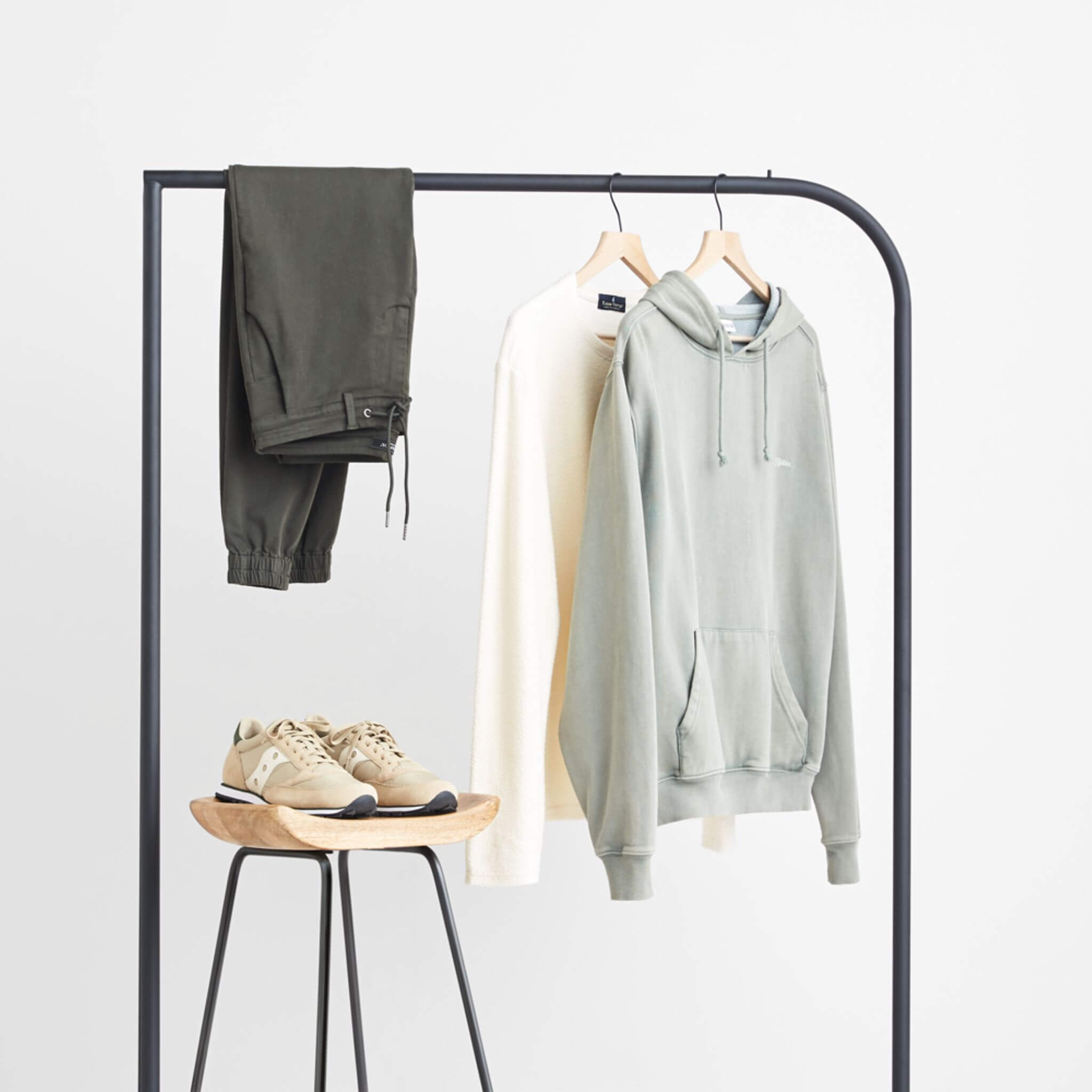 Embrace the athleisure trend
Athleisure is your new best friend. Trust us. Try a knit jogger pant that pairs easily with your favorite tee. The modern take of these comfortable "sweatpants" will not offend your friends and family. You can layer a pullover hoodie to settle in and binge watch the latest Netflix series.
Jeans don't have to be stiff
Denim pants can actually be super comfortable. Invest in a pair of jeans with stretch or a "traveler" jean for ultimate comfort. Throw on a cozy thermal long sleeve tee layered with a flannel shirt and get busy on your to-do list around the house.
Ditch the oversized sweatshirt
Instead, opt for a trim zip-up hoodie in a cool pop of color like green or red. Layer it over a double cloth henley that serves both fashion and function. Pair with your broken-in twill pants and have some friends over to catch up on some sports.
Pro Tip: It's a good idea to do a closet edit about once a year and get rid of anything that has too many holes, is stretched out or has lost its shape from too many runs in the dryer. By eliminating your most worn-out pieces, you won't be tempted to get one last wear out of items that are outdated or no longer look good on you. And don't forget that your favorite casual sneakers can handle a run in the washer and dryer every once in awhile to keep them looking fresh.
Ready to put these tips to the test? Take your style quiz, order a Fix, and let your expert stylist know you're looking for a loungewear refresh. Much like a lazy Sunday, it's minimal effort. Shipping, returns and exchanges are always free.