You've landed the interview, but now—what to wear? No matter the office dress code, create a look that's polished and put-together. It puts your best foot forward and shows you take pride in yourself. A clean and cohesive outfit can even suggest you are organized and efficient, giving you a leg up on the competition.
Read on for what to wear to any job interview.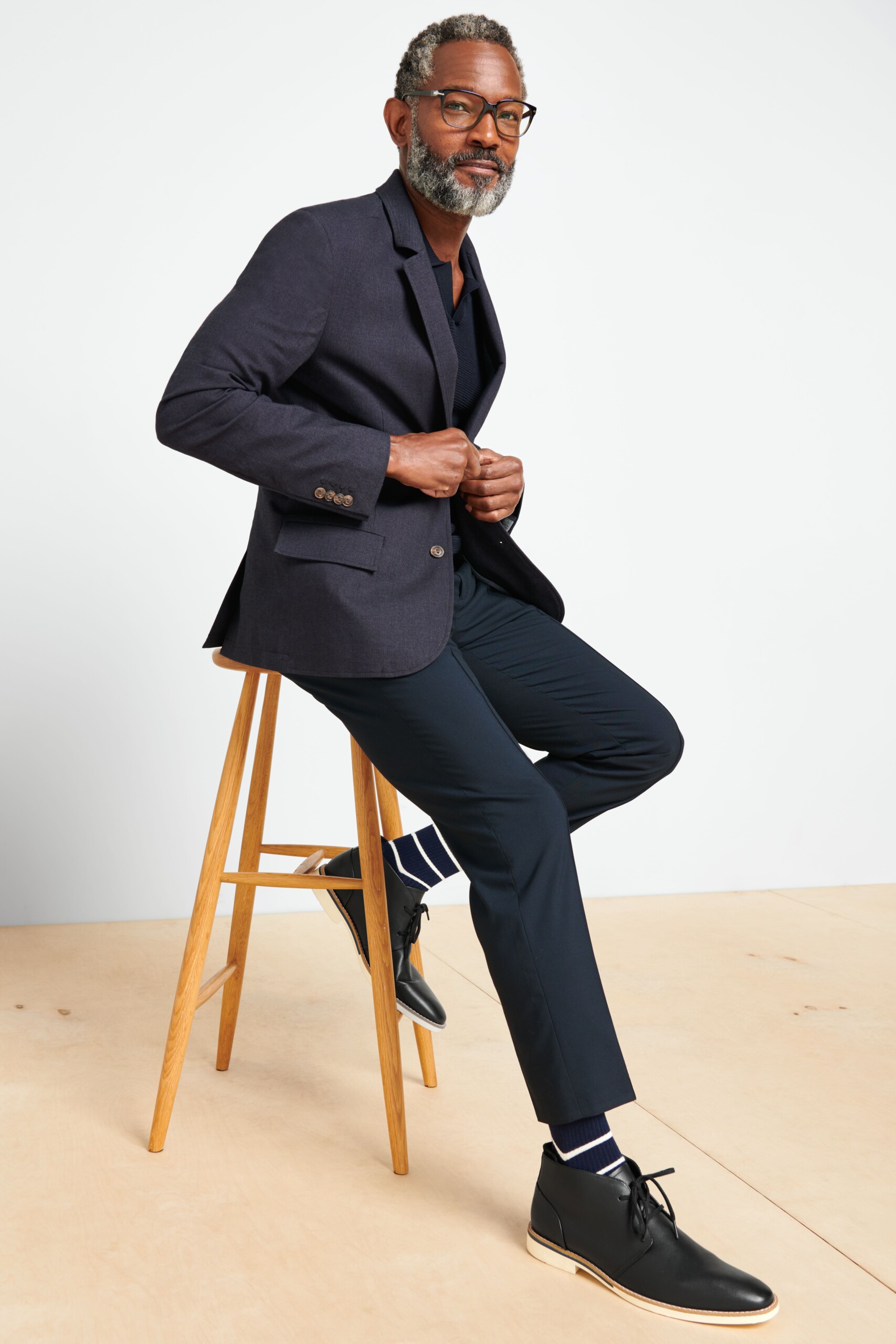 A Formal Suit and Tie
Where to Wear It: Bank, investment institution,  law office
These workplaces are usually on the more conservative side, so a classic suit is the way to go. If you want to bring in a personal touch, add a seasonal hue in your shirt print, tie or pocket square.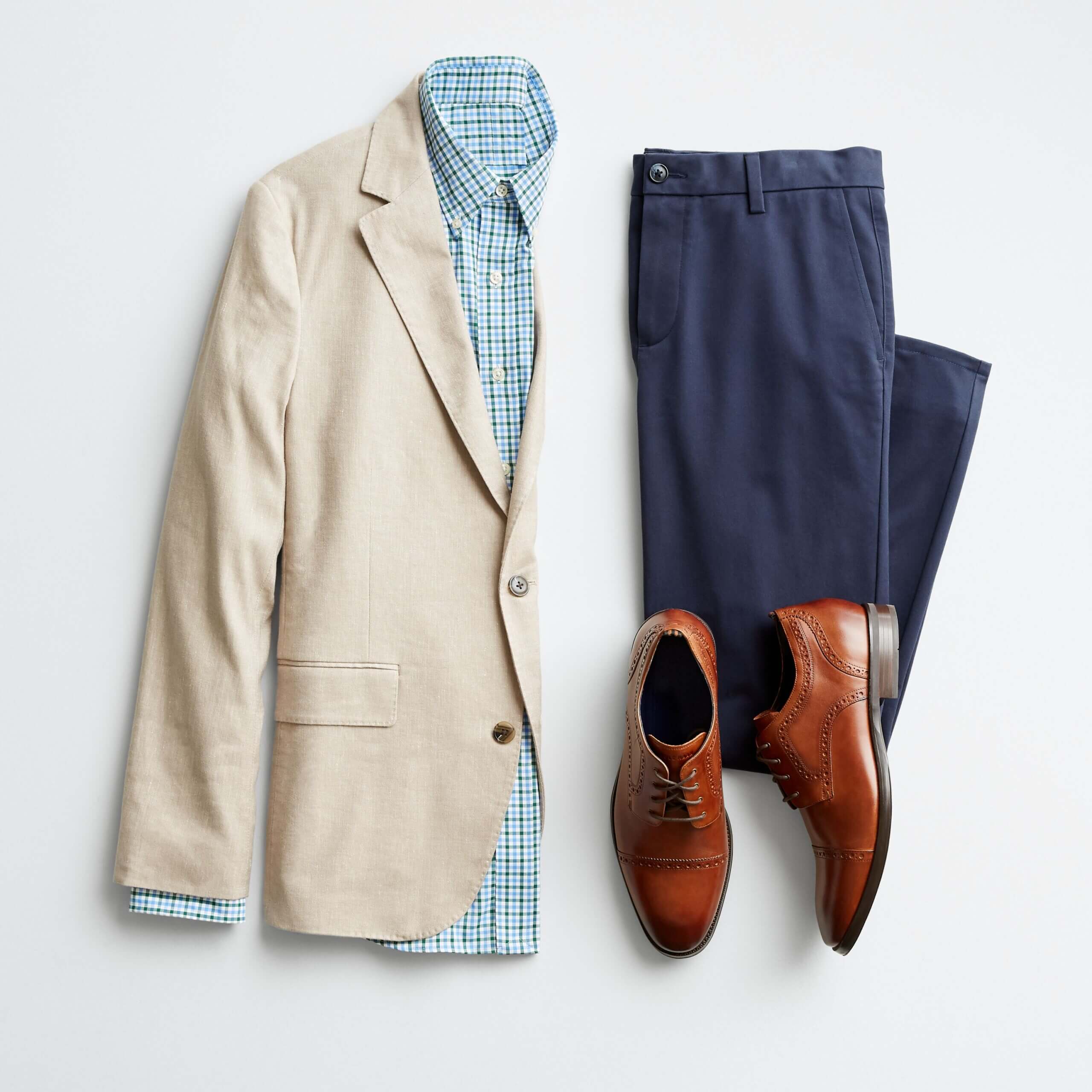 A Blazer, Oxford Shirt and Dress Slacks
Where to Wear It: Corporate office, sales organization, educational institution
The go-to suit mentioned above is an appropriate interview option for a business casual workplace as well, but it's not required. Because business casual workwear is so varied, stick with the workwear essentials like dress slacks, dress shirts, and a sport coat for added polish. A tie is optional.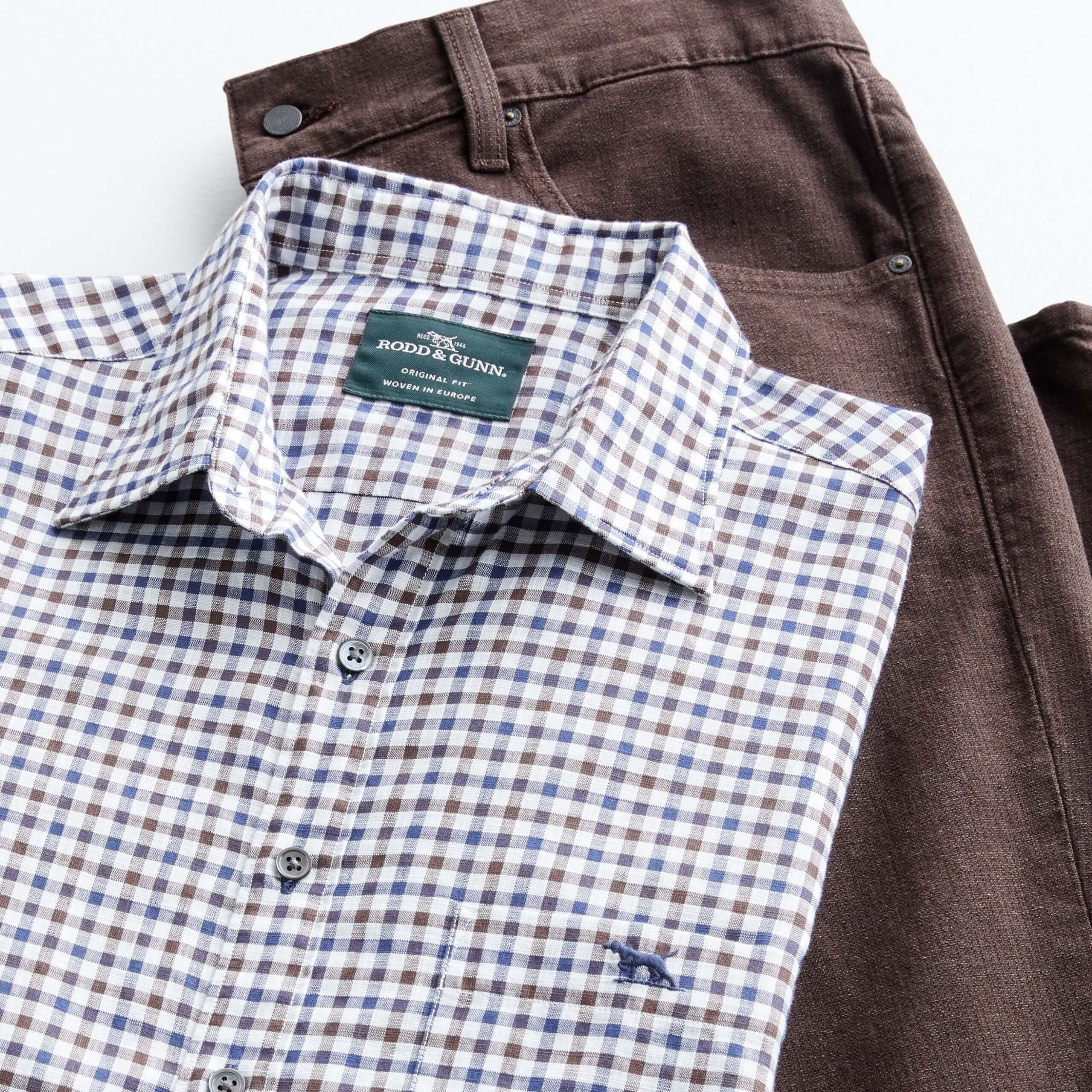 A Printed Button-down and Chinos
Where to Wear It: Creative ad agency, a tech startup
Lose the tie and opt for a blazer, printed button-down shirt and chinos. Not feeling a second layer? Add interest with a conversational print in your shirt or pair neutral button-ups with a chino in a cool color like teal or burgundy.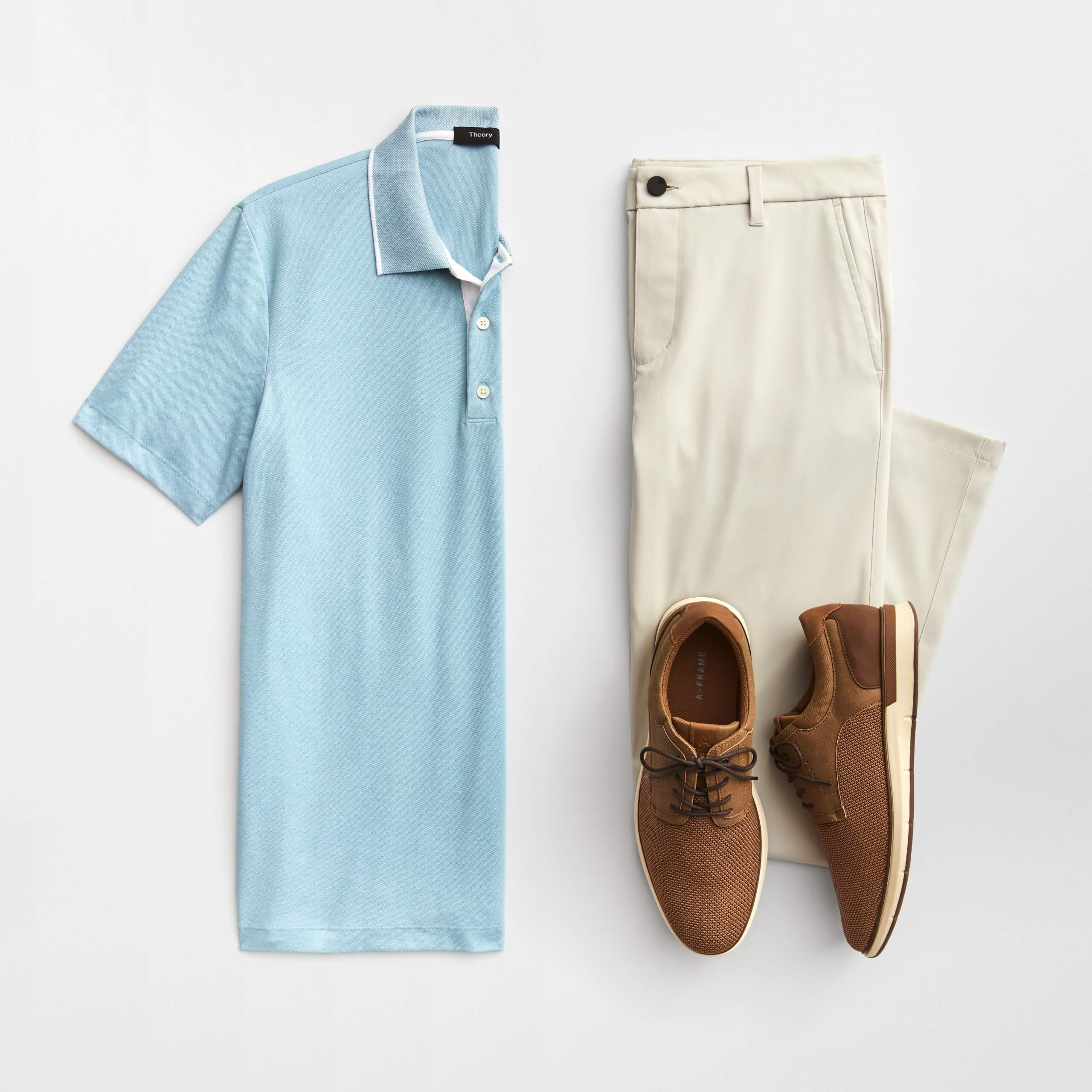 Polo and Twill Pants
Where to Wear It: Restaurant interview, non-fashion retail, service or repair company
At even the most casual environment, leave the jeans and gym sneakers at home. A button-down or polo and chinos for an interview at a more laid-back office, while still casual, is a sign of respect and shows that you put some thought into preparing for your interview.
Always keep in mind that it's better to overdress than underdress when you're interviewing.  Once you land that job you can feel free to dress down according to office policy. Best of luck on your interview!
Need to freshen up your interview attire? Let us help you get ready for the rounds with a Fix. Take your style quiz and ask an expert stylist to include job interview options sure to impress. You will get five items sent directly to your home ensuring you're putting your best foot (and attire) forward. Shipping, exchanges and returns are always free.