Whether you're about to suit up for your first job ever or looking to brush up on your everyday workwear, we've got your tune-up covered. For starters, business casual doesn't just mean boring khakis and blue button-ups. With a mixed of reliable staples and updated classics, you (yes, you!) can put together a great business casual outfit fit for the office.
Keep reading to see how to build a business casual look.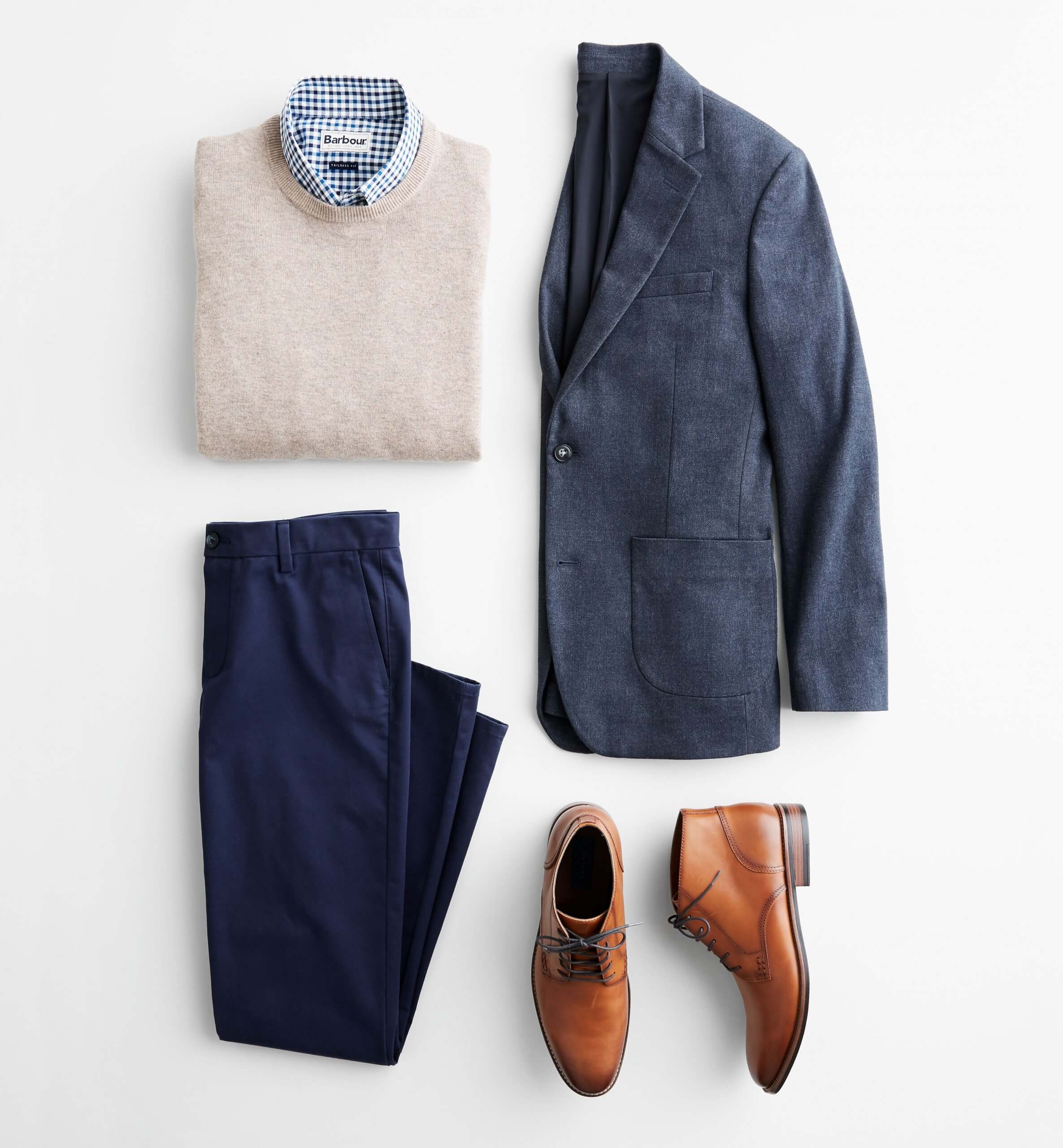 1. Have a Neutral Blazer Ready
The easiest way to add polish to any business casual look is with a blazer. Add a navy, grey or black blazer to your closet to wear over button-ups and polos paired with chinos or jeans. Need some good news? We're big believers in the power of stretch—so most of the blazers we carry have plenty of give so you can sit back and stretch out.
Tip: Say it with us: Suit jackets are not blazers. Leave your suit jacket (you know, the ones that have matching pants) so that you can have your pants and jacket stay the same color.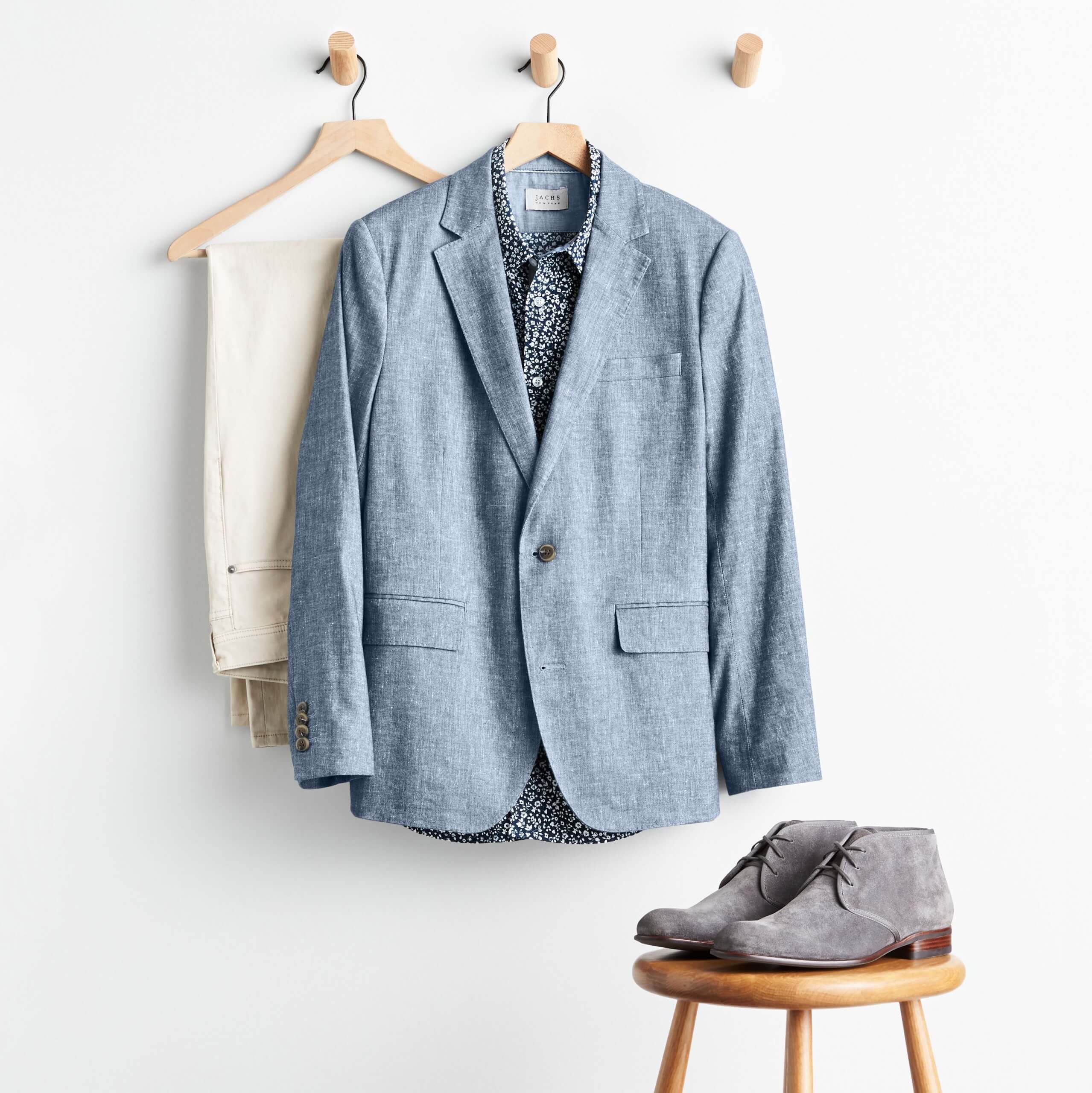 2. Add in Prints and Colors Up Top
Now for your shirts. Button-ups are usually the first up to bat when it comes to building a business casual outfit. Large plaids, small plaids, gingham, vertical stripes and yes, florals are our go-to's for adding more color to a business casual outfit. Feel the need to layer up? Pull on a crew, V-neck or a zip-up sweater over a button-up.
3. Grab Pants with Lots of Stretch   
Let's talk about your bottoms now. With a business casual dress code, chinos and jeans are the go-to. We like to advise that you skip out on any distressed jeans and save those for the weekend. But, you can (and should) have fun with colored denim and chinos—classic tans, muted blues, greens and greys are easy colors to pair anything with. Especially when it comes to picking the right shoes—which we'll talk about…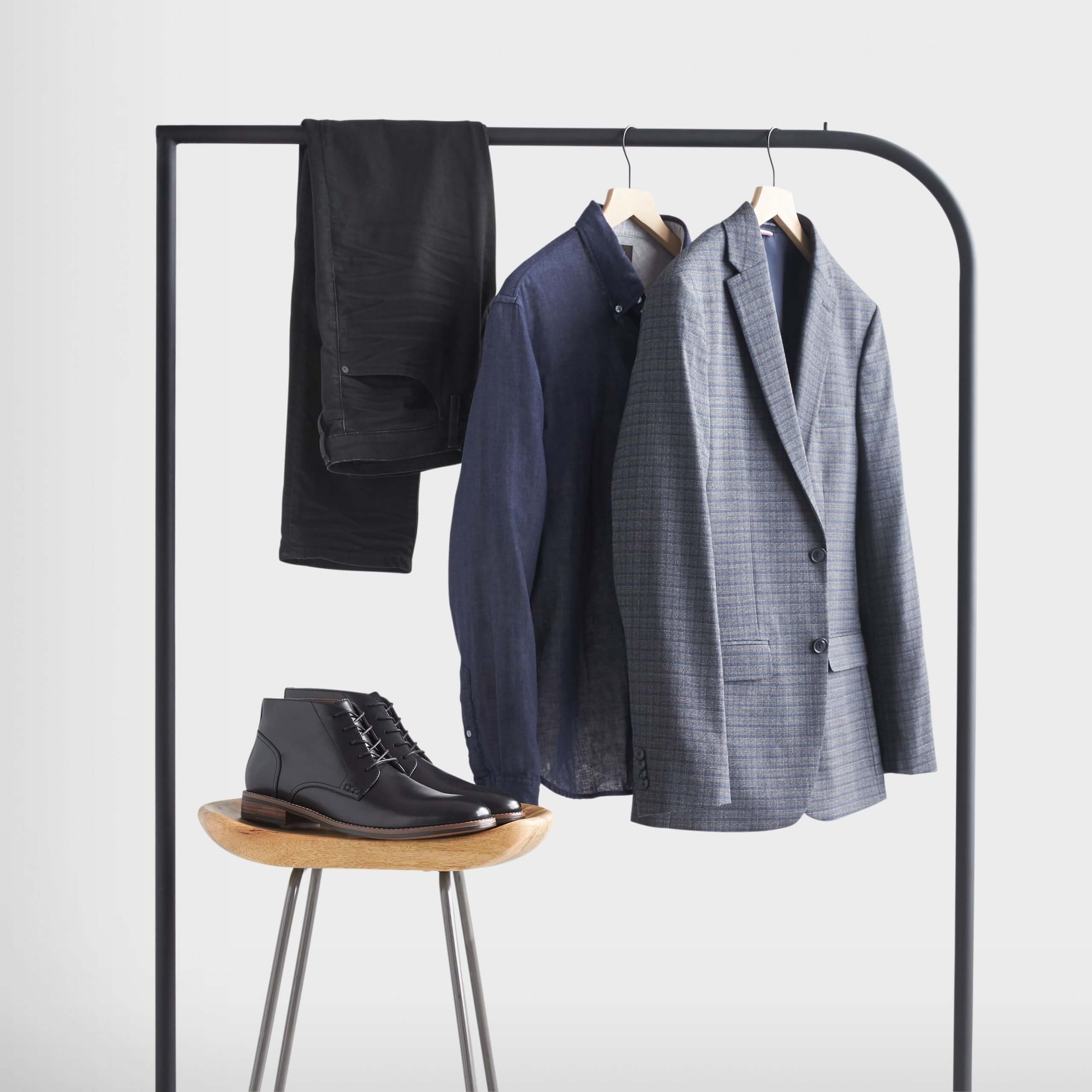 4. Invest in a Pair of Good Work Shoes
…Right now. A good leather work shoe is a must, plain and simple. Derbys, brogues, monkstraps and oxfords are all go-to work shoes. If you spend a lot of time on your feet, look for shoes with rubber soles or extra cushioning in the insoles for extra comfort. Don't forget to regularly give your shoes a good shine to keep them(and your overall style) polished.
Ready to spruce up your work style and put these new pointers into play? Take your style quiz to get started then schedule a Fix. Get right down to business and let your expert stylist know which pieces are on your workwear wishlist. Purchase the pieces that speak to your style, and send back the items that don't. Unlike Monday mornings, shipping, returns, and exchanges are always effortless (and free.)