Tuck it in or let it hang? It's not a simple "yes" or "no." The wrong choice can take your outfit from casually cool to sloppy in a split second. Luckily, there is a little leeway to show your personal style and leave your shirt untucked.
Here are three things to keep in mind as you tuck (or don't tuck) your shirt.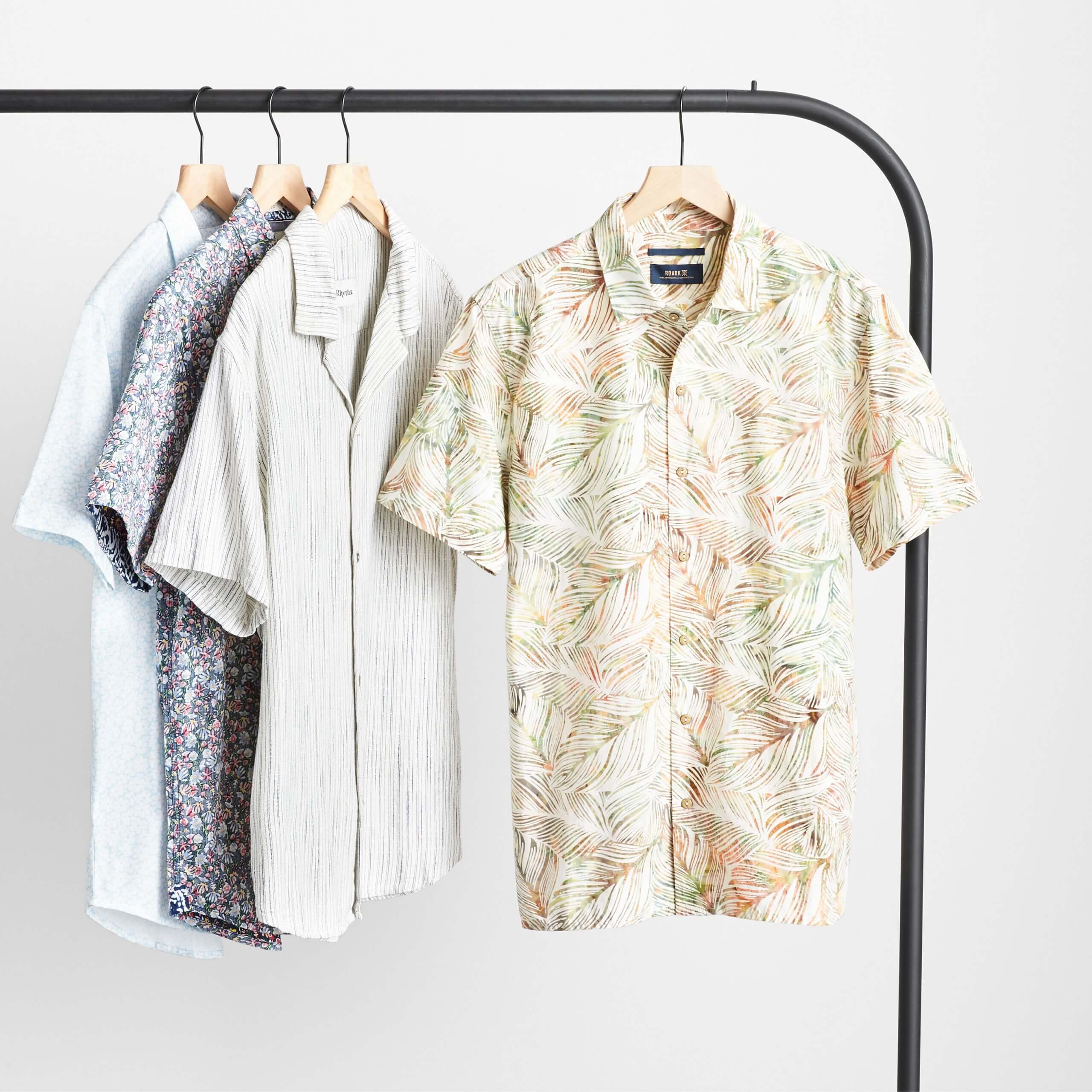 1. Check your hem
The easiest way to answer the tuck question is by looking at your shirt hem. Straight hems (those hems that are flat with an even length all the way around) are made to be worn untucked. Think polos, tees or your favorite summer Hawaiian shirt. The more casual the shirt, the more likely you can wear it untucked.
2. Check your length
If your button-up shirt falls above your belt, chances are you're going to show some serious stomach if you raise your arms. Tuck it in. On the flip side, a shirt that falls below your rear or has extra long tails is much too long to wear untucked. The ideal length for an untucked shirt is around the middle of your back pants pocket.
3. Know your environment
Wearing a tie? Tuck in your shirt. Yes, we know—the model you saw in that magazine was wearing a tie with his shirt untucked, but for the most part, you should not. A business-casual work environment probably calls for a tucked-in shirt. A more casual workspace gives you room to decide. Be aware of the formality level of wherever you're going and choose accordingly.
The tuck line is a moving target, but with these basic guidelines, you can get pretty close to your mark.
Looking for your perfect shirt? Don't get tuckered out in your search. Take your style quiz and let your style expert know you are looking for polos and T-shirts to wear untucked to stay at the top of your fashion game this season. Shipping and returns are always free. You can never go wrong with a few extra staples to shake up your closet.