Throw it on and go? Not so fast…an untucked button-up shirt needs a quick length check before you start your day.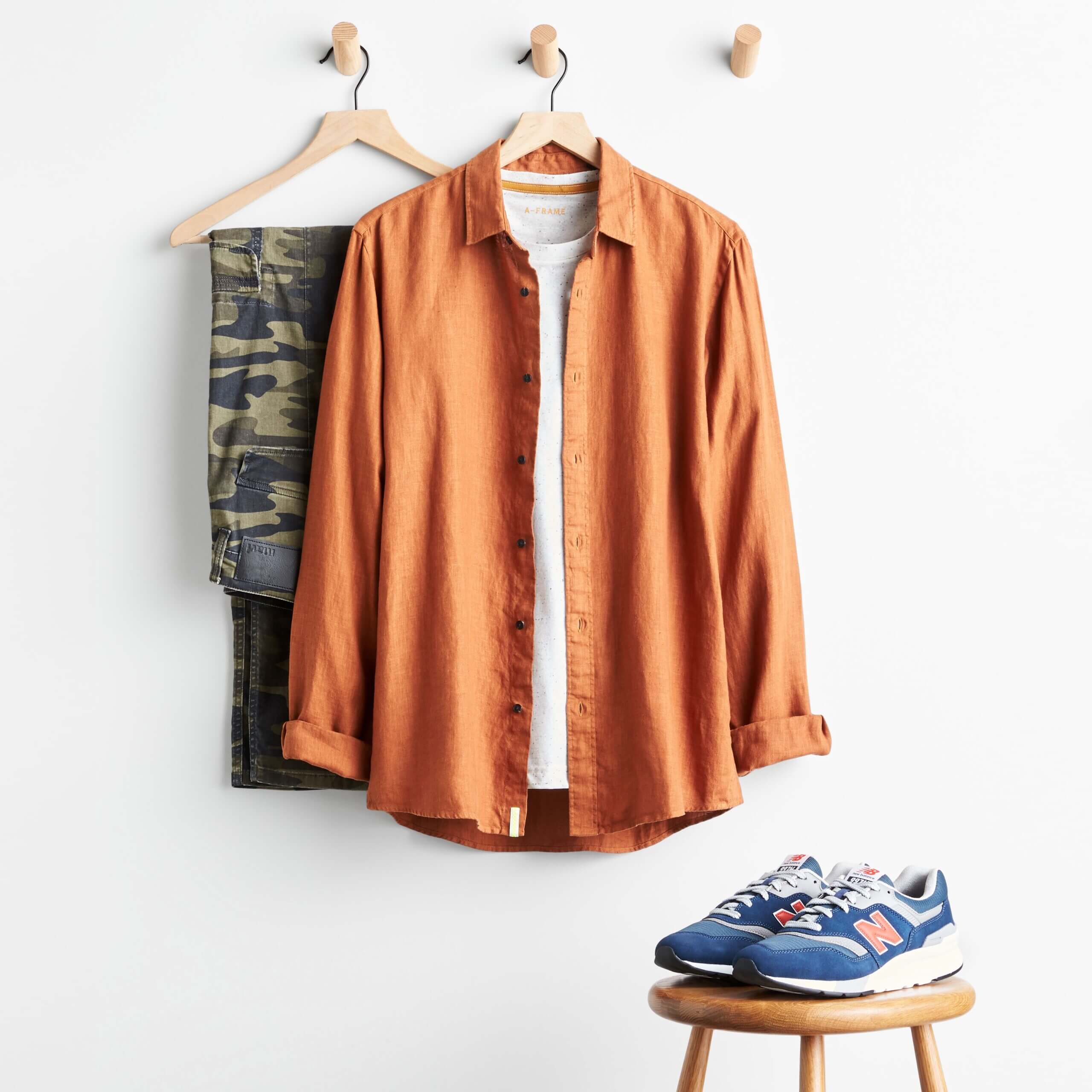 To determine the perfect fit, find a full-length mirror and see where the hemline hits you.
The correct length of an untucked shirt is halfway between the bottom of your belt loops and the end of your zipper.
Anything above that is not likely a good fit for your build and won't be easy to tuck in without coming loose―and anything longer is meant to be worn tucked into chinos or jeans.
Find a shirt that's designed to be worn untucked, if you want to rock a modern style. A straighter hemline rather than a classic curve is a great indicator. Often, a thicker and slightly more structured fabrication will follow.
Ready to find a shirt that fits at just the right spot? Just schedule a Fix and let us know.