Nobody enjoys getting the side-eye for committing a fashion faux pas. Getting away with black pants and brown shoes boils down to one word: contrast. Your shoes should be noticeably lighter than your black (or really dark) pants. While black shoes and pants are a must for formal attire (think black tie events and business formal suits), brown shoes with black pants are fair game.
Here's how to pull off black pants with brown shoes.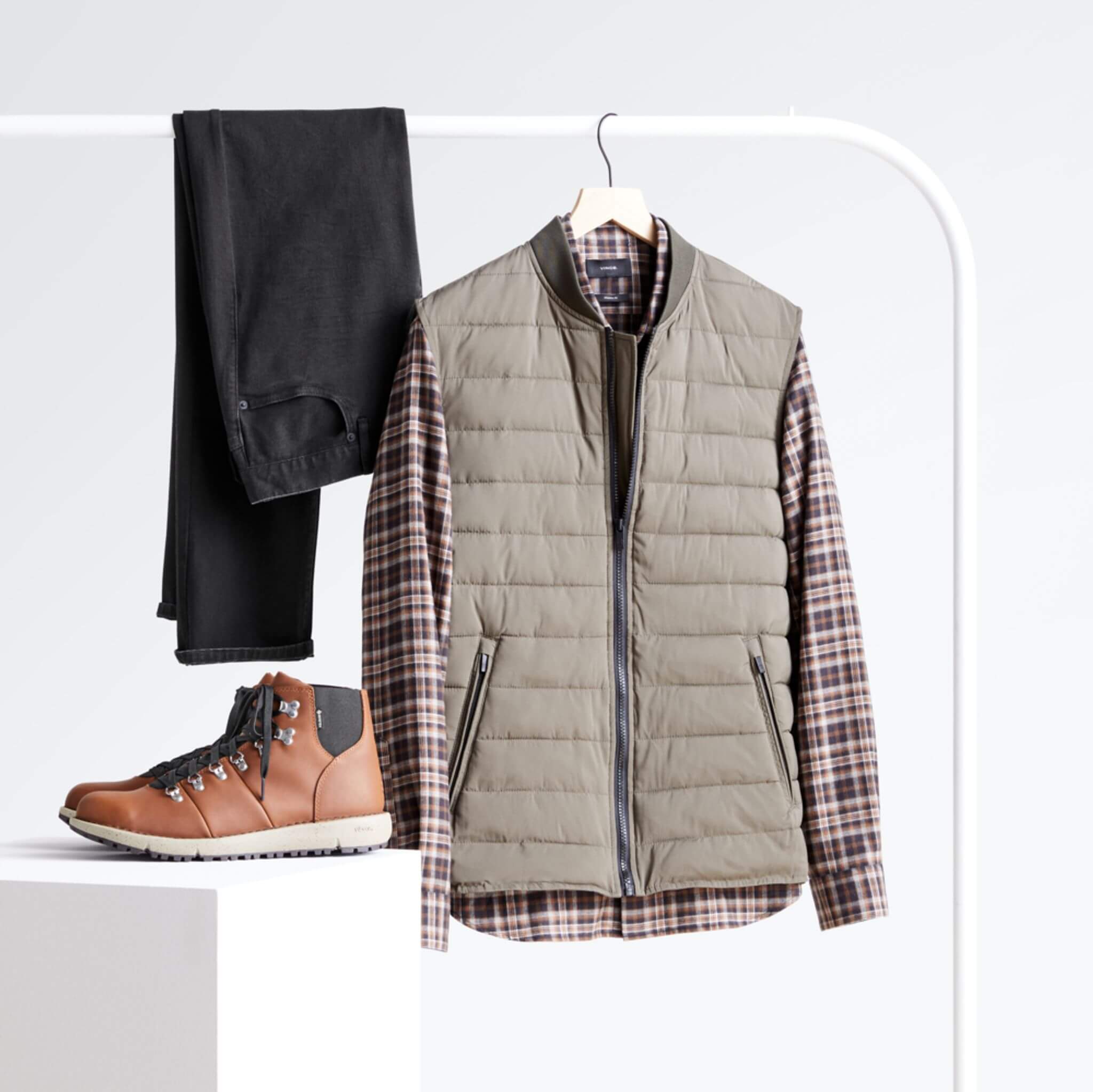 Keep it Casual
We'll be upfront—the brown shoes and black pants rule works best for more casual wear. Think black jeans with brown chukka boots or stretch chinos with cognac loafers. A lighter shoe automatically gives a more casual vibe—so do keep your darker brown shoes reserved for your business casual wear.
Contrast is key
The first step in wearing black pants with brown shoes? Contrast. Wear a light brown, camel or cognac shoe to complement your black pants, all while maintaining a sharp contrast between your pants and shoes.
Match your shoes to other items
Coordinate your shoes with a matching brown belt, or add in a lighter brown hue elsewhere in your look—like with the print in your shirt, your socks or even the buttons on your shirt.
Ready for some new brown shoes and black pants? Take your style quiz, order a Fix and have this duo delivered straight to your door. When you schedule a Fix you'll receive five curated pieces that you can try from the comfort of your own home. Shipping, returns and exchanges are always free. It's as simple as that.