No taboos here. Not only are black and navy shades ultra-versatile, but they're also an easy way to add a contemporary vibe to your work and weekend attire.
Here's how to wear black and navy together.
Quick Review: The Colors You Can Wear Together
Before we dive into outfit ideas, let's do a quick overview of how neutral colors work. A neutral is any of these colors: black, brown, grey, navy, tan and white. Color pairings are essentially broken into two camps headed by the mega neutrals of black and brown.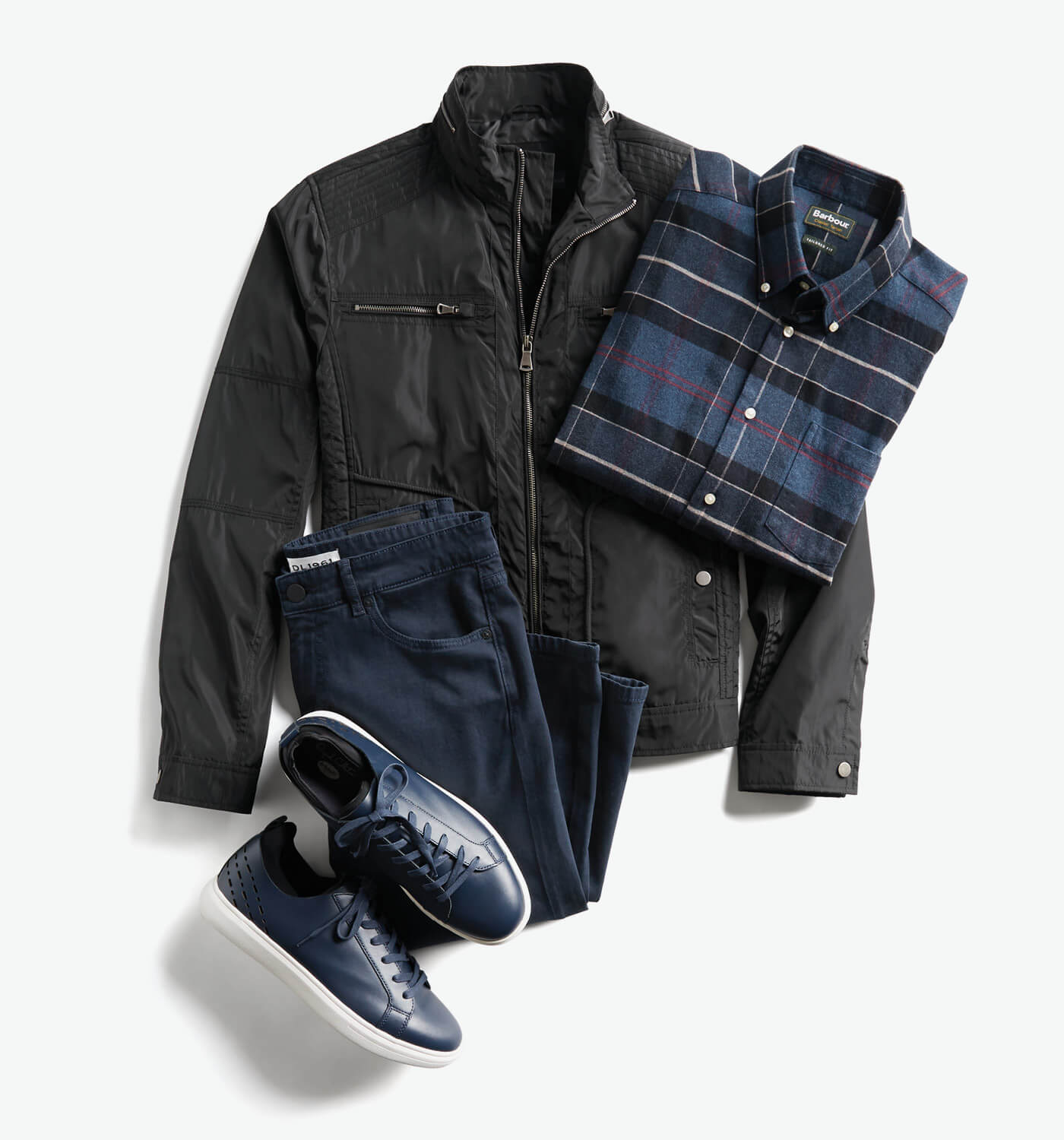 Navy

Tan

Cream

White

Burgundy

Red

Olive

Green

Purple

Salmon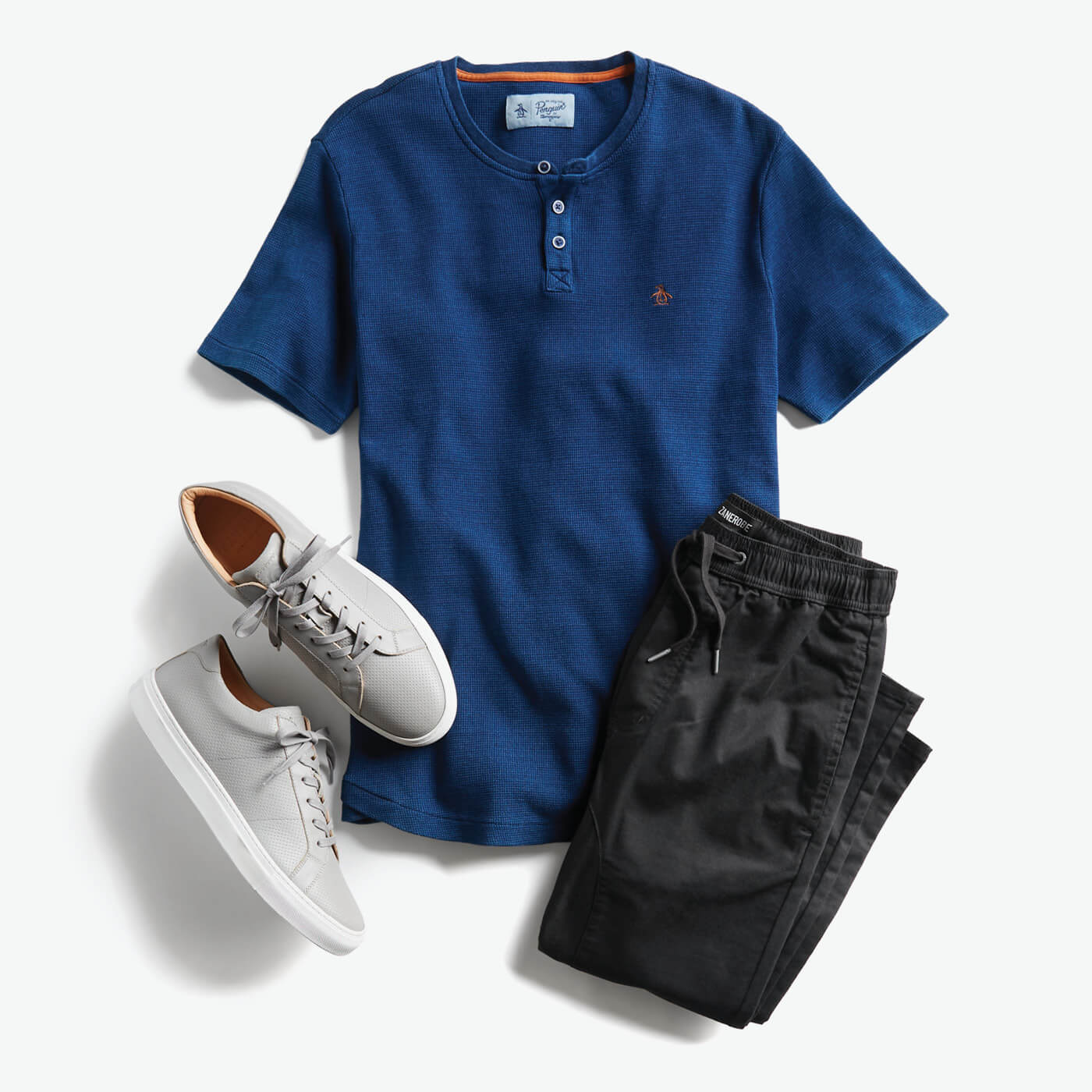 Colors you can wear with black:
Navy

Grey

White

Burgundy

Olive

Purple

Red

Green
Stylist Tip: Occasionally, you can wear black and brown together, but only if there is a significant contrast in the shades and you're going for a more casual look.
As you can see, black and navy are in the same family and can be worn together, so feel free to embrace this pairing to your outfit preferences. Remember to stick to three colors maximum in your outfit: black, navy and one more neutral (if desired).
Try These Black & Navy Outfits
A black and navy ensemble is a lot easier than it sounds—you'd wear navy jeans with a black t-shirt or hoodie, right? For work and slightly less formal occasions, simply anchor with black or navy bottoms and build your look from there.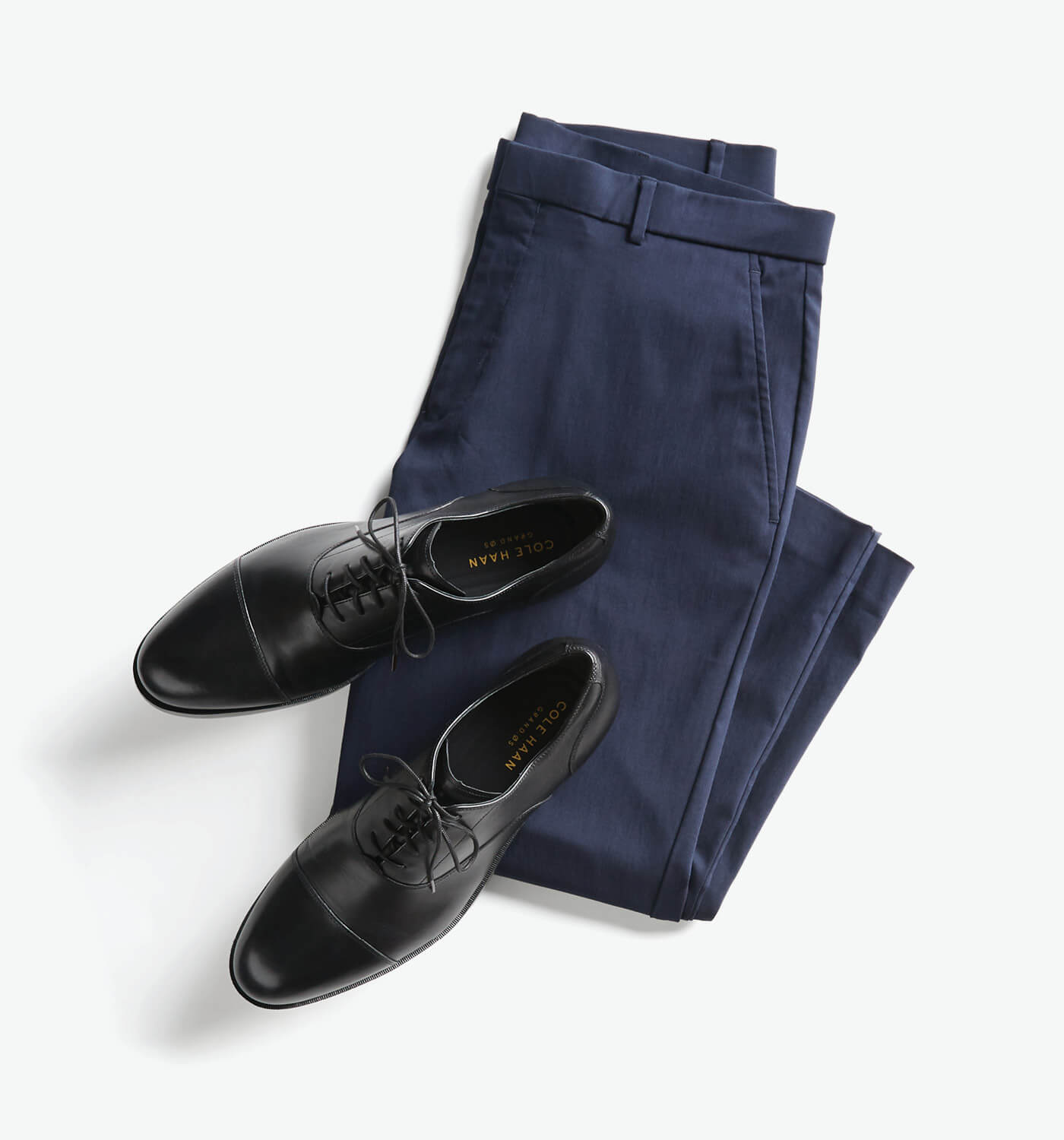 Work
Black dress pants + navy blazer + black oxfords + black or navy dress shirt

Pinstripe navy pants + black dress shoes + black button-up

Black dress pants + black loafers + black and navy printed dress shirt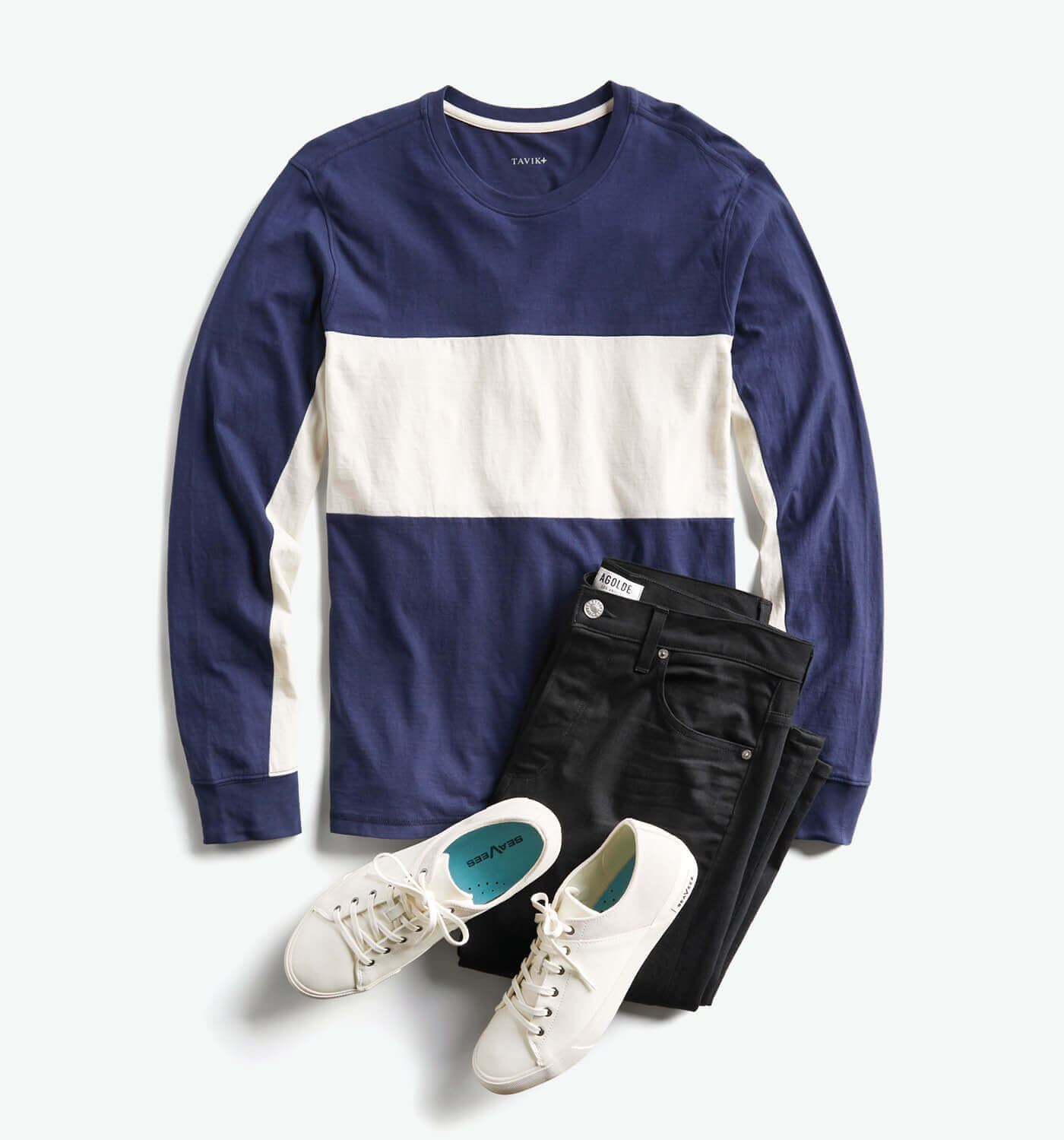 Weekend
Navy polo + black jeans + black sneakers

Navy jeans + black t-shirt + black bomber jacket

Black jeans + navy sweater + black Chukkas
When to Use Caution
Basically, you'll only need to watch out for a black and navy combo is when the navy garment is so dark it's almost black—and then you're veering into ninja territory. The key to these two colors working together is contrast, so be sure that your navy item is very clearly in the blue family.
Now that you know how to pair black and navy together, are you ready for our expert stylists to add new navy and black pieces to your wardrobe? Take your style quiz, schedule a Fix and have five curated pieces delivered straight to your doorstep. Shipping, returns and exchanges are always free.