Setting the tone for your New Year's Eve starts with getting the tone of your outfit right. Whether you're at the bar with the guys, schmoozing with colleagues or trying to impress your date—your look will depend largely on where you're ringing in the new year. We've got you covered with style tips for the different parties on your list.
Black Tie Affair
If you ever needed an excuse to dress to the nines, a fancy New Year's party is the night to go all out. Depending on dress code, queue your traditional black tux for this soirée. If you don't have one handy, a black suit with a crisp white button-down and a black bow-tie will do the trick.
Smart Casual
Heading to a party and unsure of what the dress code is? Play it safe by leaning toward a semi-formal look. You don't want to wear your fanciest clothes, but you want to stand out. If your style is more classic, a pair of chinos with dress shoes and a shawl collar sweater will look sophisticated and stylish. If you're more modern, you can't go wrong in all black. Add texture for depth—like a subtle pattern on your button-up—to highlight a skinny black tie.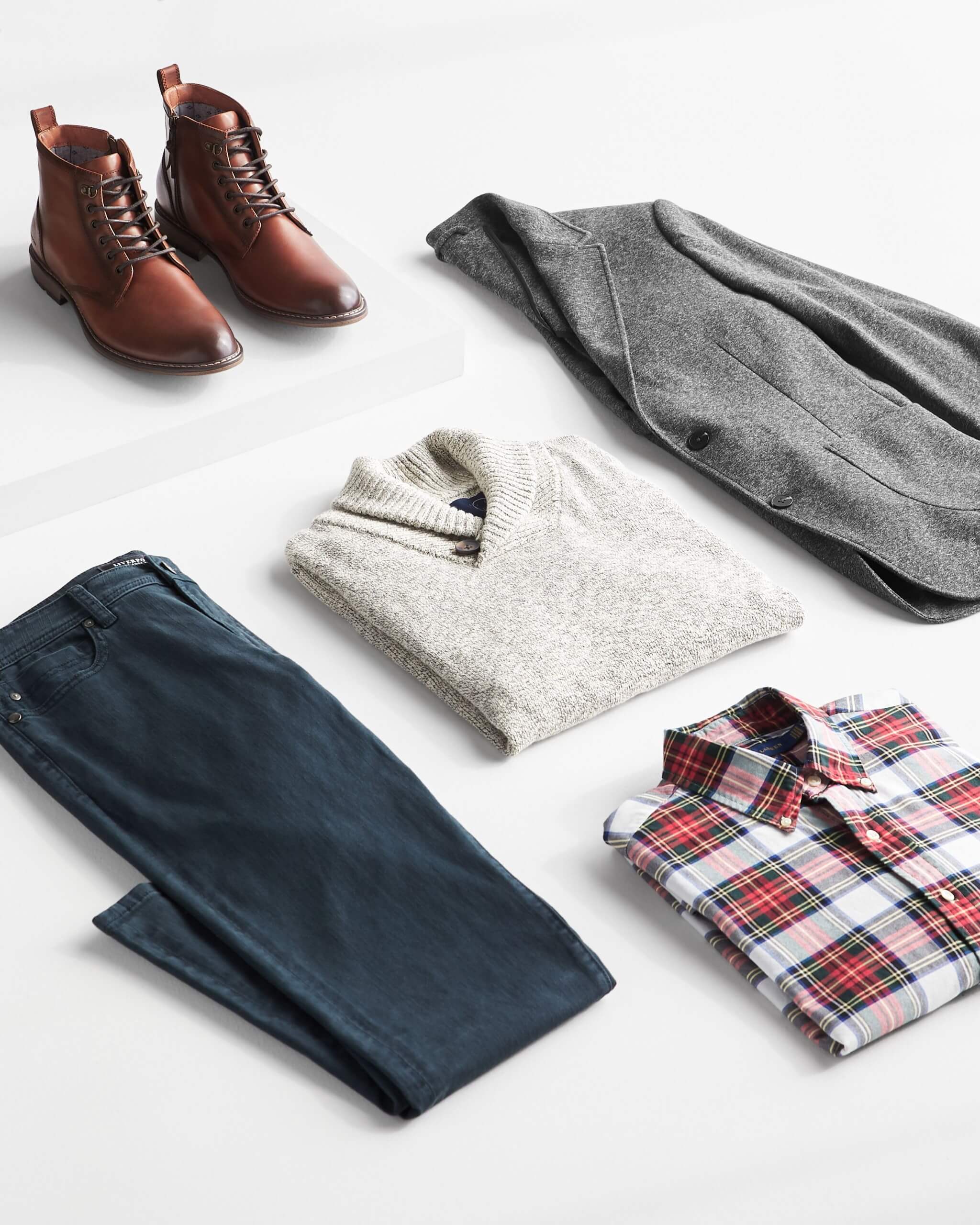 Casual
When you're counting down at house party or chilling with the family around the TV, opt for a festive casual look. A dark pair of jeans worn with seasonal colors should be your go-to. Try a simple pullover sweater or classic cardigan layered over a casual button-down. Don't forget to take the weather into account and wear an outer layer.
What better way to welcome a new year than a festive new look? Let our expert stylists know what you have planned for New Year's Eve and they will send stylish options that will be perfect for wherever the night takes you. Take your style quiz, schedule a Fix and have 5 curated pieces delivered straight to your door. Shipping and returns are always free.