Keep scrolling to learn how to layer for chilly, cold and freezing weather.

1. Active night out
Whether you're taking a walk around town to check out the holiday lights or grabbing a casual dinner, make sure your outfit has the versatility to keep up with your night—you never know when you'll need to strap on a pair of ice skates if the opportunity arises. Wear a hooded base layer under a plaid flannel for added warmth, then top it off with a dark waterproof jacket, sneakers, and jeans to take on any winter adventure.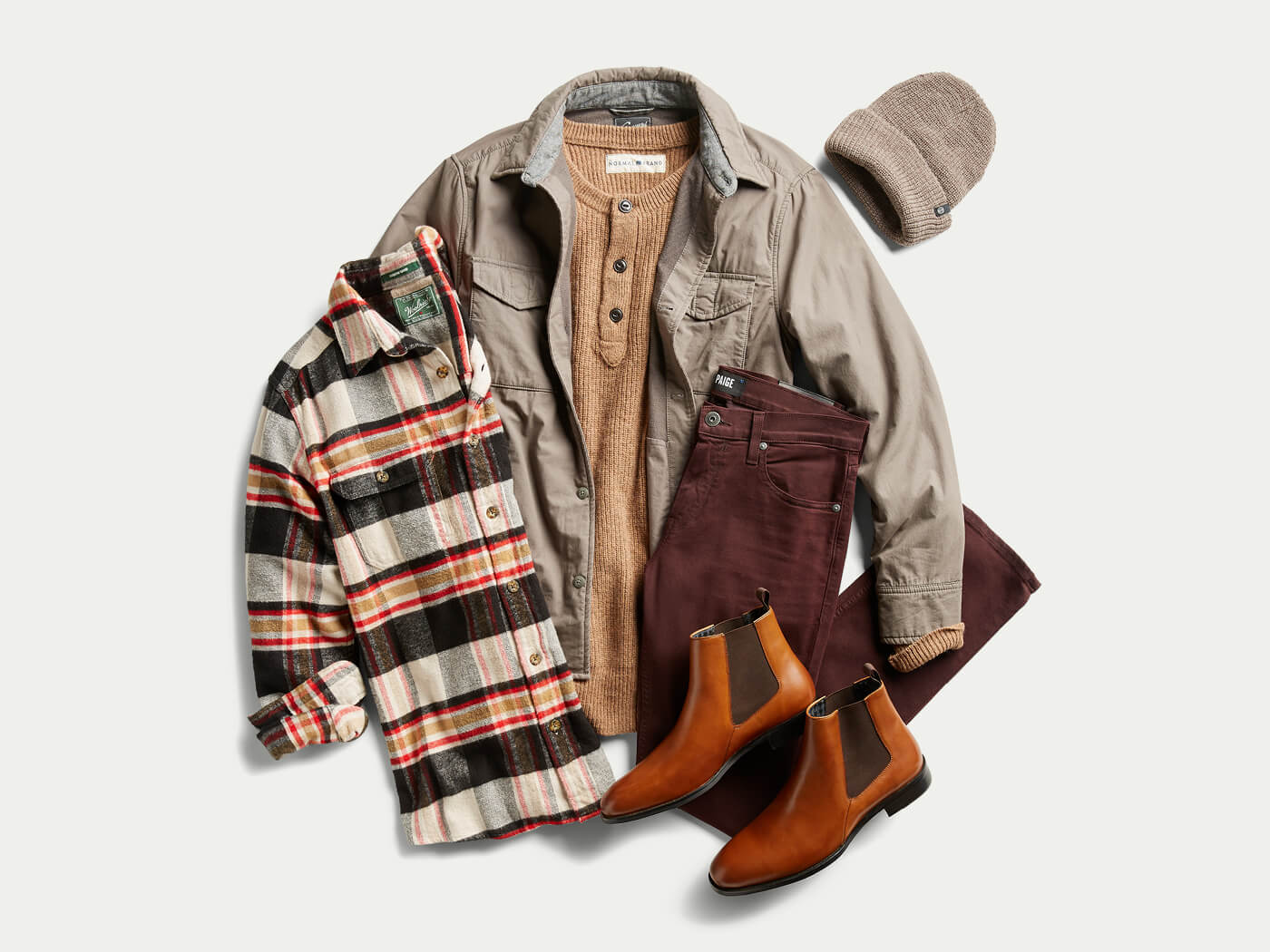 2. Casual Errands
Those last-minute gifts aren't going to buy themselves. Stay comfortable while running errands by layering a henley under a thick flannel. Pair with colored jeans and boots for a casual, sophisticated look—don't forget to stuff a beanie in your back pocket in case the weather takes a turn for the worse.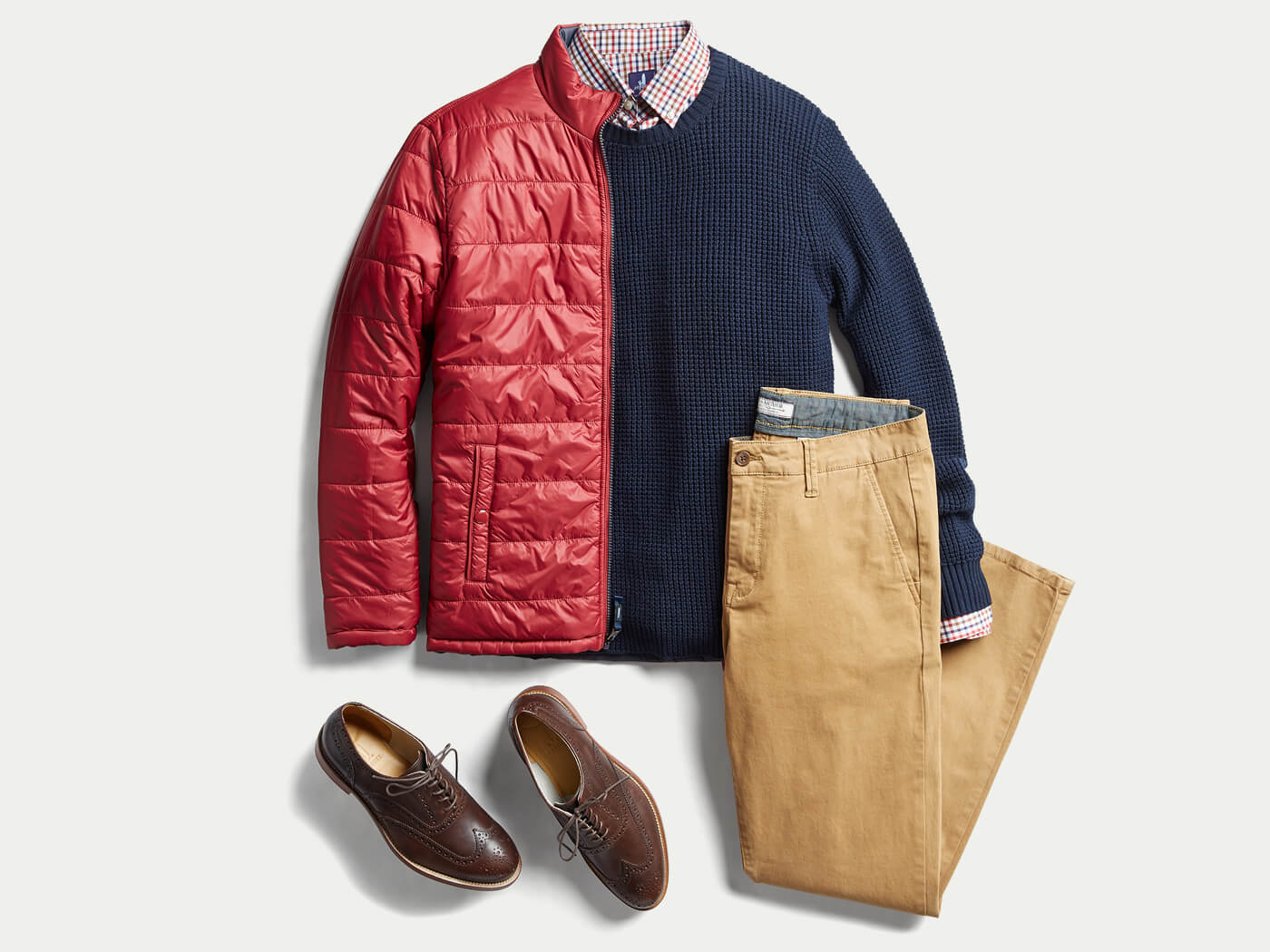 3. On The Clock
Conquer your morning commute and look smart at work by layering an oxford shirt under a wool sweater with khakis and brown wingtips. Throw on a lightweight puffer jacket (have fun with the color) and you'll be ready to take care of business in the boardroom during the day, and in the billiards room at night.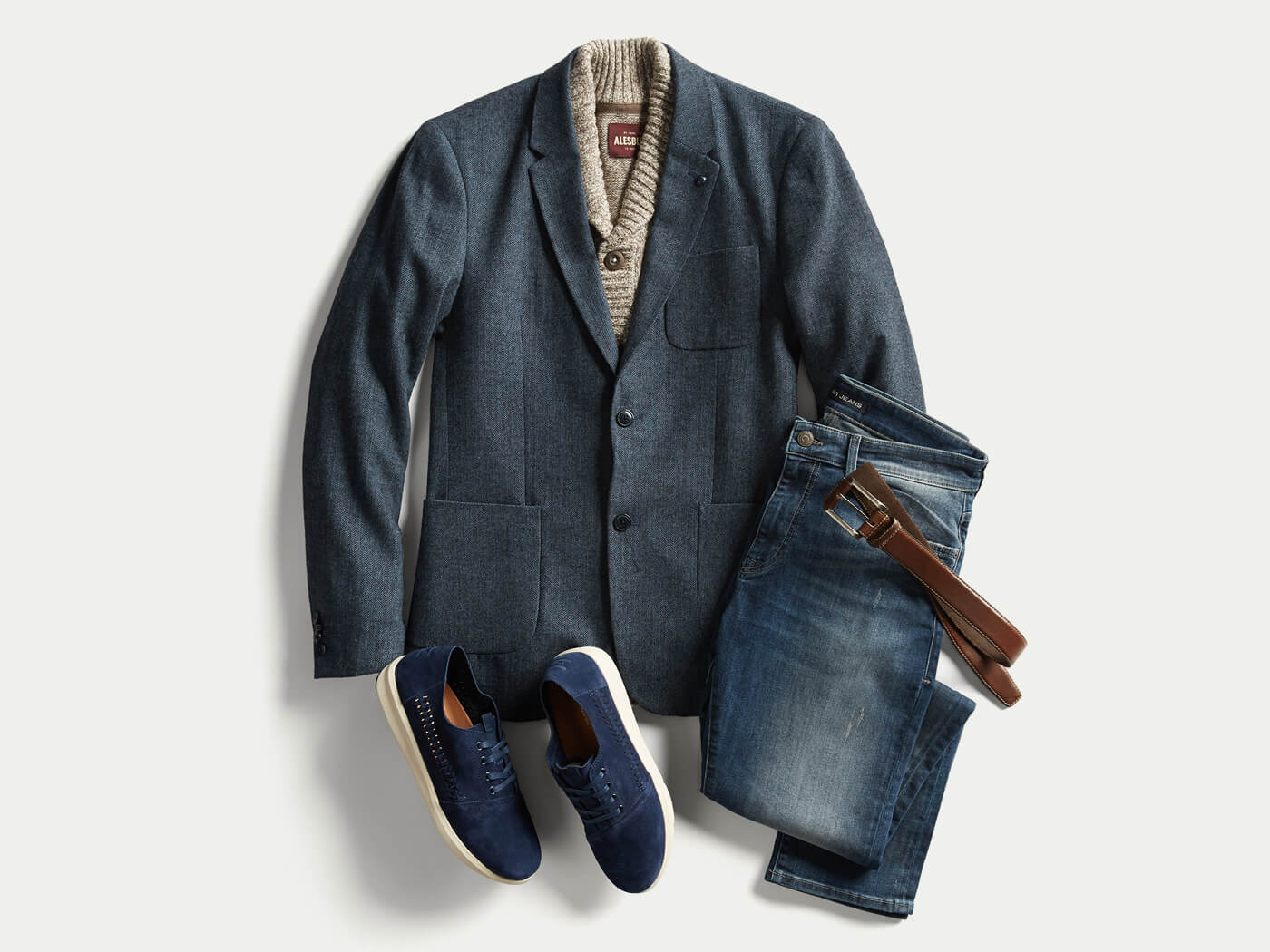 4. Holiday Party
It's like clockwork—before you can even digest from Thanksgiving dinner, holiday parties begin. For a more casual party or a night out with that special someone, wear a ribbed sweater underneath a wool sport coat. Keep it simple with sneakers and jeans for a laid-back look.
How are you layering up this winter? Tell us in the comments!