A strong foundation is the key to sustainable style, and underpinning your looks with the right underwear should be an effortless task every time you get dressed. If you're ever feeling befuddled about what to wear under your bottoms, you can count on these tips to guide your way into effortless styling.
Here's what to pair with your boxers and briefs!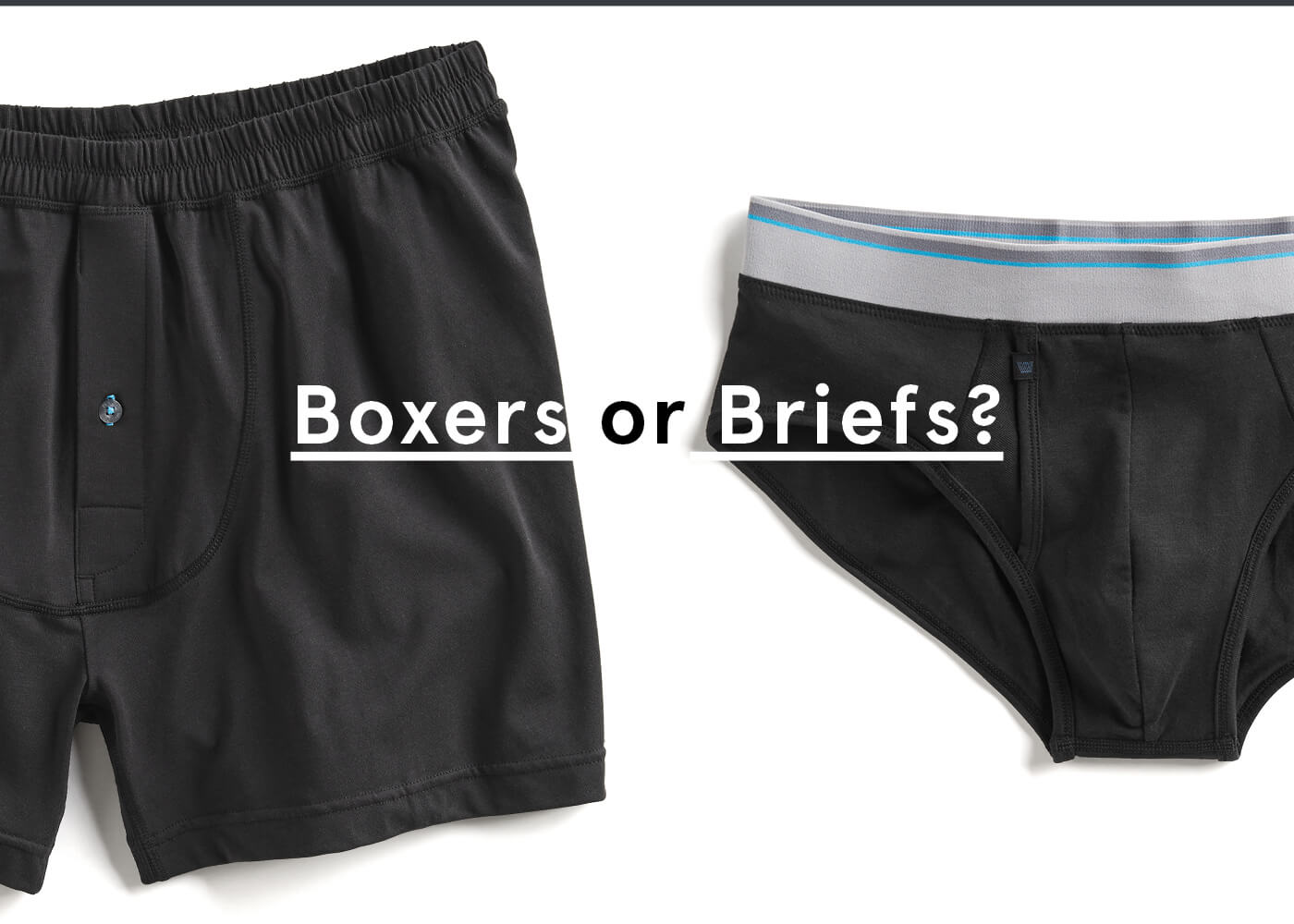 Wear Boxers with Loose Bottoms
Boxers are as laid-back as it gets. They're great for lounging around the house and can be worn under your relaxed-fit jeans or chinos. Since they don't offer support, make sure to avoid them on your most active days. Wearing shorts? Just make sure they're longer than your underwear; if necessary, break away from your traditional boxers and opt for shorter ones in a slimmer cut.
Wear them with:
Relaxed-fit jeans and pants

Longer shorts in a regular fit

A cup of coffee and the Sunday paper
Wear Briefs (or Boxer Briefs) with Slim Bottoms
Whether you're dressing up for a formal occasion or heading out for a night with the guys, both briefs and boxer briefs are your guys when you're wearing straight, slim or skinny bottoms. Wear them with anything from your slim-fitting jeans to your straight-cut chinos and tailored dress pants. Not only do these add extra support, but the more fitted style of the boxer brief reduces bunching and ensures a more streamlined look from waist to hem.
Wear them with:
Skinny, slim, straight or relaxed-fit jeans and pants

Medium-length shorts in a slim or regular fit
Wear Boxer Briefs with Activewear
Gearing up for your Saturday morning run? Often on call for an after-work pick-up game? Boxer briefs are a go-to option for most sports, since they offer more support and moisture wicking, and the longer length prevents chafing caused by your shorts.
Stylist Tip: Choose a pair that's about the same length as your shorts so there isn't any extra shorts material rubbing against your skin.
Boxer briefs are also fuss-free: when cooler months hit and you're at the gym in workout pants, boxer briefs won't wad up while you're perfecting your squats.
Wear them with:
Athletic shorts

Track pants
At the end of the day, you wear your comfort along with your confidence. Whether it's boxers or boxer briefs, make sure your underwear is accommodating to your own personal comfort and style. If you're on a mission to find out which you prefer? We'll help you get to the bottom of it. Simply take your style quiz and check out the Extras section when you schedule a Fix. Shipping and returns are always on us.