How to Dress for Weekend Errands
Comfort is key when it comes to conquering your weekend to-do list. Whether your days "off" consist of getting the car washed, shuttling kids to soccer games or working on the house, grab a relaxed pair of jeans, a crew neck T-shirt and a lightweight puffer jacket to keep warm. Grab a pair of sneakers and you're out the door.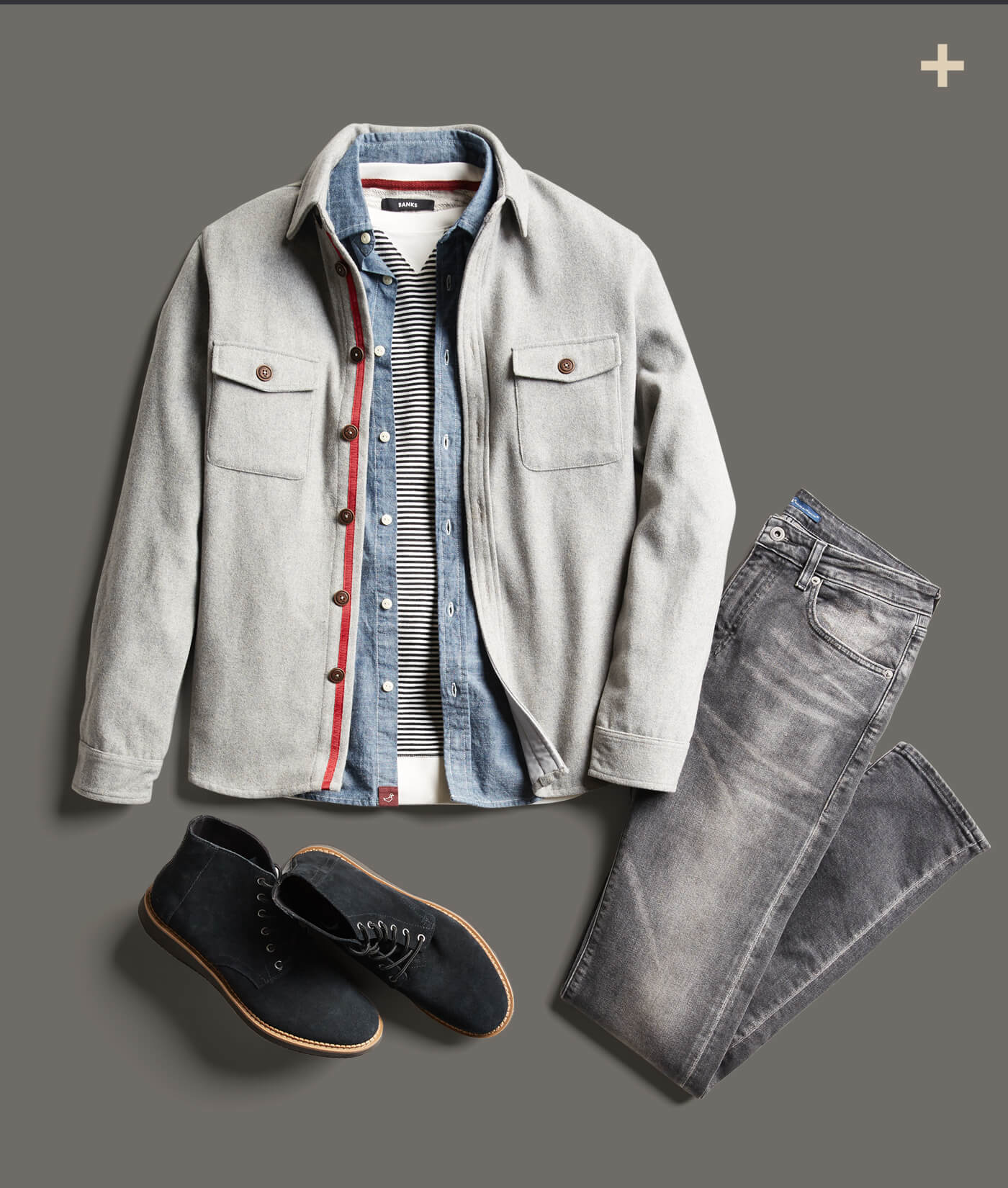 How to Dress for Happy Hour
Cheap drinks on the docket? Trade in slacks for a pair of grey jeans (black works too) and layer over your favorite sweater with a chambray button-up under a heavyweight flannel. Cheers!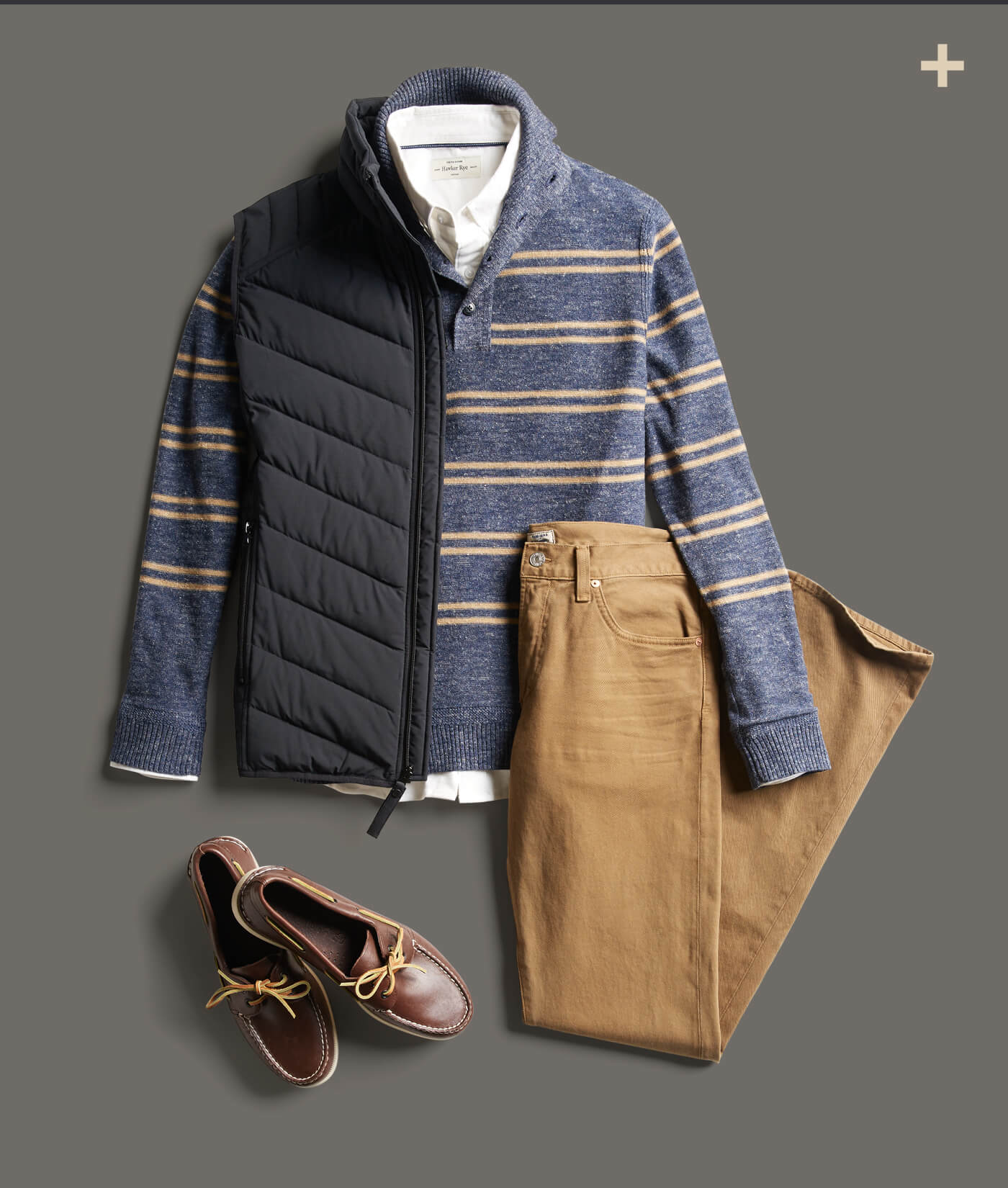 How to Dress for Game Day
You don't have to be the jersey-wearing, face-painting type to prove you're an avid fan. While team colors are a general requirement, bad style shouldn't be. Go for a pair of khakis paired with a mock neck sweater to cheer on the team. If you're feeling like an extra prep in your step, try out a pair of boat shoes—but sneakers work too. You're ready to start placing bets.  
Ready for the weekend? Take your style quiz and order a Fix. We'll take it from there with a five-item Fix curated just for you. Keep what you love and send back the rest. Shipping and returns are always free. It's that easy.