Read on for 6 easy tips on how to wear spring colors.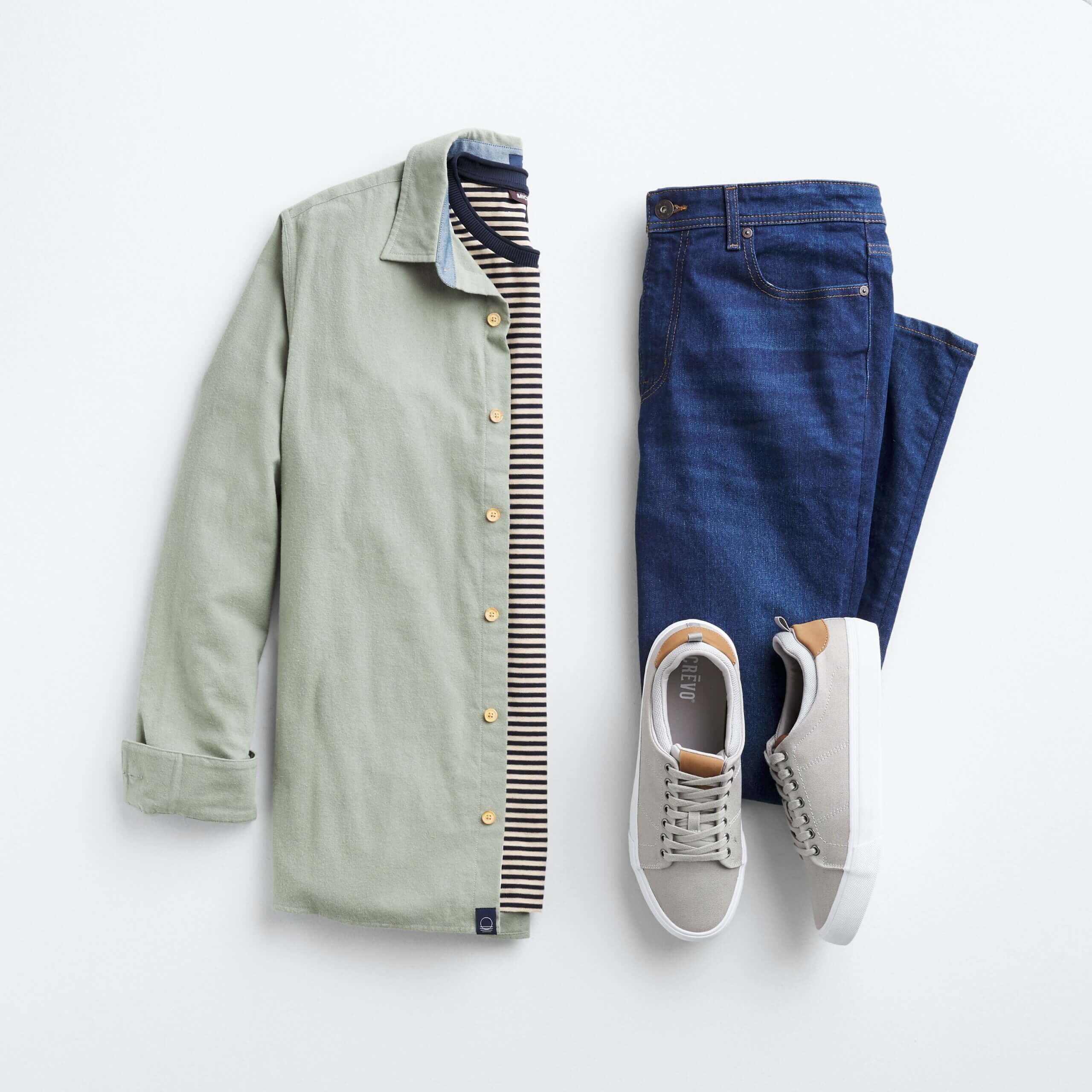 1. Lean on complementary colors.
Half the battle is finding two shades that look really good together. Earth tones are a great place to start, and feel naturally spring-y. If you normally wear a lot of brown, try adding green for a subtle nod, or if you're ready to hit the ground running, opt for energetic oranges or yellows. Either way, if the colors you picked look harmonious, you're on the right track.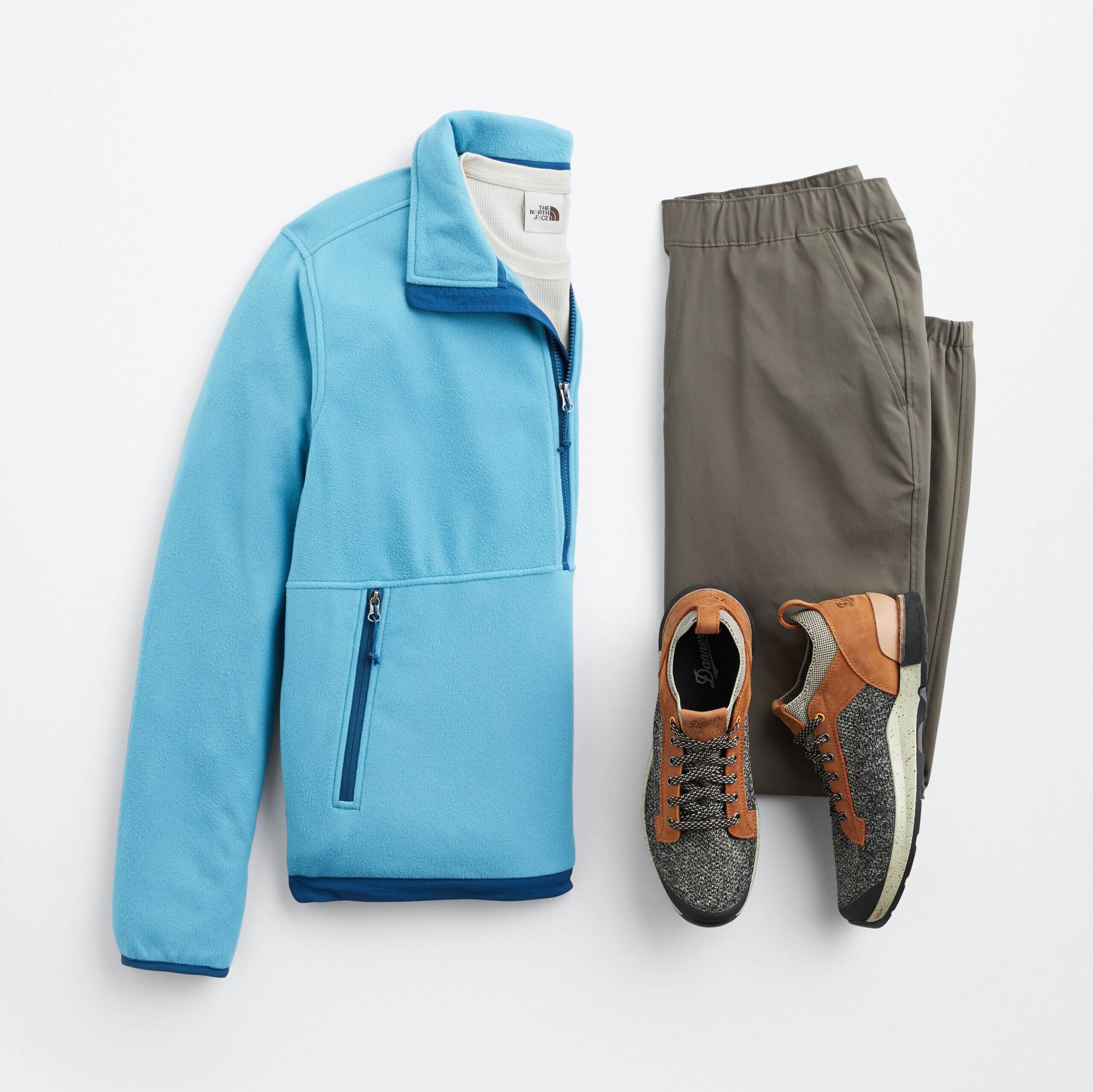 2. Liven up your trusty basics.
Switch up your routine look with an outer layer in a more optimistic color instead of the usual black, brown and gray. It'll bring a fresh take to the everyday and can make an otherwise plain outfit pop. The best thing is, since there are so many different styles of jackets, hoodies and pullovers, it's easy to find one you'll want to live in all season long. Just make sure every piece you pair with it plays well together (see tip 1) all the way down to your shoes.
3. Keep it light up top.
Now's your chance to shed a few layers and lighten it up at the same time. Add interest to your shirt rotation with a bright option to show you're game for what may seem challenging to get right. Keep everything solid so it's easier for items to work together, and add outerwear that shows off your bold color choice, keeps your core warm and lets in air to prep for spring's weather swings.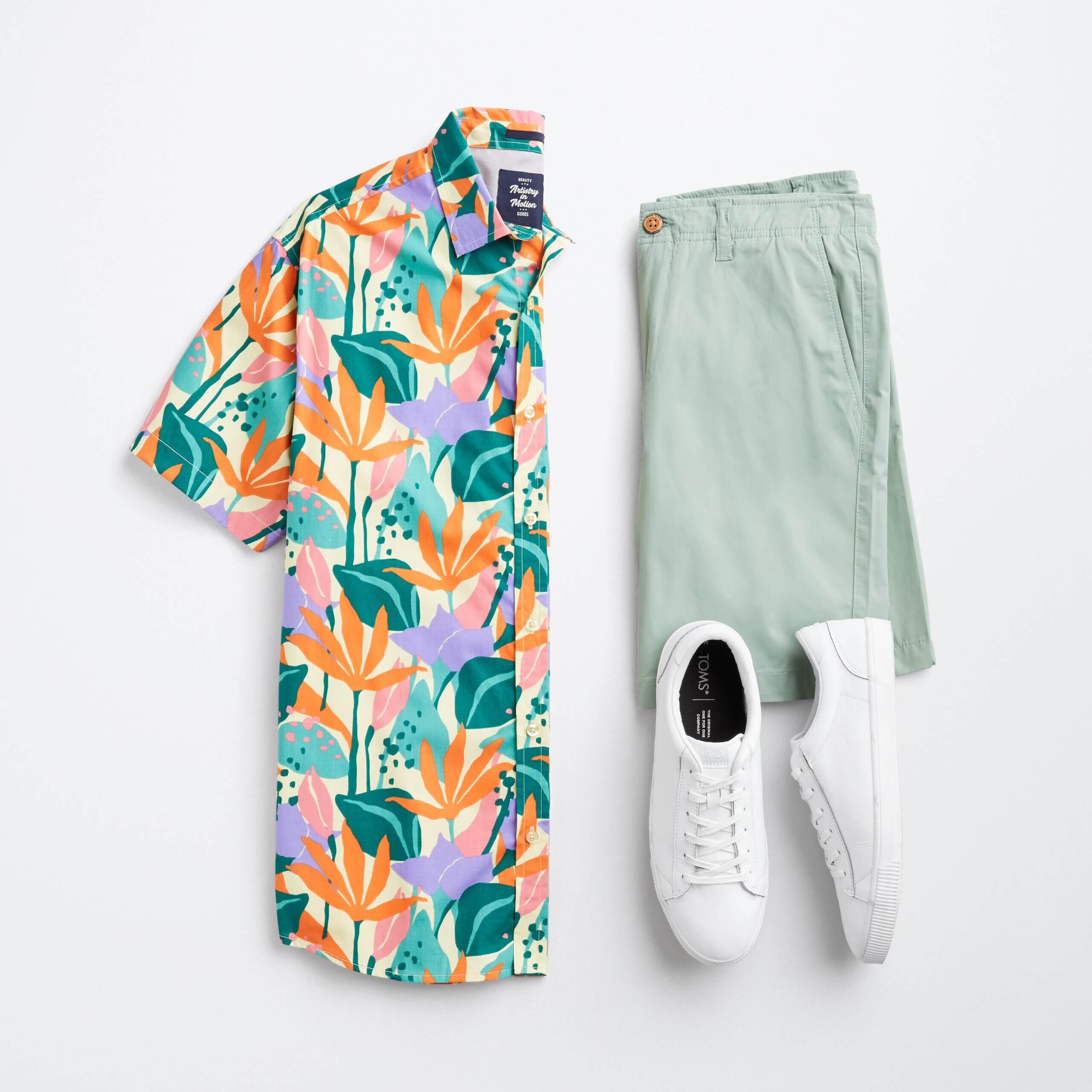 4. Go all out with a fun print.
Spring is about newness, and nothing is a conversation starter like a printed shirt with say, burgers all over it. A little loud? Sure, but now is the time to test the waters. People might actually thank you for brightening their day (maybe). Round out your statement piece with softer tones and shoes that purposefully accent one of the colors in your shirt to reinforce that you're just going for it.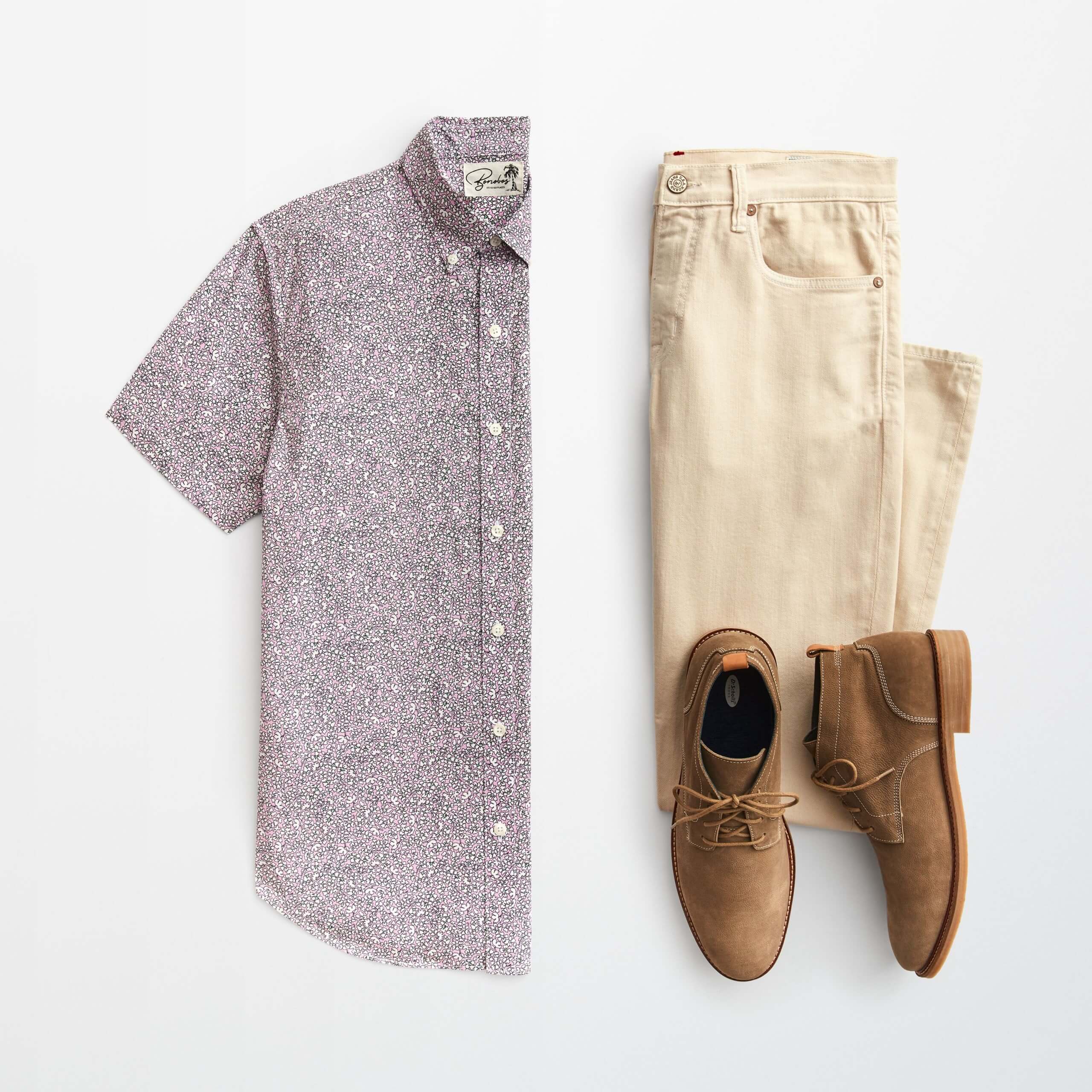 5. Pull off pink (or close to it).
There are different degrees of wearing pink, but all are up for grabs with the proper execution. A 9 to 5 look is the way to go if you're unsure of where to start. Pick a patterned button-down shirt that has pink (or coral or a washed-out red) as well as a complementary color such as light blue. Pair your shirt with the usual suspects, and remember to go for slimmer cuts to keep everything looking sharp.

6. Fully embrace pastels for the weekend.
You're relaxing, maybe running a few errands or just hanging out. It's the perfect time to throw a curveball into your outfit with a pastel or two. It's easier to pull off than you think. Start with styles you already know you like to wear (t-shirts, polos, chinos, sweatshirts), then pick out a few soft-washed, faded shades (try lavender—it goes with a lot of other colors). Throw in a few neutrals to balance it all out and finito.
Are you looking to add pops of color to your everyday look? Take your style quiz and order a Fix. An expert stylist will choose pieces in the perfect palette to complement your wardrobe. Keep what you love and return the rest. Shipping, returns and exchanges are always on us.