Read on for helpful tips on smart ways to look sharp during all of your summer events.
WHAT TO WEAR TO THE BEACH
You're hanging out on the sand or diving headfirst into the waves. Why not go for a tasteful, yet bright pair of swim shorts? It could be a conversation starter, and if anything else, be used as a land marker for friends to find the spot where everyone is hanging out. Since you won't be spending all of your time in the water, complete your look with a comfortable T-shirt in a shade that complements the scenery (blue is always a win) and retro-looking flip-flops. A hoodie in a bold color (that matches your shorts) is great for when the temp dips, and your day goes from beach hang to bonfire huddle.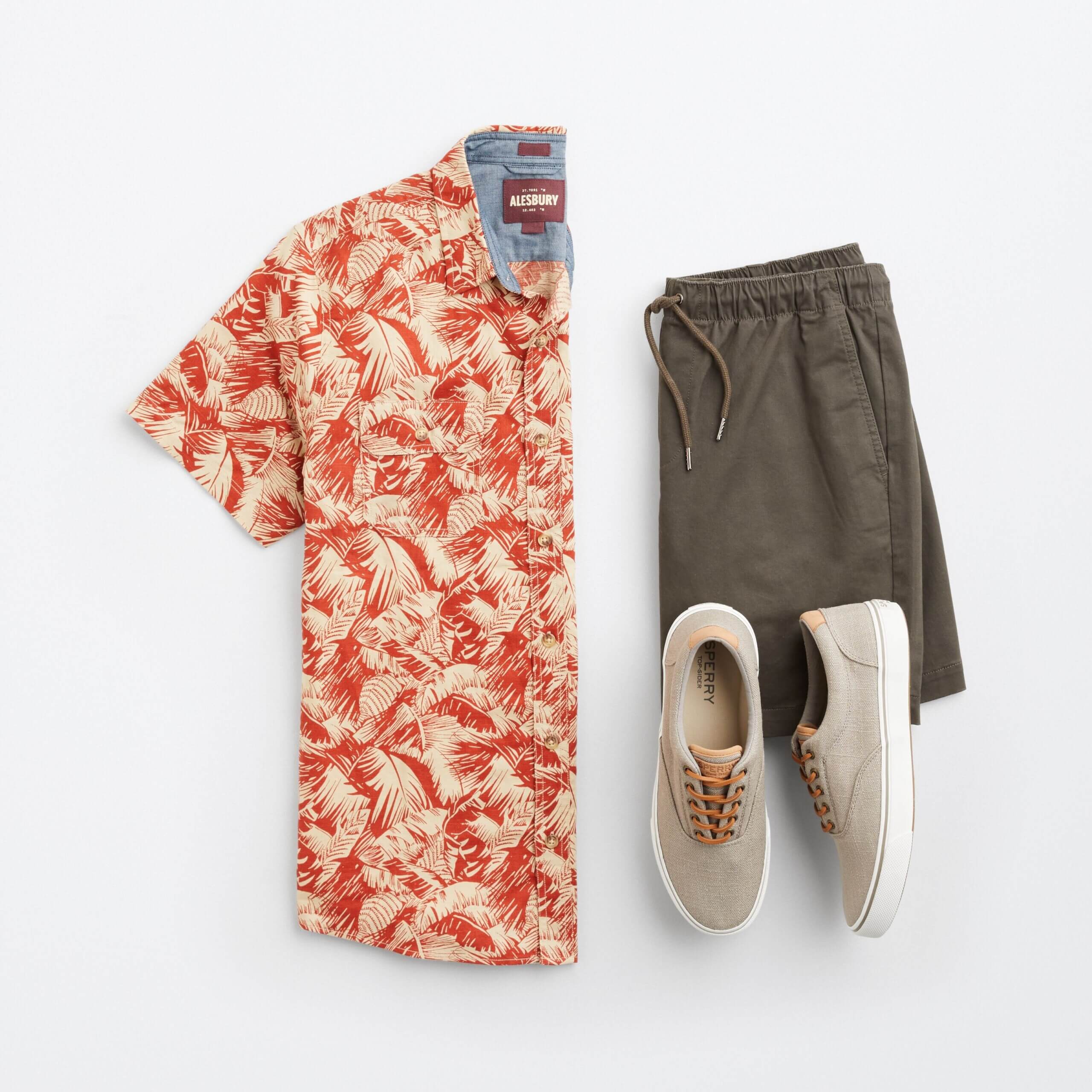 WHAT TO WEAR TO A BACKYARD BBQ
The burgers and hot dogs will be sizzling at the BBQ, but you shouldn't. Your first smart move will be to opt for a breathable shirt in linen or cotton. Linen's light and airy fabric won't cling to you, but instead absorbs moisture and dries quickly. Cotton's natural fiber allows air to circulate and move freely through the fabric, keeping you cool, but beware, if it gets too soaked, it can show sweat. Pair with your favorite flat-front chinos, slide into some casual sneakers—both in neutral colors, especially if your shirt is on the brighter side—and enjoy the food with all the fixings.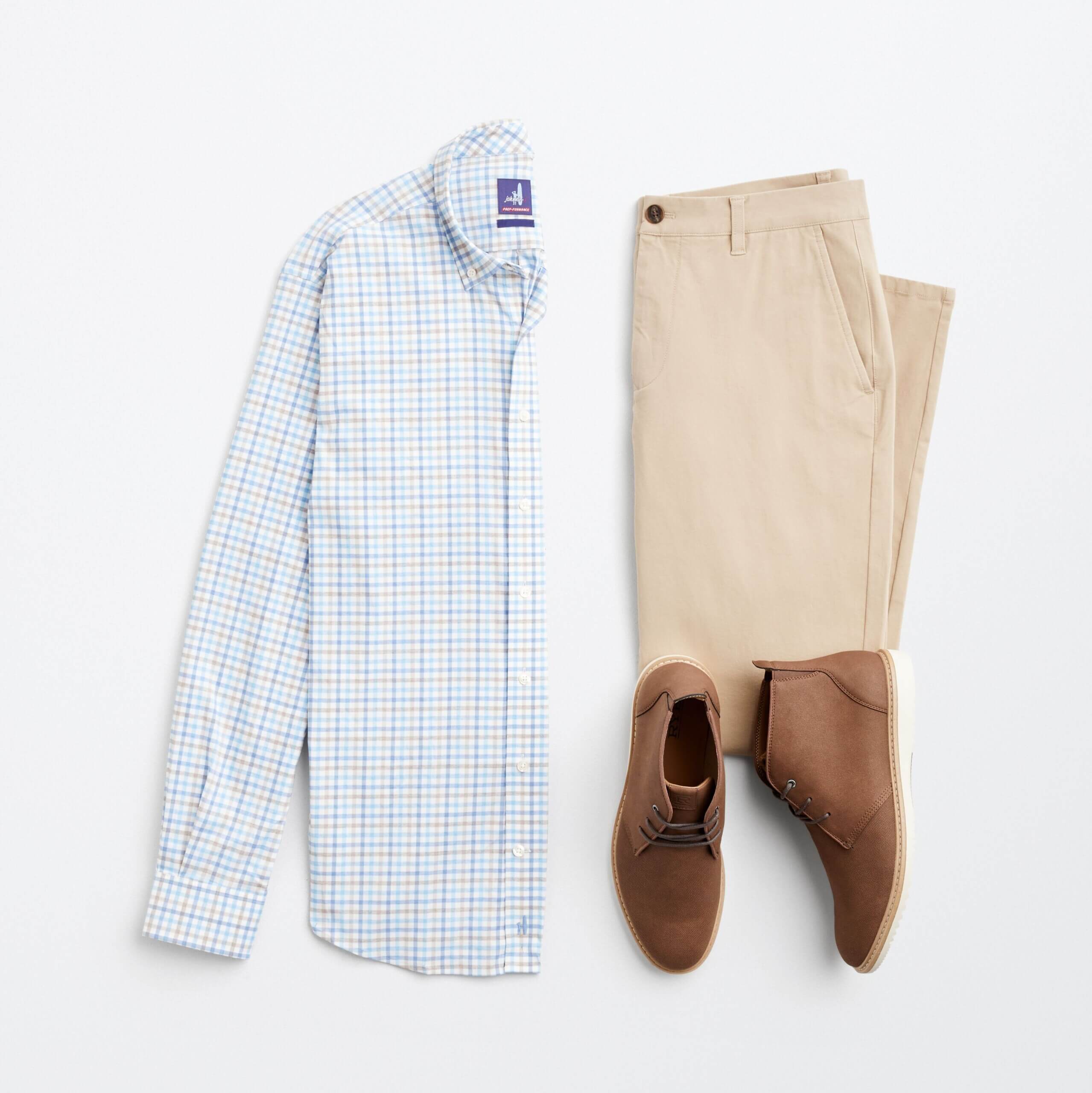 WHAT TO WEAR ON A SUMMER DATE
The main objective is to impress without trying too hard. Pulling off a casual, yet polished demeanor requires a mix of just that—casual and polished pieces. A button-up shirt in a classic pattern will show that you care about how you look, and are taking the date seriously. A pair of soft-washed chinos will show you're owning that relaxed vibe. Add a pair of chukka boots to show that you put thought into it by choosing a clean and minimal style—plus, you'll be comfortable. Just keep it simple, don't stress and everything will fall nicely into place, including the witty banter.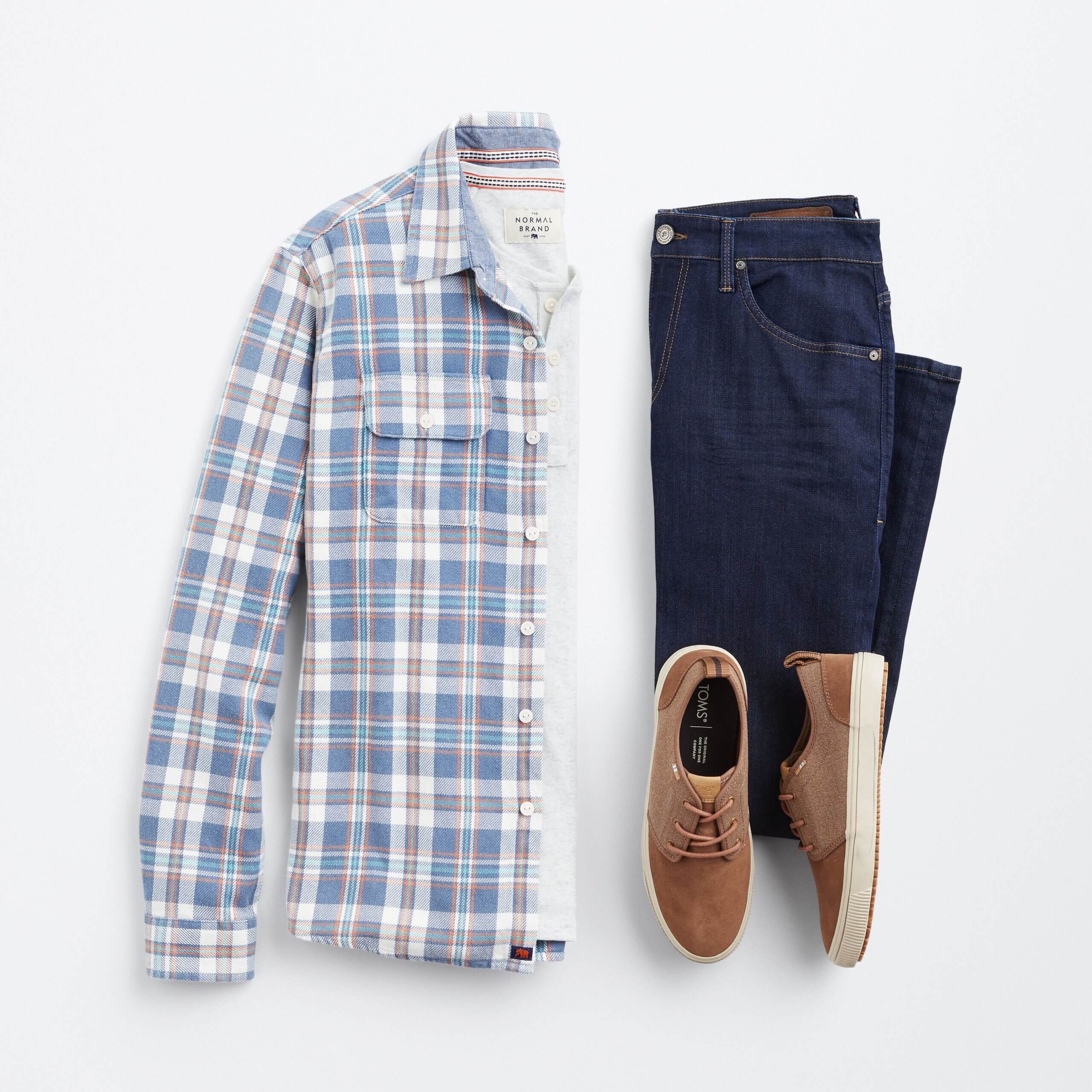 WHAT TO WEAR TO A CONCERT
This, again is a place where casual staples make their debut—but its the next-level version. First, make sure everything fits you well. They're basics, but the wrong fit is an automatic fail. A henley is a step above a plain T-shirt because of the details: the buttons add just enough sophistication (for a T-shirt) and the curved hem says this is not an undershirt. You can push up the sleeves if it gets too hot during the performance. A pair of jeans in a slim fit and the right size (we can help if you're not sure what that is) reads as laid-back, but not sloppy and sneakers in a neutral shade will round out your look.
Ready to test out these different looks? Take your style quiz and order your first Fix. An expert stylist is ready to prepare your closet for all those barbeques, date nights and beach hangs. Simply leave a request note for the styles you're looking forward to the most. Five items will be selected for you that you can try in the comfort of your own home. Easy, right?