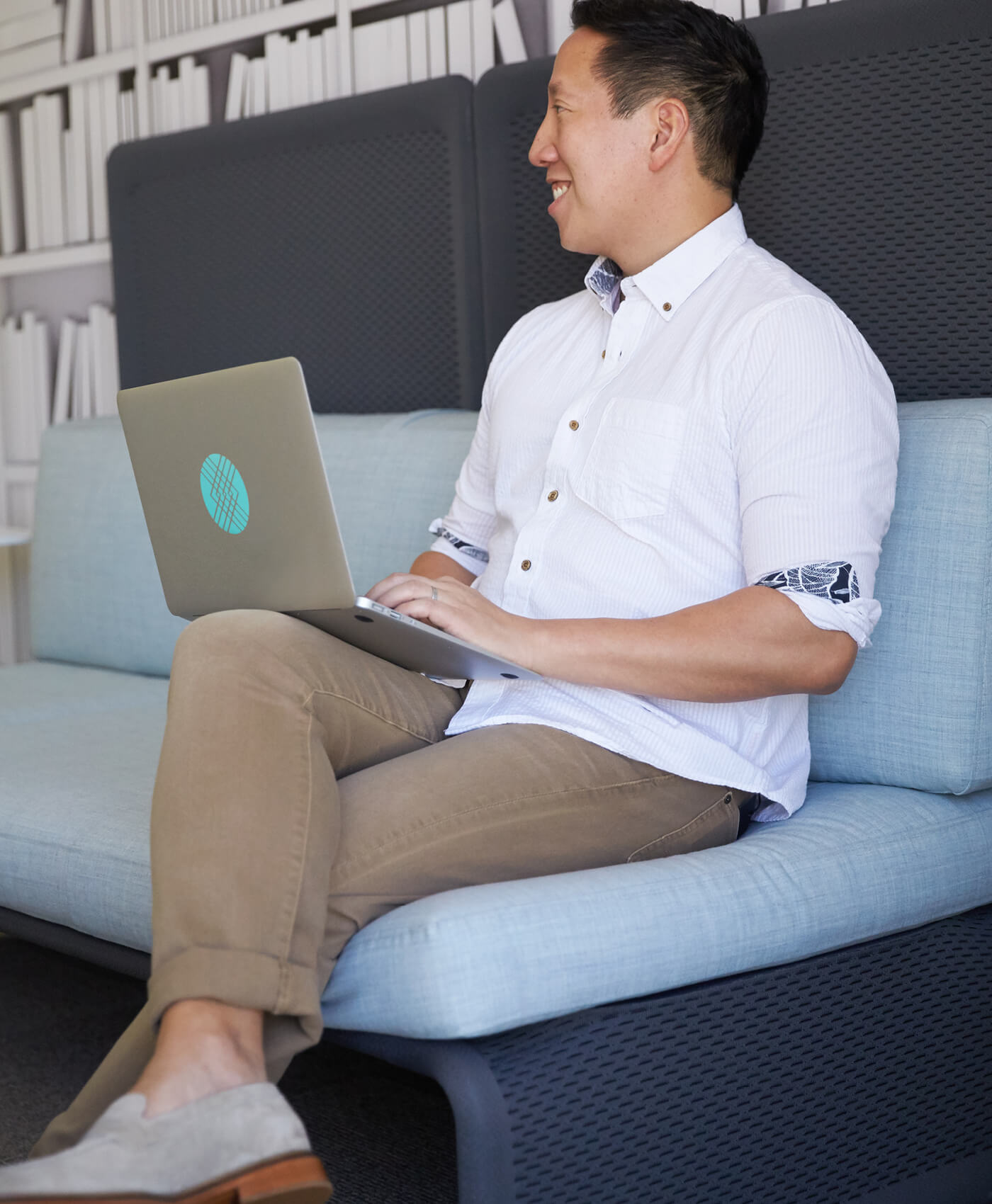 Read on to get style insights from some of our own guys.
MEET MARCUS
Director of Vendor Relations
The People Guy Comfortably-In-Charge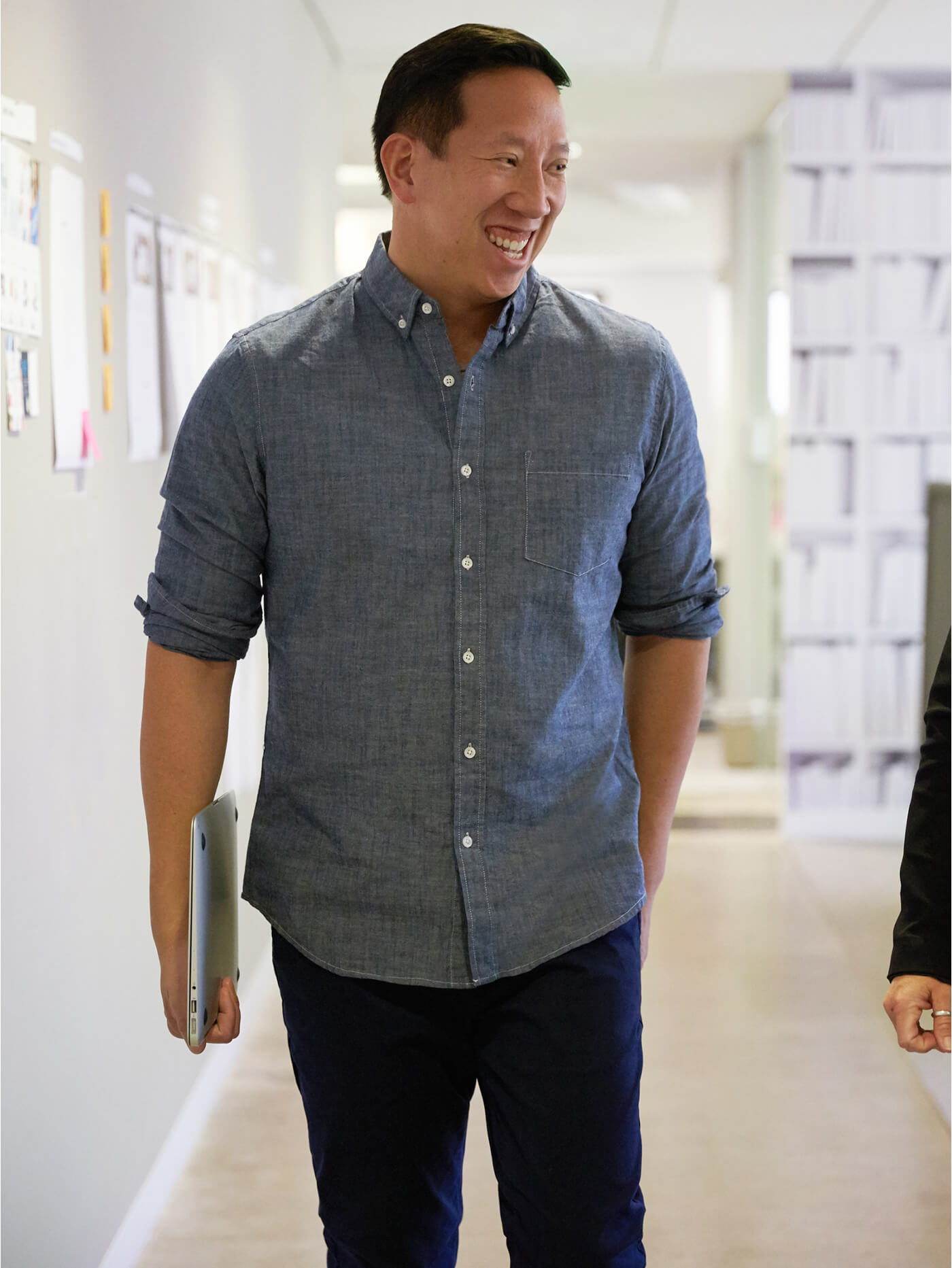 Best part of my job?
I manage responsible sourcing for our exclusive brand vendors―whether it's Hawker Rye or Alesbury―to improve factory working conditions in the U.S. and overseas. We partner with our vendors to learn about the experiences of the people making our clothes. We strive to ensure they create a better working environment in their factories when it comes to health and safety, hours, wages and legal rights.
I chose this above office look because …
Chambray is such a great fabric for summer. It's really easy to pair. I have probably 10 chambray shirts in different washes and fabric weights. You don't have to think about it when you wake up in the morning.
What drives my style …
Having grown up in the Bay Area, I have a California casual vibe.
Any style advice?
Find what you're comfortable in and then find subtle ways to express yourself differently. Try an unusual pattern―or a color combination that might not be completely obvious.
Everyone has personal style. Allow yourself to evolve and try new trends.
Go-To Piece?
Strong-performing long-sleeve woven shirts in different colors and patterns.
In my downtime, I …
Eat a lot! Part of what's special about San Francisco is there's such great diversity in food and restaurants. I also love spending time with my one-and three-year-old nephews who are at a great age right now.
Favorite weekend outfit?
I have so many woven button-downs. Now that it's summer, it's been fun to wear a short-sleeve version. I love playing with patterns and mixing and matching contrast colors.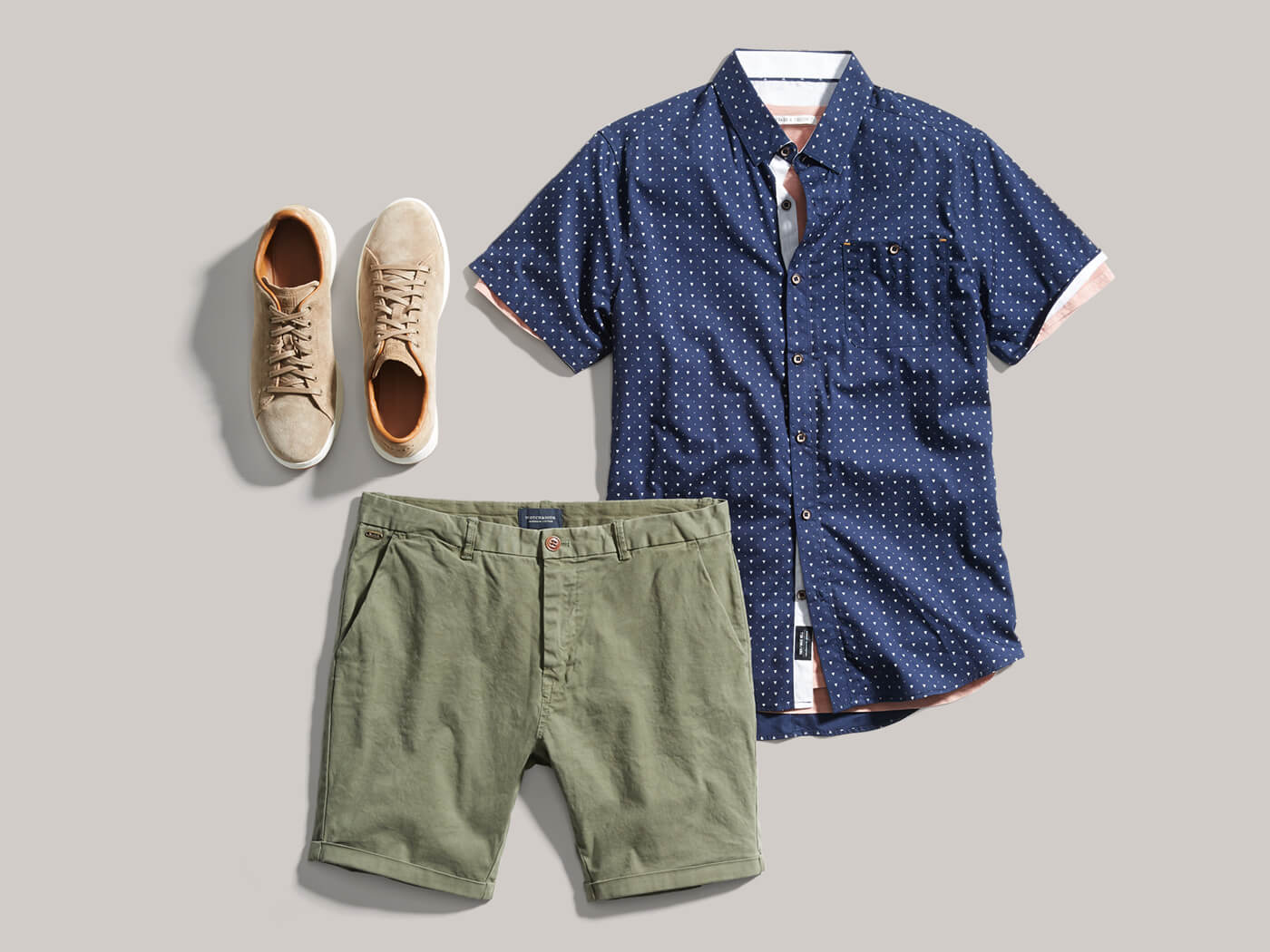 MEET CHRIS
Men's Buyer for Shirts and Sweaters
The Office Rebel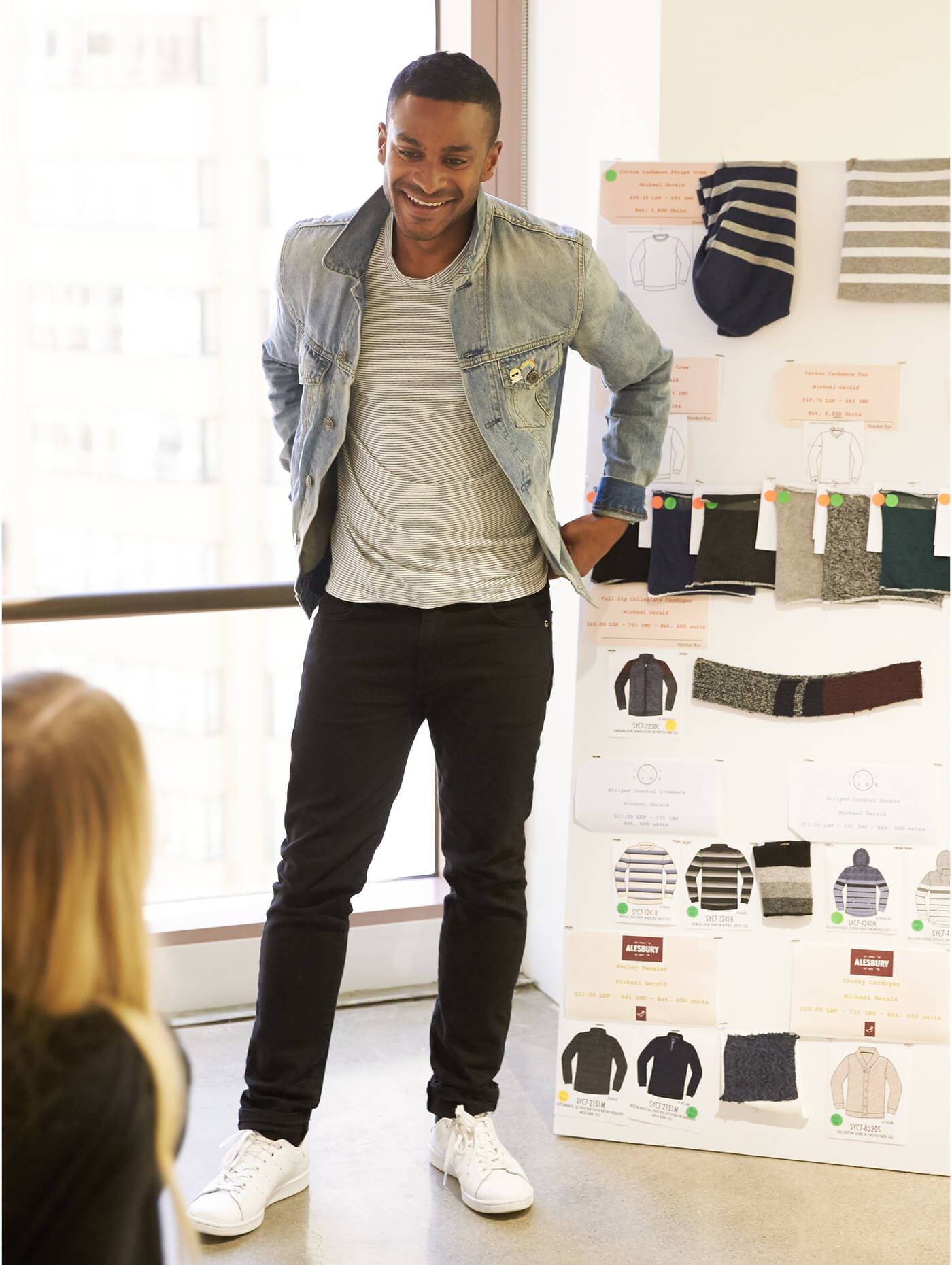 Best part of my job?
I feel like a kid in a candy store with all the product I get to play with.
I chose this above office look because …
Every day at Stitch Fix is different, but what is constant is movement―my clothes have to be versatile and perform. My go-to piece? All-white sneakers. Modern, cool and goes with everything.
What drives my summer style?
Casual, effortless and comfortable with a little bit of a twist. For me, that means wearing a cool, unstructured blazer with a knit-tee―or pairing dress pants and sneakers. I'll even rock a short-sleeve button-up shirt with a suit. Short-sleeve printed shirts, light wash denim and super-soft tees are all summer staples for me. On the weekends, I trade jeans and chinos for cropped pants or shorts.
Any style advice?
Sure, office dress codes exist. Consider bending the rules to suit you, whether it's as simple as a bold-colored tie or a printed shirt.
In my downtime, I …
Travel and explore new destinations.

Favorite weekend outfit?
When this bomber-collar (or collarless) polo shirt came out, I knew I had to try it. I love that the tipping peeks out over my textured sweatshirt. I LIVE in shorts on the weekends.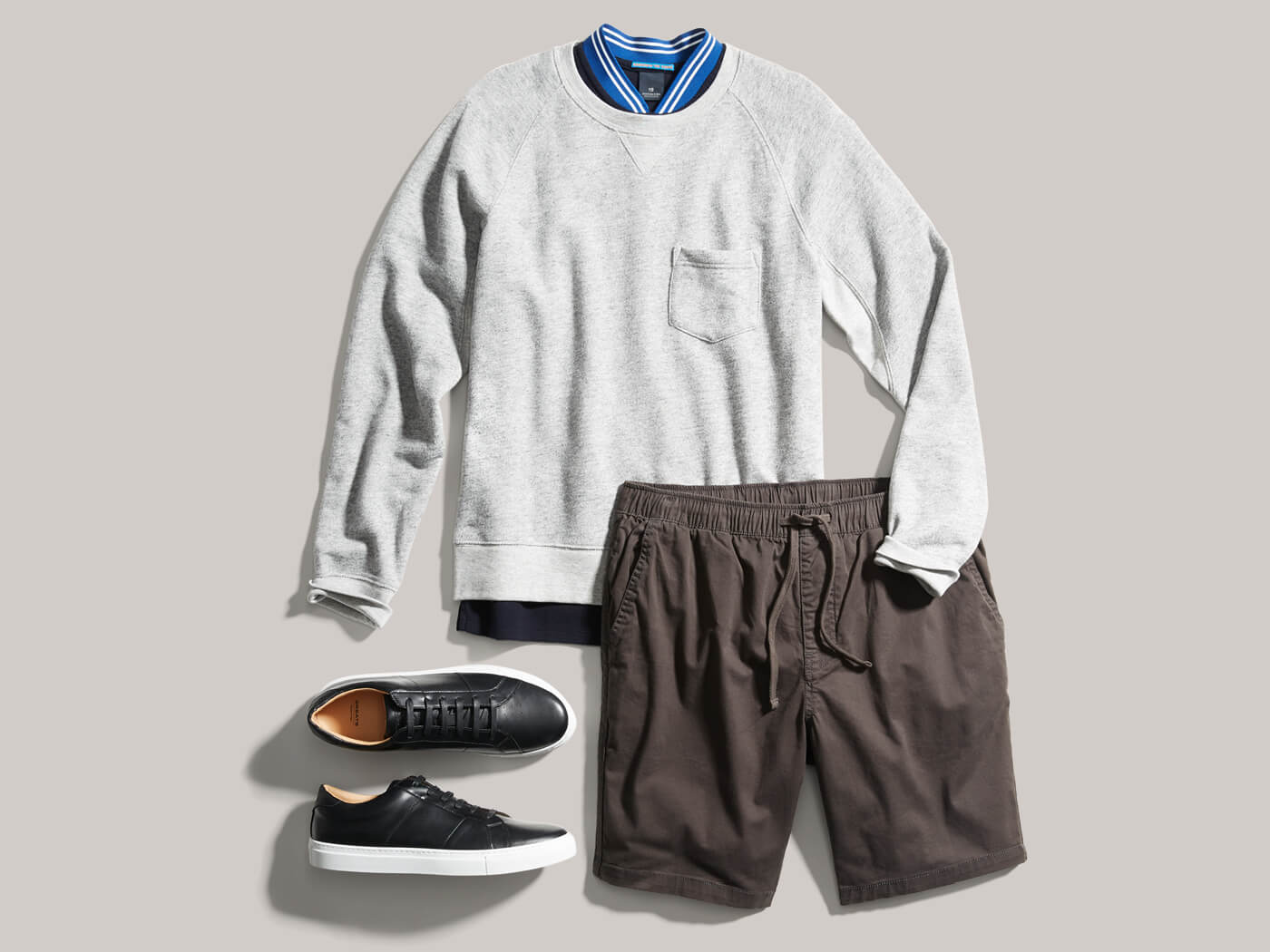 MEET DAVID
Director of Strategic Finance
The Finance Guy Writing (& Wearing) Checks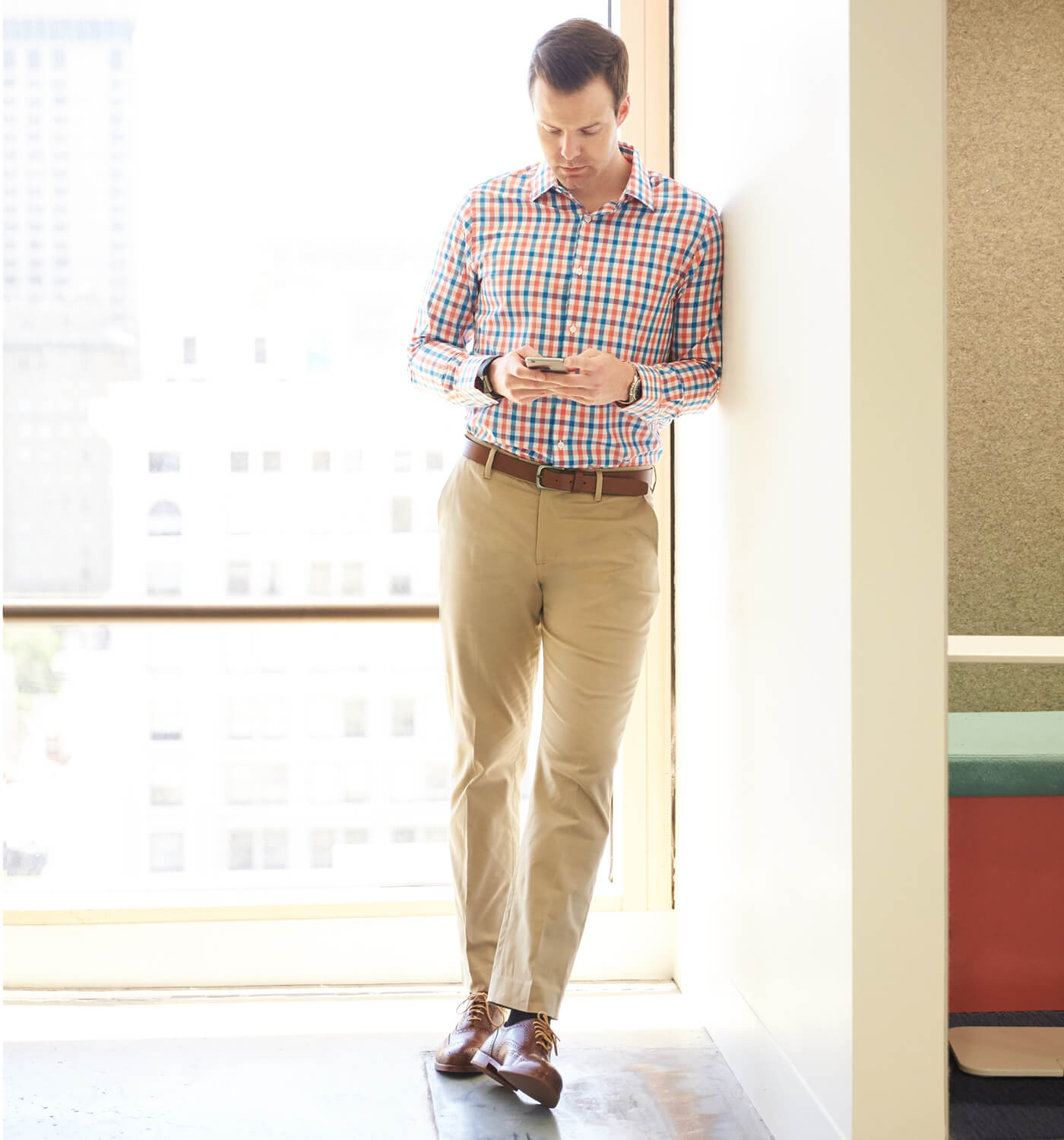 Best part of my job?
Working with such a diverse group of talented people. My role allows me to interact with groups within and outside of finance every day.
I chose this above office look because …
I tend to keep things pretty simple during the workweek. Typically, I go with a look that's easy for me but stylish enough to get the job done.
What drives my summer style?
Fit is important to me, so I have an assortment of slim-fit button-ups and jeans that allow me to be comfortable at work or at home.
Go-To Piece?
SeaVees sneakers. Stitch Fix introduced the brand to me, and they're great.
Any style do's or don'ts?
I think it's important to remain open to discovering new brands and styles.
In my downtime, I …
Really love to travel, although it's not always easy to find the time.
Favorite weekend outfit?
I try to wear comfortable, stylish apparel with a bit of an athletic edge. It can be tough to get all three in the mix so I thought it was a good look.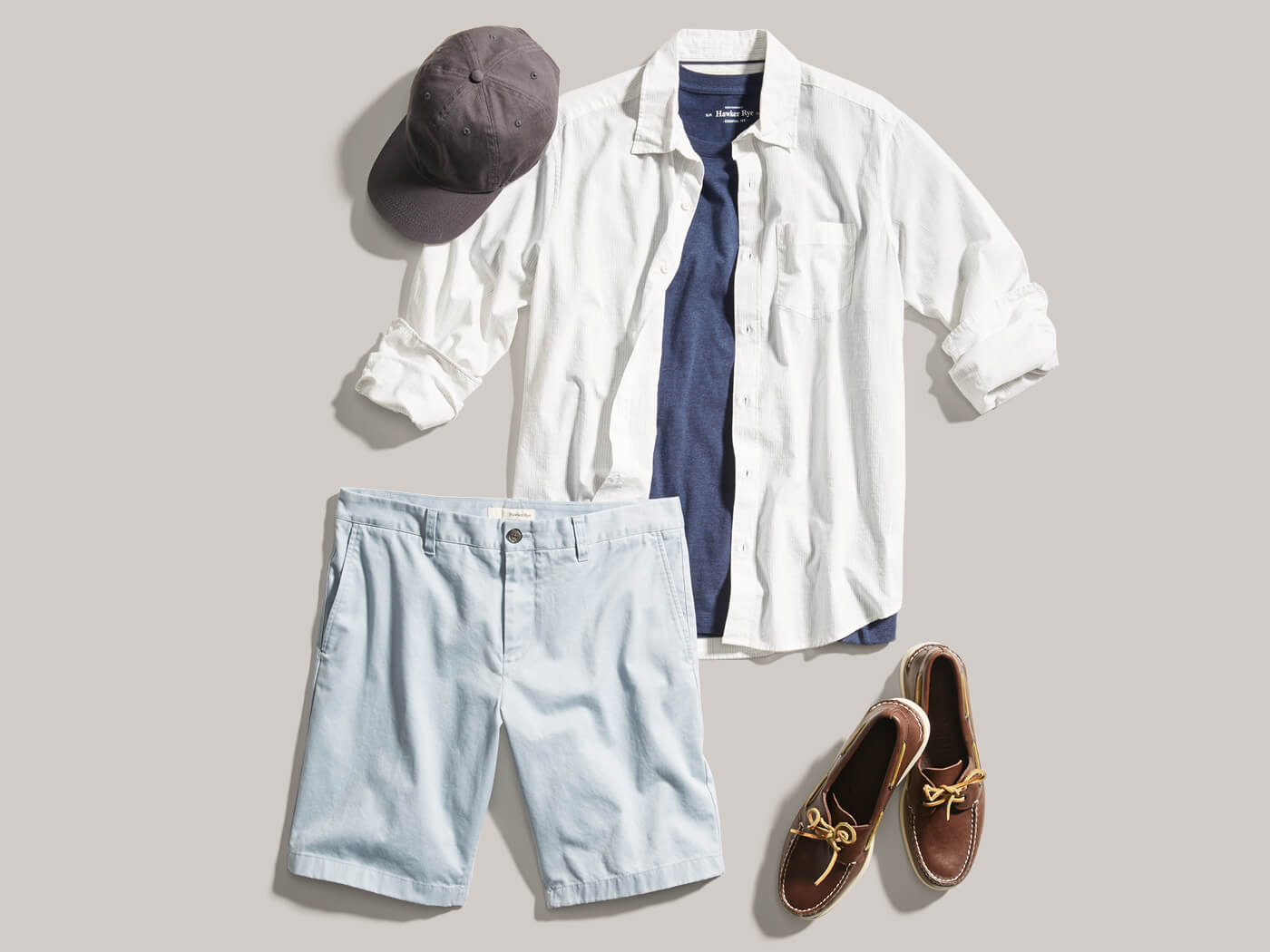 Inspired by any of the featured looks? Tell your Stylist to include them in your next Fix.