HOW TO PACK A SUITCASE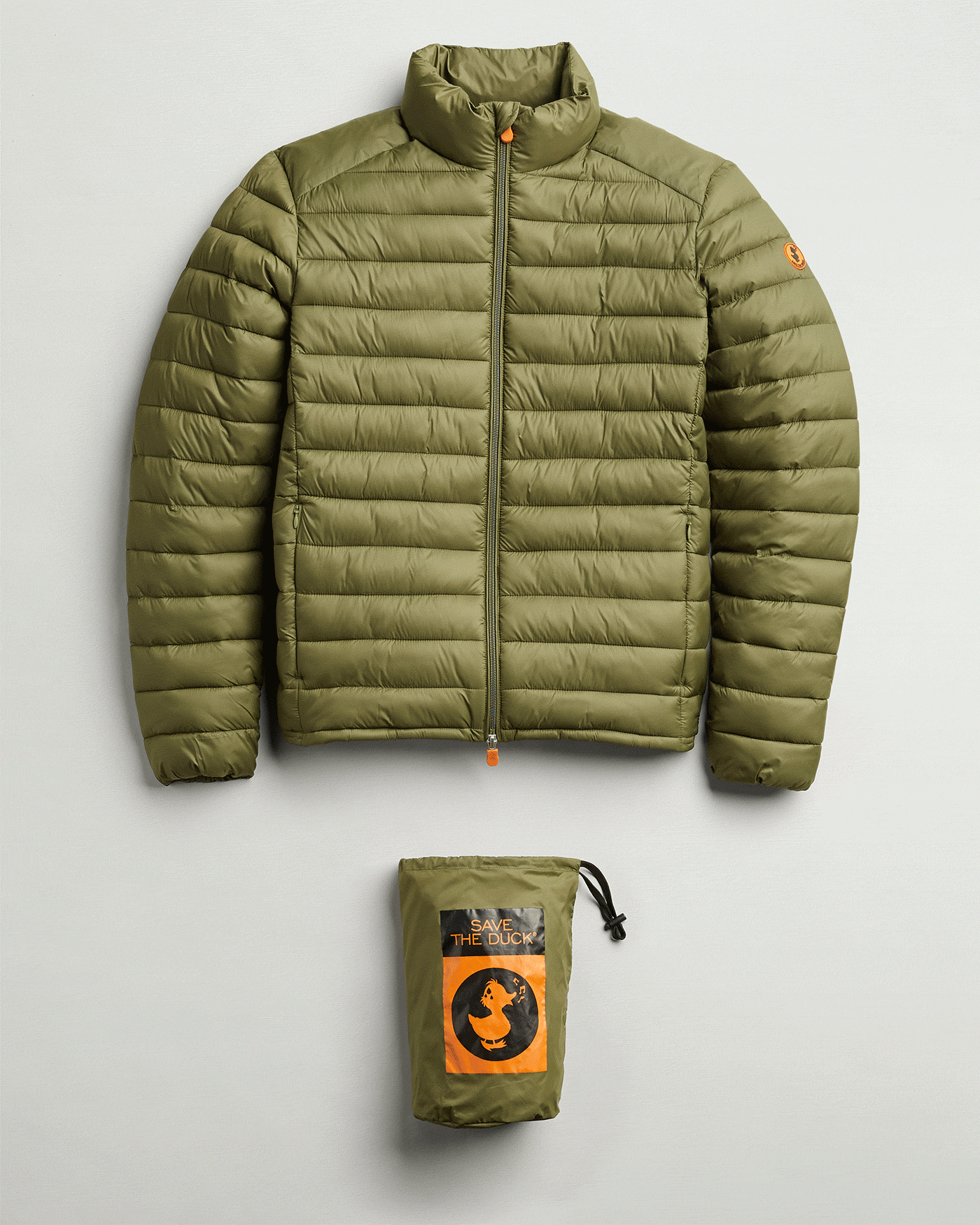 CUT DOWN ON SPACE WITH A PACKABLE JACKET
This is an actual tip, not just style advice (or, maybe a little of both). If you get a jacket that packs into a little bag or folds into itself, you can cut down on the huge amount of space outerwear usually occupies. Now, it's just a little pouch you can put into the corner of your suitcase or hang on the outside of your duffle. Or better yet, if it's a packable puffer, it doubles as a pillow.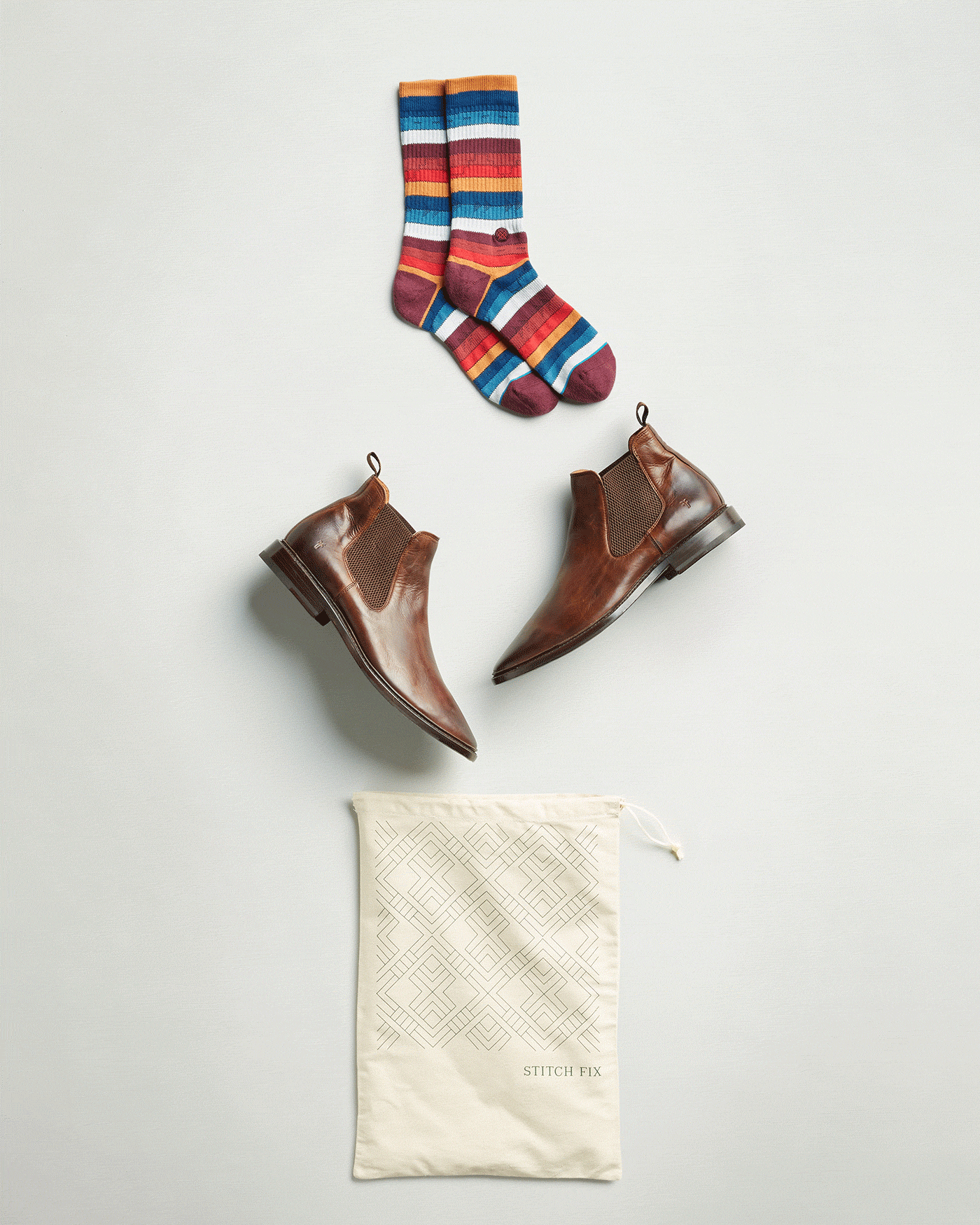 STUFF THINGS INTO SHOES
Your shoes already take up so much space. Make the most of this valuable real estate by stuffing socks (and other soft items) into them. This is sometimes referred to as "nesting". Pack as many socks that will fit and then cover your shoes with a dust bag (every pair of shoes we send comes with one, score!) to protect your clothes.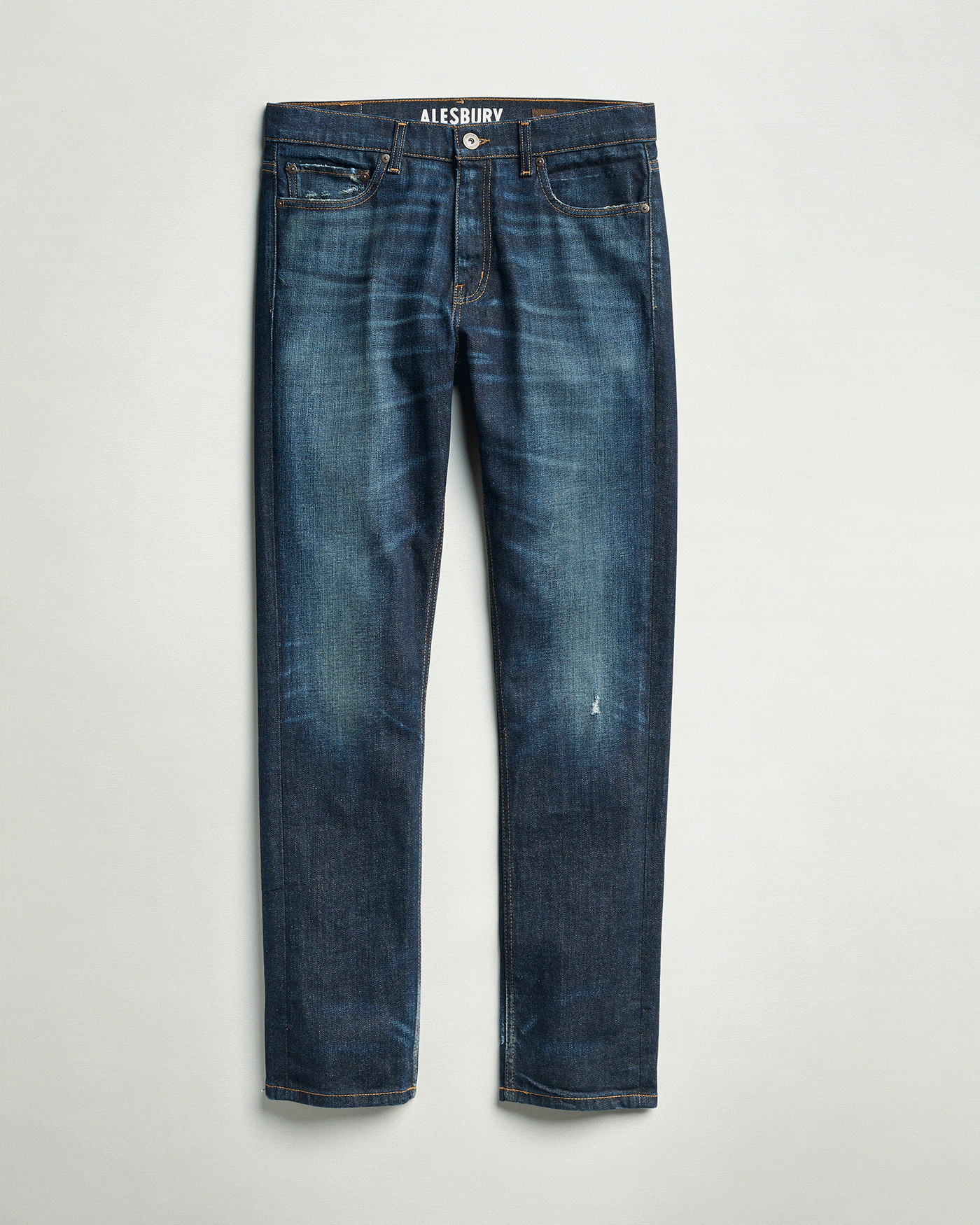 ROLL UP DENIM
Since there's still a debate on whether you should roll or fold your clothes (or opt for a combo of both), for now, we'll just keep it short and tell you why we think rolling wins when it comes to denim and pants. Once rolled, they're in compact mode and can be shoved into any available space in your luggage. Rolling also decreases the chance of wrinkles, gives you better visibility and, let's face it, is just easier than folding.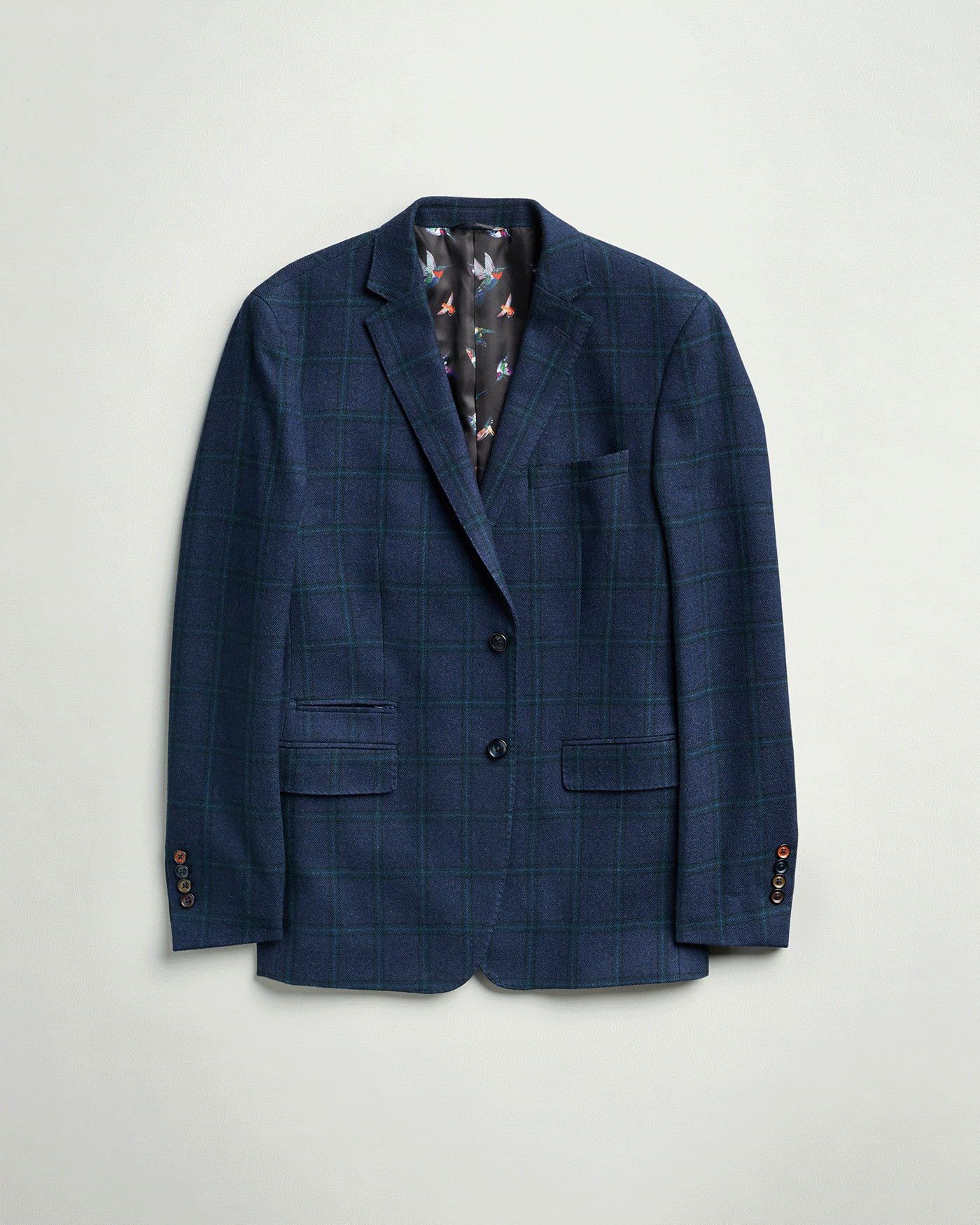 SKILLFULLY FOLD A BLAZER
This method is the most surprising of them all because it's unexpected. First, lay your blazer on a flat surface; next, pop each shoulder inside out; then, fold it in half so the lapels touch; and finally, fold two more times until you have a perfect-ish square (every blazer is different, so if it resembles a square/rectangle, it's close enough). Unpack it, pop the shoulders back out, give it a shake and you're good to go.
ROLLING OR FOLDING CLOTHES?
It's time to stop, drop and roll…or fold. When it comes to which method ranks the highest, we've pulled together a general consensus on the highs and lows of each.
ROLLING
Pros

Saves space
Easy to pack
More visibility of items
Fewer wrinkles

Cons

Doesn't work for heavier materials
May cause some wrinkles
FOLDING
Pros

Stacking is easier
Feels more intuitive
Looks neat
Option to file fold

Cons

Hard creases or wrinkles
Occupies more space
Creates inefficient space gaps
There are endless reasons why people stick with each method. Our thoughts? Do both! Fold some clothes and then roll and stuff the rest into any gaps. Problem solved, everyone's happy.
A FEW MORE HELPFUL HINTS
Pack the smallest bag that will fit your needs

Wear as much on the plane as possible

Choose pieces that serve more than one purpose/end use
WHAT TO PACK FOR A VACATION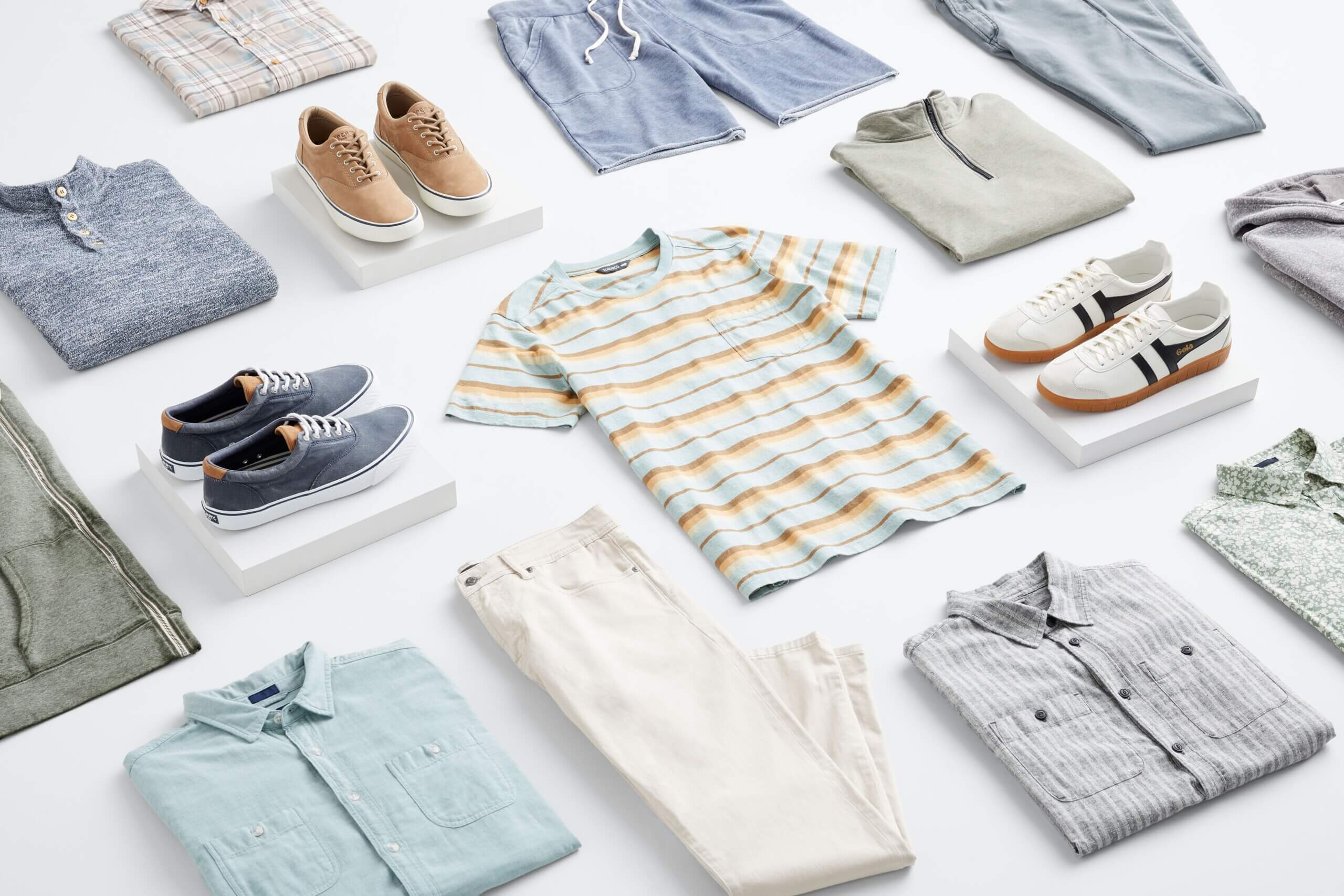 You're all set to get out of town (beach, anyone?) and equipped with the know-how on packing, but now the questions looms—what should you pack? Traveling with just a carry-on is immensely freeing (no waiting around for your luggage—or worrying that it'll be lost and never found).
Of course, less space means you have to be strategic about what to bring. First, check the forecast of your destination(s), then consider weather-appropriate clothing. Don't forget the necessary undergarments (boxer briefs, undershirts, socks) and these five all-stars staples:  
1.  A WELL-FITTING BLAZER
Blazers are insanely versatile. Aside from keeping you warm in air-conditioned restaurants or outdoor cafes at night, it can be the perfect piece to pull your look together. Decide what colors go best with the wardrobe you're bringing. Gray and navy are the safest bets and go well with almost everything while brown and tan require a bit more color coordination.
2. JEANS
If you're bringing just one pair, go for dark-washed denim (leave your favorite ripped, torn, distressed, or otherwise well-loved favorites at home). Jeans can be worn in almost any situation, are comfortable and match everything. Dress them up with a blazer and button-down or go casual with a classic white tee.
3. PERFORMANCE WEAR
With athleisure on the rise, you now have way more options to choose from that look great and are functional. Choose high-tech fabrics that breathe well, wick moisture from your skin and dry quickly. You'll be set for those long days of exploring or plans to hike, bike or hit the gym during your trip. T-shirts, shorts and socks that are easy to wash and hang to air dry are ideal.
4. COMFORTABLE SHOES
Shoes take up a lot of space and tend to be heavy, so less is more. Limit yourself to a pair of comfortable yet good-looking sneakers for walking (remember that athleisure look?) and on-the-go leather loafers. Hittin' the beach? Trusty flip flops or boat shoes make relaxing easy. As far as color goes, think neutrals and shades that complement each other, like navy and brown.
5. STAPLE PIECES
There are those hero styles that balance casual and dressy. Roll up or fold a few button-down shirts, polos and tees that you can mix and match all week long. Focus on black and gray hues, and build the rest of your wardrobe around them. With a little creativity, you should be able to create a ton of outfits with just a few pieces that go a long way.
Are you ready to spend fewer hours stressing about what to pack and more hours catching zzz's before a trip? Take your style quiz and schedule a Fix. Let your expert stylist know you are in need of trip-worthy pieces and we'll take it from there. Try on a five piece assortment in the comfort of your home. Keep what you enjoy and send back the rest. Shipping and returns are always free.