The best thing about fashion is that there are no rules. We don't know who said "no" to mixing metals, but we like to dance to the beat our own drum, especially since we look good doing it.
Here's how to mix metals like a true mix master: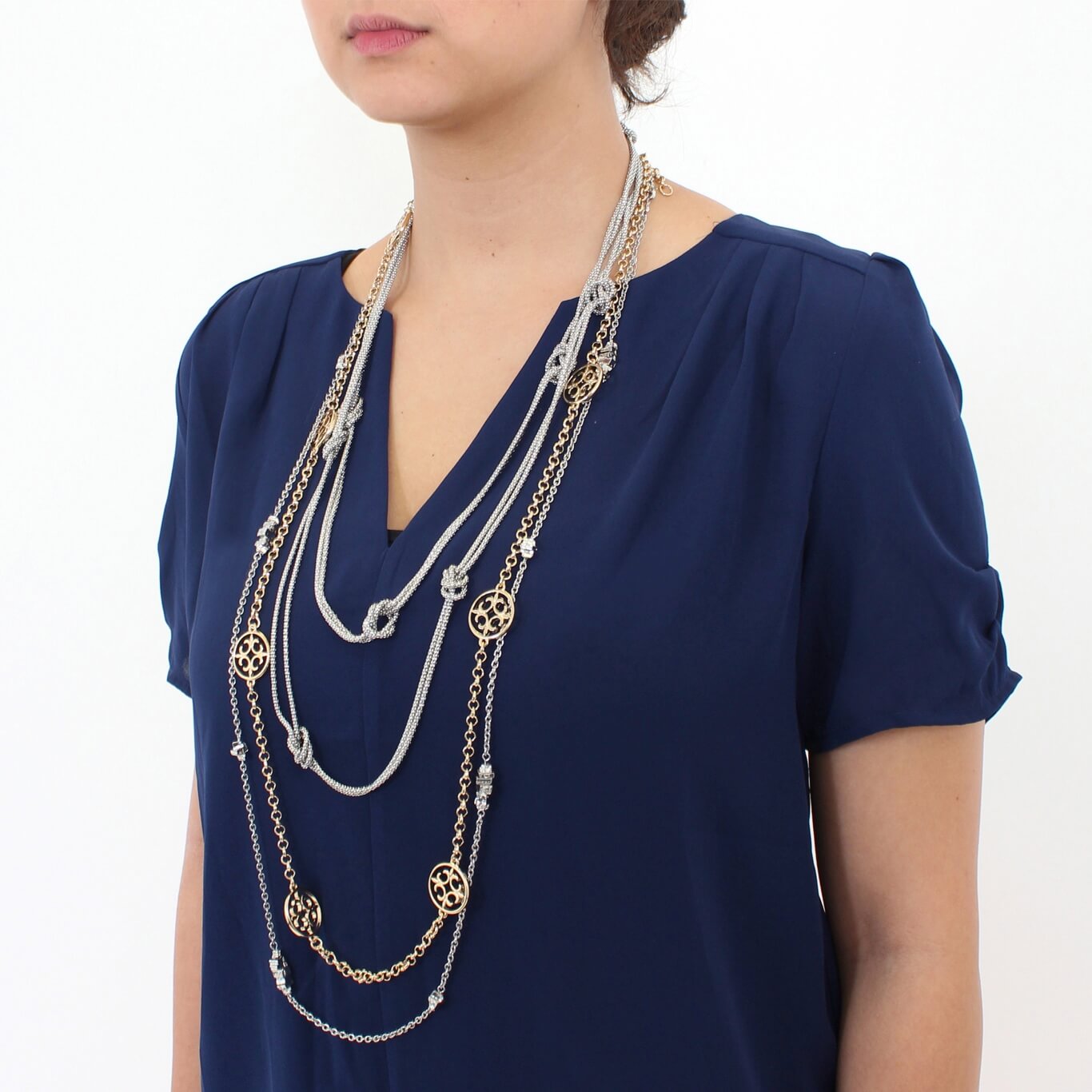 Find an anchor piece: Pick one piece of jewelry that already mixes two metals so that half the work is already done. For necklaces, layer two to three more pieces that incorporate those metals for an intentional, mixed look.
Stick with the same aesthetic:

It's easy to throw on all of your favorite pieces, but when mixing metals, opt for pieces that have the same aesthetic. If you normally wear an arm full of  gold bangles, swap out a couple of them for silver bangles that are similar in size.

Highlight a unifying color: For a more advanced option, use a unifying color for a cohesive look. If you have a gold and silver piece with the same accent color such as black or turquoise, you can combine those two together so that the color becomes the middleman between your mixed metals
Mixing metals goes beyond jewelry. Extend these tips to all your accessories and you'll never have to worry if your shoes match the hardware on your bag!
—Elizabeth
What do you think? Tell us in the comments below!